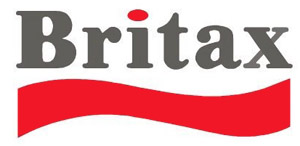 Since Johnny was a baby, strollers have come so far. In just ten years brands have really started listening to their customers and making what doesn't work better and even taking it a step farther by adding in things we want on top of what we need. As you know I just got back from Las Vegas where I attended the ABC Kids Expo. When I was there I was able to meet with Britax and see all their products. I loved seeing the new products and be able to not only see them but I even installed a seat while I was there and it was easier then anything I've tried!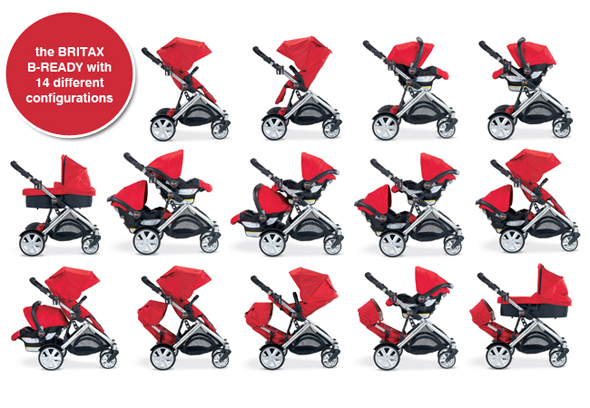 For use with children from birth when using infant car seat, bassinet, or second seat (sold separately). For use with children at least 6 months old, up to 55 lbs when using top seat only.

Reversible top seat with 3 recline positions

Large under seat storage accessible from all sides
Large canopy with sun-visor and ventilation window
Simple fold with automatic chassis lock
Adjustable handle height with comfort grip
No re-thread, adjustable, 5-point harness and head pad
One-step, linked parking brake with indicator
Comfort ride 4-point suspension
Removable storage bag with insulated drink holders
Included accessories: adult cup-holder, rain cover, CLICK & GO BRITAX CHAPERONE infant car seat adapters
MSRP (USD) $499.99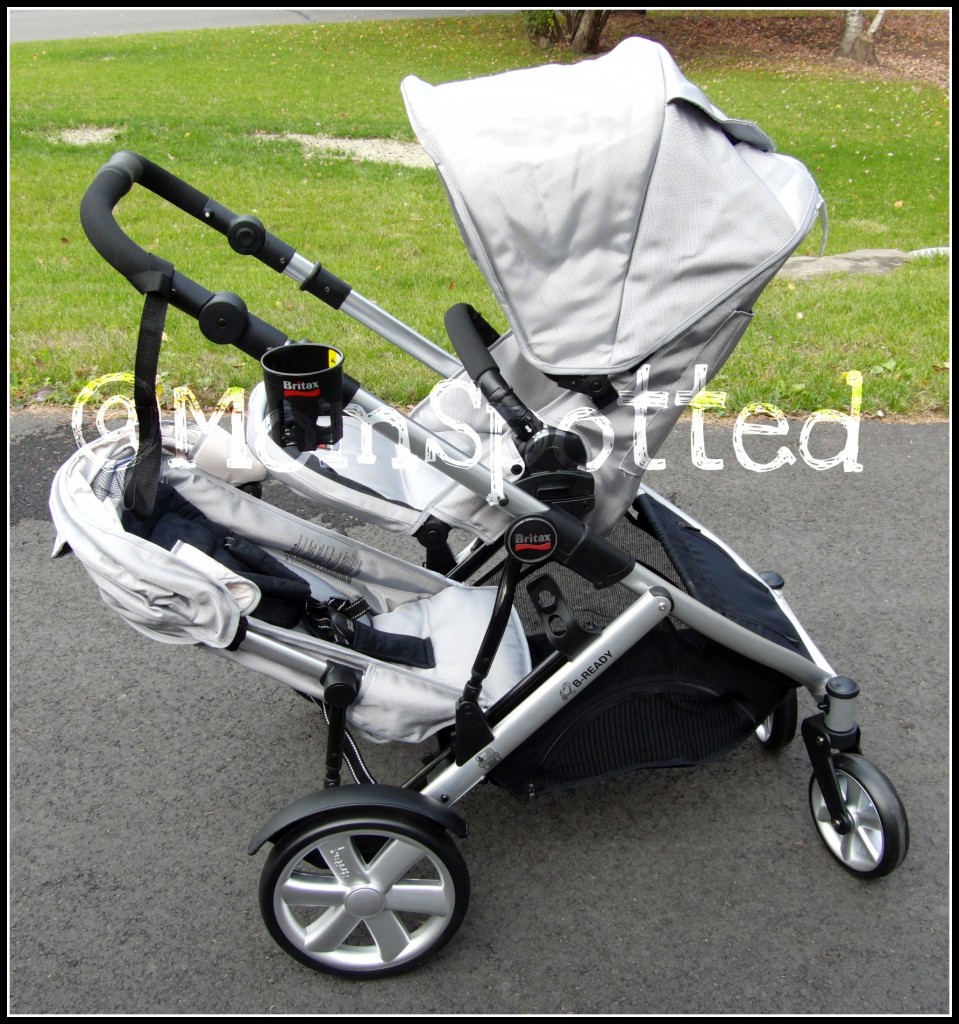 When I got home I was excited to have the Britax B-Ready Stroller with extra seat. Now, from visiting their booth I already knew all about the many different ways in which they could be put together. What i didn't know what if it went together just as easy from box to stroller. Truthfully the hardest part was getting it out of the box was the hardest part. I went inside to change the laundry over and by the time I came back to the garage my 9 year old had built it and even attached the second seat.
What impressed me right from the start was that not only did one seat recline but they both can. This stroller literally has no boundaries.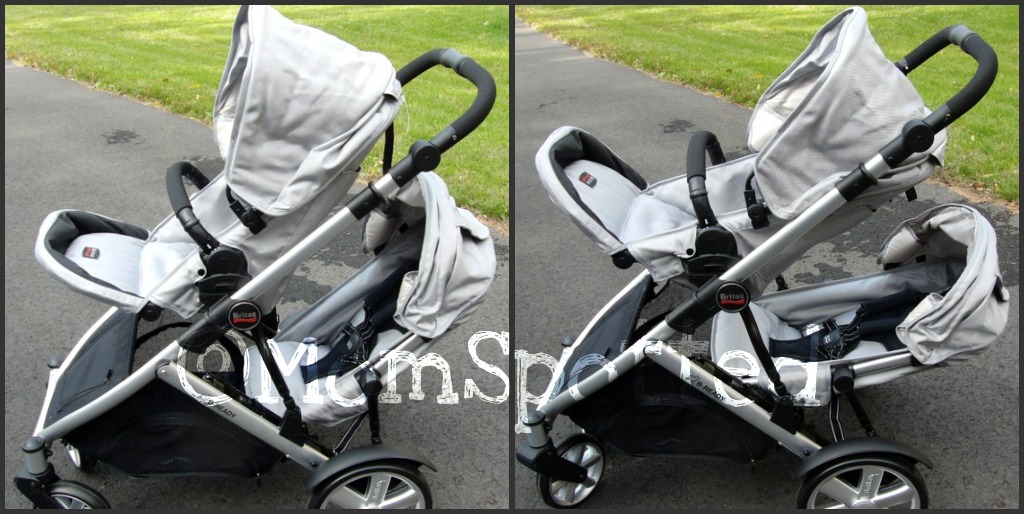 In this picture I show it with only one seat but also you can see the stroller wrist strap to make sure the stroller doesn't roll away on you when you don't have it locked. You can also see that the handle can be adjusted for height, easily by a push of a button. It also has a removable cup holder.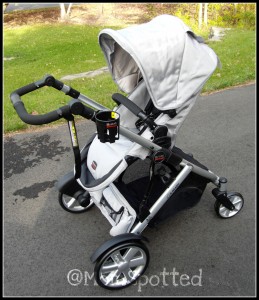 Within seconds, not minutes, you can break it down to just the case or flip the seat in so it can rear face or forward face.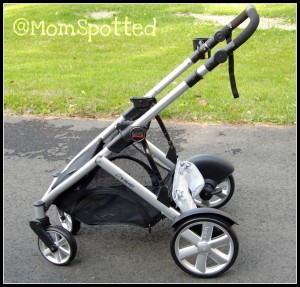 Now for some details. As you can see with no explanation this is a very attractive stroller.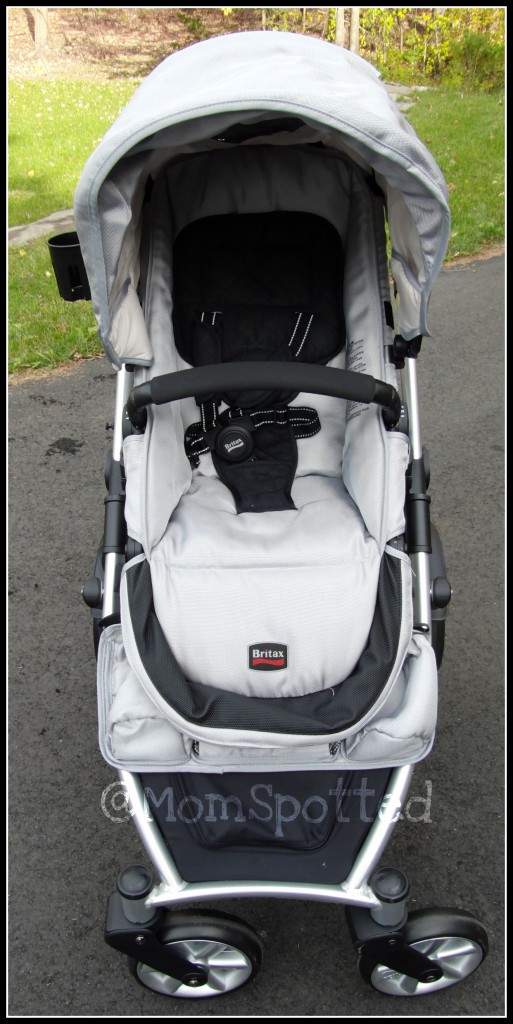 It has a 5 point harness (extra seat does too!).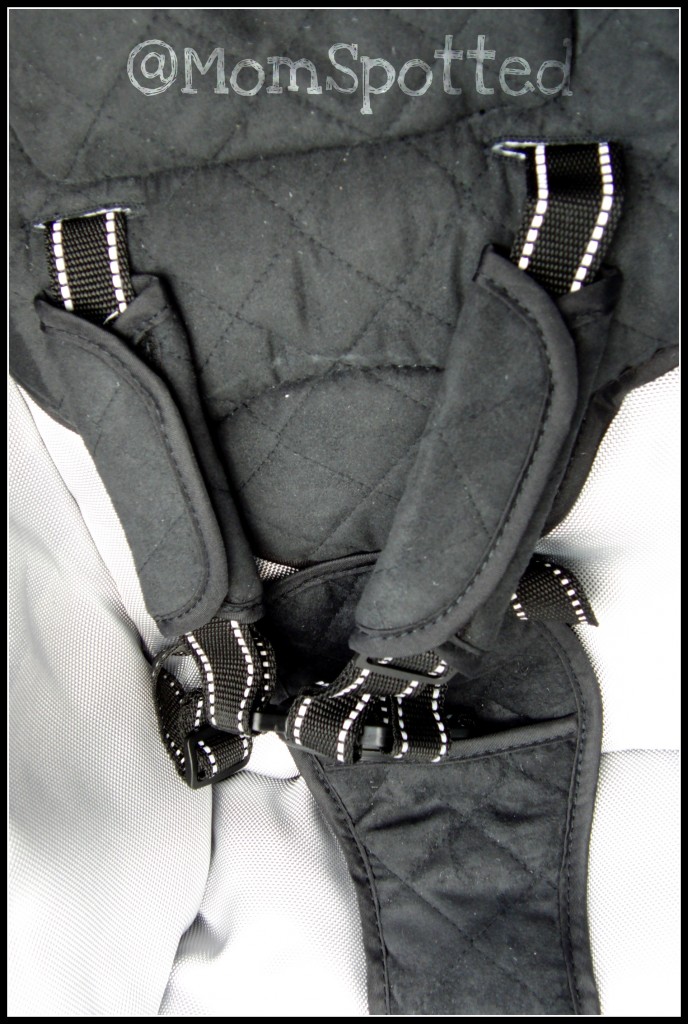 Roomy basket. You can also see the great front & side zipper that gives you additional access to the basket!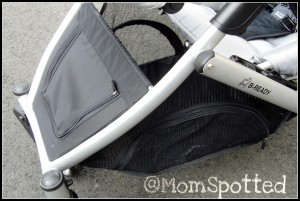 It comes with this great removable storage pouch. When you have the extra seat on you can't use it in the back of the stroller but it fits in the front perfectly. It has several pockets as well two additional cup holders.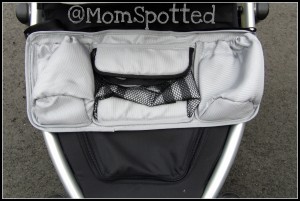 When not on, you also have a zipper opening to the front of the basket. So when the second seat or car seat is on you still have easy access in.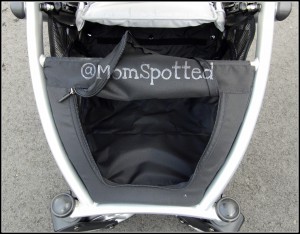 Now, onto the back of the stroller. As I told you the handle is adjustable. There is a strap you can keep around your wrist. There are two pockets that expand pretty well in the back of the main seat. The basket is really good size!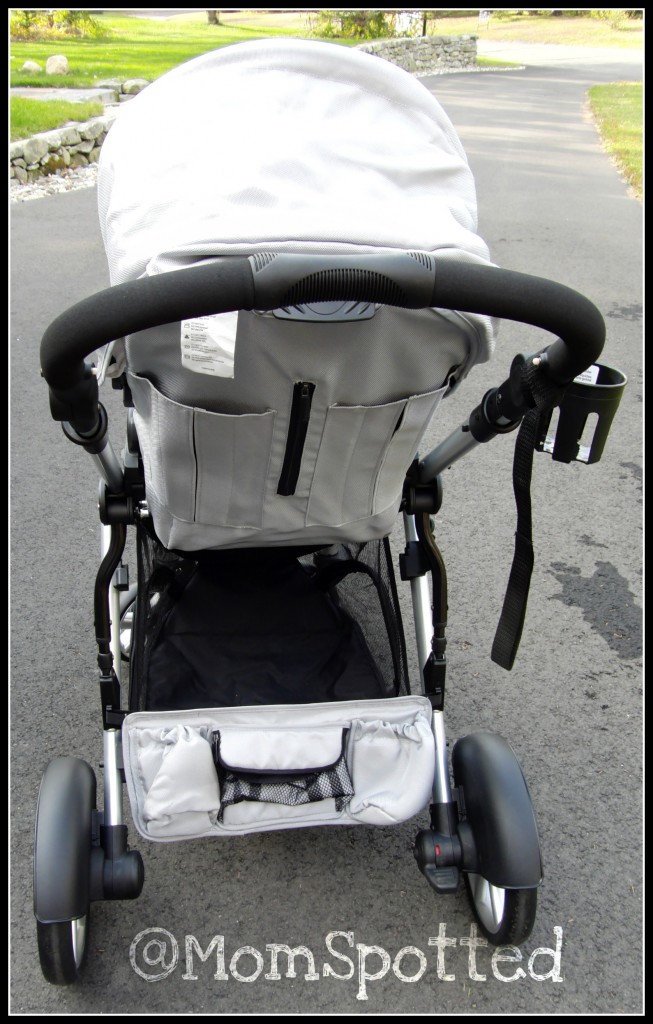 I wanted to show you the back with the second seat attached. While you definitely lose the easy access to the basket (but you have the front & side openings) you still have a good amount of space in between the seats. The second child could easily use the back pockets of the main seat to store a toy and sippy cup. Also, see the black piece at the top of the seat? Just lift that up and that is all it takes to recline the seat. Same on the extra seat!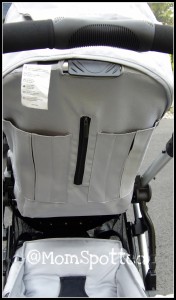 See that zipper down the back? This is one of my favorite "mom" features. That little knob is your easy breezy way of adjusting the 5 point harness. You just pinch and slide! I saw them do this on one of their car seats and I already want to trade Gavin's car seat in! The extra seat doesn't have this feature but there is a velcro opening for you to manually do it.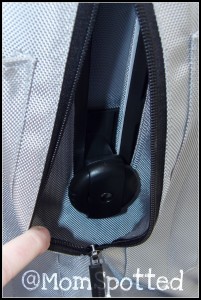 You can also see the removable storage bag attached to the bottom. It slides through built in tabs so it is securely in place.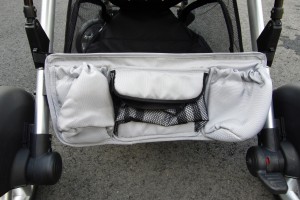 I love how big the canopy opening is! You can see the entire stroller easily. I hate those tiny plastic ones that you can barely see through if you warp your body.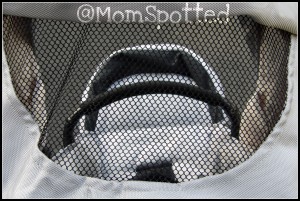 I love the look of the wheels with the cover over them. The right side wheel has a simple step to lock, step to unlock feature that manages both wheels. It turns red when locked into place and green when released.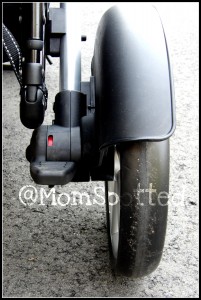 It also comes with a rain cover and infant car seat adapters. Unfortunately my infant car seat doesn't work with this stroller but I still installed them to see how easy it was.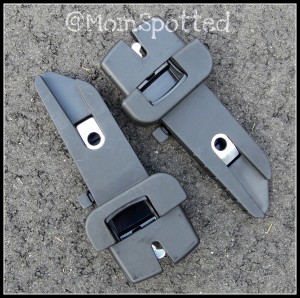 They just lock into place when inserted. To remove just push in on the sides and they pop out effortlessly.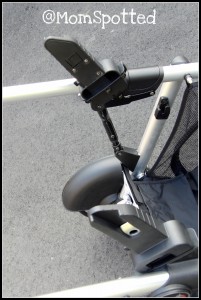 I absolutely love the Britax Stroller. With all the bells and whistles this stroller had I actually tried to find something I didn't like but couldn't find anything at all. I have no complaints. Even the areas that baby could possibly pinch their fingers has extra material to cover those areas. The makers of this stroller truly took the time to cover every inch of it and make sure that there is nothing (and I mean nothing) you could dislike about this stroller!
You can purchase this stroller from Amazon for as low as $339!
Mom Spotted Review Policy: I was provided with the featured item(s) at no cost by the manufacturer and/or its PR agency in order to test the products abilities and give my own personal opinions on it. The opinions I have given are mine and may differ from others but it was not influenced in any manner by monetary means.