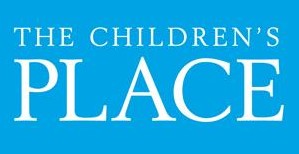 I have been a long time fan of The Children's Place. When Johnny was younger I refused to buy his clothing anywhere else. When Gavin came along my Hubby hubby tried telling me that I'd have to rethink the whole designer clothing at a designer price as we wouldn't be able to afford it with two kids. I started looking around and purchasing clothes at several different places and realized that The Children's Place did have nice quality clothing but they weren't expensive at all. With the amazing sales that they run on a regular basis I was spending the same on clothes at our discount department store.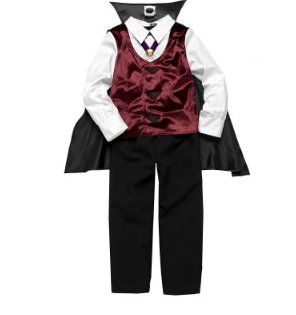 One thing I loved about The Children's Place was that they carried everything you needed. From socks and shoes to coats and hats. They even carry Halloween costumes! As you know Johnny is having a big Halloween party and going as a Vampire. When I saw that The Children's Place had this great costume I knew it would be perfect.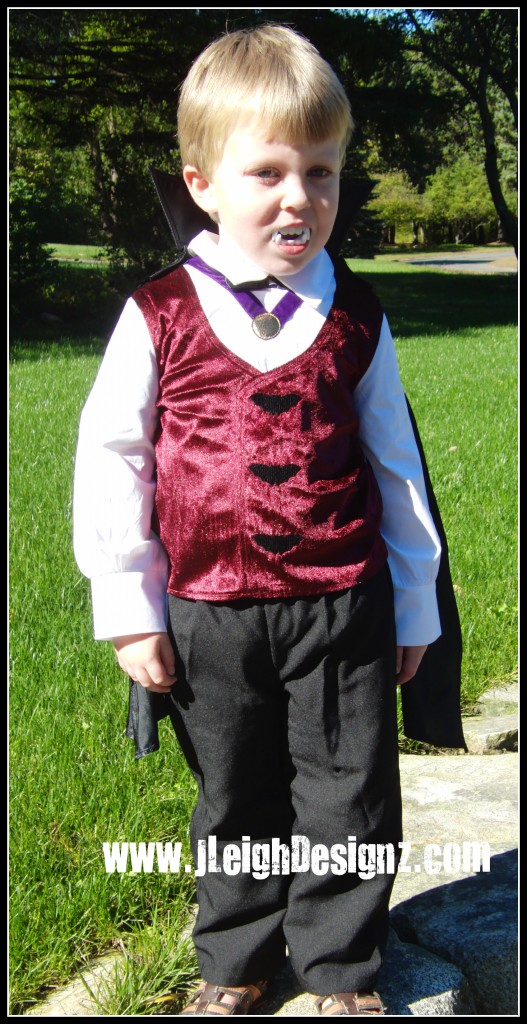 The attention to detail is great on this costume! I love that even though it looks like a lot of pieces, it isn't! It's only three pieces: shirt, pants, and cape. It also included the teeth!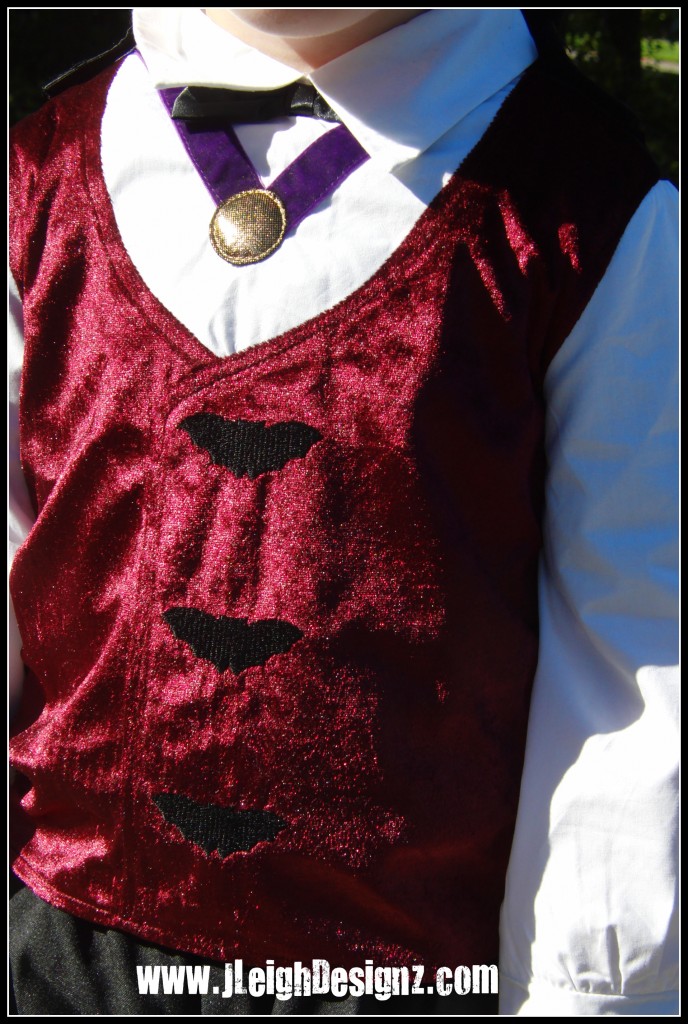 This shirt has lots of details to it like bat buttons, necklace, cape tie, etc but what I love is that while it looks great all the little detail and accessory pieces aren't functional so you don't have to worry about overwhelming your small child with their costume. I also love that unlike many vampire costumes that part of the cape that comes up doesn't come up near his face. As a result he isn't battling with it, getting his face makeup all over it, or wanting to take it off. Should he want it off it does come unattached easily.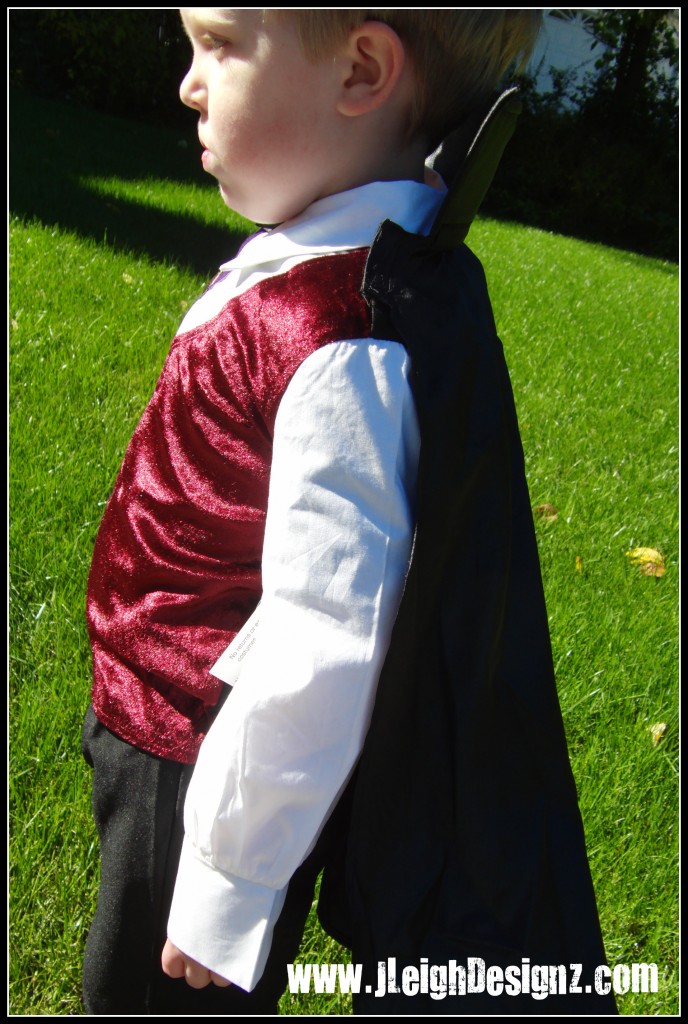 I love how easily the entire costume allows him to move. He was so excited when I put him in it that he took off playing right away. As you can see he can move easily and the costume doesn't restrict him in any way.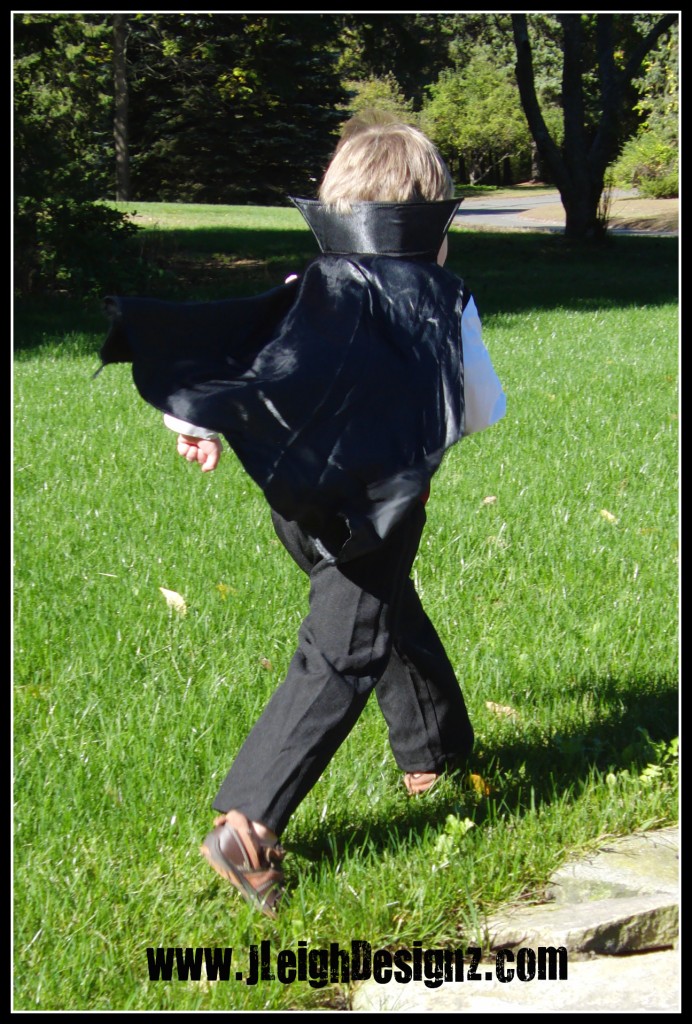 Doesn't he make a scary Vampire?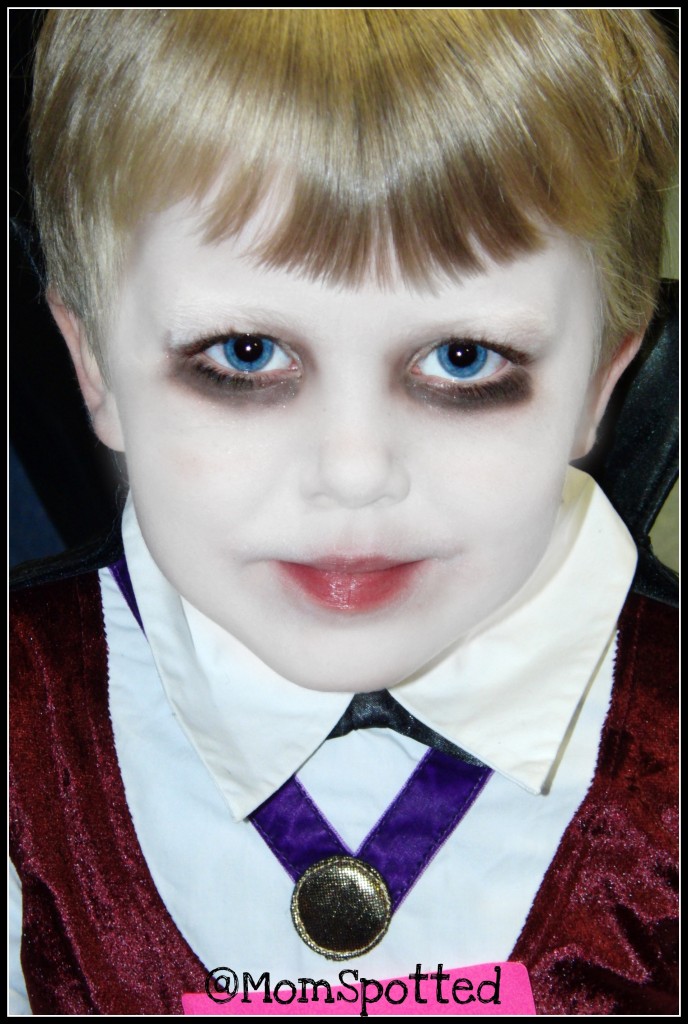 I was surprised to see how many children still didn't have their actual costumes yet at the party. If you're one of those parents still on a hunt for a great Halloween costume I highly suggest checking out your local Children's Place. Not only were they reasonably priced to begin with but they are now all on sale.
Mom Spotted Review Policy: I was provided with the featured item(s) at no cost by the manufacturer and/or its PR agency in order to test the products abilities and give my own personal opinions on it. The opinions I have given are mine and may differ from others but it was not influenced in any manner by monetary means.