Are you doing Whole30? If you are, I have WHOLE30 APPROVED soup recipes for you to try! I have done Whole30 several times. Every time I do it I find new recipes that I can make for my whole family to enjoy to make it a little easier. Some of these you could even just pour into small mason jars and refrigerate for easy lunches during the week. I always enjoyed having a few things prepped at the beginning of the week for those times I just didn't have the time or energy to prepare something.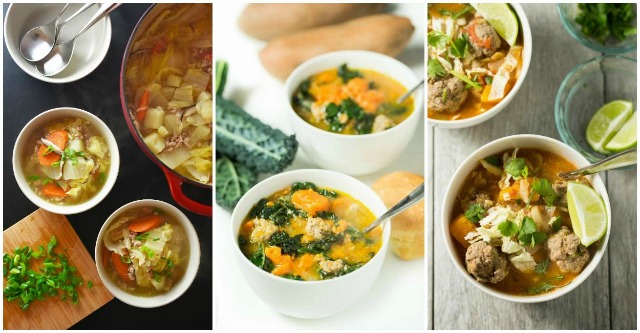 20 Whole30 Approved Soup Recipes To Try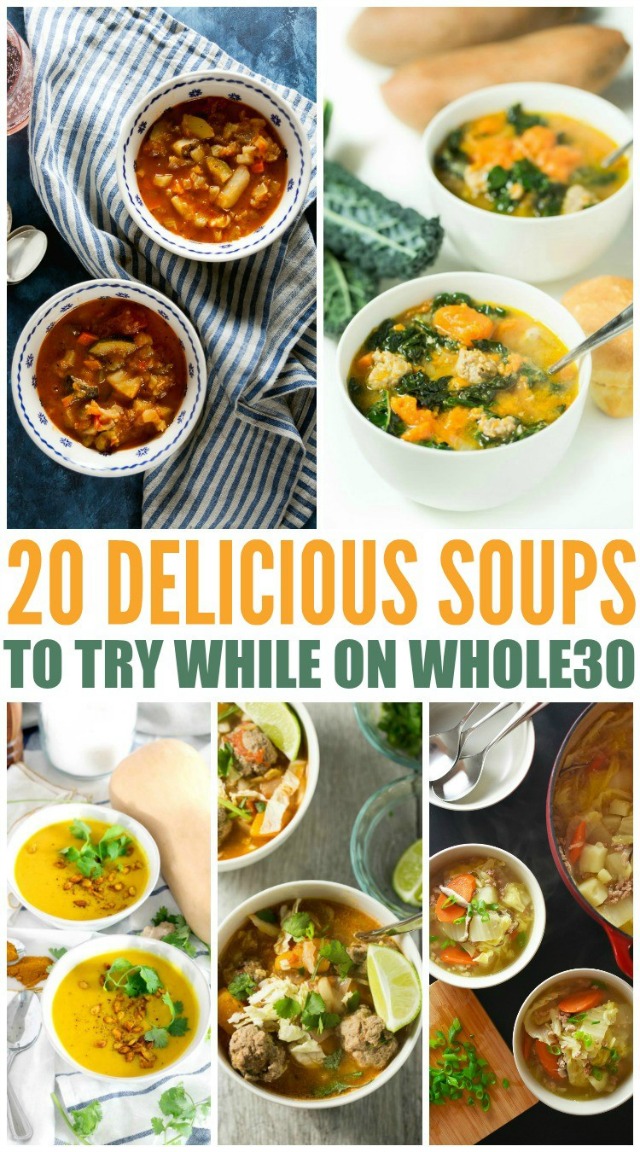 I'm not currently on Whole30, but I'm alway looking for new recipes I can try that fit the requirements. I think in the next month, or so I'm going to start. I want to try the Sweet Potato Soup as well as the Chicken Noodle Soup first. I wonder if my kids would notice right away that those weren't real pasta noodles in it. So many different options and tastes to choose from, I'm sure I can find one they like!
If you like to use items like a pressure cooker or instant pot, there are recipes for those too! I know I've been eyeing an instant pot myself these days.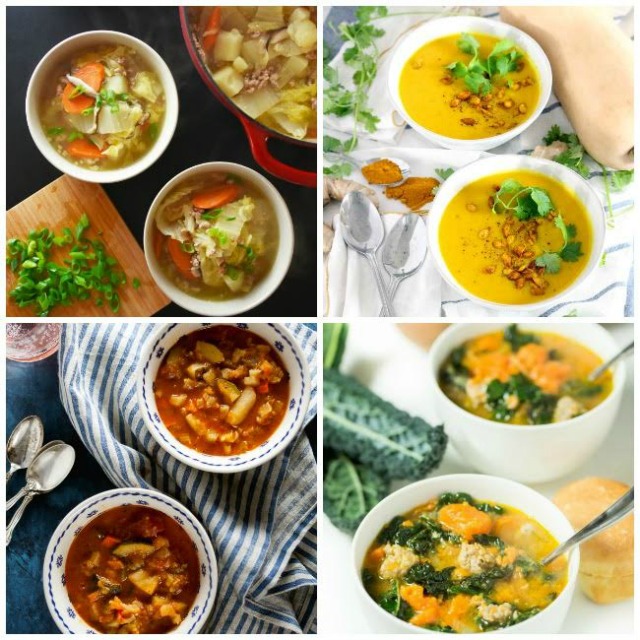 Do you have a favorite Whole30 recipe? Let us know! For more Whole30 recipes to help you make those thirty days a little easier, make sure to follow my Whole30 Pinterest Board.