I was just recently asked about Sawyer's Pirate Themed Birthday Party and how I made something and I referred her to my blog and I quickly realized I never finished sharing all the details! So I thought before another birthday year passes I would share with you all the fabulous ideas we had to make this such a great party!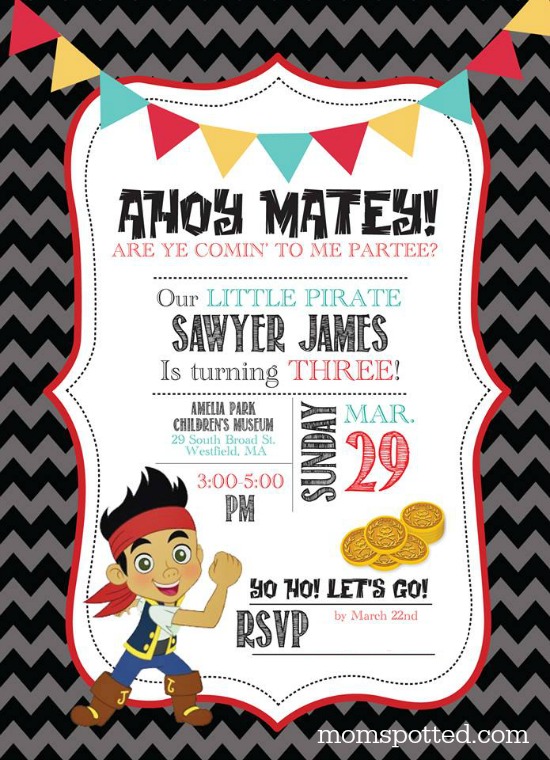 I knew from the start that I wanted a Pirate Themed Birthday Party. I found & bought these Jack pirate invitations on Etsy and they even printed and shipped for me. They came out great! I will definitely check out her shop for future parties! Speaking of future parties, we will definitely be rebooking the Amelia Park Children's Museum. All the kids had such a fun time and space in the room was perfect. I love bringing all my own decorations so I love that they let you in early and do it all yourself.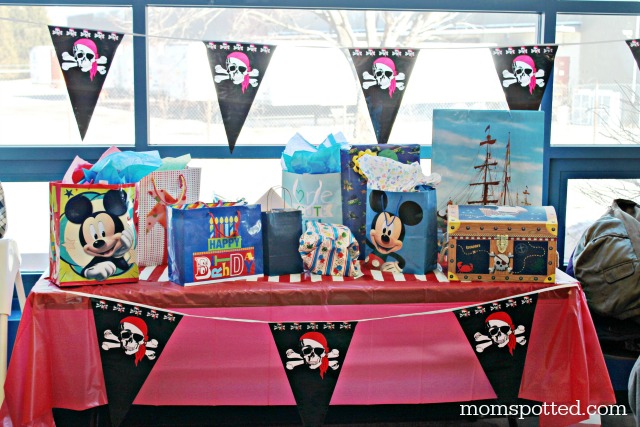 There are lots of different areas for everyone to play and I was able to take some fun photos of all our friends enjoying themselves too!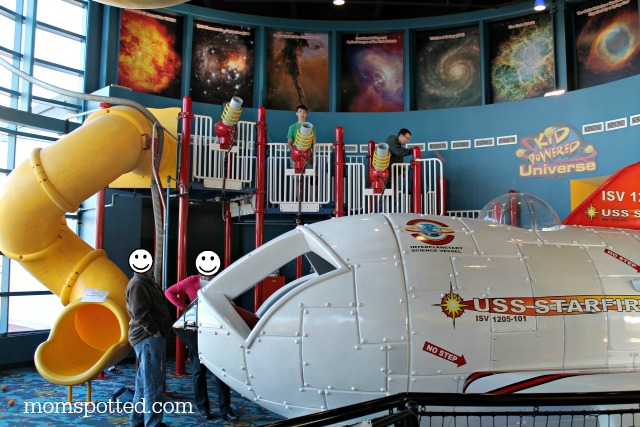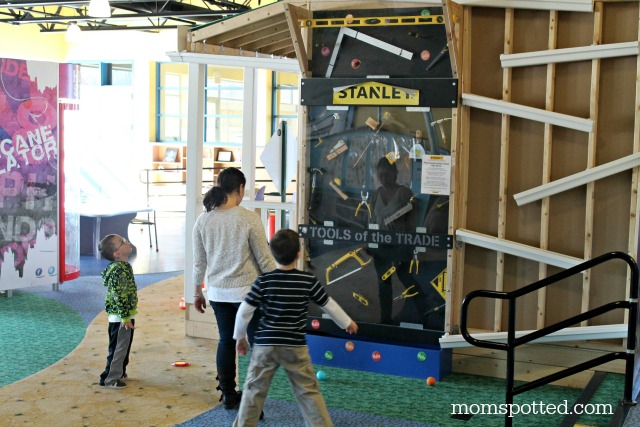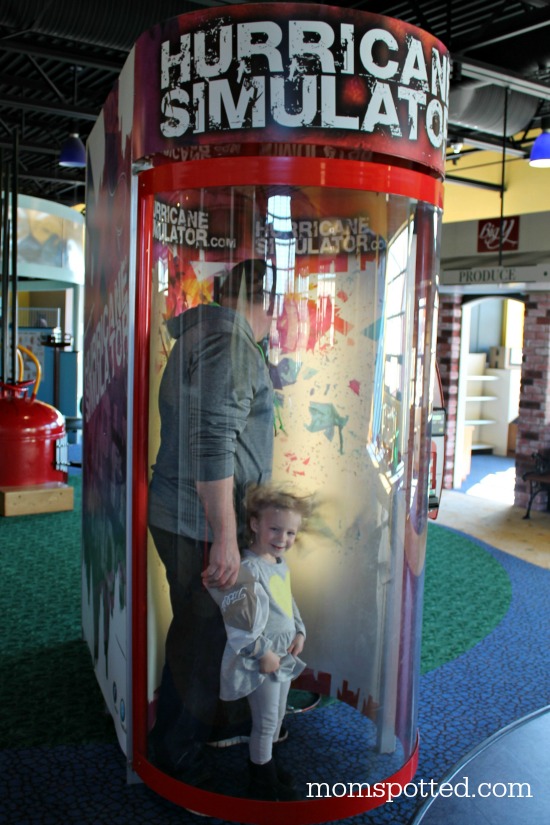 I tried to keep things fun and used items that would give me the most bang for my buck. I bought a lot of it from Oriental Trading & Hobby Lobby! Since I knew I didn't have a lot of prep time there I wanted things that could all arrive pretty much ready.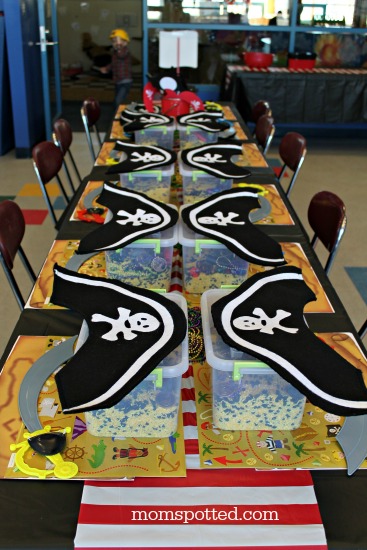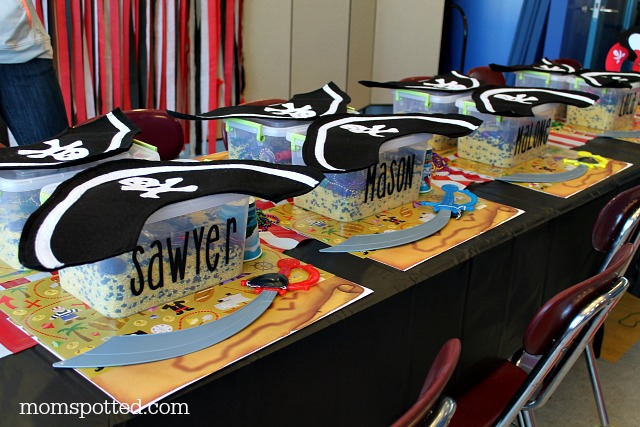 I shared and made these Pirate Treasure Sensory Kit Goody Boxes for all the children who attended. I loved that we personalized them all with their name too! My goal was to have something they could take away and play with instead of right into the trash. Even if they didn't care for the sensory craft they, at least, had a cool tub for their room.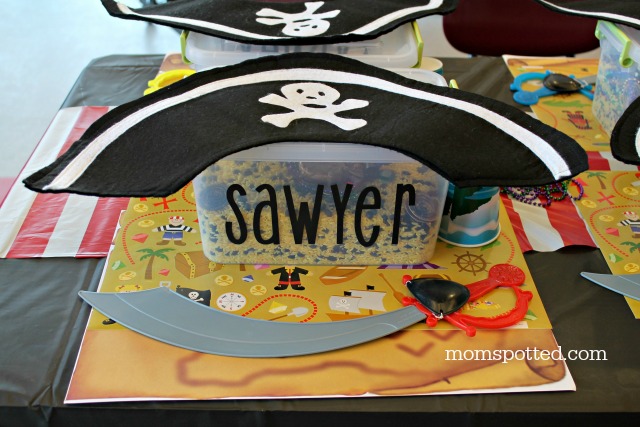 I also gave everyone their own pirate hat, eye patch & sword. I wasn't sure if giving a whole bunch of children swords was a good idea or not but it turned out to be just fine. The placemats were little DIY Treasure Maps. Everyone really enjoyed them.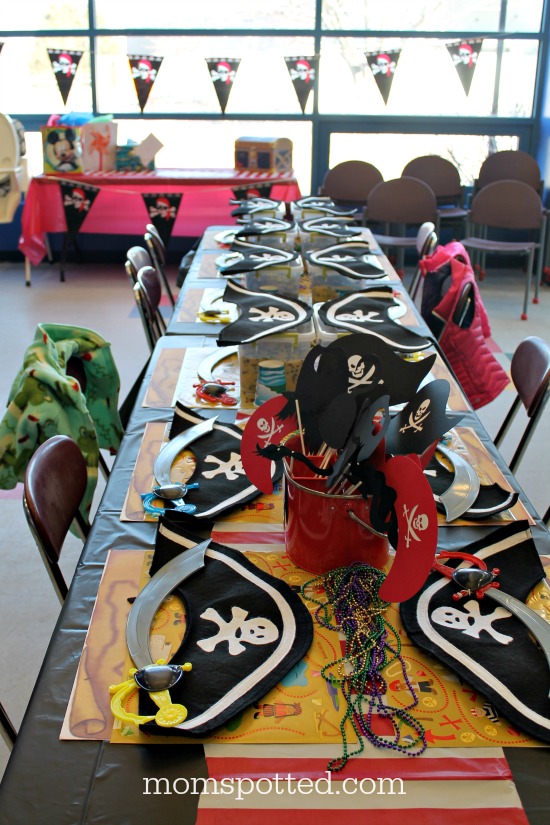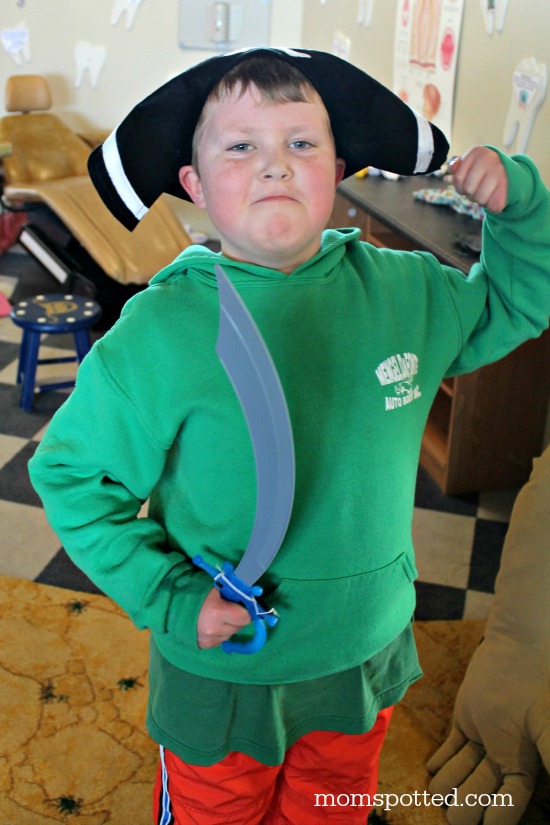 We even made our own pirate photo props with my Silhouette. I used a silverware holder to display them.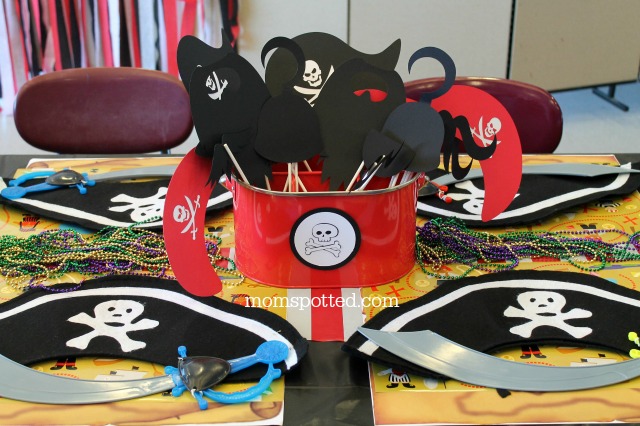 We also made a simple & cheap party backdrop to take pictures in front of. This is pretty much the only way we got any photos of the teens in attendance.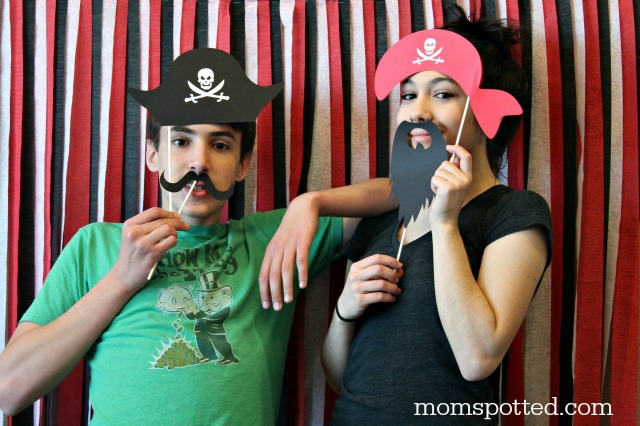 The biggest hit of our Pirate Themed Birthday Party were these fun Tick Tock Croc Crocodile Cupcakes. I'll be linking over to the directions on how to make them shortly. They were so easy and fun!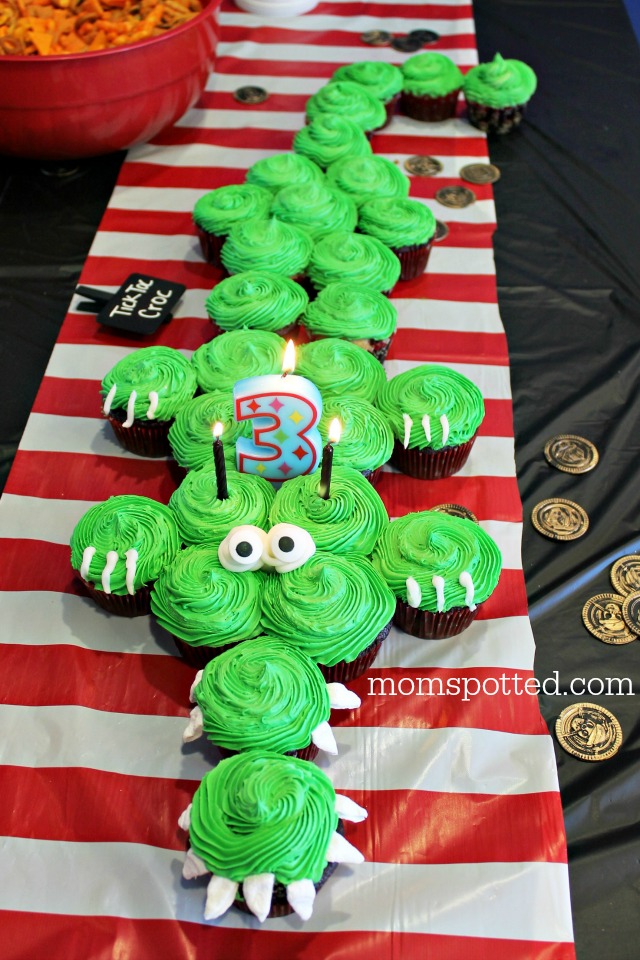 Sawyer thought it was pretty awesome too!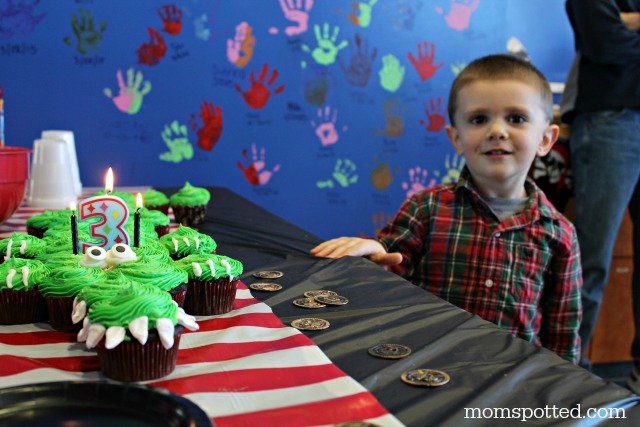 When he made a wish I also took my favorite photo from the whole party. I just love this picture.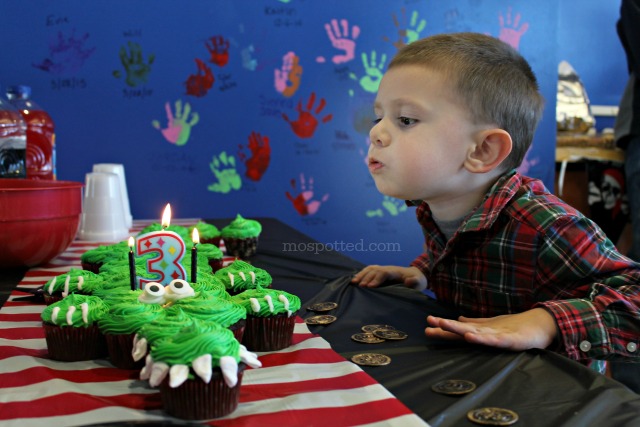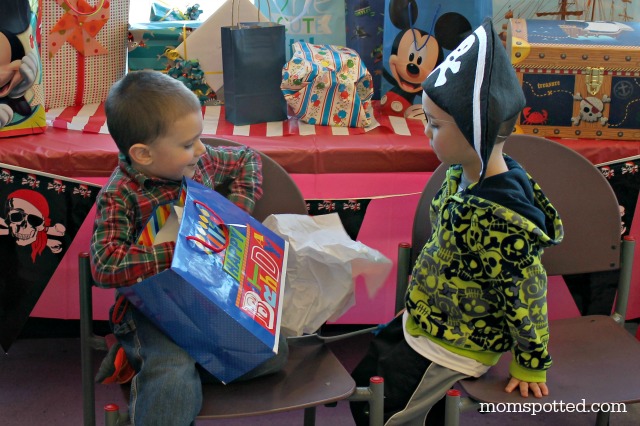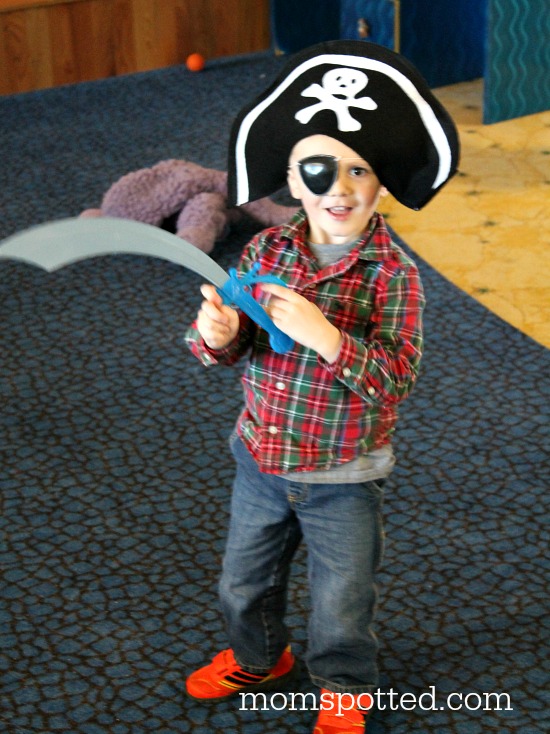 This was such a fun theme to have for a birthday party! Click here to check out all our Pirate Birthday Party posts!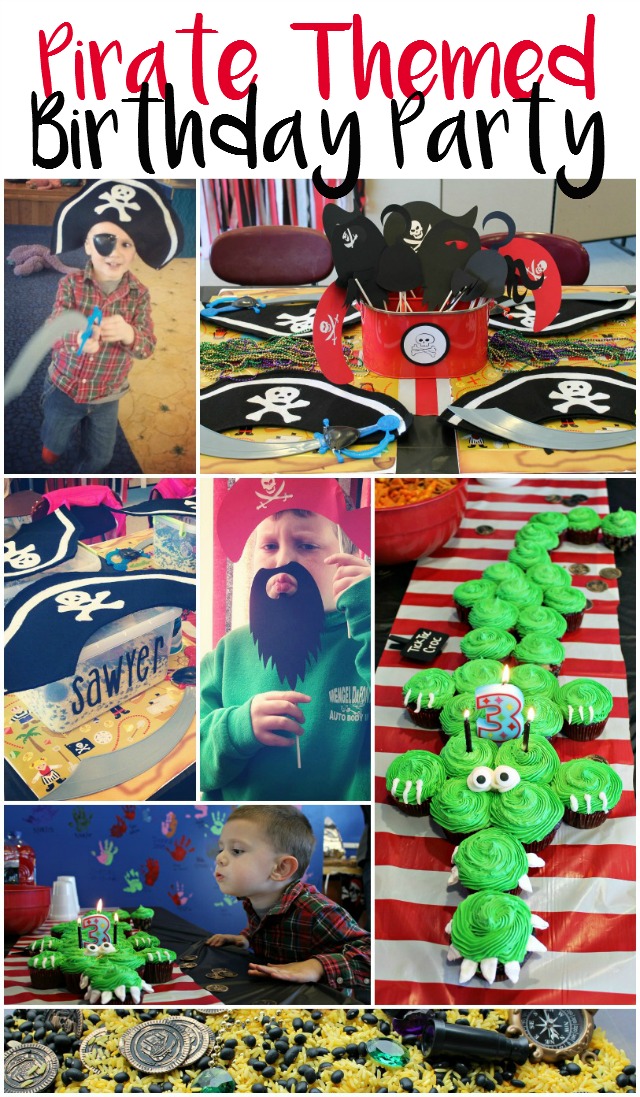 I can't believe it's almost time to start planning the next one already! What's your favorite part of his pirate party?