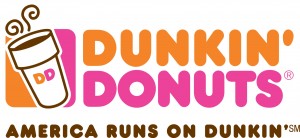 It's no secret I love Dunkin' Donuts. I constantly post about them on my facebook and twitter pages. I have been downing the new Pumpkin Spice flavor since it became available. When I travel it drives me nuts not always being able to get my morning fix drives me crazy. So when I stay with family I bring my coffee with me. They love the great flavor and I love knowing I'll be getting my daily dose of DD! Now whenever I wake up in the morning I can brew even my favorite holiday flavors at home. Whenever I have company over I can make sure to have the best fitting flavor freshly brewed for my guests.
Also, on top of the amazing flavor you will taste in these, don't forget about the smell! You can put those holiday candles away because these new flavors smell amazing!
'Tis the season to treat yourself. Look for these Dunkin' Donuts® Flavors of the Season—only in stores for a limited time.
Vanilla Nut-You'd be nuts not to try our rich, creamy vanilla hazelnut blend.
Pumpkin Spice-You'll fall for this new flavor that adds a little spice and everything nice.
Mocha Mint-Brew up a warm cup of this minty winter treat and satisfy your chocolate craving.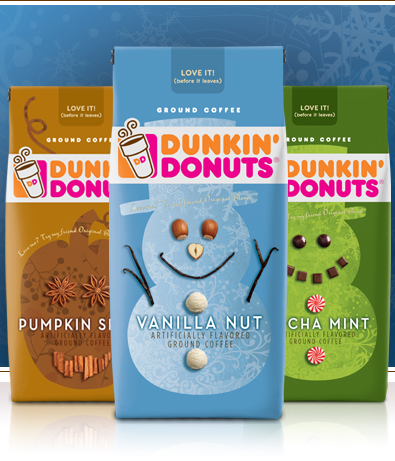 I just need to warn you that once you give them a try you'll be hooked! I am!
You can find the new holiday flavors at your local supermarket. Check the coffee isle!
www.dunkinathome.com
I wrote this review while participating in a blog tour campaign by Mom Central on behalf of Smuckers and received necessary products to facilitate my review. In addition, I received a gift certificate to thank me for taking the time to participate.