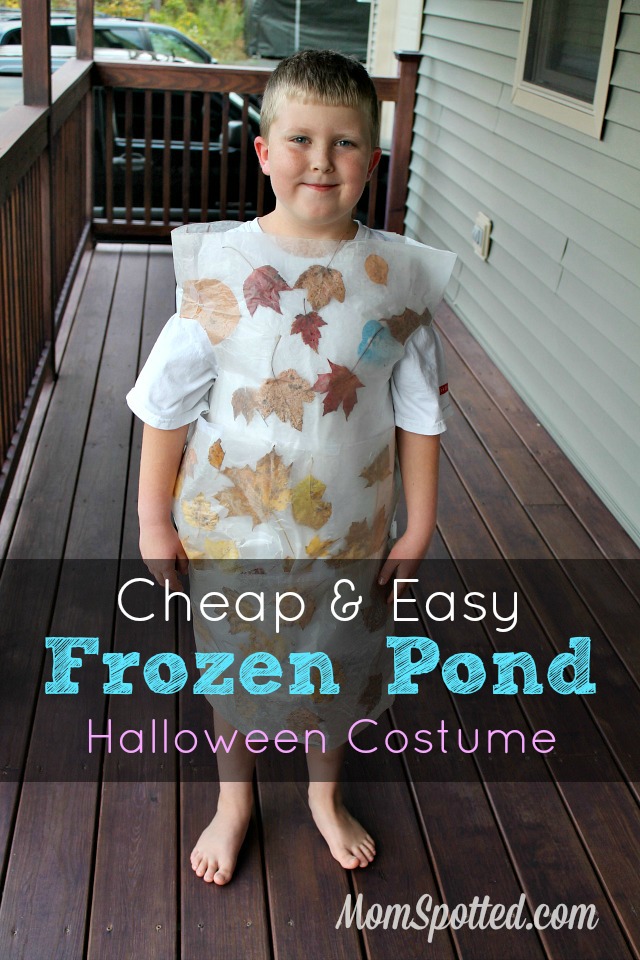 Sometimes the best costumes aren't the ones you buy in a store but the ones you make at home. I still remember when my mom decided to make my Halloween costume in 5th grade. It was a mummy costume and she shredded sheets and I put on white sweats and she sewed the strips to my sweats. It was a fun low-cost costume but it took forever. I remember being so sick of standing there while she was so sick of stabbing her finger. Not all homemade costumes have to take a long time to make.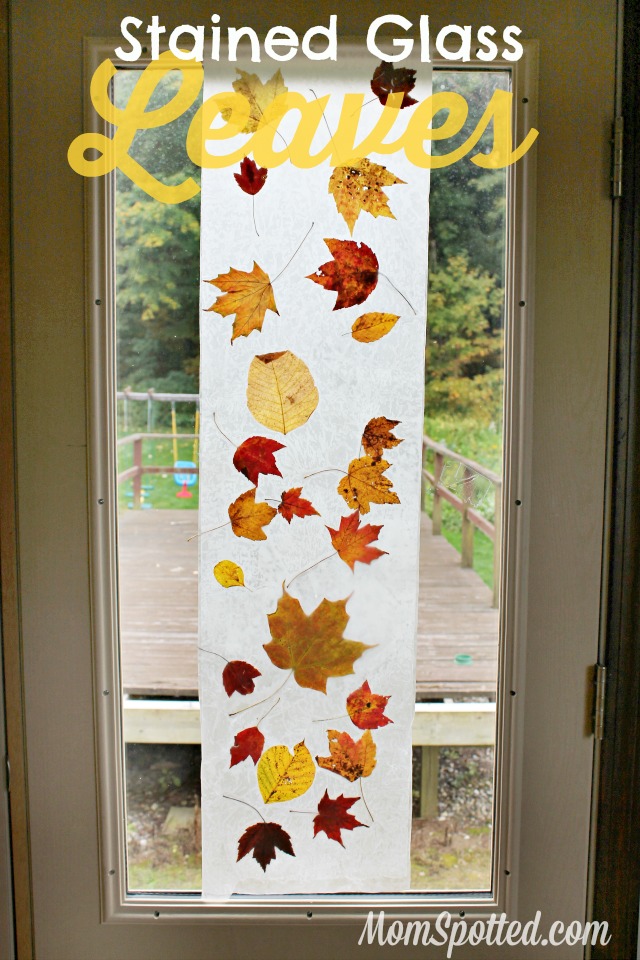 Remember the Stained Glass from Wax Paper Leaves we made? Well this costume is that craft taken to the next step. Instead of one strip, you'll need three. Make sure you make them long enough to completely go around your child and then a few extra inches. You'll also need:
Stapler & Staples
Tape- preferably clear mailing tape
Scissors
You'll also need these for the leaves strips (tutorial link above):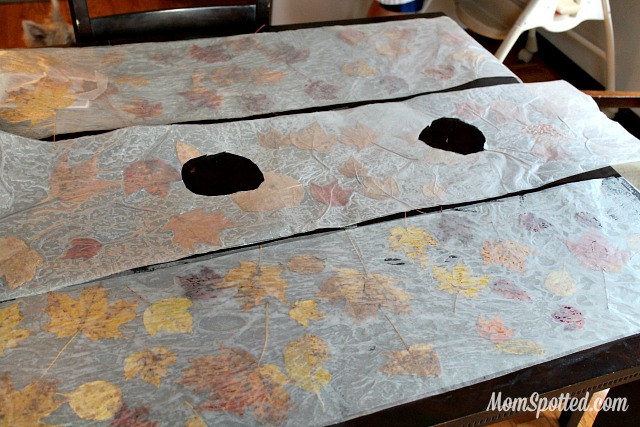 First, you'll need to wrap a strip around your child and find where their arms naturally land along the strip and mark the area. Then take your scissors and cut holes a little larger than your child's arm so they can move freely.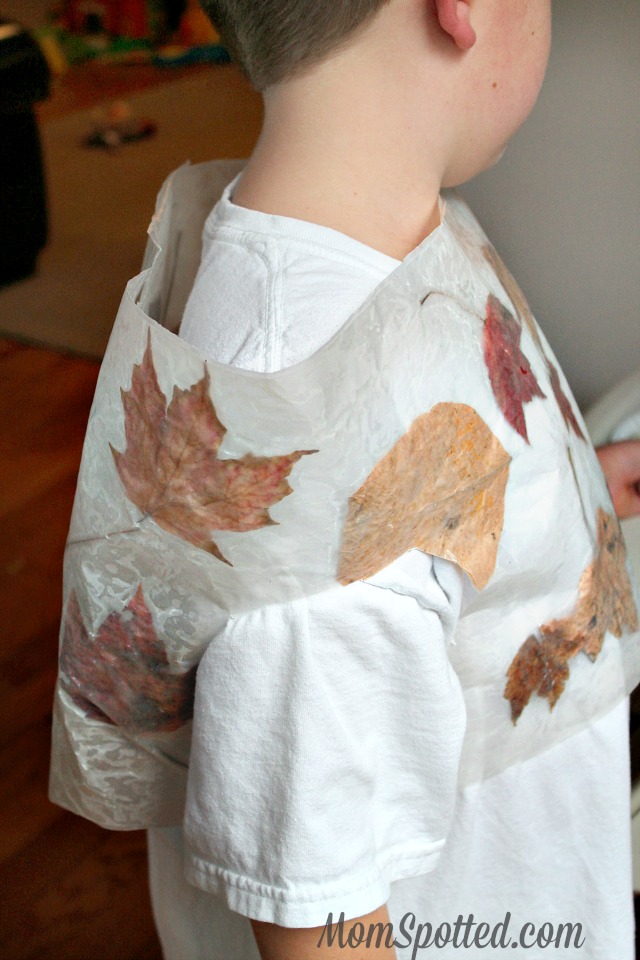 Have your child slip their arms through the holes and make sure they are big enough for them to move without ripping the strips. If they are then bring the two ends to the back and staple them together. Make sure that it's together well, I did the top and the bottom on both sides.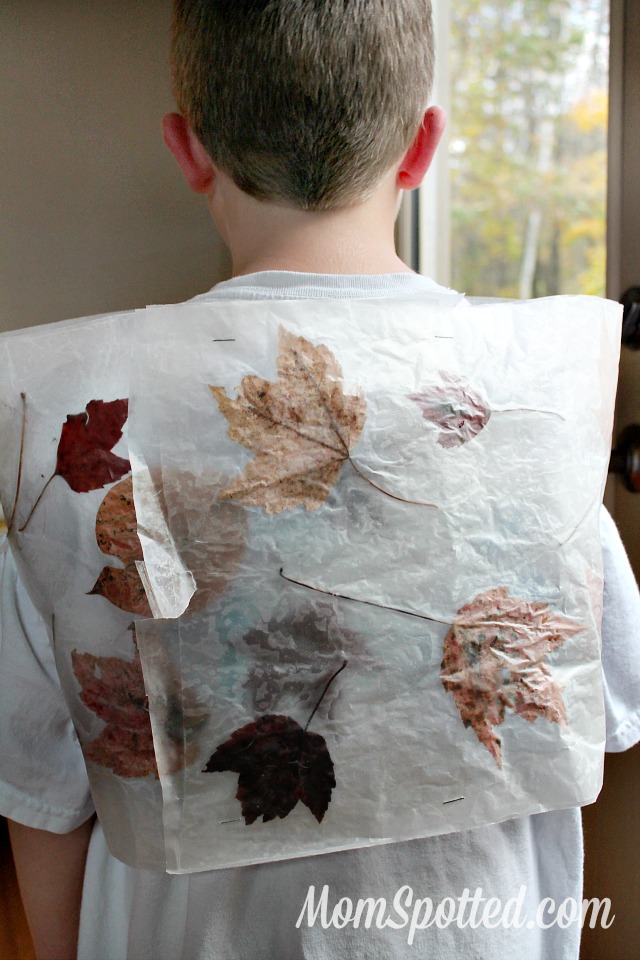 Then wrap around the second piece. Staple in the back and to the above strip where possible. For the hard areas I recommend just using a little mailing tape. Repeat with the final strip.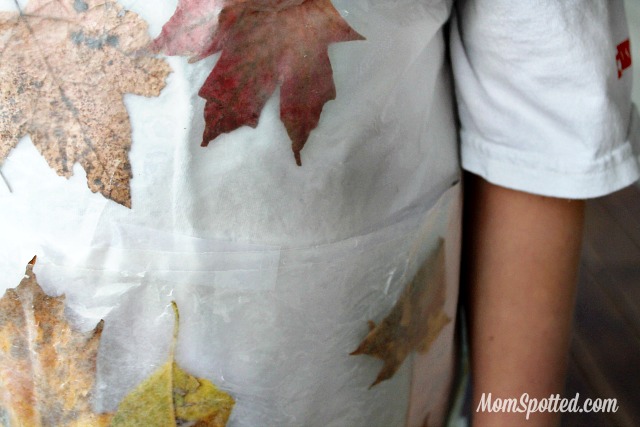 When it's all done it will look great! I strongly recommend wearing white underneath, it really will help make the leaves pop!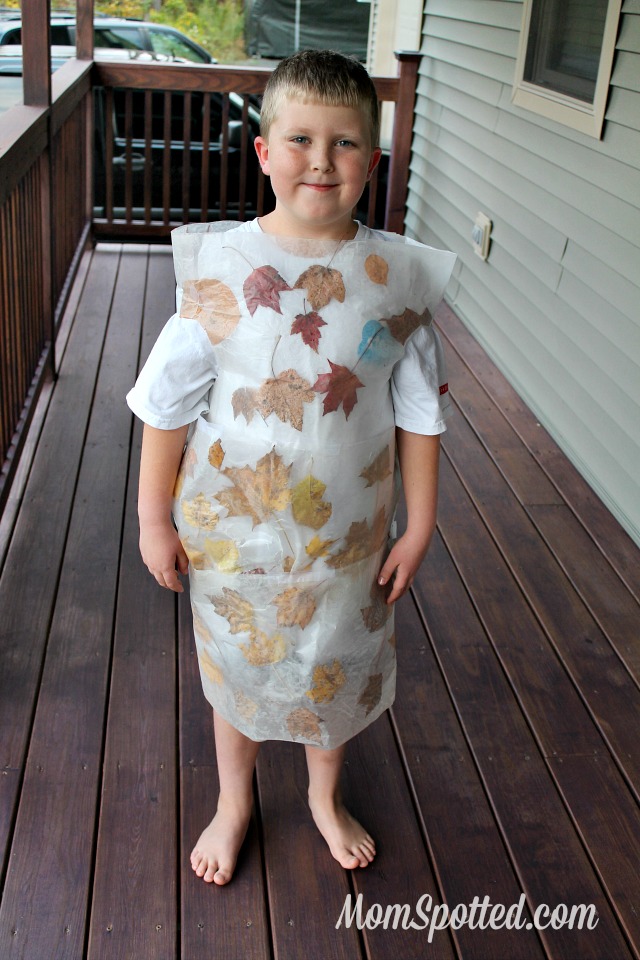 It will look great from behind too! Just remember they will need to be able to walk around with it. Leave it a little loose at the bottom to give them space. Don't be afraid to use the tape. You really won't be able to see it!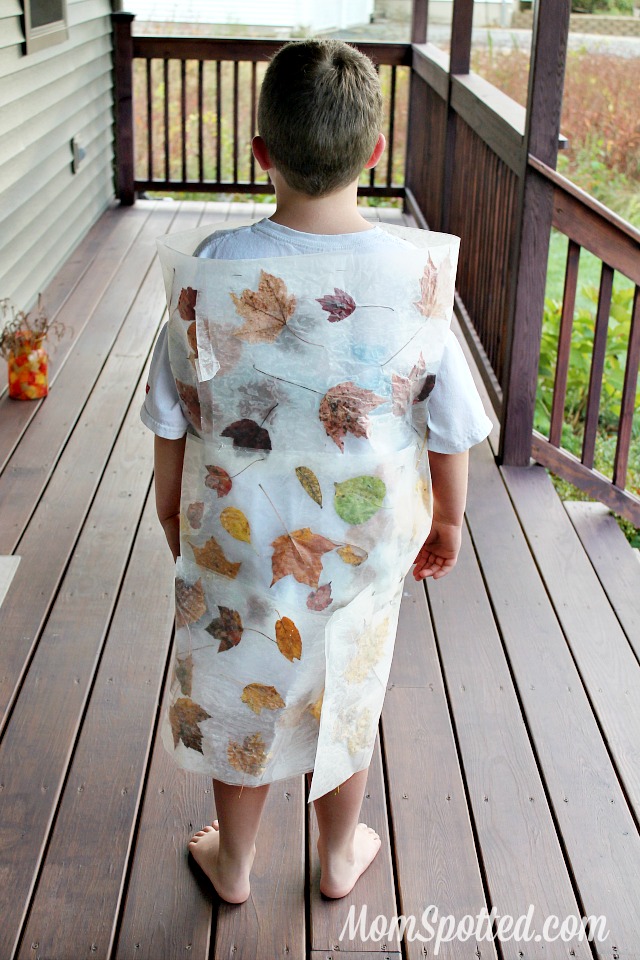 Have you ever made a costume on your own?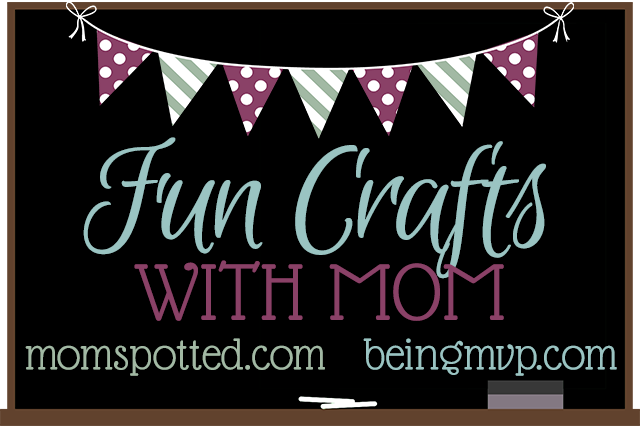 Every Monday we want you to come and link up your latest craft you made with your kids and share here! Now head on over and check out Being MVP's awesome Sparkle Party Pipe Cleaner Crowns.
Mister Linky's Magical Widgets — Thumb-Linky widget will appear right here!
This preview will disappear when the widget is displayed on your site.
If this widget does not appear,
click here
to display it.