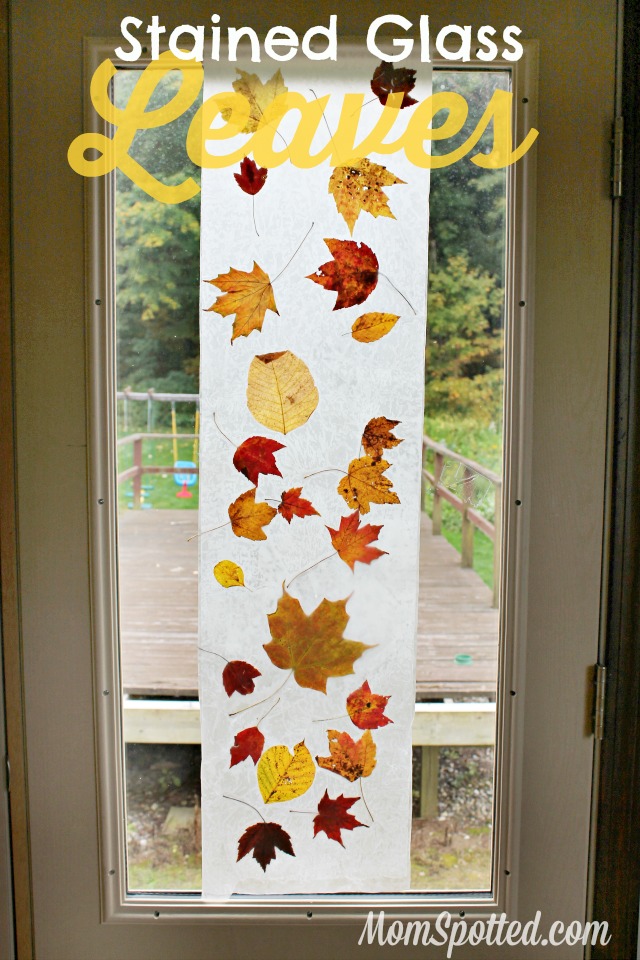 I love my local bike trail. I can reach the entrance with just a small walk out my front door which makes it incredibly convenient. This time of year it becomes so beautiful and I love pulling my camera out with me. There are gorgeous leaves falling everywhere and they look so pretty all together.

Last time we were out there I let Sawyer get out of the stroller and we had a fun time collecting all our favorites.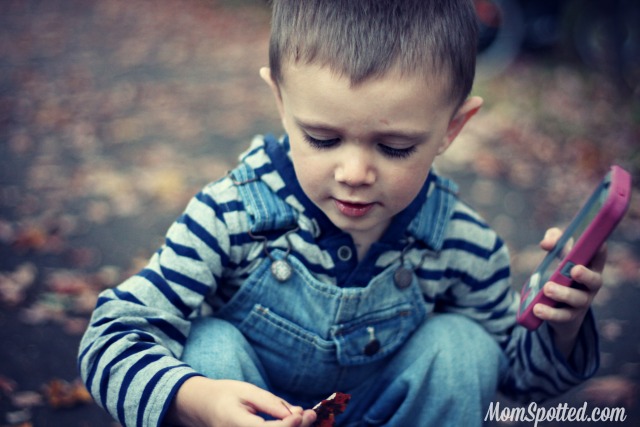 Well we brought all those pretty leaves home with us because I had the perfect fun craft in mind for them!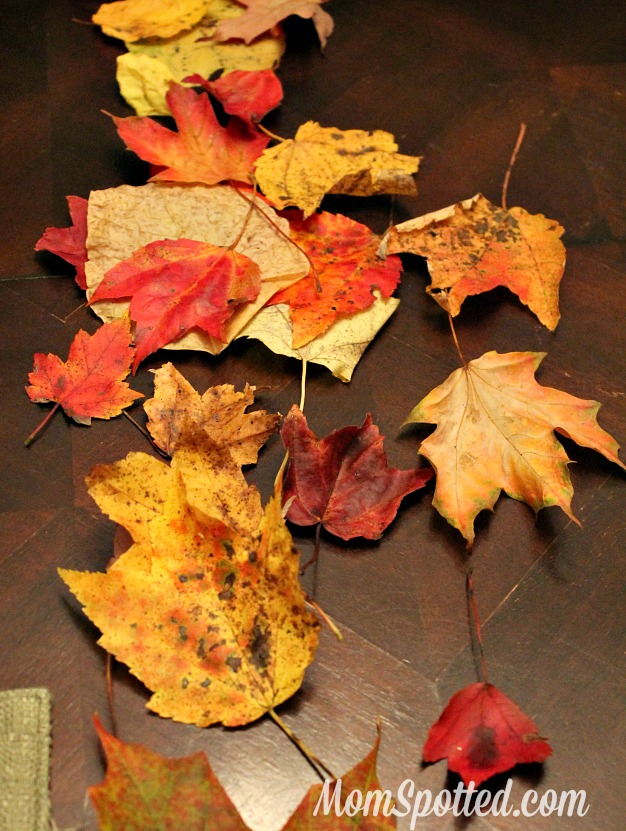 We laid out a long strip of wax paper and then let Gain arrange them all how he wanted them.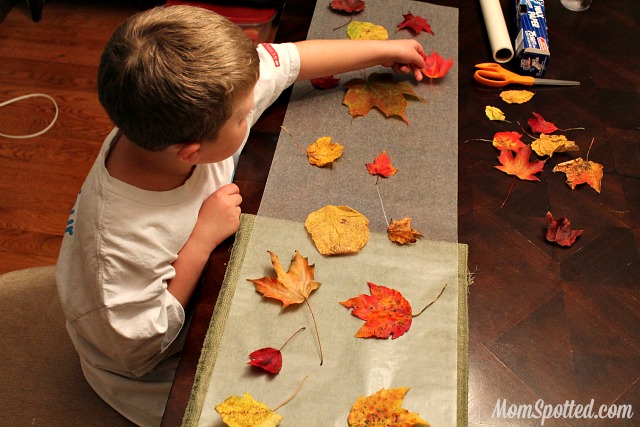 He did a great job!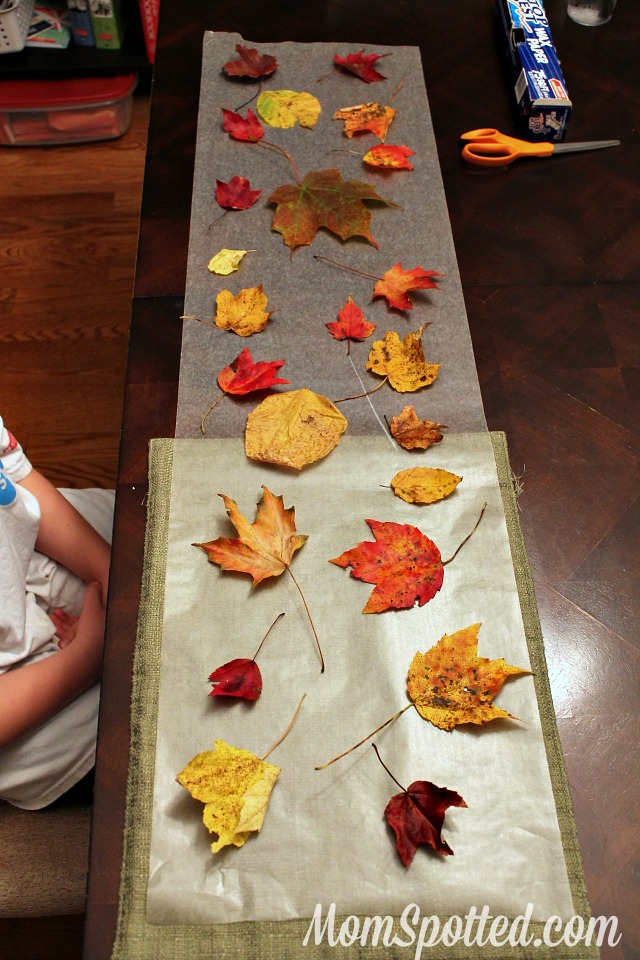 We then took another long strip of wax paper and laid it on top. Then we took a hot iron over it. Make sure to keep a then cloth underneath. Move quickly and don't leave the iron in the same spot. Keep it moving. Gavin is eight so we've practiced with the iron but mom could do this part too.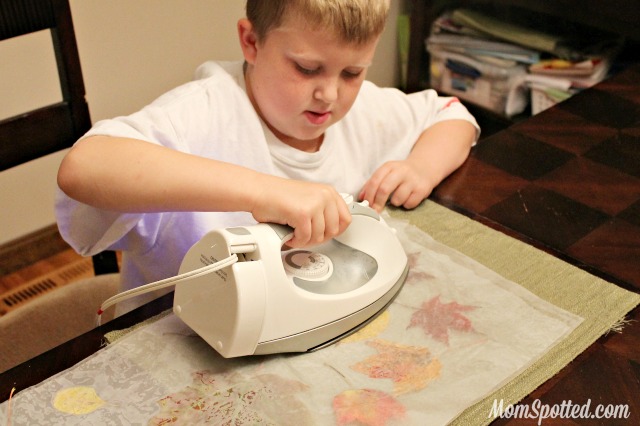 You can also use a small cloth over it. If you do hold the iron in place momentarily in each spot. Either way you end up with this. Just make sure to not go over the same spot too much or the wax paper will lose the stick. When you're done simply tape to window!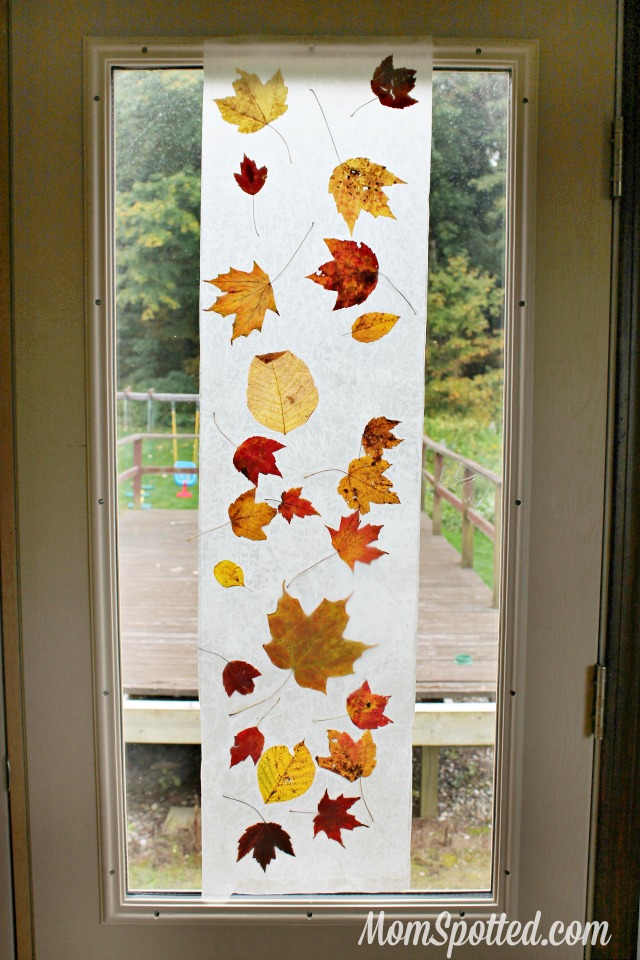 These are super simple to make and finding the leaves is as much fun as making these! You can also cut these into shapes or make holes at the top and hang to curtain rods with pipe cleaners!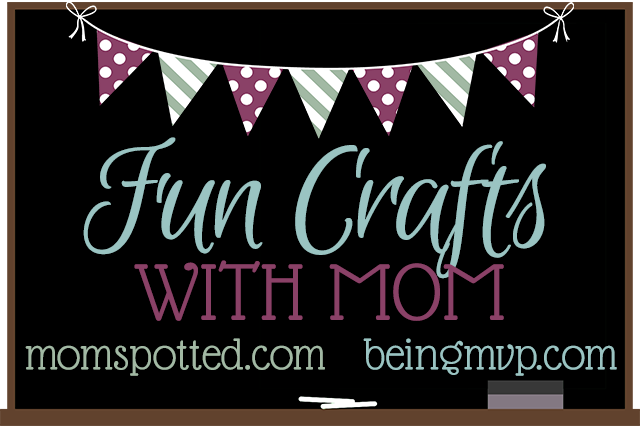 Every Monday we want you to come and link up your latest craft you made with your kids and share here! Now head on over and check out Being MVP's awesome Frozen Photo Magnets.
Mister Linky's Magical Widgets — Thumb-Linky widget will appear right here!
This preview will disappear when the widget is displayed on your site.
If this widget does not appear,
click here
to display it.