A few years ago I loved to bake but I didn't know how to pull it all together. I could make a good cake but as far as decorating it I didn't go much farther then a tub of frosting and a butter knife. Then I was asked to be a Wilton Mom and everything changed. I flew out to Chicago and they taught me how simple it was to take that same frosting and put it in a bag with a tip and take my decorating to a whole new level.
They didn't teach me anything that you can't learn. If you are still looking for a fun gift idea consider giving someone a gift card to Michael's to go towards taking a cake decorating class. You could even take it with them! How fun would that be?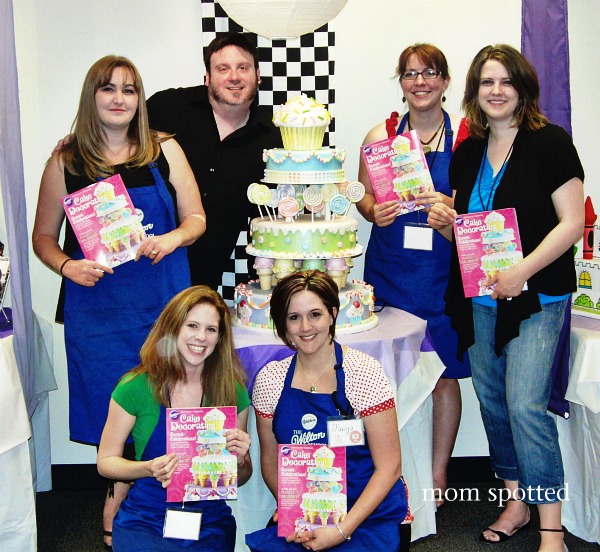 I've made a few cakes since then too! The very first character cake pan I tried was this SpongeBob cake. It wasn't perfect and it took me a really long time but it was worth it all. Gavin was absolutely thrilled with it and knowing I made it for him was literally icing on the cake!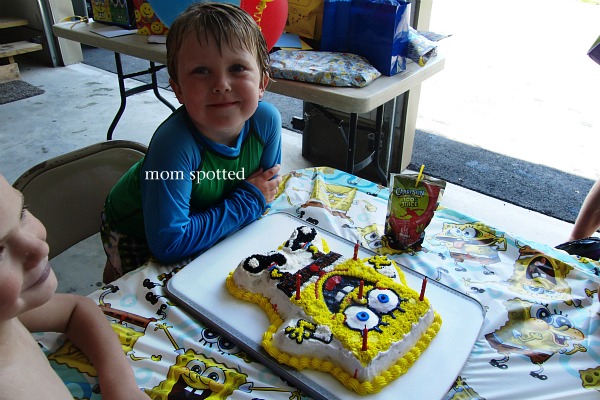 For something fun I made this soccer ball cake for an end of season celebration. It's two cakes put together and was the fastest one I've made so far. It was the first time I got to try out the fun grass technique too!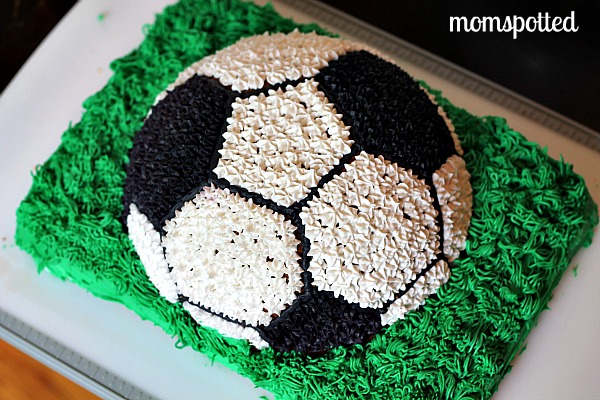 The most recent cake I made was for Sawyer's 1st birthday. It was the Mickey Mouse cake and it was tricky mainly because a lot of the lines didn't come through but in the end I think it turned out fabulous!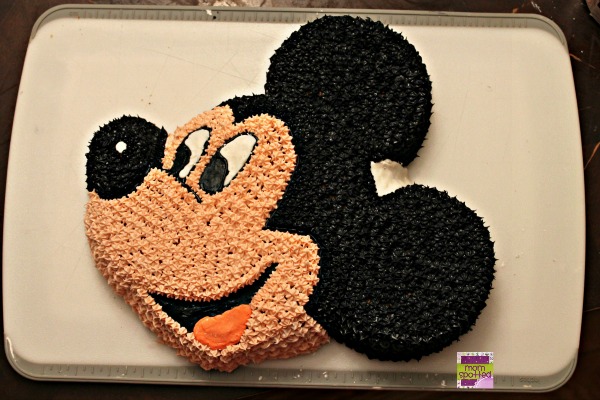 Part of making a good cake is having the right tools. You don't need many to start off with but once you get a good collection of supplies together keeping them organized is key. When you start decorating it is key to have everything you need in reach! This Decorator Preferred Decorating Set is everything you need to get your decorating on! It provides all the tools you need and a great place to organize and store them all.
Inside this caddy, you'll find all the essential tools for decorating with buttercream and royal icings—all stored in our brand-new Decorator Preferred Decorating Caddy. Caddy measures 8.25 in. x 16.25 in. x 6.25 in. Set/48.

LOOK AT ALL YOU GET! GREAT SAVINGS!
• 16 Decorating Tips: Round 3, 5, 12; Star 18, 21, 32, 1M; Basketweave 48; Leaf 352, 69; Petal 103, 125; Drop Flower 225, 109; Multi-Opening 233; Bismark 230
• 9 in. and 13 in. Angled Spatulas
• 4 Standard Couplers
• 2 Bake-Even Strips
• 16 in. Professional Decorating Bag
• 2 — 10 in. Professional Decorating Bags
• 12 — 12 in. Disposable Decorating Bags
• 1.5 in. Flower Nail
• Tip Brush
• Flower Lifter
• 6 Silicone Tip Covers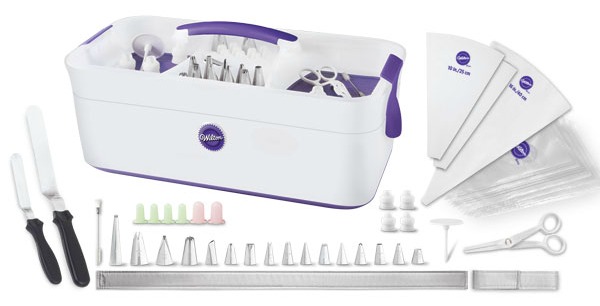 Right now one (1) Mom Spotted readers has the opportunity to win a $99 Decorator Preferred Decorating Set. To enter use the Rafflecopter form below. Good Luck!
a Rafflecopter giveaway

Contest ends 12.23.13 at 11:59pm. For Official Giveaway Rules click here.