Last weekend we had the end of year soccer party for Johnny and his team. They are big into soccer and when the outdoor field closes in the fall they play three more sessions of indoor soccer. They just finished their final session and now will be done with it until the end of July when practice starts again on the big field.
Johnny really wanted me to make him a cake. I was worried I was biting off more then I could chew but it came together rather easily.
First I baked two cakes. One sheet cake and one soccer ball cake pan.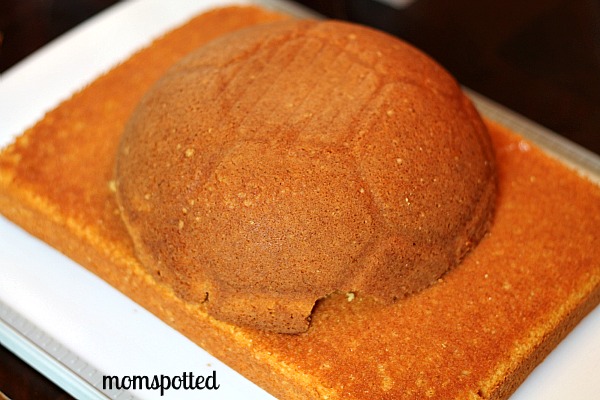 I cut the soccer ball so the bottom would lie flat and then spread a layer of frosting on it to use it like glue. It doesn't need to be a lot or be even it just needs to hold it in place.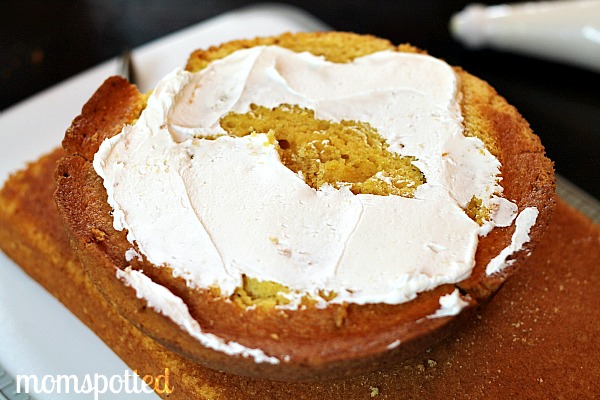 Of course I had a cute little side kick sitting next to me while I worked on it…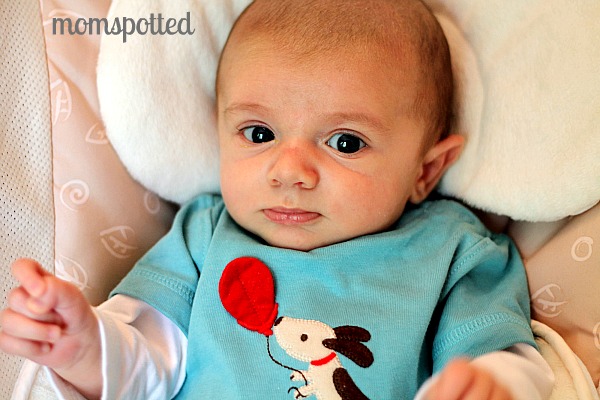 Next I lined the black and filled in the areas needed. I messed up here and was all worried that you could tell I did the wrong sections.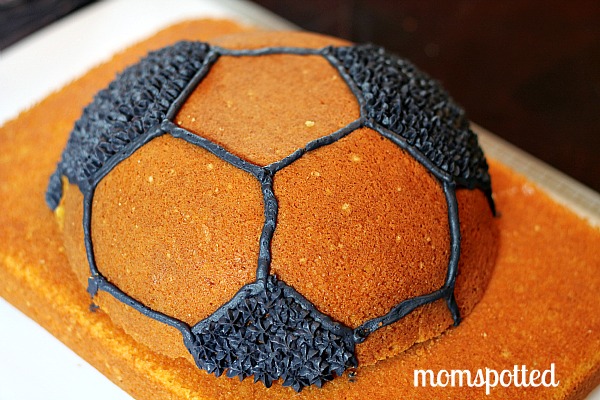 But in the end it didn't matter. This happens every time. You can't judge a cake you're frosting until you're done because it won't look right until then. I thought it came out great. Next I did a quick base layer with the green. This made sure I had to blank spots.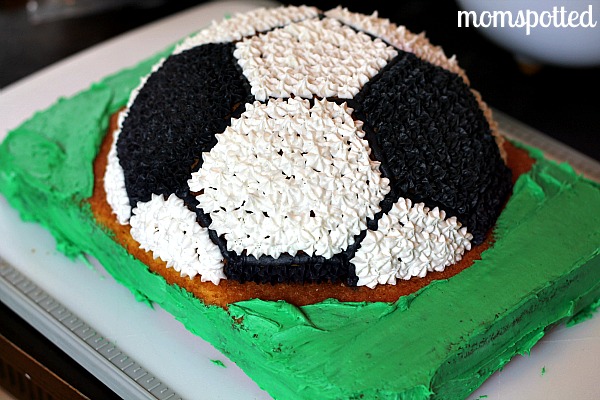 This made it easier to lay the grass. I did it fast and not with great technique but it worked and I got in the shower on top. Which says a lot lol. I thought it looked great in the end. Johnny was so happy and I was a happy mama to be able to make it for him 🙂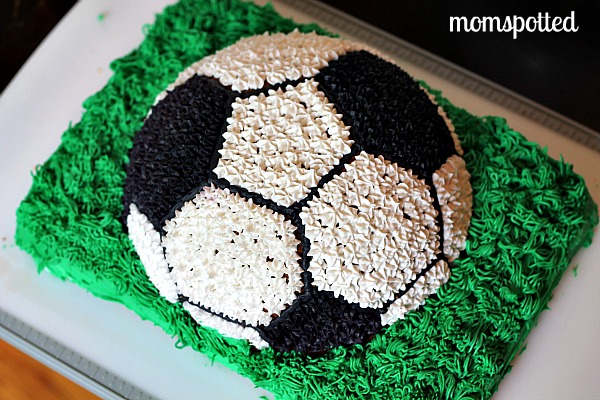 You can purchase this cake pan directly from Amazon for less than $15!