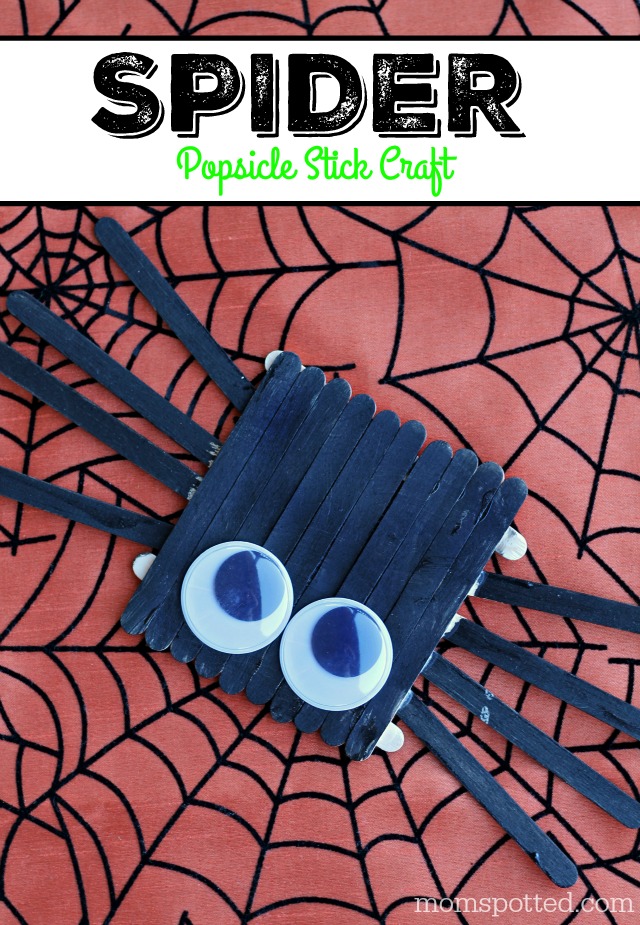 I can't believe Halloween is less than a week away now! Over the weekend we did a lot of sight-seeing in our area as New England is having one of the prettiest autumn's I can remember. A the end of it all we came home and carved pumpkins and made this Halloween Spider Popsicle Stick Craft for Kids.
SUPPLIES NEEDED: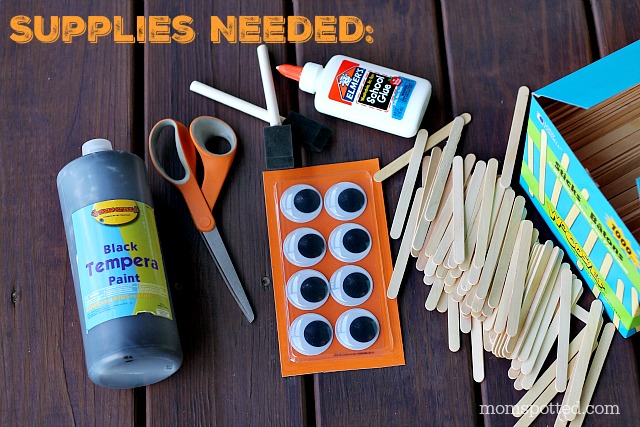 When we made these we made them on two different days. On the first evening we built our bases and let them dry. We used 2 craft sticks as bases and lined them with school glue and then laid another 10 sticks across them as close together as possible. This was a great fine motor skill for Sawyer too! You don't need to let them dry over night but I'd let them sit for maybe a half hour or so.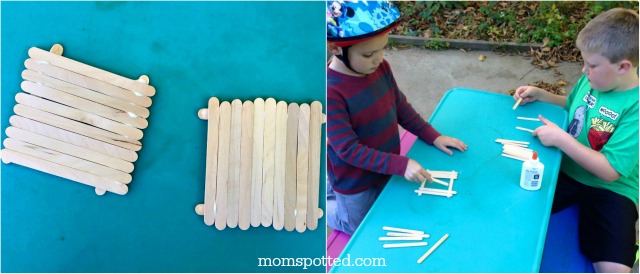 Next we painted them black. Sawyer is a messy painter and loves to get paint everywhere. I'm a HUGE fan of our Bumkins Waterproof Paint Smock and have him wear it whenever he paints. Ours is Dr. Seuss themed but they have all different styles and prints.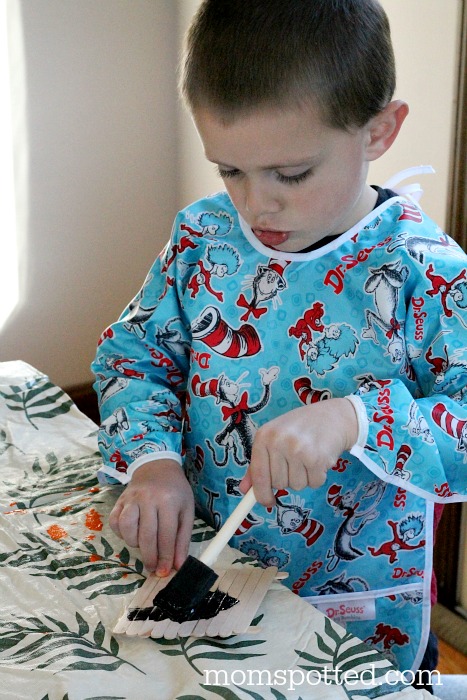 We also painted 8 loose sticks black.We left a small area where we held on to them and just used those as markers for where to put the glue.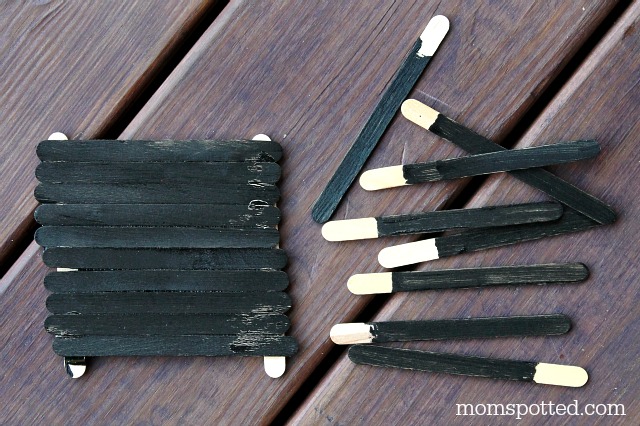 In retrospect I would have just glued the legs on first and let it dry all at once. Then painted it all at once.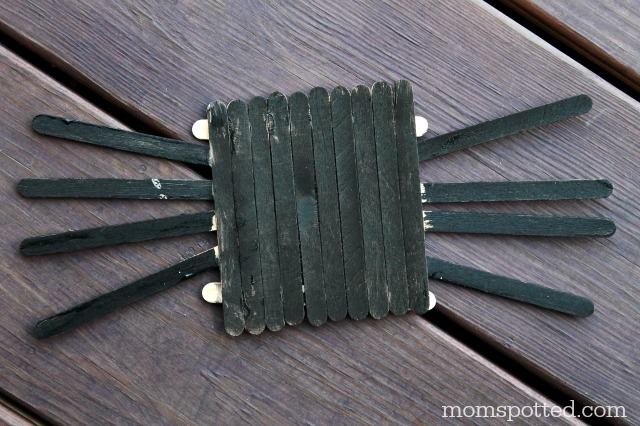 Then we just attached our eyes once dry! Ours were stickers so we just had to peel & stick but if yours aren't a little glue will set them just fine. If you want to hang them you could easily loop a long piece of black yarn from behind and set it with glue.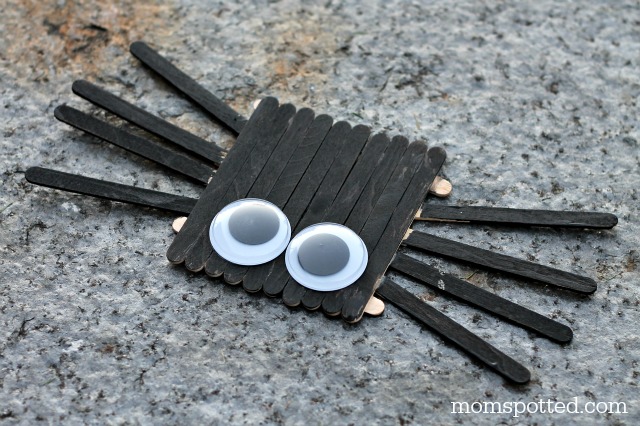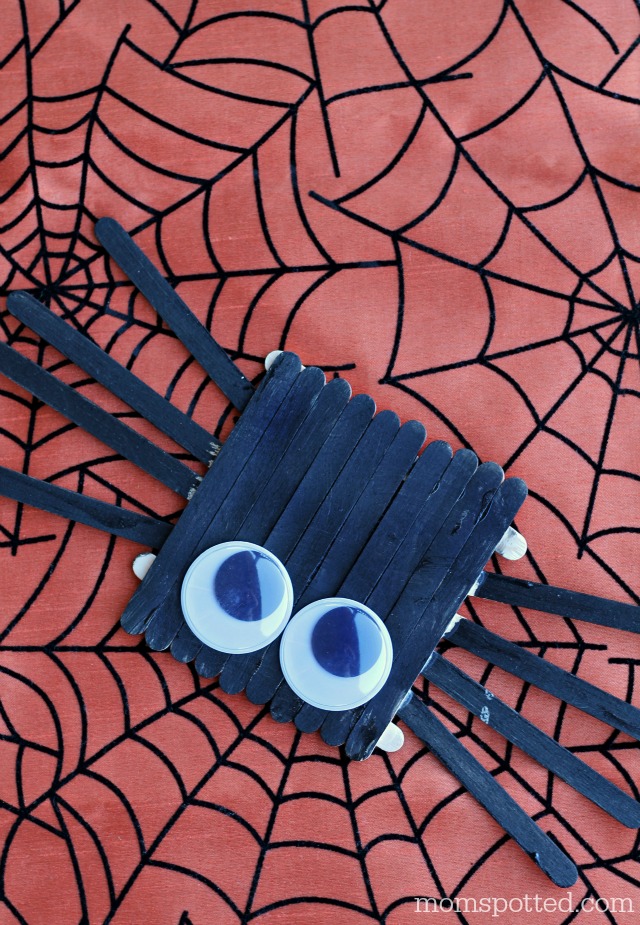 For more fun craft ideas make sure to follow our Fun Crafts with Mom Pinterest Board! You can also check out all my other great Popsicle Stick Crafts here.
Follow Jennifer MomSpotted's board Fun Crafts With Mom on Pinterest.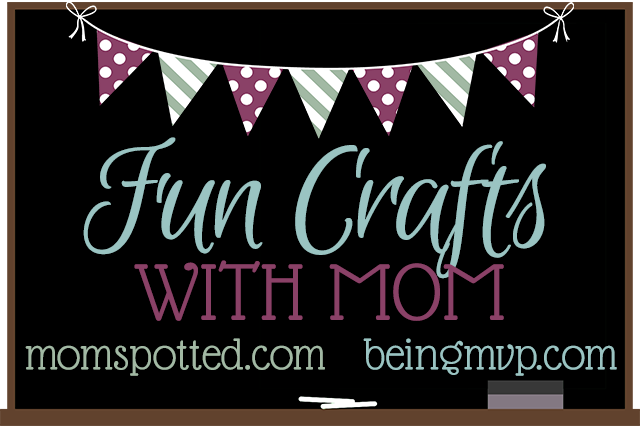 Every Monday we want you to come on over and check out our latest craft! Now head on over and check out Being MVP's DIY Thankful Jar.