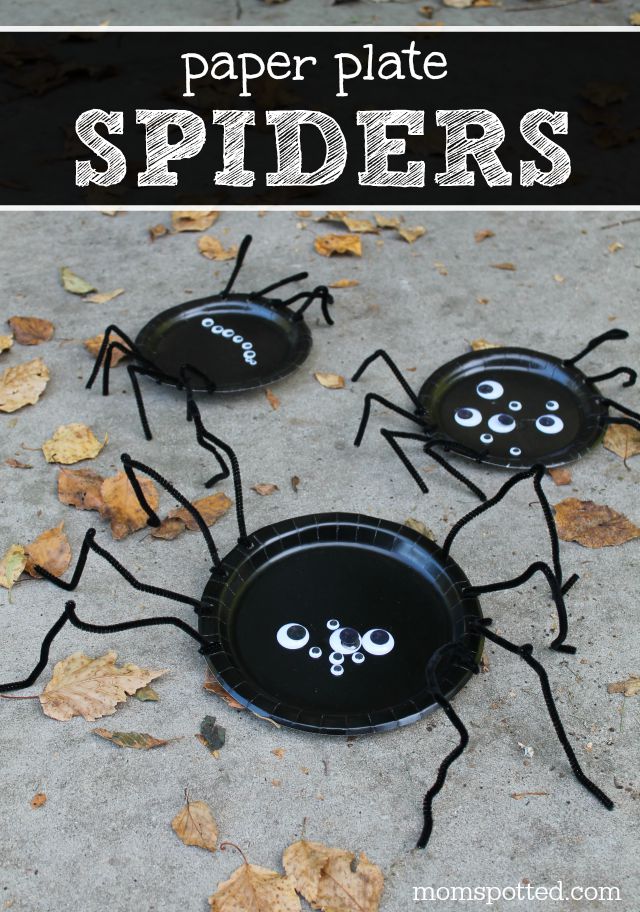 It's almost Halloween and I can't wait! It's such a fun time of year for me and the kids and I make sure to enjoy all of October to celebrate! The boys and I made these cute Paper Plate Spiders to get them in the Halloween spirit!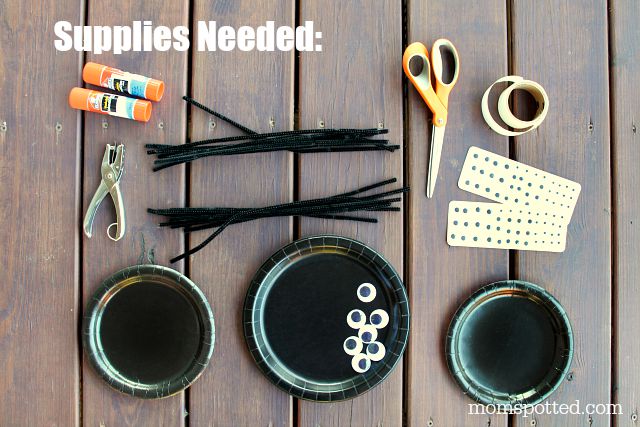 SUPPLIES NEEDED: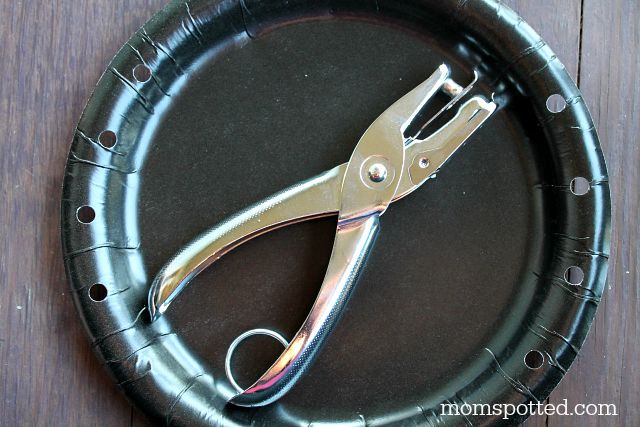 To start punch four holes somewhat evenly spaced on each side of the plate. See the photo above to see how to punch the plates. Then thread your chenille stems (also known as pipe cleaners) through each hole.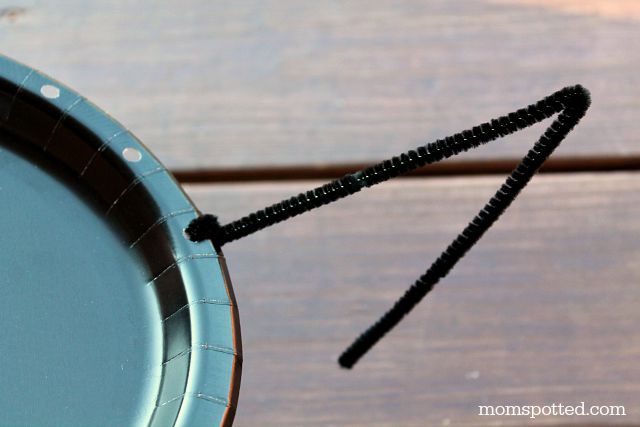 To form the legs you'll want to bend each stem or "spider leg" in half and try to make it firm enough to stand. Smaller kids will need help with standing legs but you can also just leave them flat.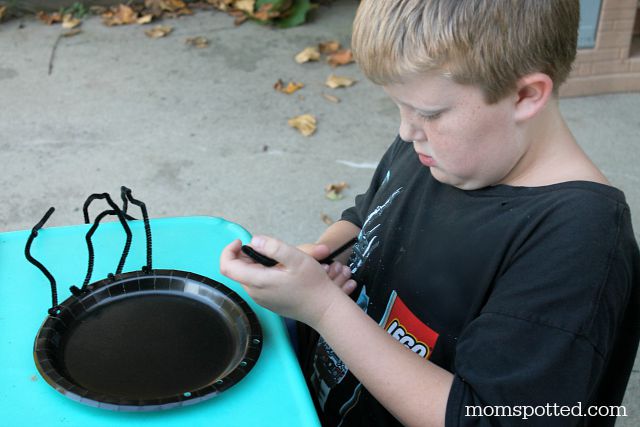 The kids favorite part was putting the eyes on. We went with eight eyes for all the spiders. We used two different kinds of wiggle eyes. I really like the Self-Adhesive Wiggle Eyes because they don't fall over the place and they peel and stick just like a sticker making it easier on everyone. We also really like the Super Huge Black Wiggle Eyes because of their size so we keep stock in both. The Super Huge Black Wiggle Eyes easily attach to paper with just a glue stick.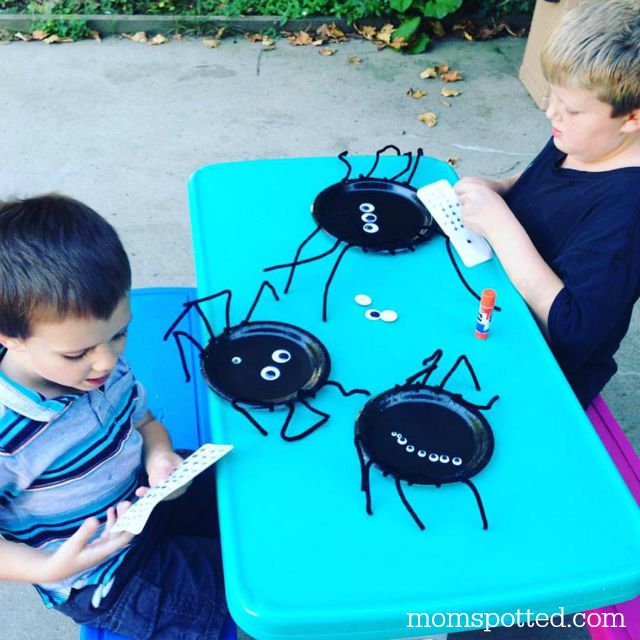 They turned out great! If you wanted to use them for decor you could easily set them up anywhere but the kids just hid them all outside and then had each other try and find them. While the legs often get all messed up they were an easy fix when they wanted them to be straight again. Fun for all ages!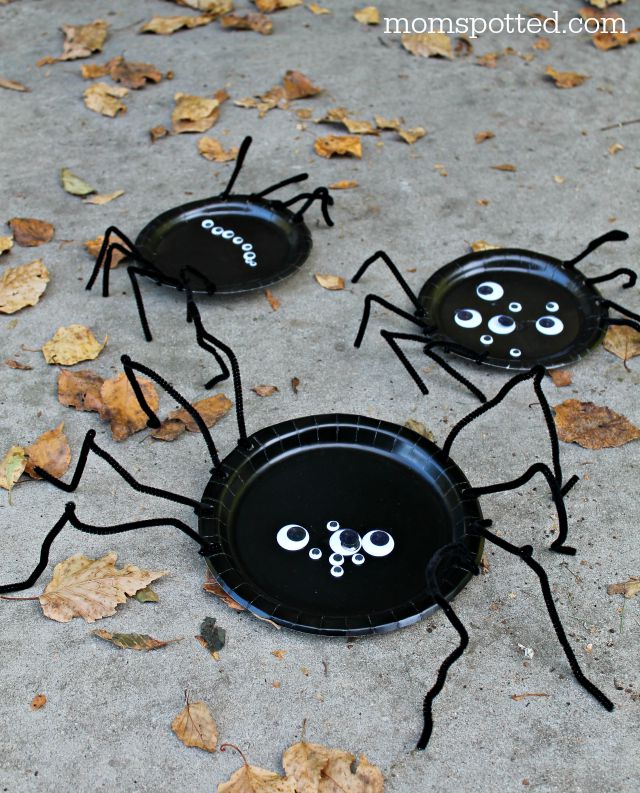 For more fun craft ideas make sure to follow our Fun Crafts with Mom Pinterest Board!
Follow Jennifer MomSpotted's board Fun Crafts With Mom on Pinterest.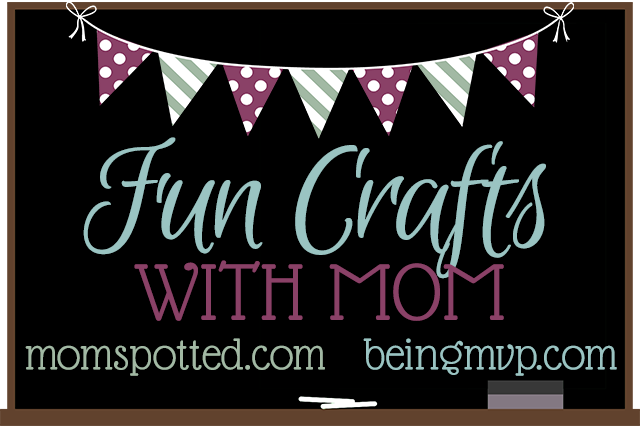 Every Monday we want you to come on over and check out our latest craft! Now head on over and check out Being MVP's Itsy Bitsy Chalky Spider Craft.