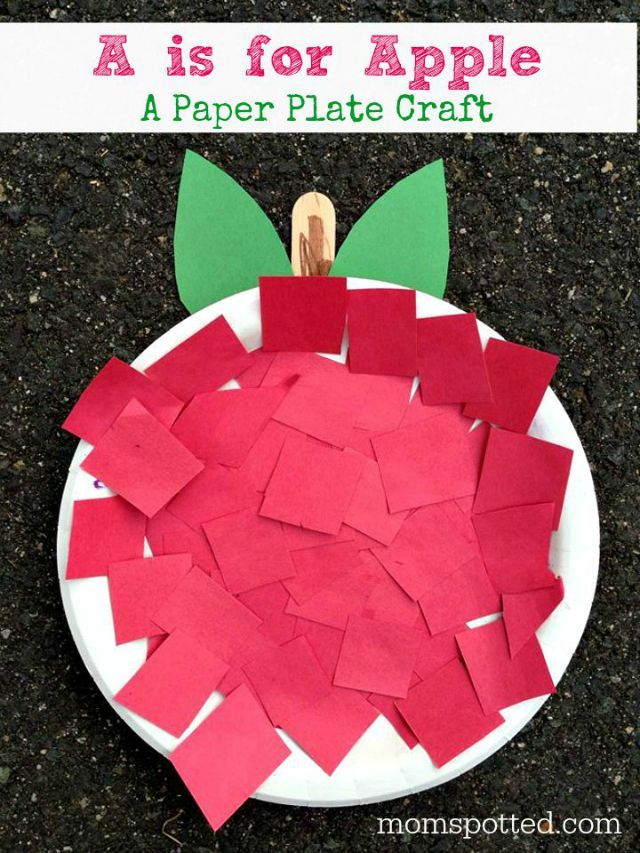 It's fall! I can't believe how fast time is flying! The apples on the trees are getting big and are ready for picking! Sawyer is so excited about going apple picking since they talked about it in his new preschool class! To celebrate I thought we'd make this fun Apple Paper Plate Preschool Craft!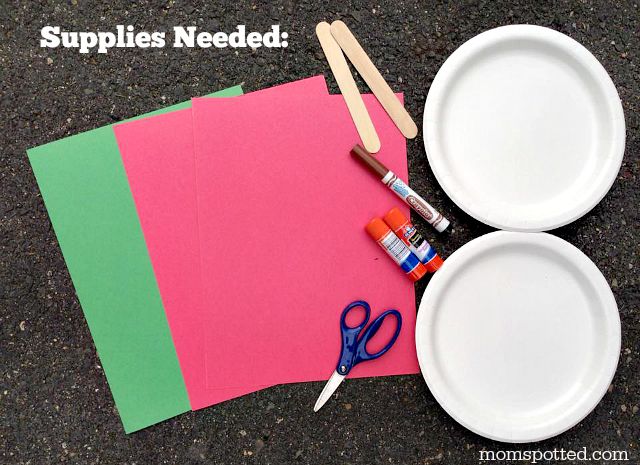 Supplies Needed:
Scissors
Paper Plates
Wide Popsicle Stick
Brown Marker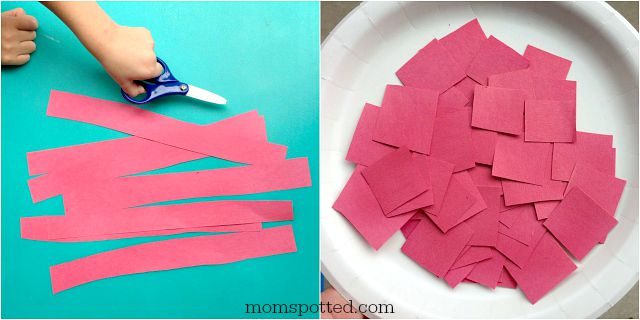 We made all the little paper squares by first cutting strips out of the red paper and then cutting the strips into squares. This was great for Sawyer to practice using scissors. He's left-handed for the most part so it has been a slight struggle for him and loves any chance he can to practice more.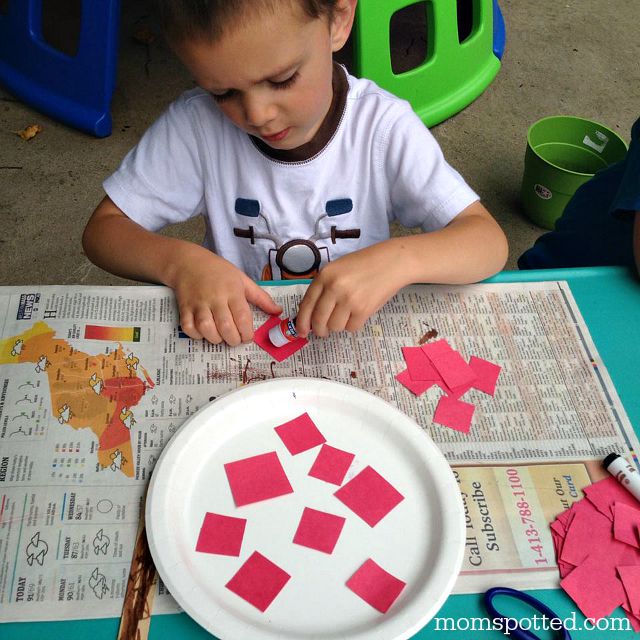 Next you'll want to grab a glue stick and start gluing all your squares to your plate.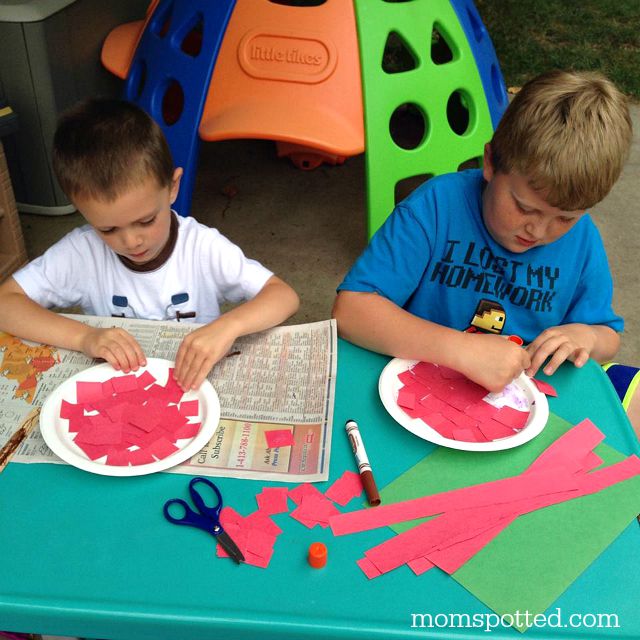 The boys both found this fun but Sawyer couldn't stop. He thought it was so much fun he even went back to this after we finished the project. He wouldn't stop until all the squares were gone and then he even cut more squares to keep going.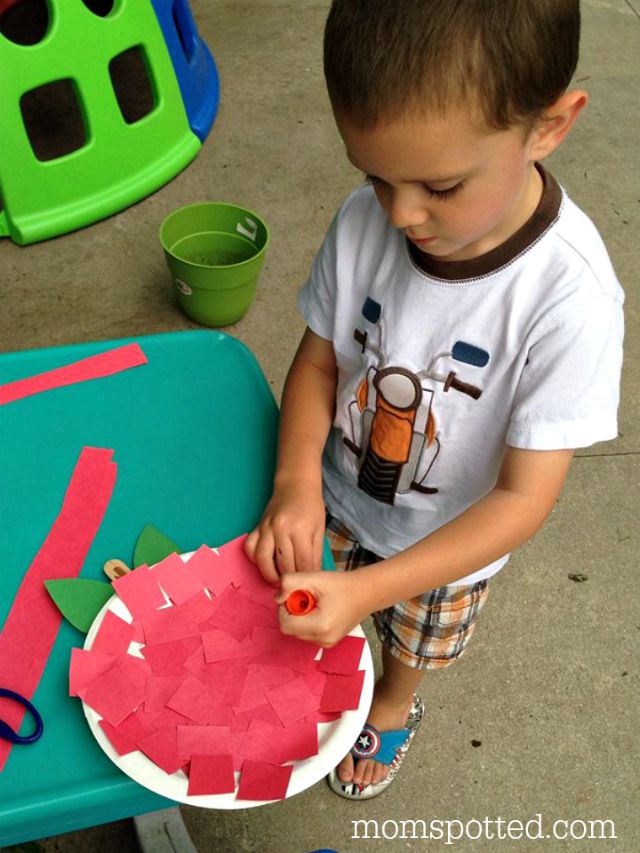 Take your brown marker and color the popsicle sticks.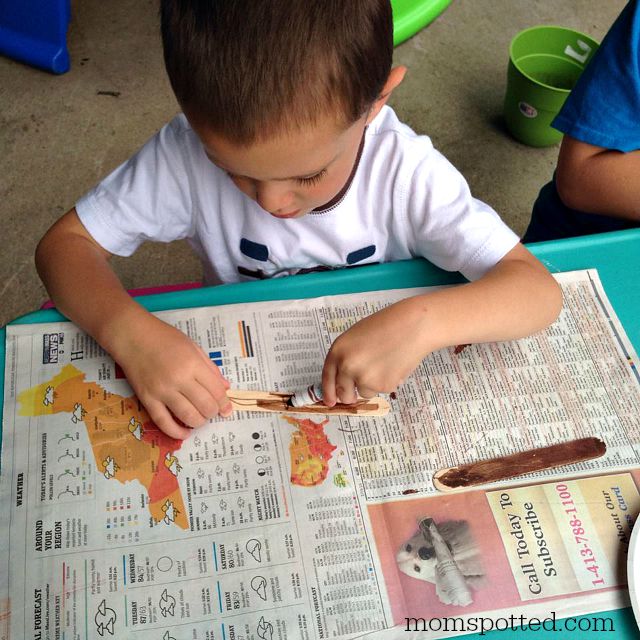 Then take a small piece of green construction paper and fold it in half. Like you would cut out a butterfly, you'll want to cut out a leaf shape. Gavin had to attempt this a few times before he got it right but he had fun learning!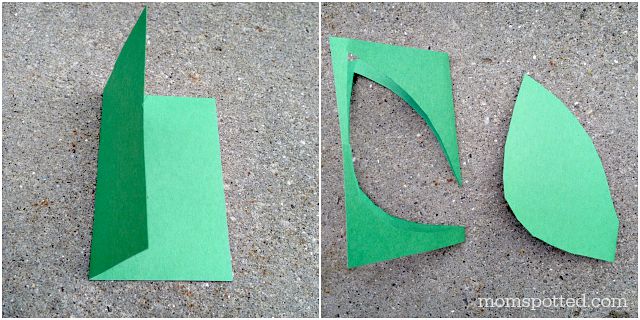 Then with your glue stick you'll want to attach the leaf to the popsicle stick and then your popsicle stick to your plate.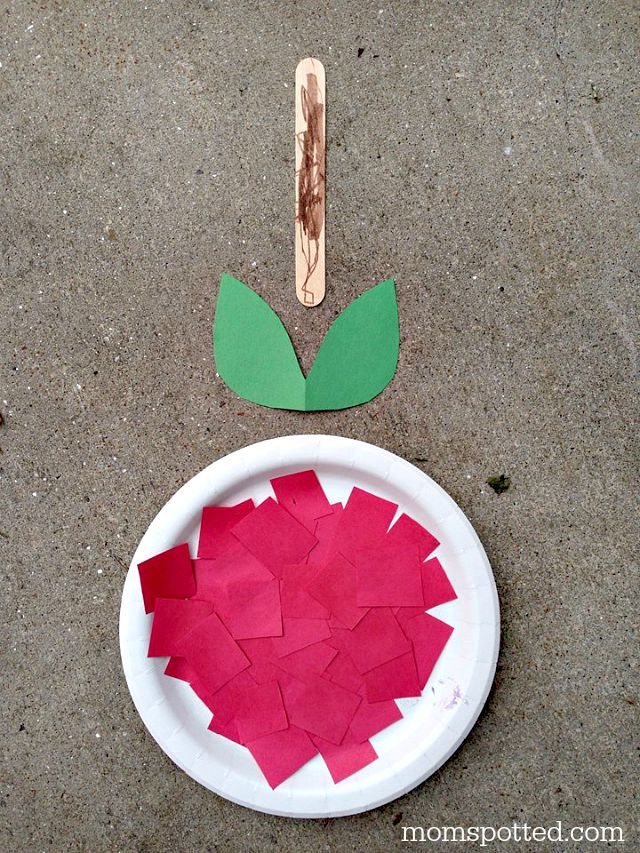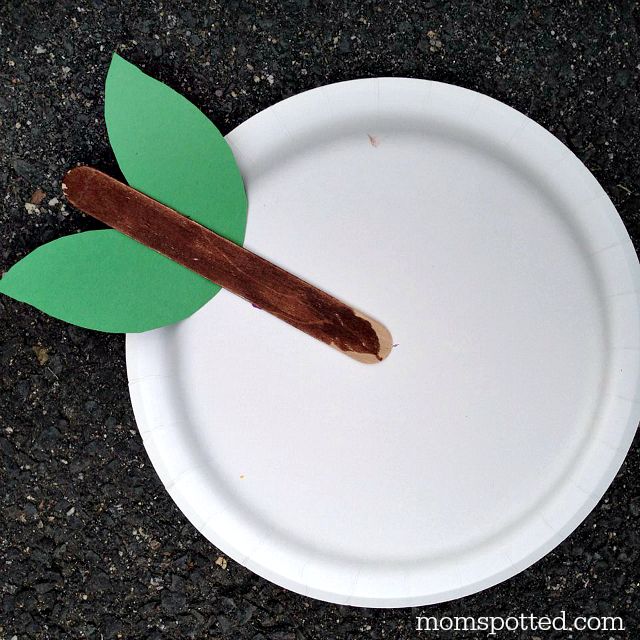 Once it dries (which didn't take long) your kids can show off their new apples! We like using the color changing glue sticks so the kids know when it's dry.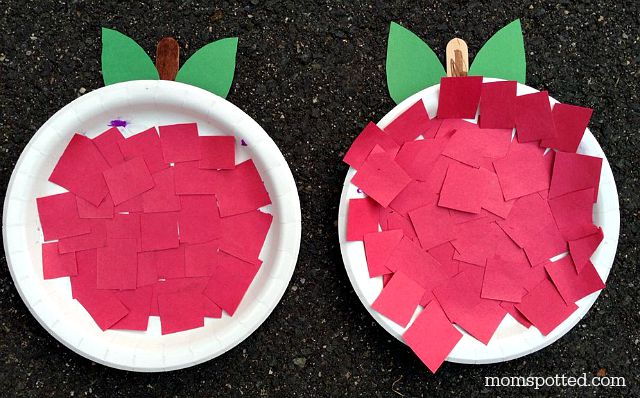 If you're looking for other fun apple crafts make sure to check out our other Apple Paper Plate Trees Craft!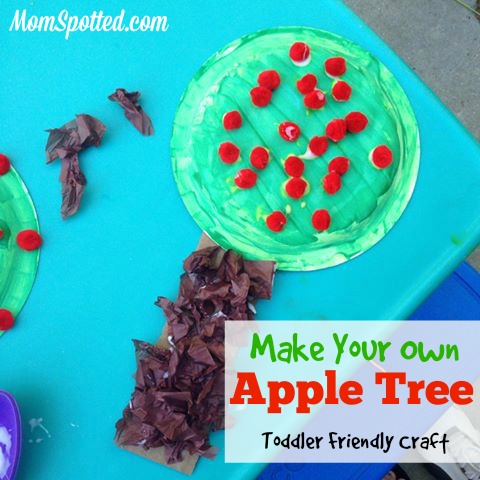 We also have this fun round-up of apple books for you to check out!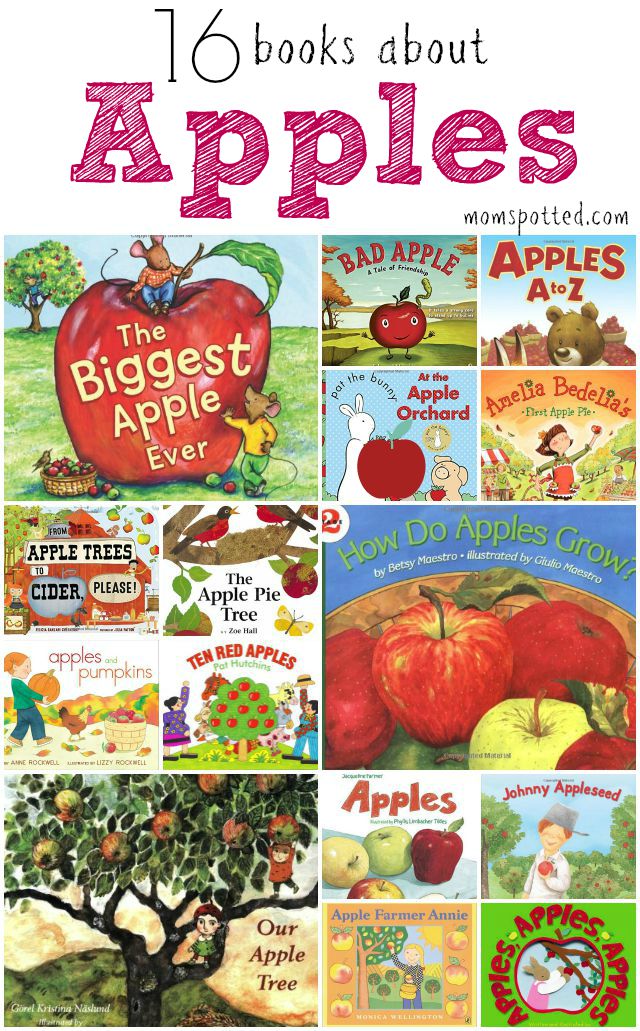 For more fun craft ideas make sure to follow our Fun Crafts with Mom Pinterest Board! You can also check out all my other great Paper Plate Crafts here.
Follow Jennifer MomSpotted's board Fun Crafts With Mom on Pinterest.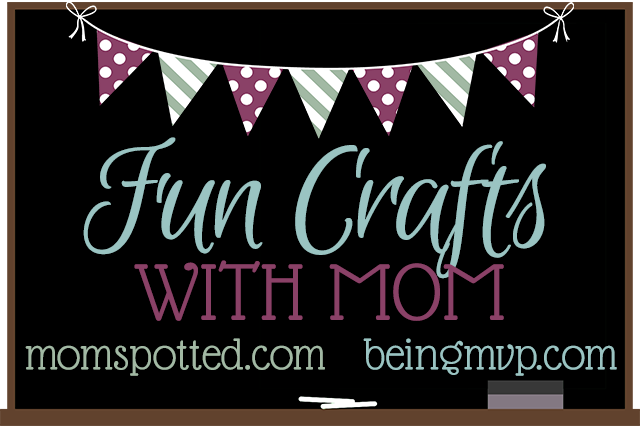 Every Monday we want you to come on over and check out our latest craft! Now head on over and check out Being MVP's DIY Birdseed Summer Kids Craft .