We're about to go apple picking soon and I thought a fun way to get Sawyer excited about it would be to make a fun craft! This craft is a bit on the time-consuming side but only because you have to wait for things to dry. Other than that it's pretty easy and fun for everyone at any skill level.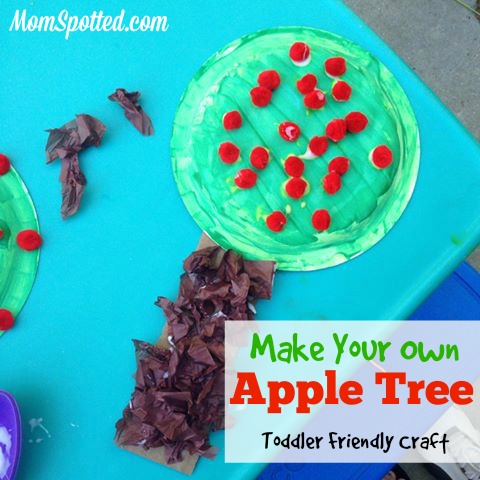 To get started you'll need a few things.
White Plate
Cardboard Strip
Green Paint
Brown Tissue Paper (cut into smaller strips)
Small Red Pom Poms
Glue
First we took our white plate and flipped them over. We took our green paint and covered the whole back side. I bought the Melissa & Doug  spill proof paint cups and large paint brushes which made it simple for Sawyer to use independently and the paint cups store the paint afterwards without drying out.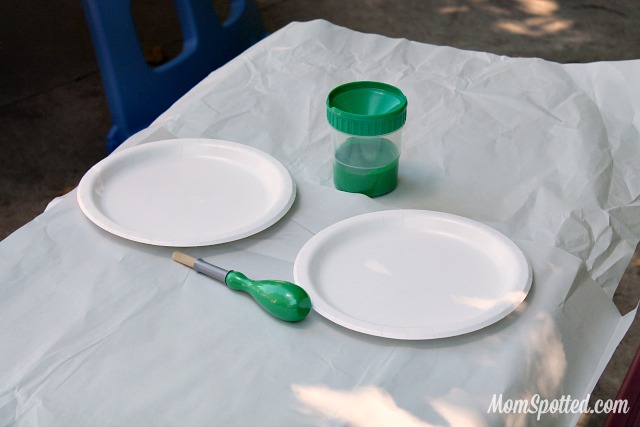 Painting was a lot of fun. Since it's just one color it was pretty easy for Sawyer. This was actually his first time painting and he LOVED it. He caught on really quick and had fun. He did need the help of someone holding his plate down for him which Johnny was more than happy to do so.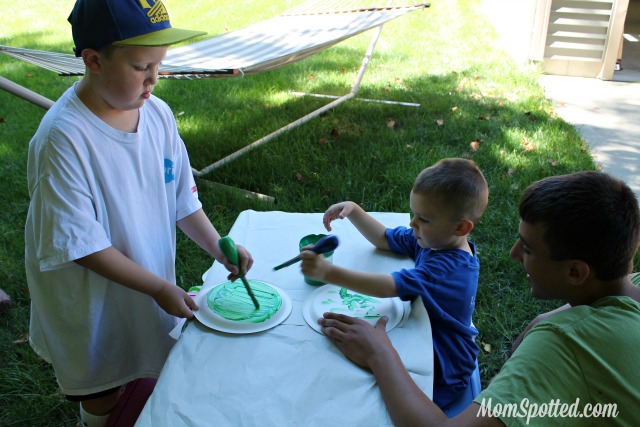 Once the plates are all green let them completely dry.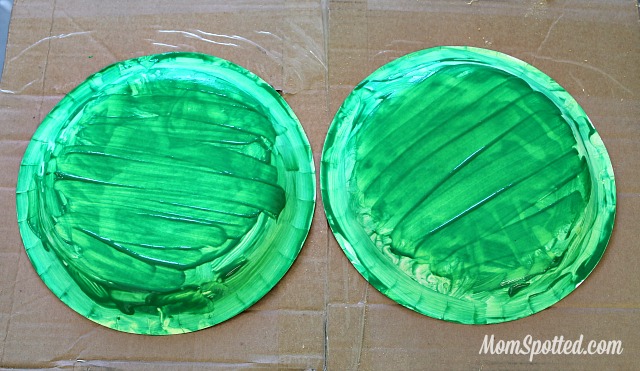 Once completely dry (we did lunch and naptime in between and they were fine) grab your little red pom poms and your glue. To make it easier for Sawyer I poured some of the glue into an open container.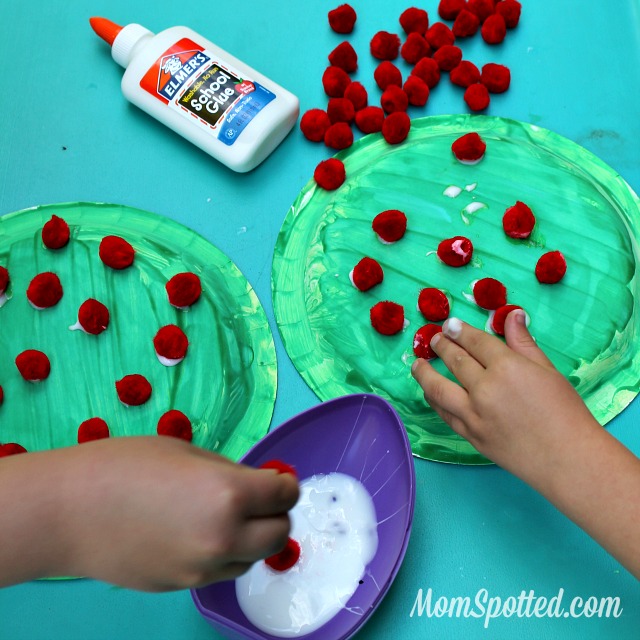 Just dip each pom pom into the glue and then press onto the plate in the place they want them placed.
Once your pom poms are done place aside to dry. Take your small strips of tissue paper and crumple in your hands. Then dip into the glue and place on your cardboard stick. Continue until the cardboard piece is full. Leave a small one inch portion at one end plain.
When you're all done take a stapler and staple the cardboard stump to the plate. I stapled it quite a few times because I knew I'd be handing it back to Sawyer. If it's just going on a fridge or wall you don't need as many.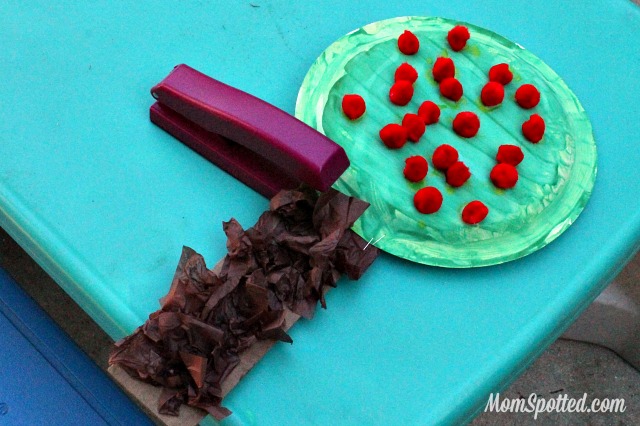 Once completely dried you can let your child have it. Sawyer was really interested in touching all the different textures.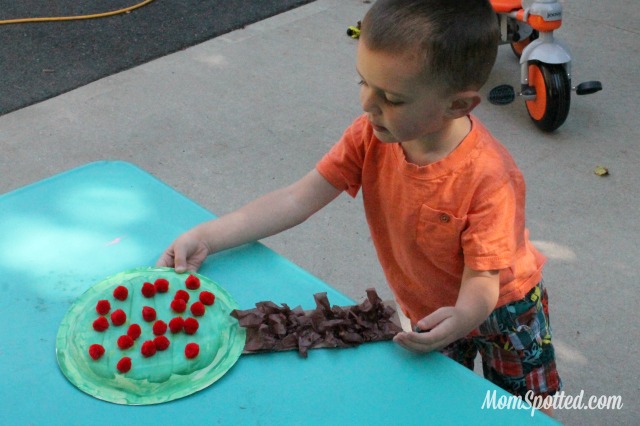 His favorite part though was practicing his counting with all the apple pom poms! Didn't it turn out cute?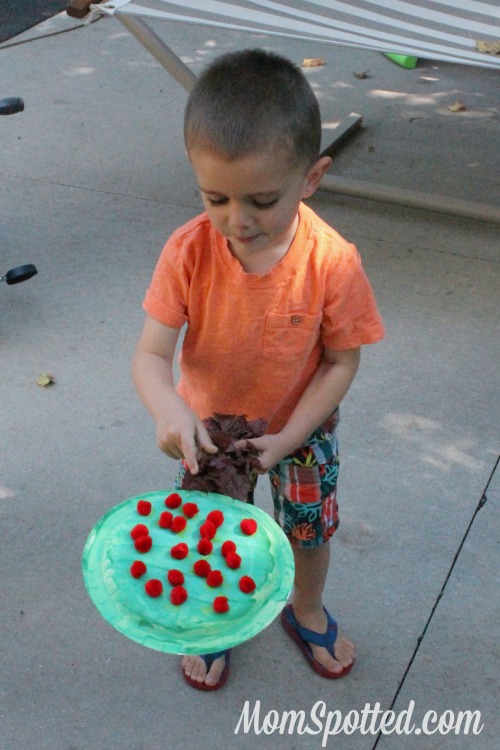 Both my older boys are back off at school and it's just me and Sawyer now. He is too young to apply for our local preschool and I really want to make sure that he still holds a schedule and has lots of hands on fun opportunities being home with me. I'm excited to announce that I've teamed up with Elizabeth over a Being MVP for a fun new series! We will be sharing craft posts once a week here from now on!
Follow Jennifer MomSpotted's board Fun Crafts With Mom on Pinterest.
For more fun craft ideas make sure to follow our Fun Crafts with Mom Pinterest Board! You can also check out all my other great Paper Plate Crafts here.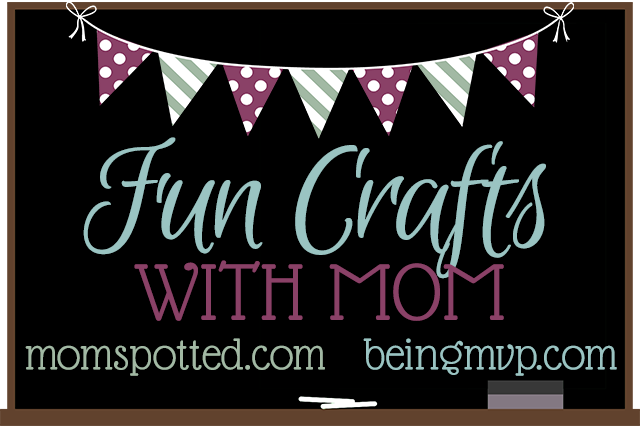 Every Monday we want you to come and link up your latest craft you made with your kids and share here! Now head on over and check out Being MVP's awesome Rainbow Paper Lanterns.