We are on a playdough kick around here, can you tell? That's because it is SO easy to make. It's a no cook playdough too! I've never really been one to let the kids play with playdough inside, and it's has been more of an outdoor play thing but not anymore. This playdough is so soft and easy to manipulate and takes just minutes to make. It doesn't get easier. I make a bulk batch and then the rest of the month we play around and color and change it. We just make our second batch and had fun making some festive Leprechaun Gold Play Dough we shared last week.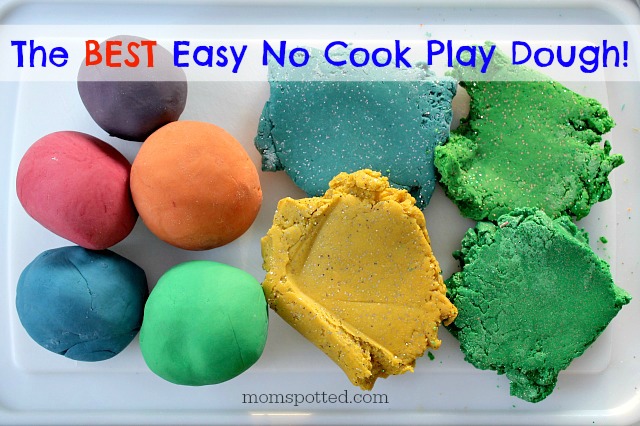 I've been asked to share my base formula, and this is it. You're NEVER going to buy playdough ever again. Not only is this playdough cheaper, but it's easier, and you know exactly what is in it. It's completely edible should little fingers try, but it won't taste good, so I wouldn't recommend it. I do use Cream of Tarter to make it and found the cheapest way is to order it in bulk on Amazon. FAR more bank for your buck and you'll be able to make a lot more than one batch at a time. If you buy it in the supermarket McCormick's should run you about $5 for this amount.
NO COOK PLAYDOUGH INGREDIENTS:
4 Cups of Flour
1 Cup of Salt
1/4 Cup of Olive Oil
1/4 Cup of Cream of Tartar
3 Cups Boiling Water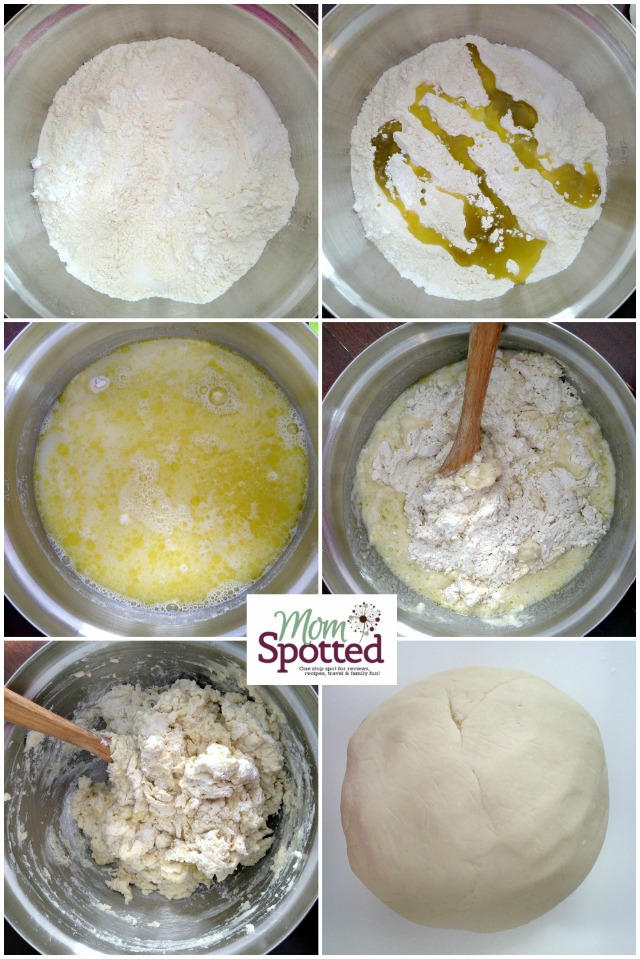 Combine flour, salt, cream of tarter & oil in a bowl. Then add in boiling water and stir. I start with a spoon, but I quickly change over to using my hands to knead it all together. It will come together in just a matter of minutes.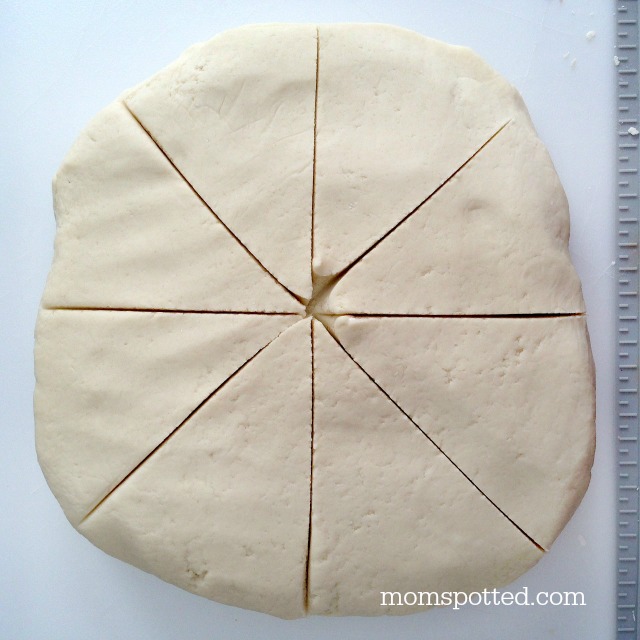 Then I flatten out my ball as evenly as possible and cut it with a butter knife. Now you have eight different play dough portions. You can also make them bigger and just make them into four pieces. Just roll the playdough into a ball at this point and put in airtight container or bag.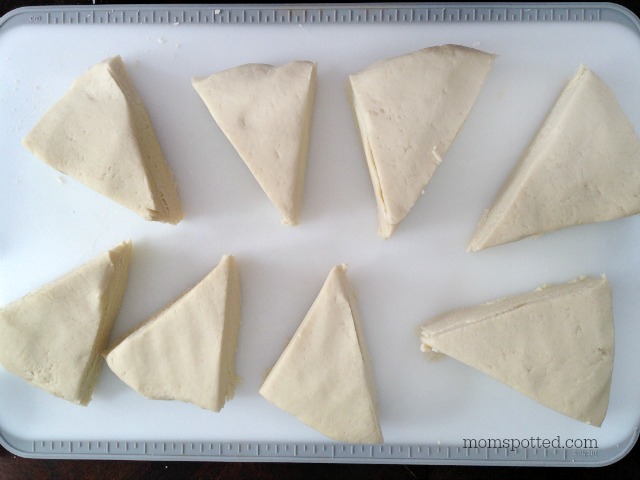 Or you can add in food coloring or Wilton icing dyes. Both are great, but I like the icing dyes because you have so much more options color wise. You can also add in glitter both fine and chunky, but I like the chunky glitters best.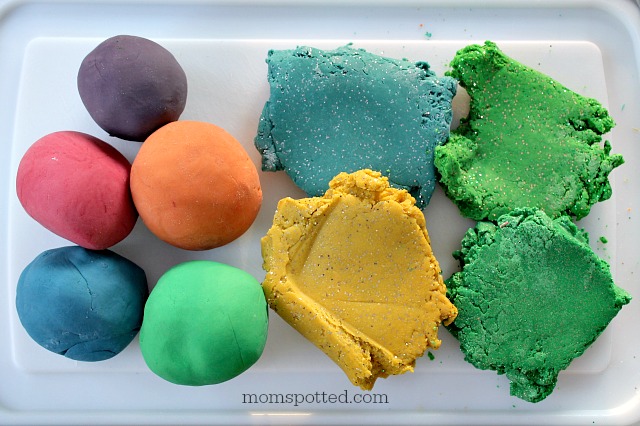 In the summer we pull out all the crazy PlayDoh sets, and my kids have a blast, but inside we keep it simple with some regular favorites: PlayDoh Scissors, Kids Rolling Pin, Mickey Cookie Cutters, and some of his sensory kit items like pirate coins and gems and a butter knife.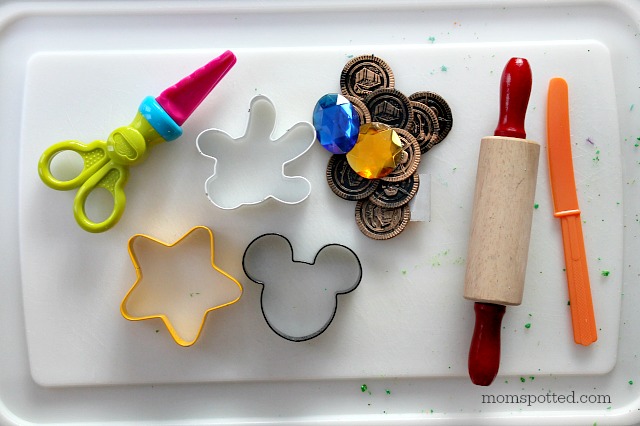 I can't tell you how many hours of play this play dough has provided. Sawyer just loves it, and I love that I can have fun playing with him or he can play creatively on his own while I'm working on something else.

When its plain play dough I just store it all in the same bag together but once it's colored or glittered it goes into its own bag. I then place all the bags into one bag. Some of this no cook playdough is older than a month and is still good as the day we made it.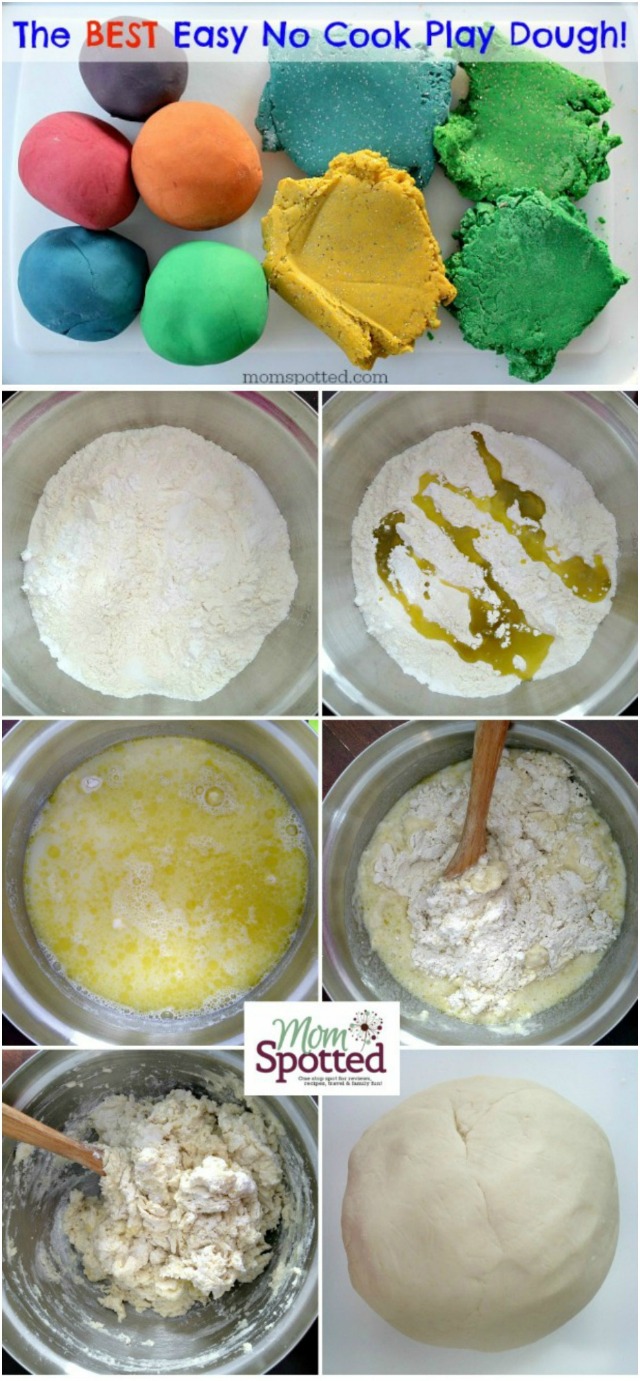 Have you ever made your no cook playdough?
For more fun craft ideas make sure to follow our Fun Crafts with Mom Pinterest Board!