I can't believe it is Halloween in a few days! Hayden has been talking about it for weeks, and I have been planning our costumes for a long time now. There are a few things I have to finish, but it should be pretty fun! I am excited to see how it all turns out.  I like to cycle out books for my kids and read ones that go with the current season or holiday. Halloween probably has some of my favorite books ever!
Since it is Halloween week a lot of them are on sale right now on through our affiliate Amazon! Amazon is amazing because they have free 2 day shipping so you can have books to read on Halloween night. We always read a few while everyone is getting ready to go trick or treating. Or you can get a few books now and save them for next year. I always like to grow our library. Here are some of our favorite books to add to your Halloween book collection…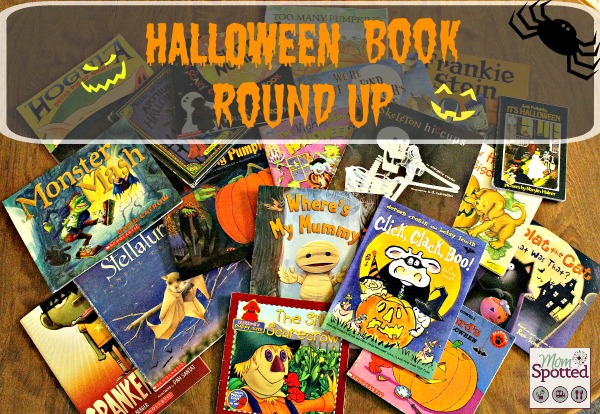 Big Pumpkin
: There is also a CD you can get for this book. Both of my kids are love it and giggle the entire book. A witch has grown the biggest pumpkin ever, and but it is so big she can't get it off the vine! She has to get it off or there won't be time for pumpkin pie before Halloween! Lots of Halloween friends come to help her and it is a fun surprise at the end how they finally get it off.
Room on the Broom
 : We got to add this book to our collection last year and the full review of it is HERE. Both Hayden and Halli LOVE this book. They love the funny animals. They love the dragon. They love how all the friends help the witch. It is such a fabulous book!
The Legend of Spookley the Square Pumpkin
: This book also comes with a CD. Hayden has been singing the song of Spookley the Square pumpkin all month long. It is such a darling story about the importance of everyone being different and that everyone is special.
Crankenstein
: Crankenstein is a new book we added to our collection this year! I feel like I have some Crankenstein's that live at my house sometimes and the pictures are so fun!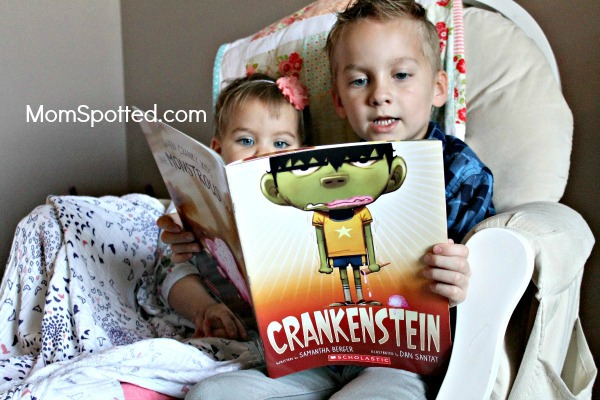 Splat the Cat: What Was That?
: Do your kids love Splat the Cat like mine do? This is such a fun lift the flap book with all the silliness of Splat and his pals.
The Boo-Hoo Witch (A Giant First-Start Reader)
: This book use to be mine when I was a little girl! I remember being so proud because I could read it myself. Now Hayden is learning to read and he can read it!
It's Halloween
: Another old book I read as a kid is this one by Jack Prelutsky. Does anyone else remember reading this as a kid? I always remember it being the most wanted book in the school library around Halloween time. I loved reading all of his little poems and stories as a kid! It is so fun to read them to my kids now.
Click, Clack, Boo!: A Tricky Treat
: My kids also adore all the animals on Farmer Brown's farm. That duck is always so funny and it is fun seeing how duck tries to get Framer Brown into the spirit of Halloween.
Hogula: Dread Pig of Night (Henry Holt Young Readers)
: Hogula is a vampire pig. He roams the city snorting the necks of people who are up past their bedtimes and puts them into a deep sleep. But poor Hogula is lonely and really needs a friend.
Monster Mash
: This book is just like the song but with pictures! The pictures are ridiculously amazing and full of detail. This is one of Hayden's most favorite books, and we always have to listen to the music after we read it.
Night-Time Numbers: A Scary Counting Book
: Night-Time Numbers is a simple book that teaches counting with fun Halloween objects. It is repetitive and rhymes. Halli really loves this one.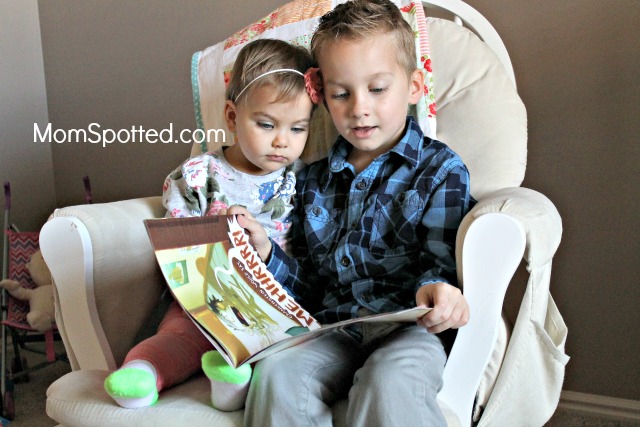 Arthur's Halloween: An Arthur Adventure
: Hayden loves Arthur and he loves this book. Arthur learns that Halloween isn't all that scary and sometimes it is fun to pretend and be spooky!
We're Off to Find the Witch's House
: This one is so fun to read. It also rhymes and plays on words. The children are all trying to be brave and go to the witches house without getting to spooked along the way! "Which house? The witch house!"
There Was An Old Lady Who Wasn't Afraid of Anything
: My kids love the fun noises in this book as the little old lady says she isn't afraid of anything. Halli always dances along to the sounds in the woods the little old lady hears "clomp, clomp, shake, shake, clap, clap."
Stellaluna
: We read Stellaluna all year long but it seems to get extra attention at Halloween time. It is such a sweet story about a baby bat that is adopted by a family of birds. It also has some great information about bats.
Clifford's First Halloween
: Clifford is always a favorite. My kids love dogs, honestly they are both pushing we get one! But books about Clifford will have to do for now. They sure love reading about him when he was a tiny puppy especially. They love seeing him dressed up as a tiny little ghost!
Too Many Pumpkins
: This is the sweetest story about Rebecca Estelle who has the problem of too many pumpkins! After we read this Hayden said "mom I hope I never have to eat pumpkins for breakfast, lunch, and dinner!"
Skeleton Hiccups
: Skeleton Hiccups could be Halli's favorite. She loves hiccuping right along with that silly Skeleton who desperately wants his hiccups to stop!
Happy Halloween, Biscuit!
: Sweet little Biscuit of course had to make his way into our Halloween collection. My kids sure love that sweet little puppy.
Frankie Stein
: Little Frankie Stein looks nothing like his parents Mr. and Mrs. Frankenstein. He is cute! So they try to make him look scary but nothing works. In the end he ends up finding his own way to be scary.
Where's My Mummy?
: This is also a new book added to our collection that I love love love. It is about a sweet little baby mummy who is looking for his mama mummy. The illustrations are darling and the ending is so funny and sweet.
The Night Before Halloween
: This is the perfect book to read to your kiddos the night before they go trick or treating. Monsters, witches and goblins are all getting ready for Halloween! But what happens when they meet human trick or treaters?!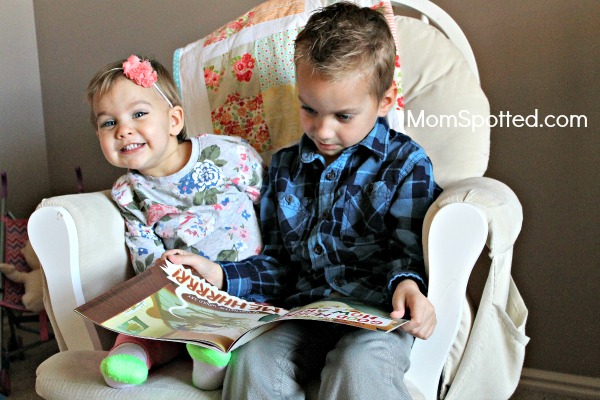 I hope these help add to your children's book libraries. I love making books apart of our holiday traditions! You can also find the Thanksgiving book round up HERE. Then you can be already for the next holiday.
I hope everyone has a happy and safe Halloween!!!