My family LOVES books.  My mom is a first grade teacher so when I was a kid we were always encouraged to read good books.  That love of books has carried over to me as the mom now, and it is so fun to find great books for my kids.  I truly believe reading often to your kids promotes good language, reading, and writing skills.  Both of my kids already love the time we spend sitting and reading books together.  I always try to switch out our books as the seasons and holidays change.  Books provide such great learning opportunities.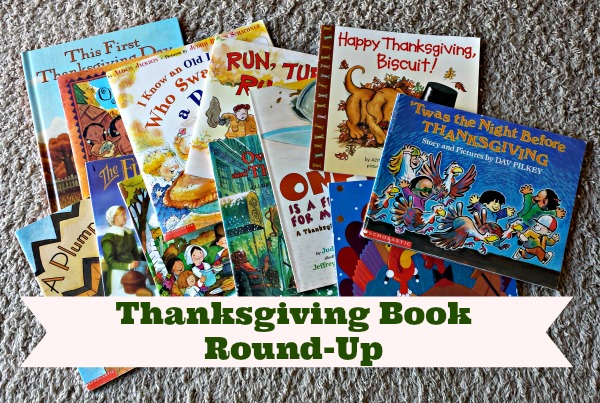 Here are a few of our favorite Thanksgiving books:
Let's Celebrate Thanksgiving
 This is a great book that answers all your questions about Thanksgiving.  Such as "When was the first Thanksgiving?" "What was the Mayflower like?" and "Why do we eat turkey and pumpkin pie on Thanksgiving?"  It has great facts, and also includes jokes (aka Hayden's favorite part.) "Why can turkeys eat only a few bites at Thanksgiving? ……Because they are so stuffed! 🙂
The First Thanksgiving
Perfect Thanksgiving book for older kiddos.  It is very historical and focuses on Plymouth Rock.
The Turkey Ball
A super fun board book about silly turkeys going to a party!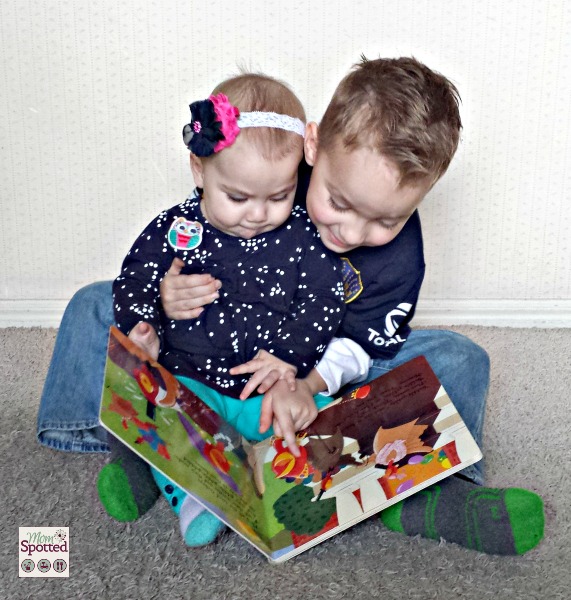 One Little, Two Little, Three Little Pilgrims
Coordinates with the song, but expands on the Thanksgiving story.
This First Thanksgiving Day: A Counting Story
Another cute counting book that is more little kiddo friendly to learn about the First Thanksgiving.
Turkey Trouble
This turkey knows he is in trouble the closer Thanksgiving gets and hilariously tries to disguise himself.
'Twas the Night Before Thanksgiving
 Children on a field trip try to save the turkeys on the farm.  It rhymes, and the pictures are darling. We laugh every time we read it.
One is a Feast for Mouse: A Thanksgiving Tale
A sweet story about a mouse who has eyes bigger than his stomach, but in the end he remembers to be grateful and give thanks.
A Plump And Perky Turkey
 The people in Squawk Valley have no turkey for their Thanksgiving dinner and come up with a plan to lure a turkey.
Happy Thanksgiving, Biscuit!
 My kids love ALL the Biscuit books.  They love pulling back the flaps in this book to see how Biscuit gets ready for Thanksgiving.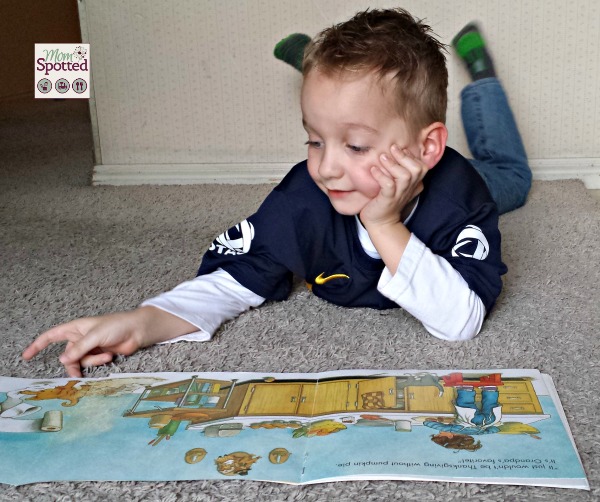 Over the River and Through the Wood
 I love the fun artwork in this.  It goes with the classic song of a family going to Grandma's house for Thanksgiving.
Run, Turkey, Run!
 Funny book about a turkey hiding from the farmer so he doesn't end up on the Thanksgiving table.
I Know an Old Lady Who Swallowed a Pie
Silly story about all the delicious traditional Thanksgiving foods.  It rhymes and repeats so Hayden can help "read" it with me.
I hope y'all enjoy these books as much as we do! They are all linked to our affiliate Amazon were a lot of them are for a steal of a deal! Happy Thanksgiving!