Crocs. They got a reputation from the start for having a certain look. Some even went as far as to call them ugly. I know my hubby was never a fan of my warm fuzzy mammoth shoes but man they were so warm and comfy that I never cared what he thought. Now Crocs has so many different styles of shoes. Shoes you'd never know were crocs. They no longer have that recognizable look for all their shoes but there is one thing they all still have in common and that's comfort.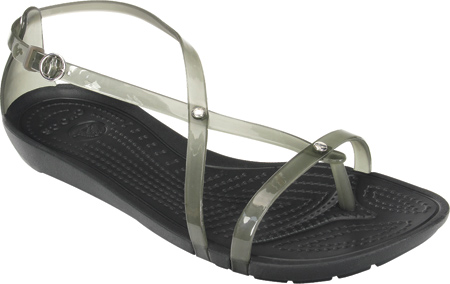 See if it comes down to looks or comfort I will pick comfort 99% of the time. Crocs is smart and knows this so they've made their shoes both. If you haven't checked out their shoes in awhile it's time you jumped over to Crocs.com and check out all their new styles. They have stylish shoes in choices from boots, heels, wedges, flats, and more! They aren't just for woman either, they have great affordable fashion for the entire family. One shoes that caught my eye instantly were these Women's A-Leigh Linen Wedges available in multiple colors. I have them in the green and think they are great. The clasp on the ankle might take you a moment but it slides, not clips in. It really helps for a much faster on and off which is great when your kids are faster than you.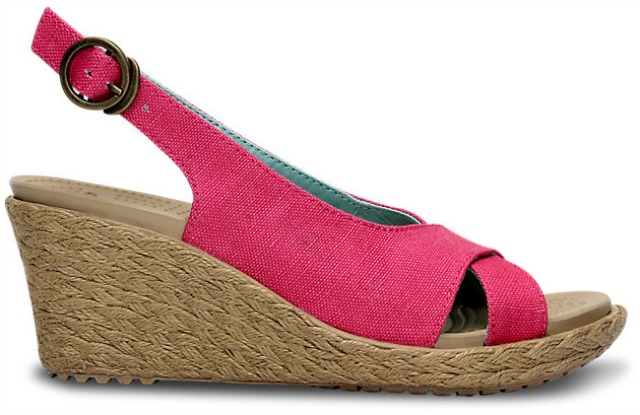 My all time favorite shoes of 2013 are these Really Sexi Sandals. When I first got them I wasn't sure how much support they'd give or how long they'd hold up. They are a very light weight shoe with not much to them. They fit perfectly true to size (as do all Crocs) and have been on my feet daily for about 8 weeks straight. The photo below is actually after a month of owning them and daily wear and as you can see they look as good as the day I purchased them.
The Crocs Really Sexi Sandal is the sleekest and slimmest sandals crafted by Crocs. This women's sandal features a thong style sandal with an adjustable light translucent TPU ankle straps. Crafted with Croslitematerial footbed this sandal is ultra light! The Crocs Really Sexi Sandal is ready to hit the beach or the stroll through the mall!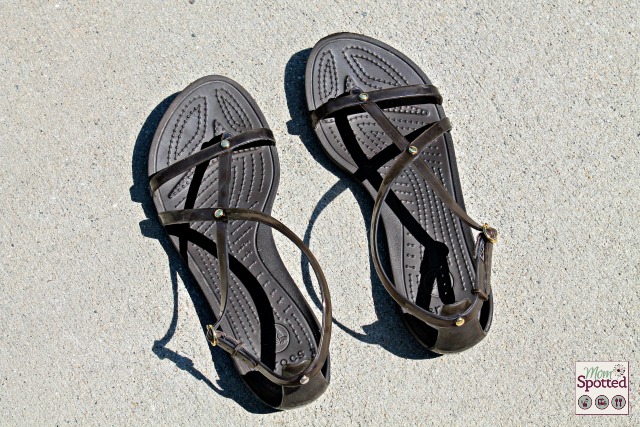 These sandals have gone on every vacation, day outing, beach visit, you name it. They've gone through sand, water, trails. Basically these shoes have been my go to shoes and haven't skipped a beat. I love that I can actually pull the strap and slip them on without having to pull and hook each time and the strap hasn't shown any stretching or loosening. I am definitely planning on buying the black ones on my trip up to the outlets next month and wish I had done it sooner.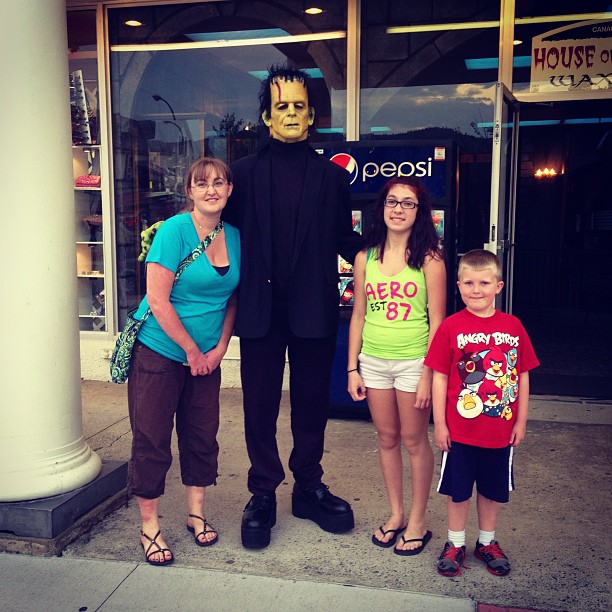 I have about 20 pairs of Crocs in my closet and I haven't been disappointed by a pair yet. I'm loving all their latest looks and styles and have my eye on their new Women's A-leigh Leather Boots! I think these would look great with a great winter skirt! Don't you?
What's your favorite pair of Crocs?