I love comfy shoes. Something that looks cute is usually a bonus because I can't find slip on fast and comfort and cute in a shoe. Something always has to give and more then I'd like to admit I will take comfy and easy over cute. What if I told you that you could have all three? Meet Brian James Footwear.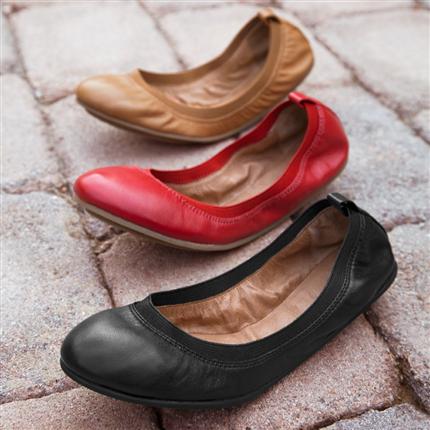 Brian James™ was created by Angela Edgeworth, founder of the award-wining children's shoe brand pediped® Footwear. Sold in over 2000 retail locations in over 50 countries around the world, pediped® is beloved by parents and kids alike. After countless requests to bring the comfort of pediped® to ladies' shoes, Angela decided to create Brian James™. She named the company after her husband, who—besides her two children—is the love of her life. Brian James™ embraces the core features and beliefs of pediped®: comfort, quality and style.
Pedipeds are shoes I trust my kids feet in and they've proven to me that they are durable and comfortable so when I heard they came out with a new brand and line that made women's shoes I was all over it. When I saw the ballet flats I knew I wanted to try them. I quickly emailed another blogger and asked if she liked the shoes and she raved they were the best shoes ever so I had to try it for myself. These cute flats come in nude, red, and black. I picked the black because I thought it would be great for whatever I was wearing and for any occasion.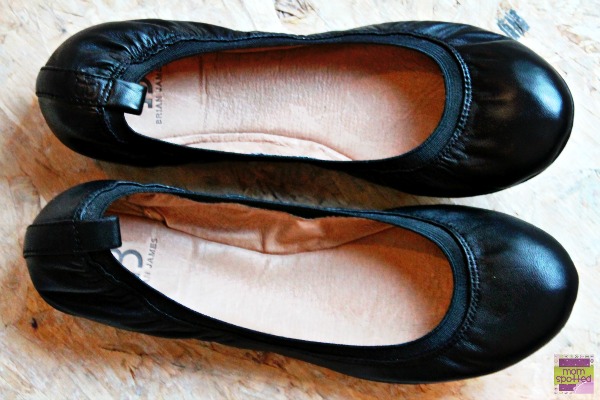 Chic and timeless, the Angie ballet flat will transition perfectly from spring into summer and fall. Angie's cushioned memory foam insole, flexible sole and soft leather create an ultimate ballet that is stylish and comfortable. Available in noir, rouge and cognac.
I slipped them on the same day they came in. I was only planning on trying them on to make sure they fit and they ended up never coming off so please don't mind they slight dirt and wear on the bottom photo. Normally, I take all my photos first but when I say these are extremely comfortable I mean it. I've tried other flats and I've never been able to wear them as I'd rather be barefoot but these keep the look and the comfort. Plus, I can slip them on in two seconds with a toddler in my arms which is really key for me.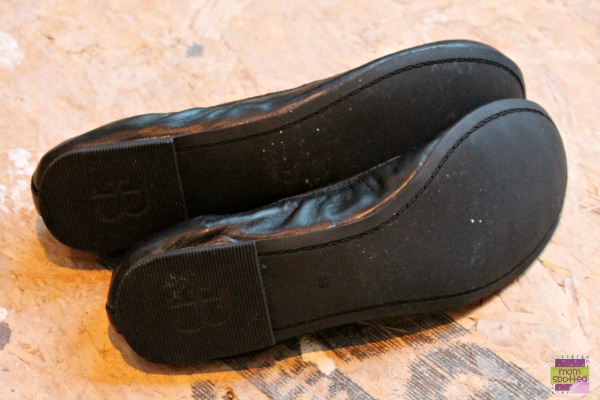 They fit great and look great with anything from shorts, capri's, pants, anything. They are officially my new go to shoes! I really want to get the other two colors now too! How adorable would the red ones look peeking out of pants?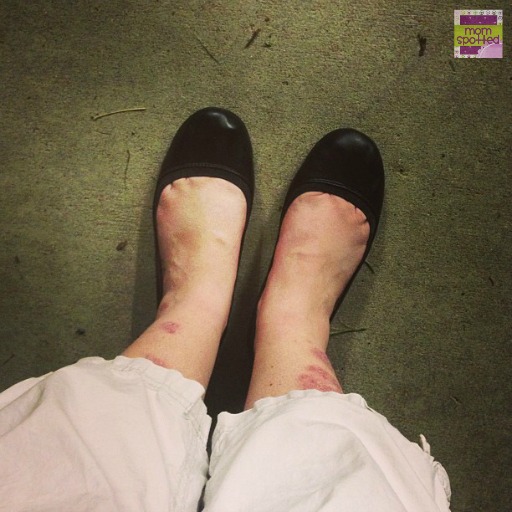 Right now one (1) Mom Spotted reader has the opportunity to win a pair of Angie Ballet Flats from Brian James in their choice of color! To enter use the Rafflecopter form below.
Be sure to head over to Must Have Mom and enter her Brian James Footwear giveaway too!
Contest ends 7.15.13 at 11:59pm. For Official Giveaway Rules click here.