As you already know my favorite thing to bring to snack for Gavin's class is cupcakes. Finding new ways to decorate them and showcase each holiday is always a favorite part of the process for me. You'll never see me turn down a chance to make the perfect cupcake.
First of course you need to start with cupcakes. In the spirit of Valentine's Day I made strawberry cupcakes.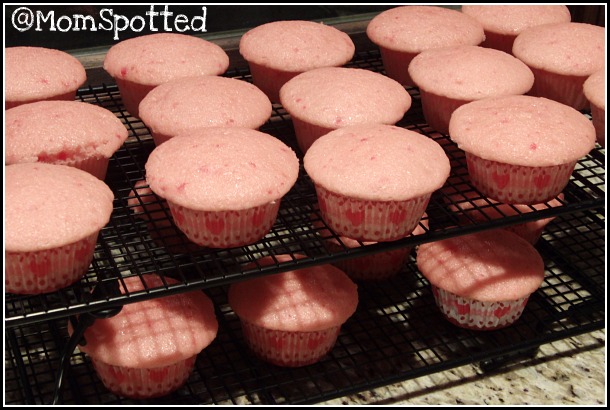 I used Wilton's Valentine Baking Cups. I found these at Walmart in a pack of 75. They have tons of different kinds but these didn't come with toppers (many do!) so I liked these.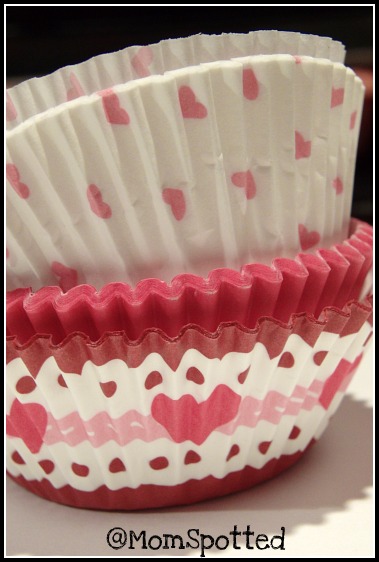 Now I wanted to use Wilton's newest candypick mold. I used the Halloween version in the past and it was a huge hit! When I saw the Heart CandyPick Mold I knew it would be a hit in Gavin's class. Since these had more of a pattern to them I used two different colors. I find the candy bags are easiest for me to use, especially when using molds.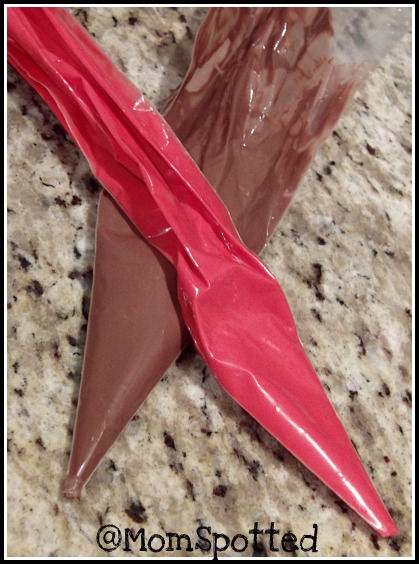 If you want to use more then one color at once first use the top choice, and then set in the fridge to harden then pull it back out and start again with the second color.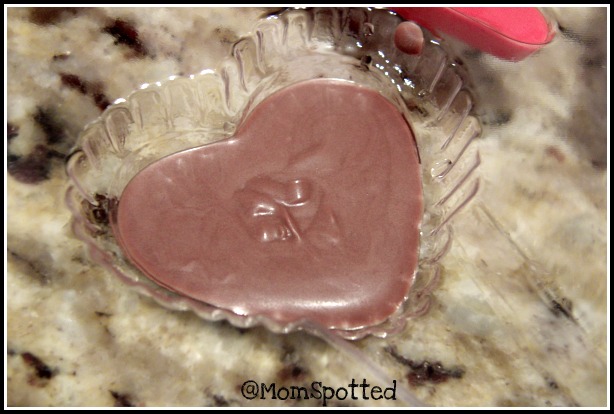 Now add your final color. Most often when you pour it in the mold it looks like this. Don't worry just tap it lightly on the counter and it will smooth out. Normally I'm not so messy getting the chocolate in the molds but transferring the bag of melted chocolate and the camera from hand to hand made me drip all over the place. When you pull it out of the fridge you can snap those pieces of easily.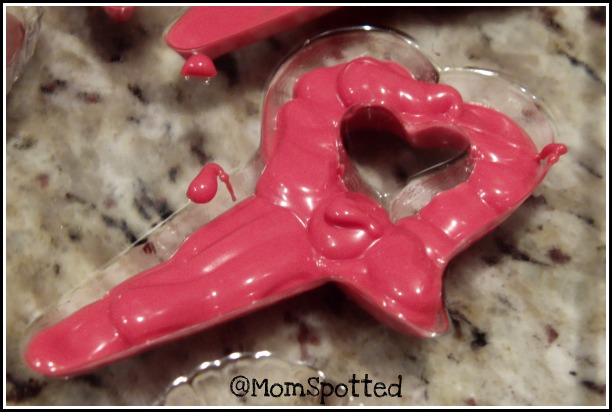 See how smooth it is after you tap it out? Now place it flat in the fridge for a few minutes.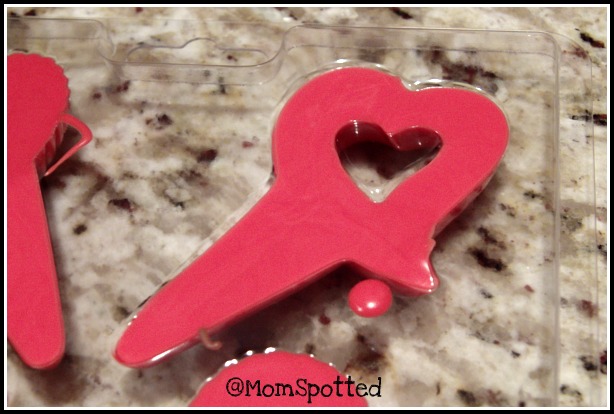 When you are done, you'll end up with some really cute chocolate cupcake picks.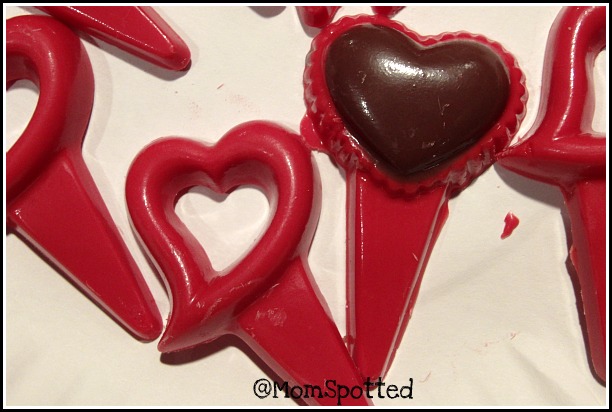 Then frost your cupcake like you normally would. Myself, I'm a fan of the one 1M Swirl.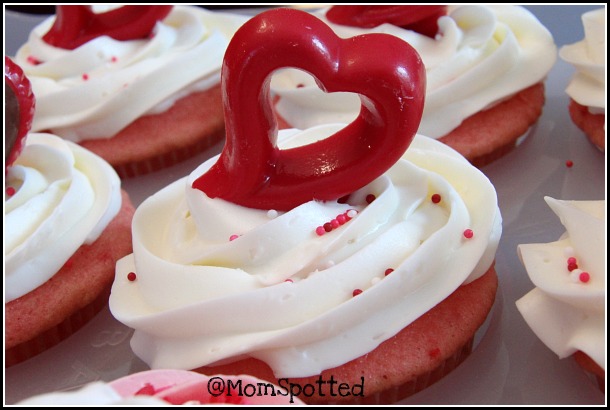 Then stick the chocolate pick right down the center of the cupcake.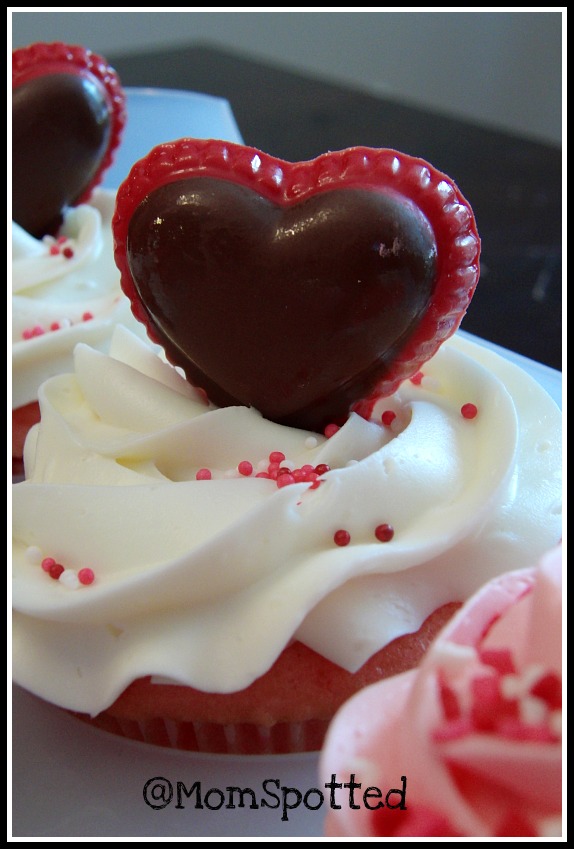 Then because I like the option of choice I wanted to give everyone an option. I did the second half of the cupcakes with strawberry frosting with the same 1M Swirl. I added their Micro Hearts Sprinkles as well. Then for the perfect final touch I added the Pre-made Royal Icing White Roses by just pressing them down in the center. These were my favorite of all the options and would be such a pretty option for a wedding shower too!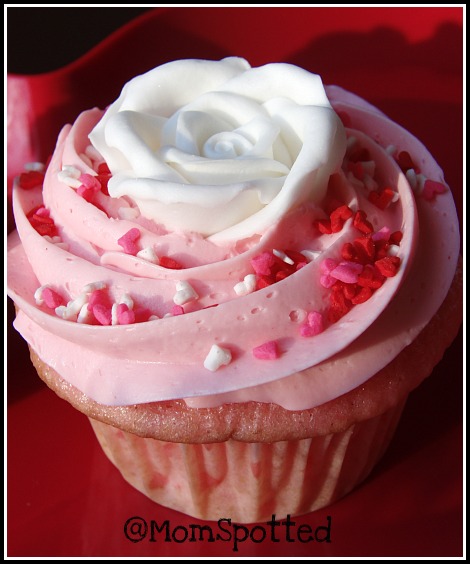 I also saw the Heart Honeycomb Picks and I couldn't resist.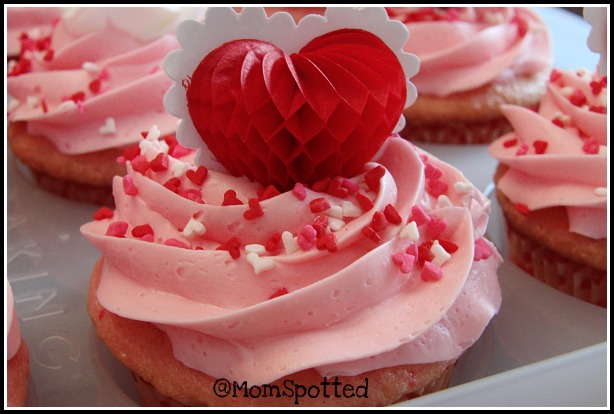 When they are done they all look so yummy!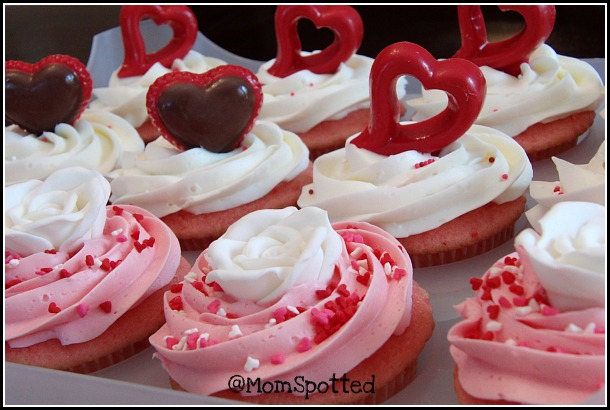 I found all of the products I used at Walmart and all were very reasonably priced. The only thing I didn't find there was the mold which Wilton supplied but you could find that at AC Moore or Michael's.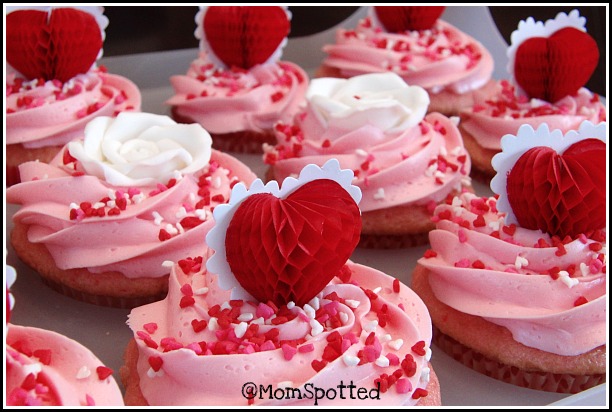 Stay tuned for more Valentine's ideas to come! If you like brownies you should definitely check out my Chocolate Candied Brownies and my Heart Shaped Fudge Brownies! Both are sure to be a hit as well!
**As a Wilton Mom Ambassador often times products are received in order for testing, all products except two were purchased by myself. Opinions on use and ideas are my own**