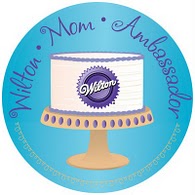 I love being a Wilton Mom. I know I say it over and over again. But it's true. I love it. I never knew just how much fun baking could be! Recently they brought out all the Pops! Fun and it made me try those yummy brownie pops at Christmastime. They got rave reviews and I really wanted to start doing more with them.
This brought me to my latest fun recipe, Heart Shaped Fudge Brownies!
Of course you'll first need to bake your brownies. I wanted mine really fudgy so I made two boxes in a 9×12 baker and took them out the moment the cake tester came out clean.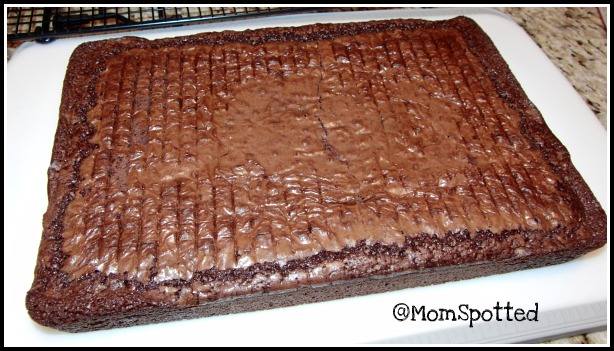 Meet the Push N Pop Brownie & Treat Cutter. This thing is so cool. I want to bake brownies everyday just to play with it. It worked great and I bet it would work just as well with cake too!
Cut a sensational heart-shaped treat with the stainless steel cutter and pop it out with the built-in plunger. 4.5 x 3 x 3 in. deep. 2308-4074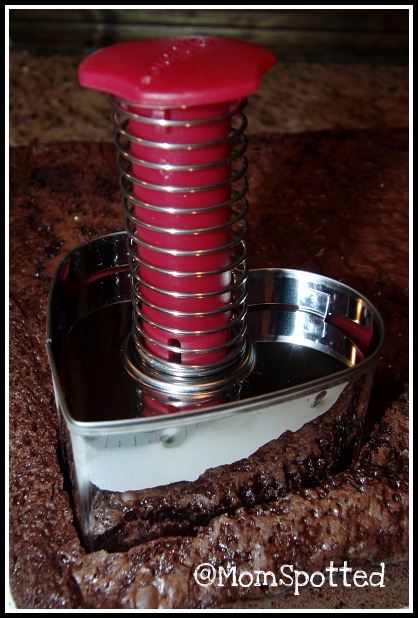 It was SO easy to use! Once it's pushed down pull it out. The brownie will be in the treat cutter still.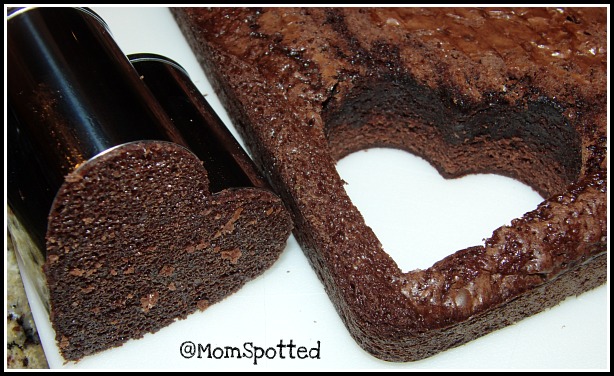 Here you can see all my brownies once they were cut. They looked so cute!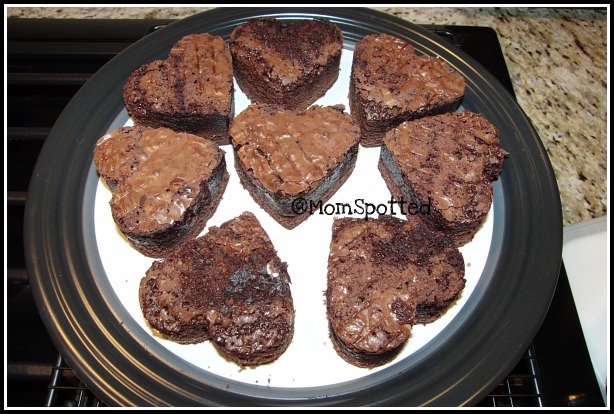 Next I took the Chocolate Fudge Icing and threw it in the microwave for 30 seconds on 50% power.
Rich fudge flavor and velvety texture makes this the perfect icing for spreading on brownies. Heat it in the microwave for an easy glaze; use with Wilton Drizzle Icing to create delicious designs. 1 lb. can.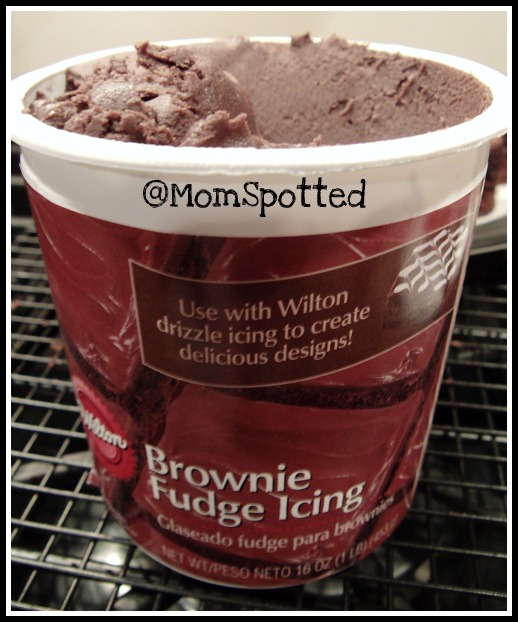 Now make sure you remove every piece of the foil that is on it. This itty bitty piece made a spark in my microwave.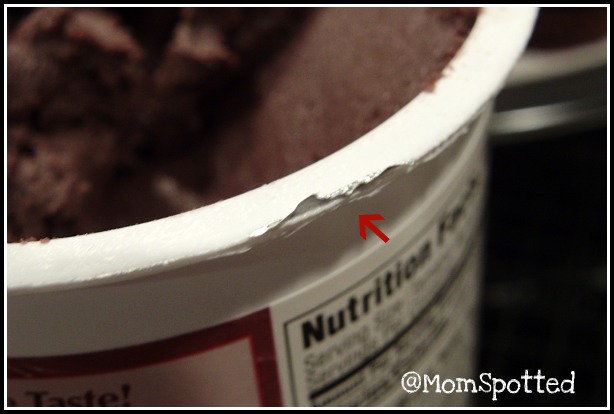 Now don't they look even better?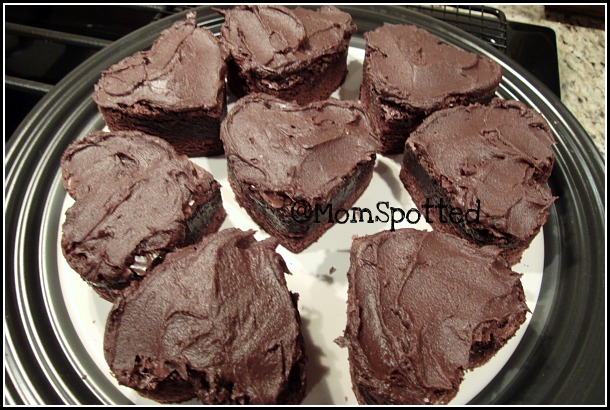 I found these sprinkles at Walmart and just couldn't resist! I knew they'd be perfect for some of my Valentine's Day recipes I have planned. You can also purchase both the Micro Hearts Sprinkles & the Valentine Nonpareils Sprinkles online too!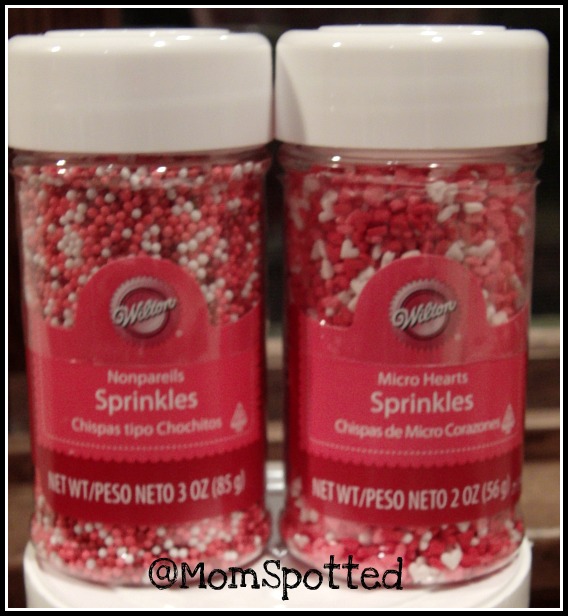 Now this icing is a bit like using frosting directly out of the can too. It dries quickly. I recommend sprinkling each one after icing or the icing will dry up too fast and they will just sit on top.
At this point half of them almost immediately disappeared. My family found them incredibly good!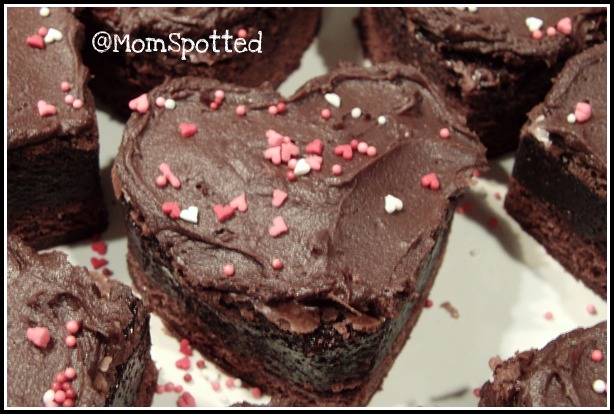 I did manage to get a few away from them to pack up for family. I took one of the Square Nesting Trays and placed two of the Tissue Squares on the bottom. I twirled them to make them more decorative.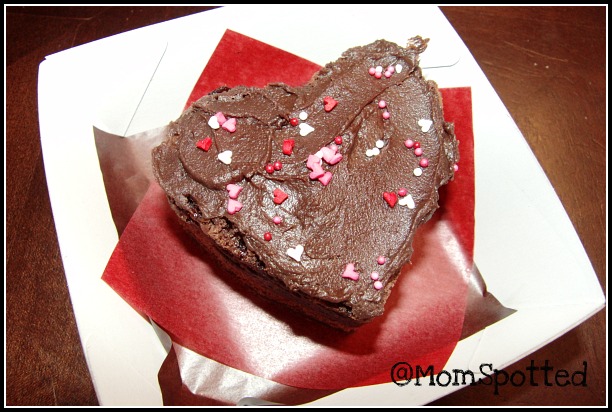 The Square Nesting Trays fit perfectly inside the Red Metallic Valentine Treat Boxes.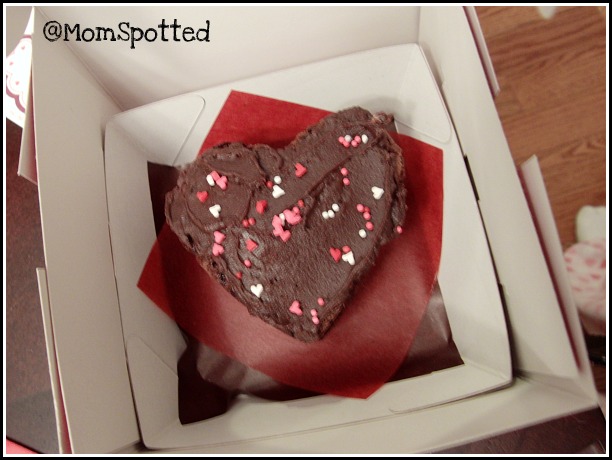 Don't they look adorable? The Red Metallic Valentine Treat Boxes were definitely the perfect touch for presenting them. My MIL thought it was darling and treated it like the best present ever.
Give your sweetheart a Valentine's Day treat with colorful window boxes that hold candies, cookies or treats.
3 BOXES 3 x 4.5 x 4.5 IN; 1 STICKER SHEET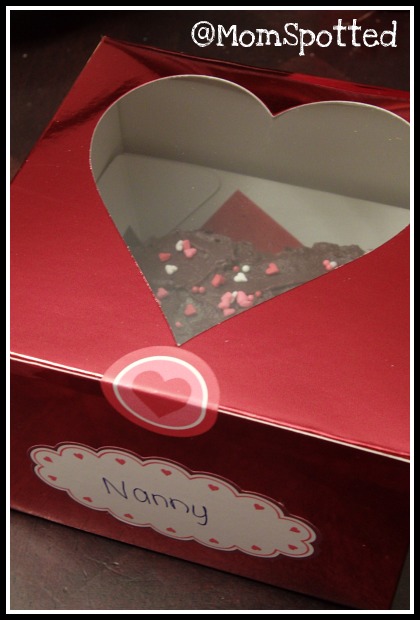 Make sure to stay tuned for more Brownie Fun! now that I have the book I can't wait to make all sorts of brownies!
**Almost all products in this post were provided by Wilton as part of being a Wilton Mom Ambassador. Opinions on use and recipe are my own**