Hi, My name is Jennifer. If you meet me in real life you can call me Jenne (pronounced Jen) as all my friends do. The only person who ever really calls me Jennifer is my mom when she's mad but I thought for the sake of blogging I'd save you all from calling me Jeanne.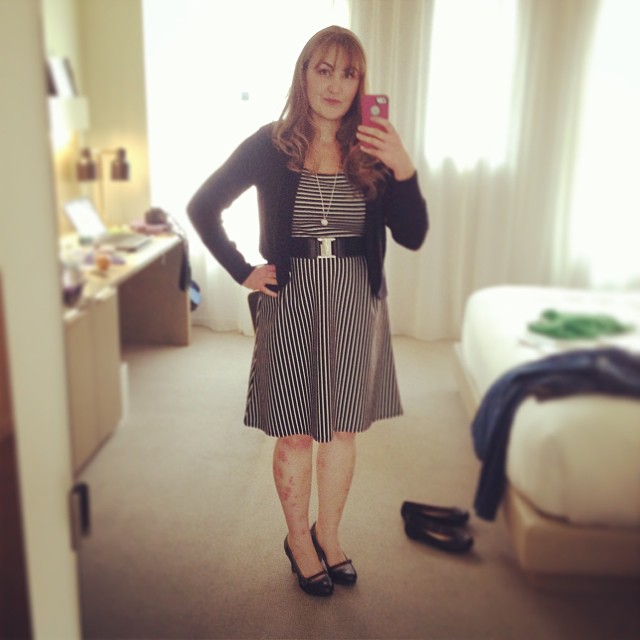 I am thirty two and currently enjoying time home watching my boys grow but worked the past five years as a birthday party coordinator which was a big change from my Emergency Room position but it offered me no nights, weekends, or holidays.
You may even already know me. I was J. Leigh Designz up until October of 2010. I made the switch over to wordpress and decided to change my name and URL at the same time. Why did I change my name? The blog originally was set up to showcase my scrapbooking projects. I also ran a shop on Etsy and used it to showcase many of my items for sale too. Once day I was pitched for a product review and found out fast just how time consuming it was and took a turn. I received many emails for HTML help and blog design work (neither of which I know) so I thought I needed something more fitting. If you know me you know I suffer from severe psoriasis and well it leaves me spotted. Hence, Mom Spotted, but it worked from a PR angle too so it stuck.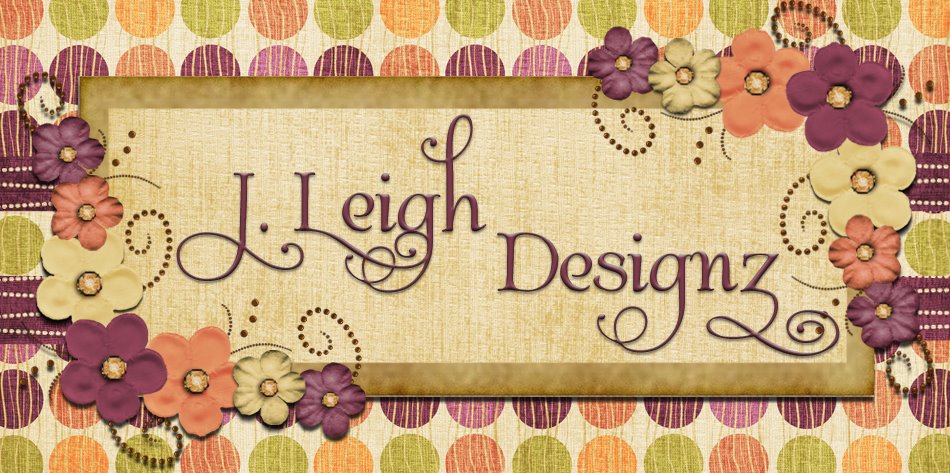 The Hubs and I have been together since my first month of freshman year, high school (1994). We've had our share of troubles through the years but came through stronger then ever and finally married in October of 2006.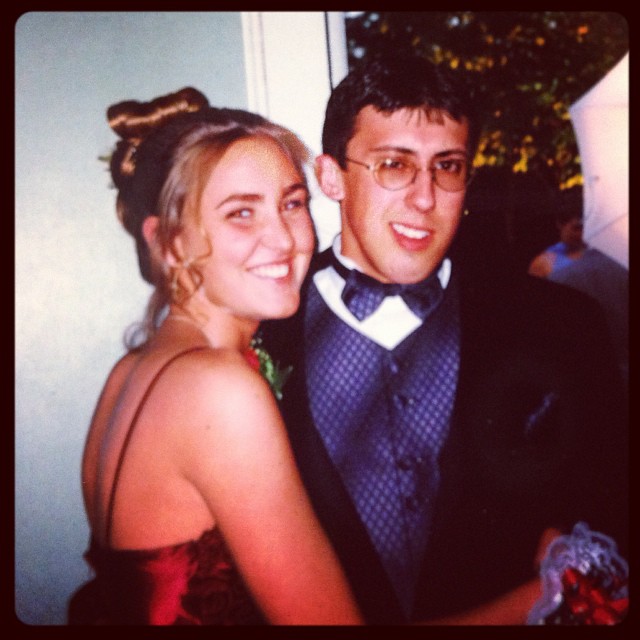 We have three boys. Johnny, Gavin, and our newest addition- Sawyer. They are all 5 years and 8 months apart in age even though they were all delightful surprises in our life. Sawyer was actually conceived after a long battle of infertility and months before his conception being told we'd never be able to conceive again. Miracles do happen!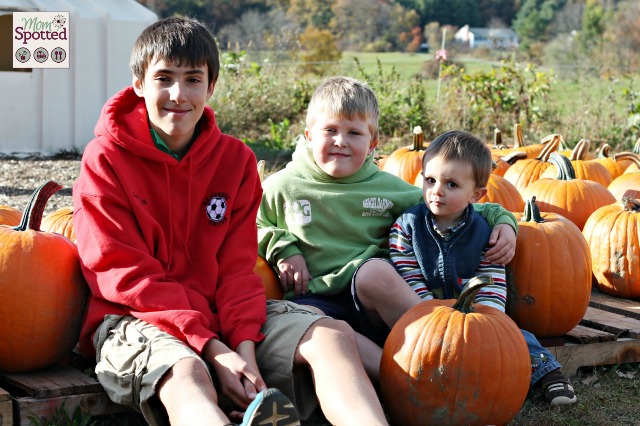 Johnny, 12, is my athletic boy. He loves sports, especially soccer. Reading for fun is something he loves to do and is a huge fan of the Harry Potter & The Wimpy Kid Series. He's in 7th grade. He has a heart of gold and is as smart as a whip. He puts together almost everything for this site as far as reviews are concerned too! He loves anything he can build and has no problem staying active and productive. Of course we are in our tween years and I'm already having my share of arguments and telling him that no, he doesn't know everything. Someday, like myself, he'll reflect until then I'm sure it will only get harder.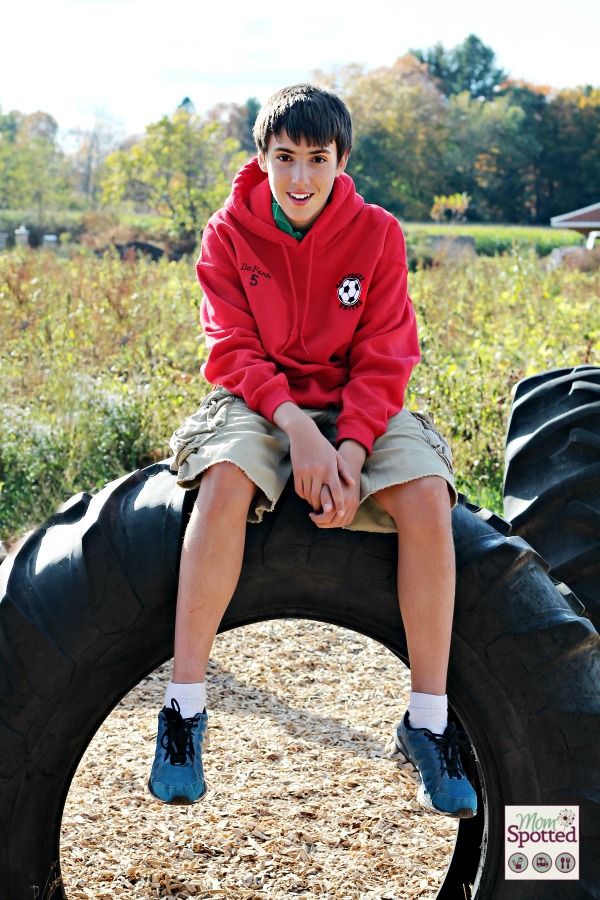 Gavin, turned 7 in July. He is super smart and has been able to do things like basic reading, spelling, and math (including multiplication!) since he was three even though he had a speech delay and didn't talk until he was two. He is super silly and is always the center of attention. He has the power to melt your heart even when he's up to no good. He loves Mario and Minecraft and nothing makes him happier then a case of side walk chalk and a long driveway.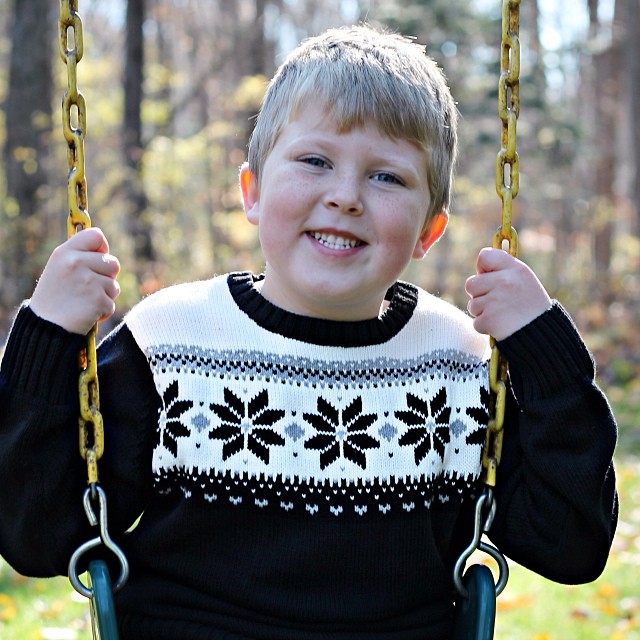 Sawyer was born on March 14 and you can read his birth story here. I was giving monthly updates on his development and love to share photos of him constantly. I post them almost daily on facebook and share them here at the end of the month in my Daily Dose Round Ups with all my favorites from the month put into one post.
He's now a year and a half old he's full of energy. He loves long runs on the bike trail, playing with megabloks, and swinging on his outdoor swing. People often say little boy clothes are boring but you'll find nothing boring here. Stick around and see how cute he is!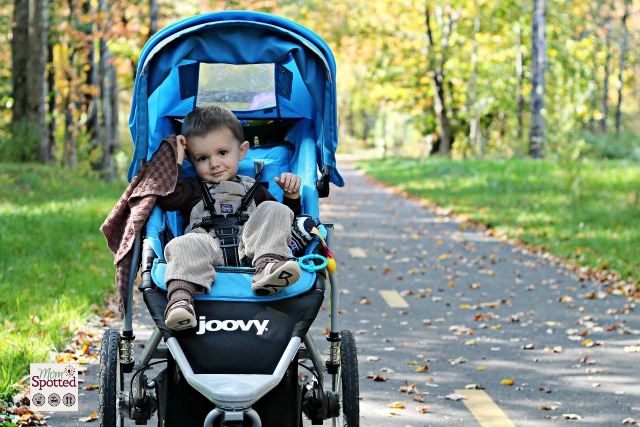 We love to travel and do it often. I've started sharing all the trips we've enjoyed and you can read them under my places to visit.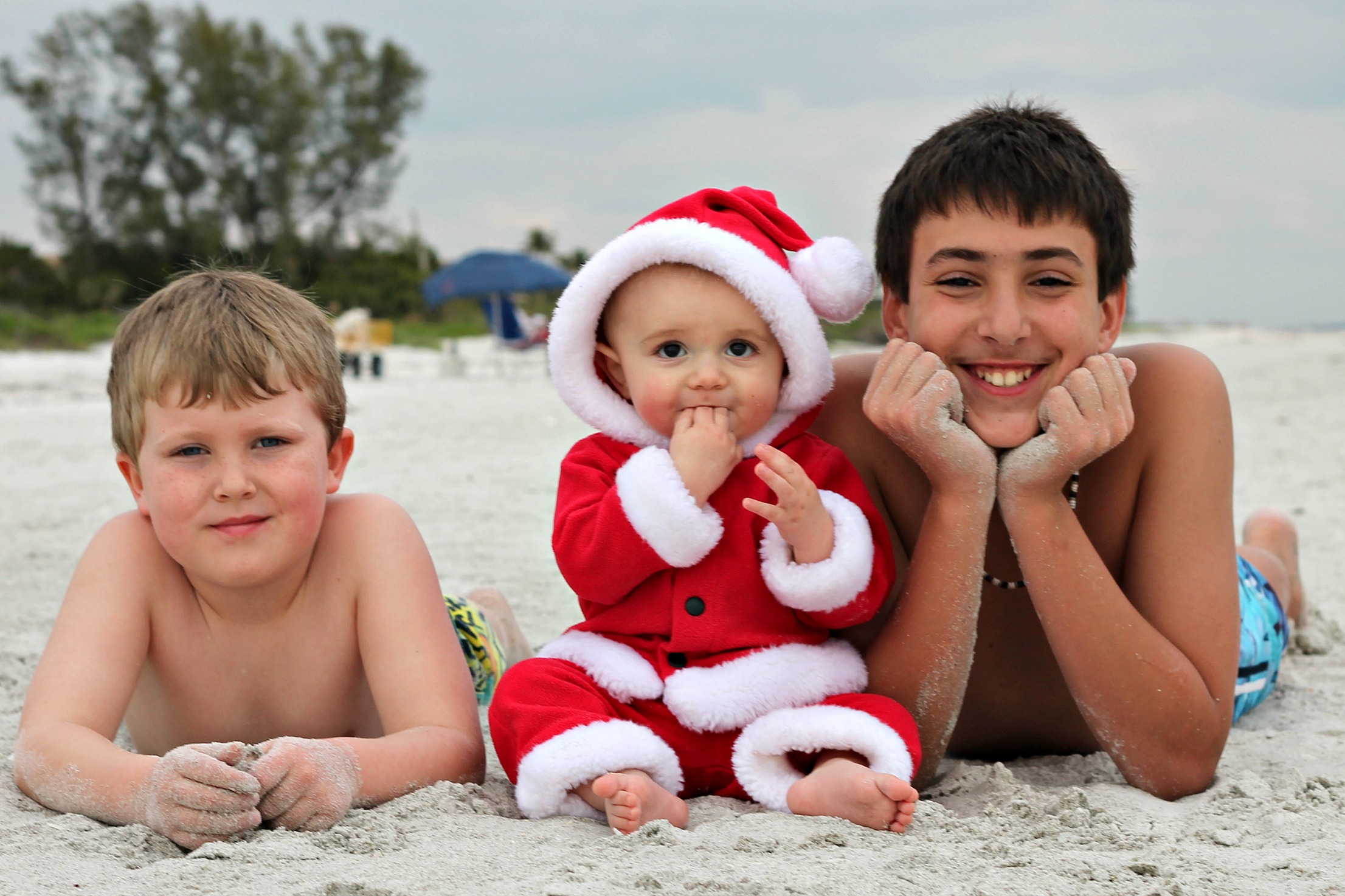 Of course most of you already know we have lots of product reviews and giveaways around here.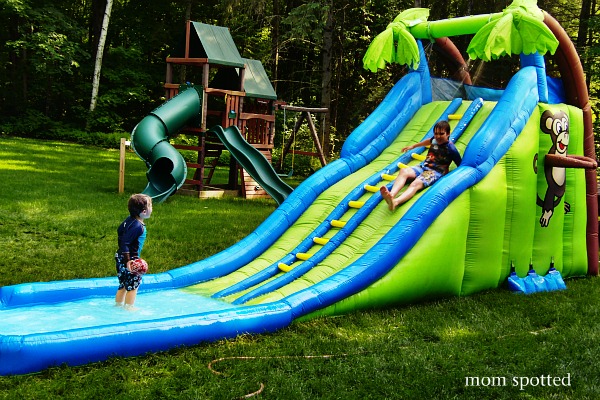 You'll see a lot of recipes shared here. I love to cook. I'm not trained, but when I have a recipe that works I always make a point to share it and give you step by step instructions. I was also recently a finalist in a cooking challenge with beano.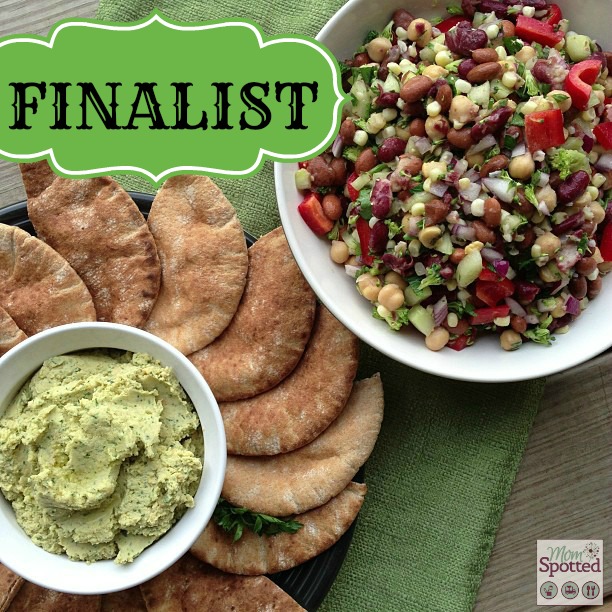 We garden. A lot. We have a vegetable garden, box garden, bucket garden, and…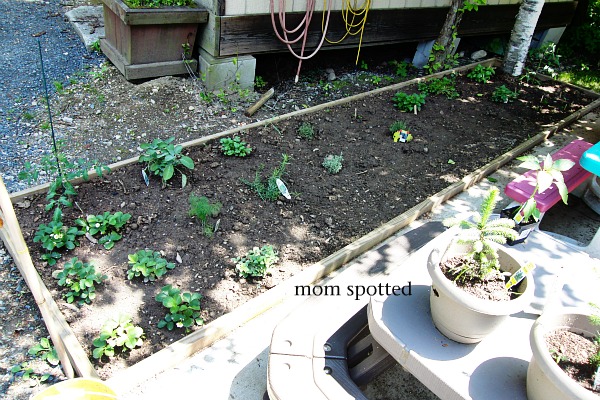 a kids garden. I don't do anything here. It's all kid powered.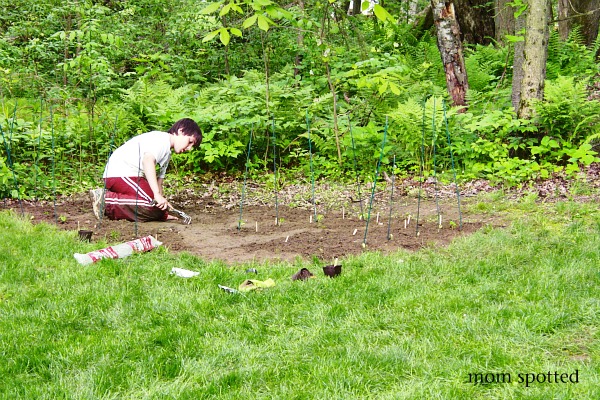 Remember how I said parties were big here? Well, last year I shared our big Halloween party and it was so much fun. I'm no skilled cake decorator but I'm trying and that's what counts, right?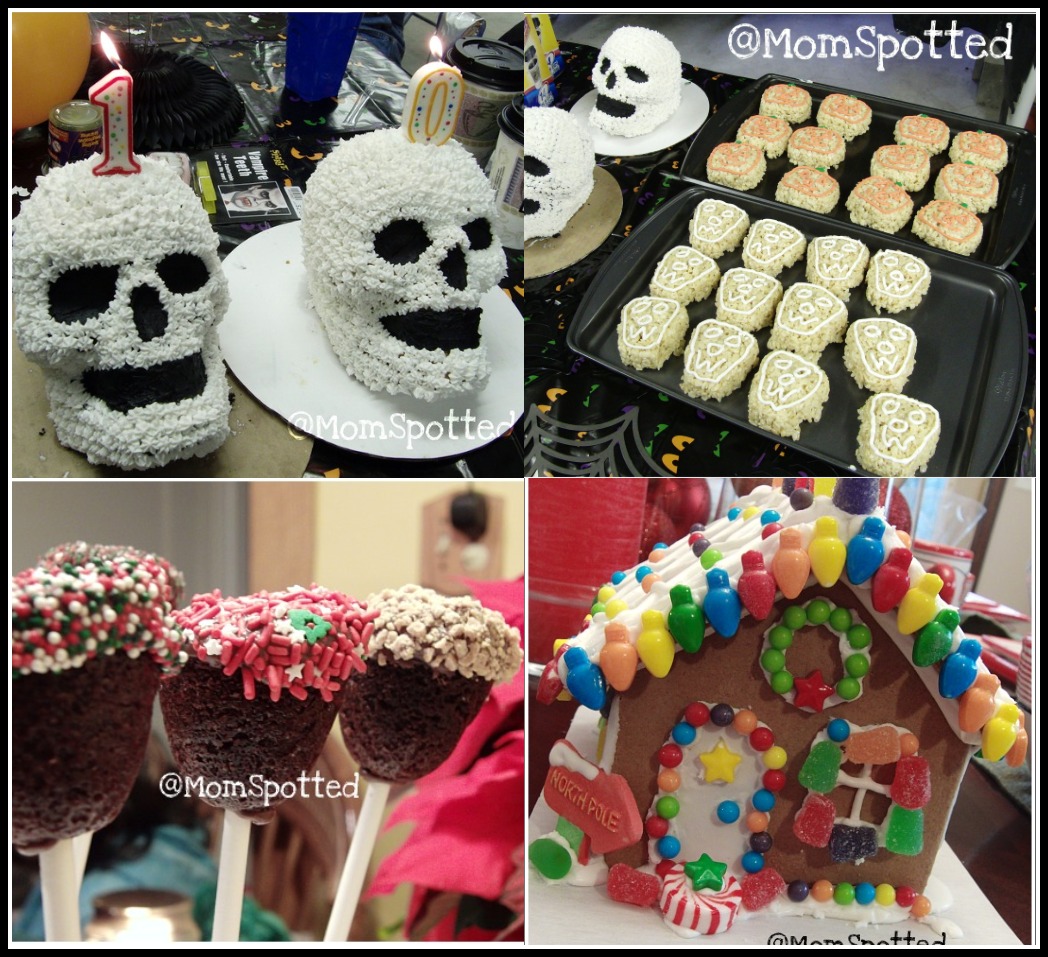 Speaking of cake decorating I'm also a Wilton Mom Ambassador which is one of my favorite relationships. Here I am the first week of June with several other Wilton Moms. I get the opportunity to see them every year and they have become great friends that I now talk to often behind the scenes on way more then just blogging.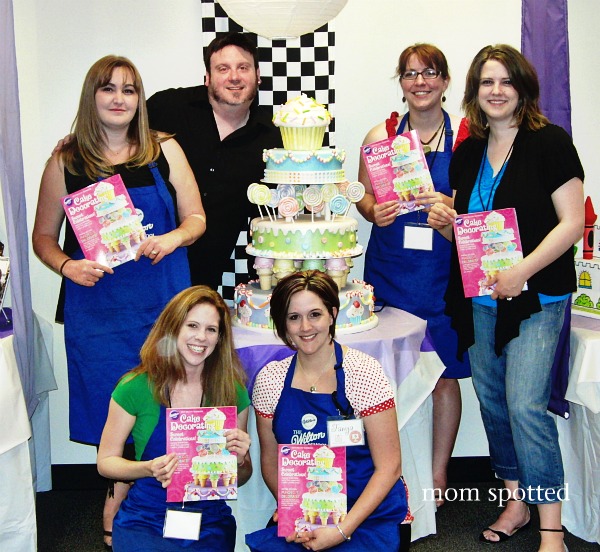 I'm also a Hoover Mom and had the opportunity to meet them all at last year's Chicago Housewares Show.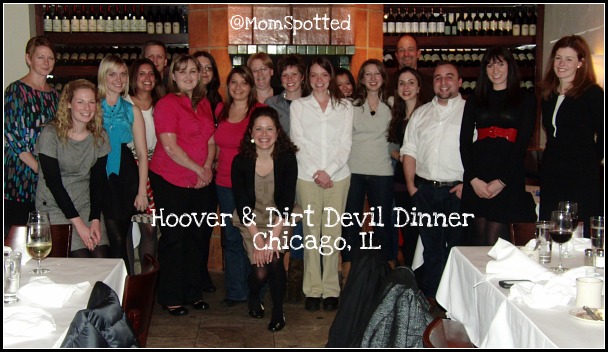 To stay in touch and see all the latest be my friend on facebook, fan Mom Spotted, and like me on Pinterest.
If you're looking about info on what camera I use you can find that info here.