I love that we live close to the bike trail. They finished it at the end of last summer and this year we are really putting it to good use! I've been learning how to run on it every night and this weekend we dusted off all the bikes and hit our Manhan Bike Trails.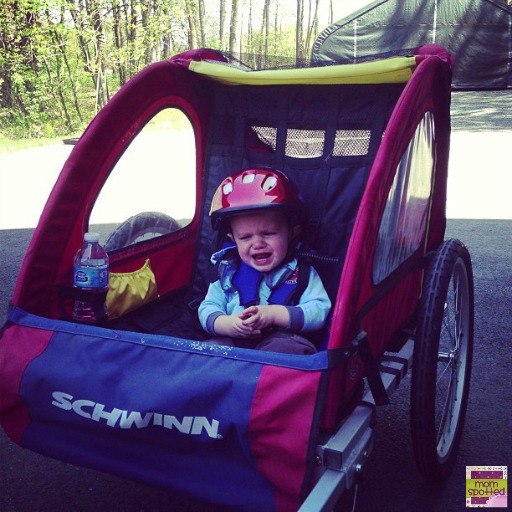 Sawyer was not thrilled with his helmet but it's a must. Isn't he the cutest little thing?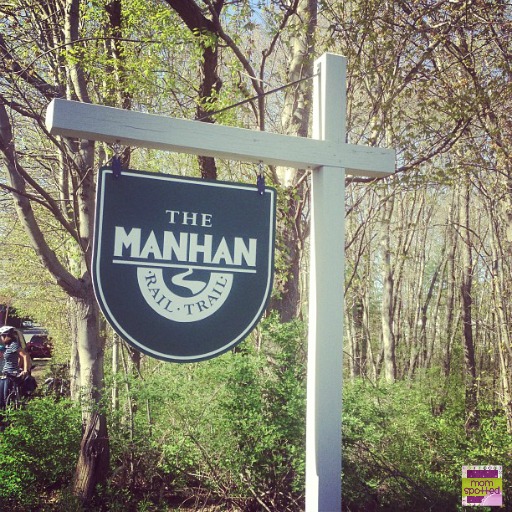 I love that all the trees are starting to grow. It's a long strip and the different views all along the way are so nice and different.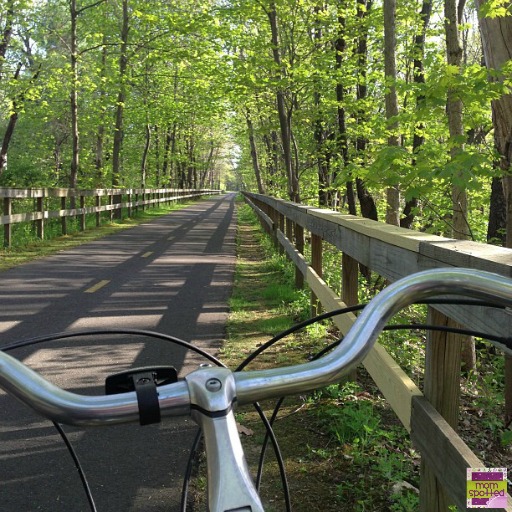 We invited Johnny's friend and hit the trail. I took off with them and went really far.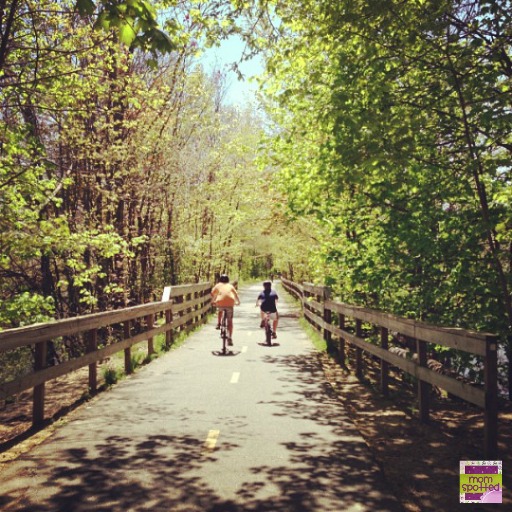 We start out with a far off view of the mountain.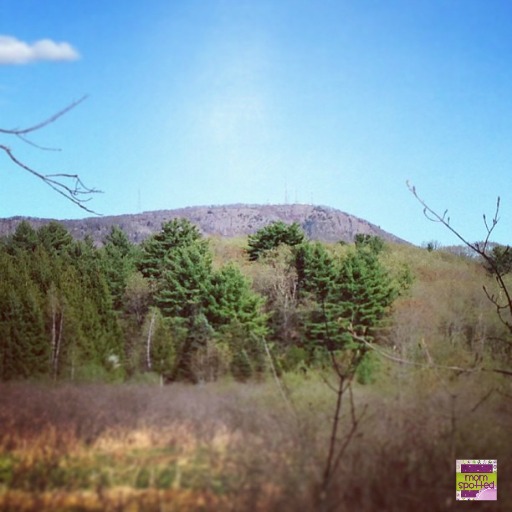 And we went as far as being able to see the Connecticut River down by the Oxbow. I wanted to g farther but Johnny's friend had to be back home.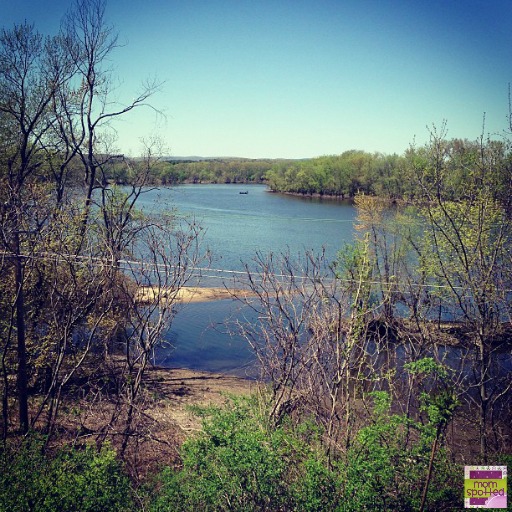 We found Daddy, Gavin, & Sawyer down by Sawyer Field. Nice name, huh?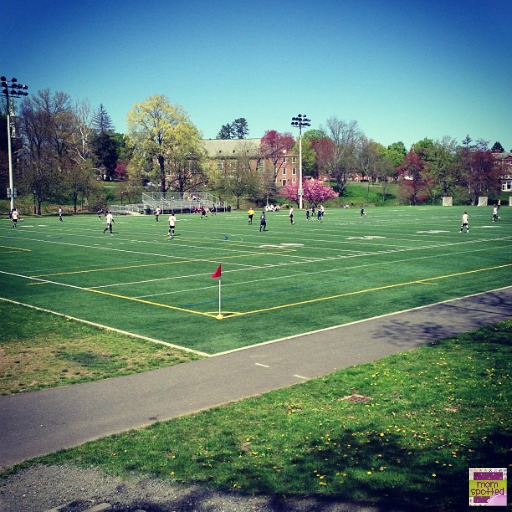 Of course Johnny sat down and started watching too.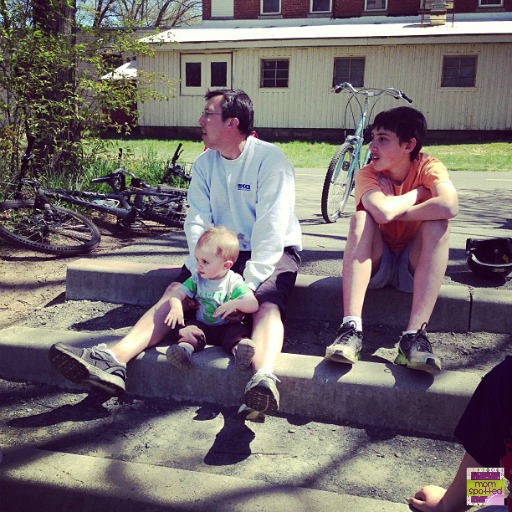 Later that night we used the trails for another bike ride to head down and get some Mt. Tom's Ice Cream and sit by the pond. It total I did 14.5 miles that day!