Sorry, this isn't a post to tell you about a wonderful addition to our family, but instead the stress those three words cause for me. What many people don't  know is that for the past two plus years I have been TTC.
See, I knew their might be some issues because I was told so before I had Gavin. I have PCOS and it's common to have fertility issues with that. However after having Johnny as a teenager and then another unplanned pregnancy when I was engaged I thought maybe my OB didn't know what she was talking about. After all,  if I could manage to get pregnant twice while on birth control how hard could it really be trying.
So we tried and nothing happened. I let my OB know what was going on and she got me in touch with the fertility specialist after 6 months with no luck on our own. She then got me started on medications. Nothing fancy and told me it shouldn't be long…
Next thing I knew it was a year later and I was getting ultrasounds every three days. Baby was the only word I could get my brain around and we still weren't  getting anywhere. I snapped emotionally and it was time to take a break.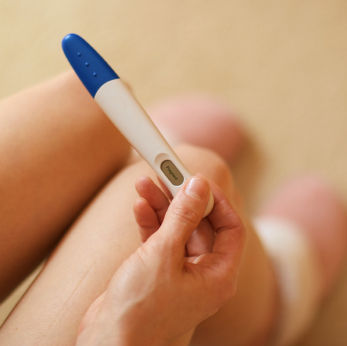 I thought a break would help. I had a glimmer of hope that it would happen on our own as well. Staying out of the dr. office did good for me to begin functioning again but it did other things to I wasn't prepared for.
I had made a promise to myself (and my husband) that I would be done by the time I turned 30 and two years previous it didn't phase me to think that way thinking everything I wanted would have happened by then. Now things are so different. I've been back in for about six months again and my 30th birthday is now less  than 3 months away and hubby wants to stop and move on with life. I'm still on both oral and injectable meds and I'm back to getting ultrasounds every three days and nothing is happening.
How do I give up on the idea of having my last baby? How do I continue torturing myself? I know many of you are thinking I'm so young to give up but please remember I have a ten year old and my youngest is starting kindergarten this  fall. My hubby and I never experienced our twenties the way most have and he wants there to start being more freedom for us. Having another baby is like  starting all over again. How do I refuse him that?
I promised the hubby I wouldn't talk about this with anyone. His family has no clue we've been trying and I said I wouldn't blog but I'm struggling with so many thoughts. My family knows but they think I'm pushing against odds and wishing a sick baby upon us and tell me I should stop and be grateful for the two healthy boys I already have, but really?
Am I being selfish? Why shouldn't I be allowed to want one more? And why would you say I'm asking for an unhealthy baby just because it won't happen naturally?
As you can see I'm so emotionally torn. I'm so confused at what to do. Of course the levels of the fertility drugs I'm regularly on also adds to my emotional  responses. I know you guys don't have the answers but while I struggle with personal posts I figured it's time to tell you about my biggest personal struggle and maybe talking about it with others will help somehow.