This post is sponsored by Ace Hardware. All thoughts and opinions are my own and do not necessarily reflect those of Ace Hardware.
I'm having so much fun turning my home from drab to fab these days. As I've mentioned previously, I partnered with Ace Hardware to make some fun transformations in my home. First up on my list was my dining room and kitchen color makeover! Our dining room is the one room in our house that has an abundance of natural light. Our kitchen is open and attached, so whatever color we chose for our dining room would also run into our kitchen.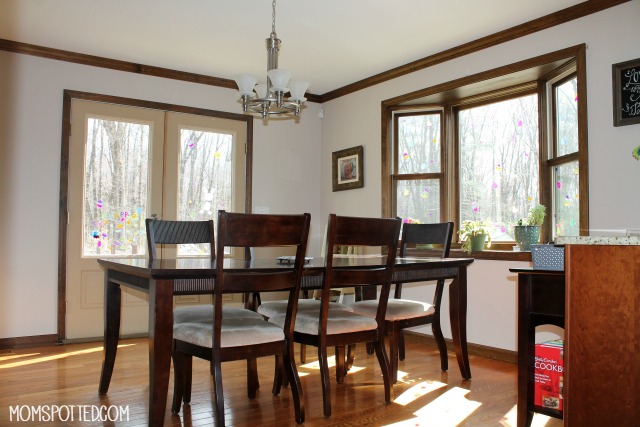 Last month, I shared a bunch of color samples with you that I really liked. I was glad I picked out multiple colors to test because we completely changed our choice of color afterward. We have been afraid of color, and I really wanted to brighten up our space. I ended up choosing the color 24A-3 Feather Cactus from Clark+Kensington.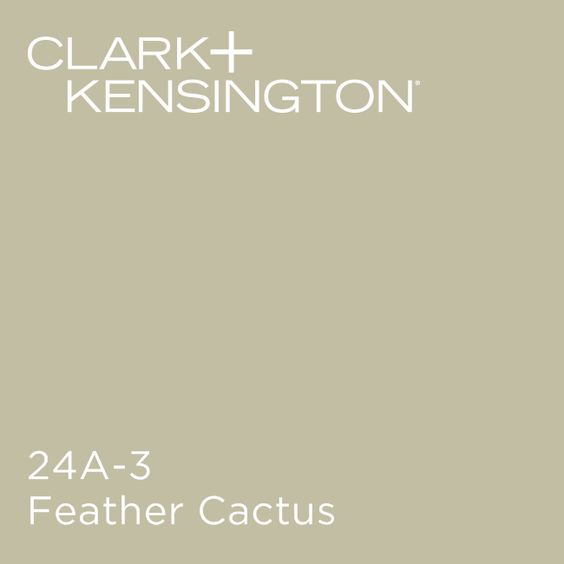 I'm lucky enough to have a professional painter in the family: my dad! He does great work and there isn't anyone else I'd want doing the painting in my house! Since Clark+Kensington is a paint and primer in one, delivering more hiding power than ordinary paints, we didn't need to do any prep work other than the typical taping, mild wall sanding, and removing of the outlet covers.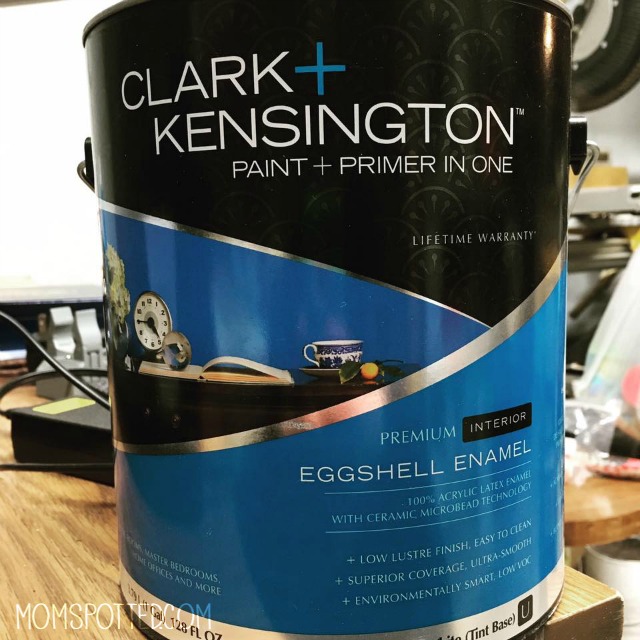 My dad said he was really impressed with the Clark+Kensington paint and said he really liked how it clung to the wall. As you can see, it will go on slightly lighter than when it dries.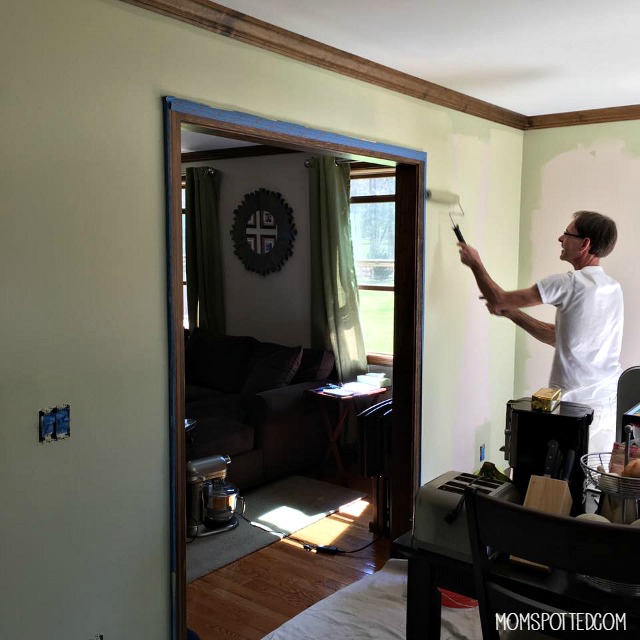 I just love how it came out. The Feather Cactus color is such a nice, calming color. I love how it made the whole room feel warmer and even made the nice, dark wood trim stand out.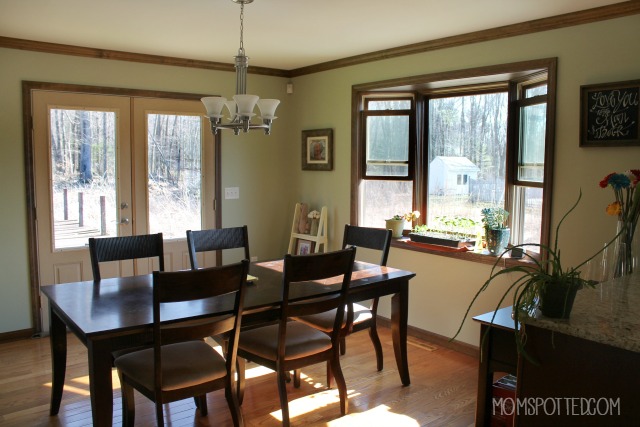 Look at the difference from beige to Feather Cactus green! What a transformation!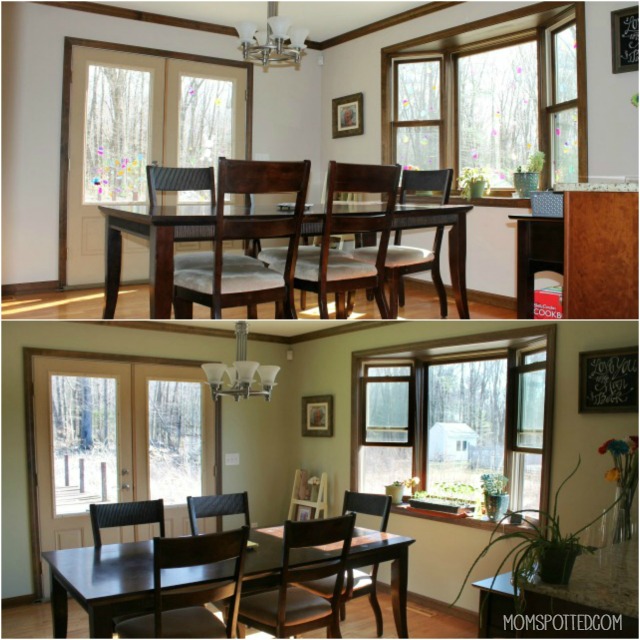 I love how my kitchen turned out too! It's amazing how much of a difference a little color brings!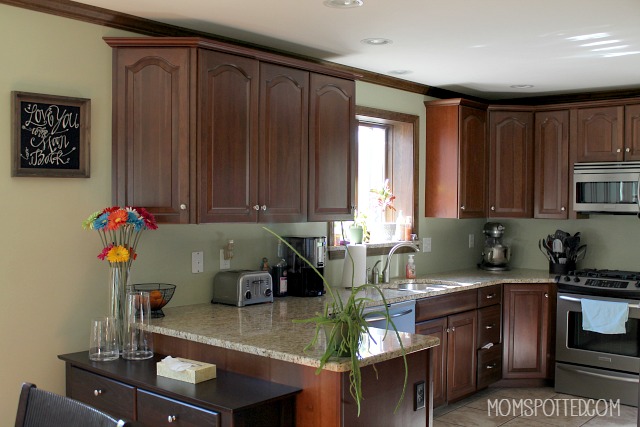 The spring bookshelf I painted with Clark+Kensington really stands out too now. You can also get a great feel for the Feather Cactus color here.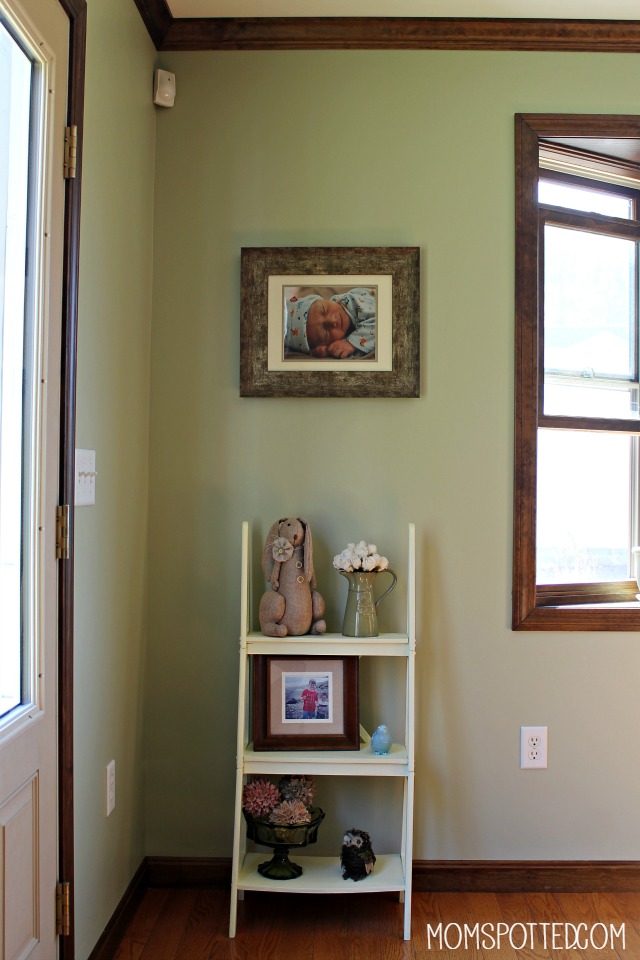 Would you love to have a dining room and kitchen color makeover too? Stop by your neighborhood Ace Hardware for buy two, get one free on Clark+Kensington, going on right now in The Paint Studio! This offer is for gallons only. Limit 2 gallons. Offer valid 5/25-5/30 at participating Ace stores. See store for details.
What color would you pick if you were to do a dining room and kitchen color makeover?