As you know I've been doing a lot of home improvement projects around here. I've been having a lot of fun decorating each room and finding a good purpose for everything. When I stumbled upon an old bookshelf I knew it would make a great bookshelf DIY home decor project for the Ace Hardware campaign I was invited to participate in. While I did receive compensation I did all the hard work myself (with a little family help) and the opinions and post here are all my own thoughts.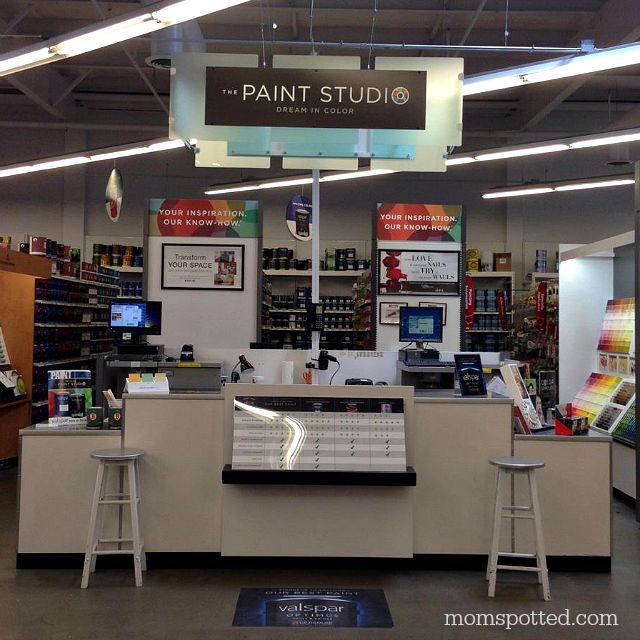 We were asked to work with Ace Hardware again and after our last DIY Shelf Project came out so great I knew I'd want to use them again for this one.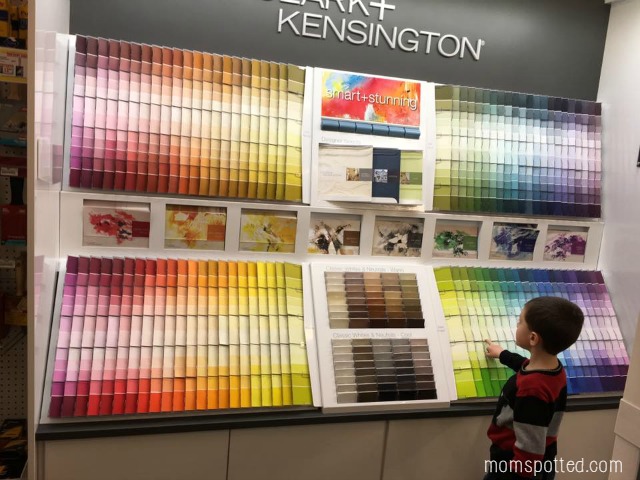 I took my trusted partner-in-crime down to my local Ace Hardware so we could pick up our color. Sawyer loves checking out all the amazing colors that Clark + Kensington carry.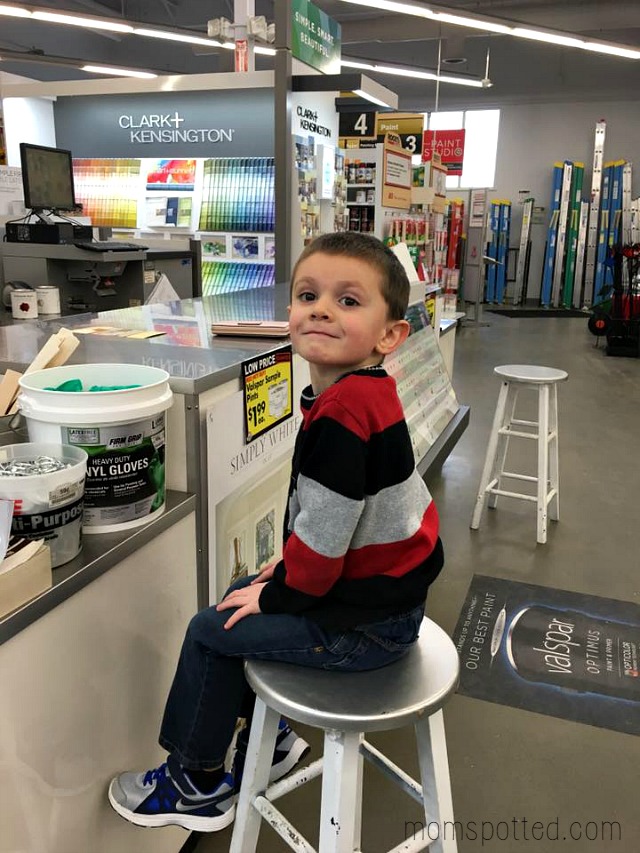 We really loved the color Cashmere Sweater by Clark + Kensington. It's like a very soft, pale yellow. As Sawyer called it "baby chick yellow".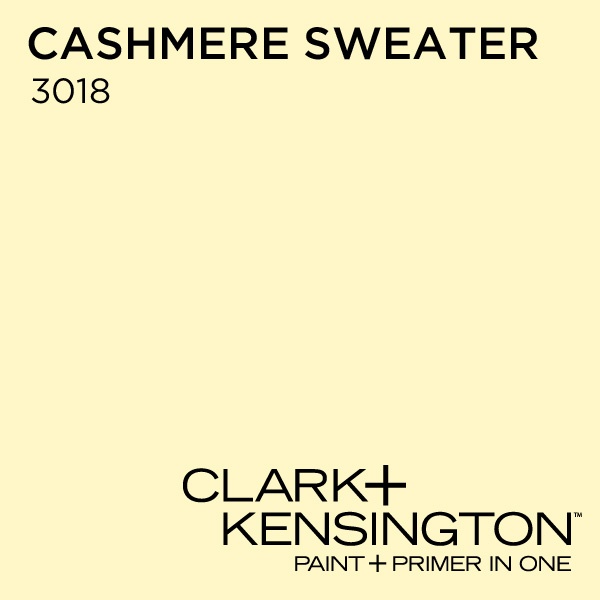 I knew the Cashmere Sweater color would be perfect for my bookshelf DIY home decor project. I wanted to get rid of the red tinted stain and replace it with a soft spring color. Here's what my ladder bookshelf looked like before I started.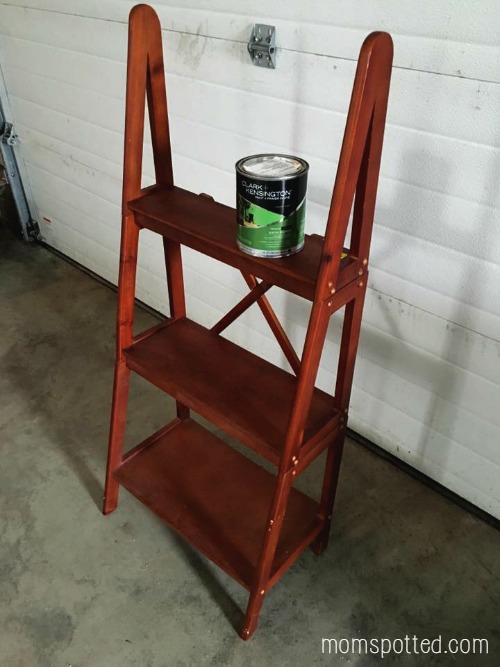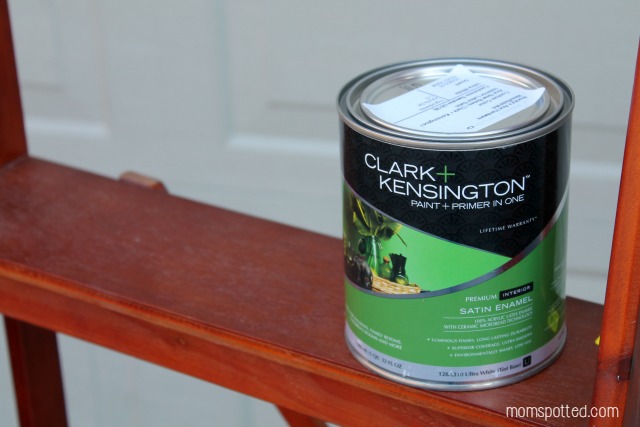 It was in really bad condition and couldn't really stand without wanting to wobble and fall over so before I did anything I wanted to tighten all the screws. My teen looks for any opportunity to grab a tool so he offered to help.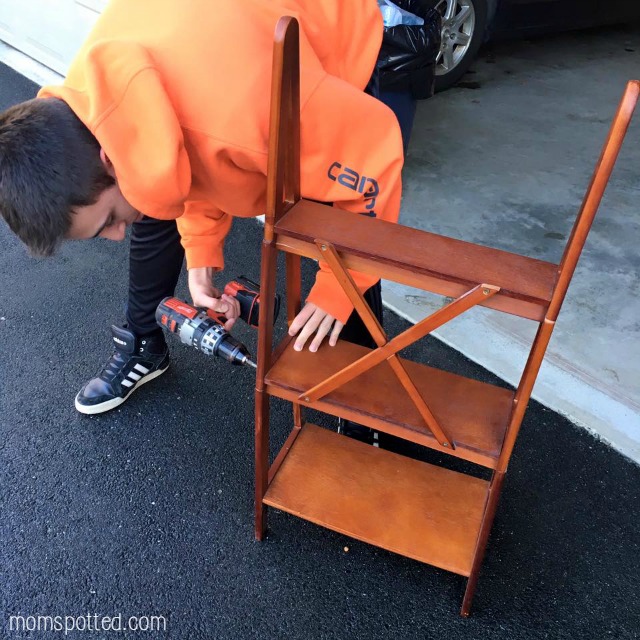 Once it had more stability I used sandpaper to remove some of the stain and let my paint grab onto the wood better. When you sand make sure to follow the wood grain.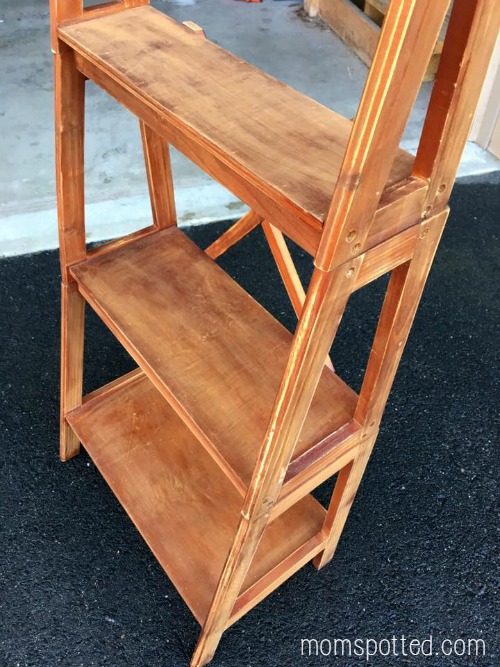 Then when I was done I made sure to use a good paintbrush to apply my paint. If you're not sure what materials would be best for your project make sure to ask the employee at the Paint Studio. They are always great about answering any questions I have. They've helped with everything from paint bases to brushes to which sandpaper is best.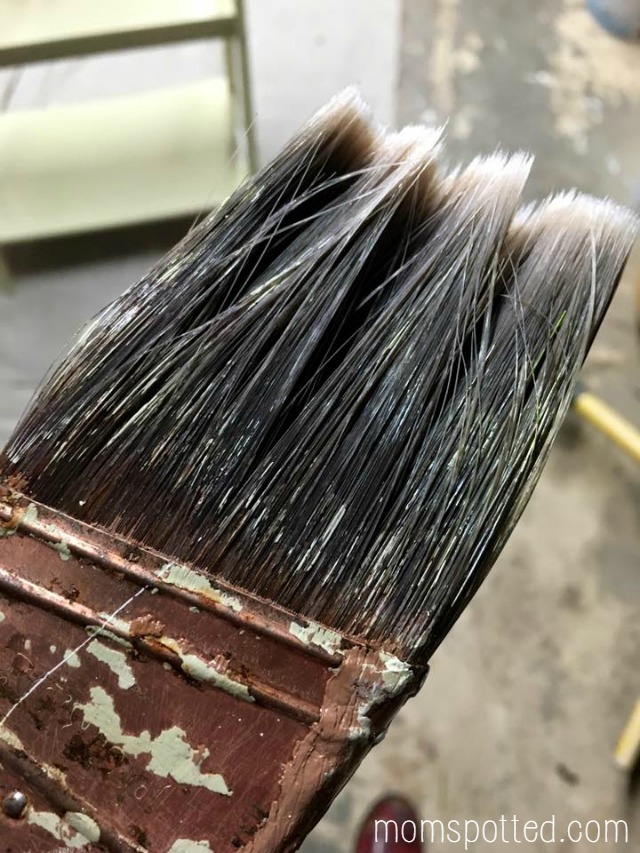 For this project, they recommend an interior latex satin paint & primer.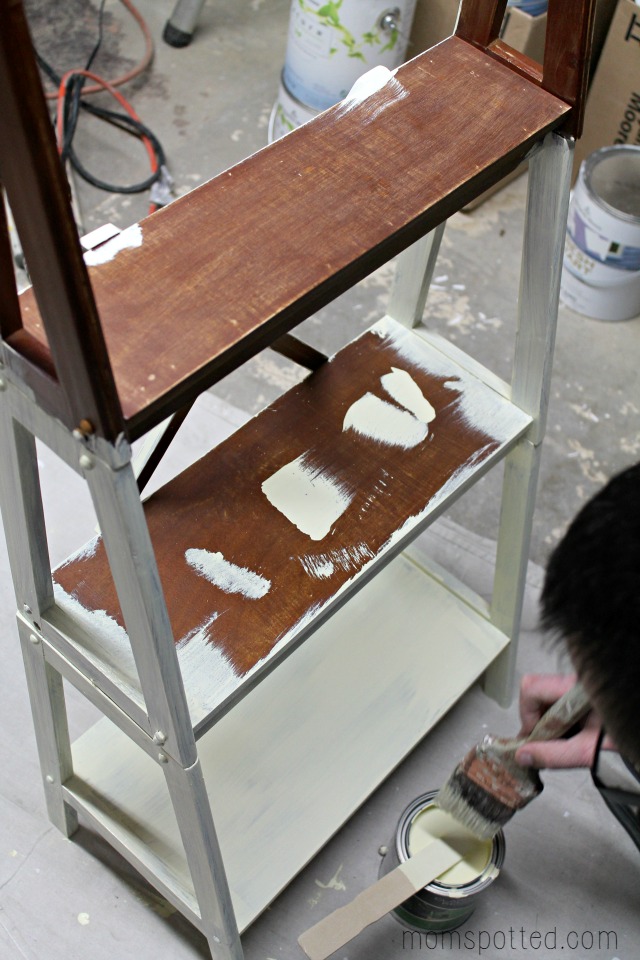 Since the original stain was so dark I did go in and give it a second coat of paint once it was dry.
That second coat made a big difference it and my bookshelf DIY home decor project looked even better than I had hoped! The color was such a perfect spring color!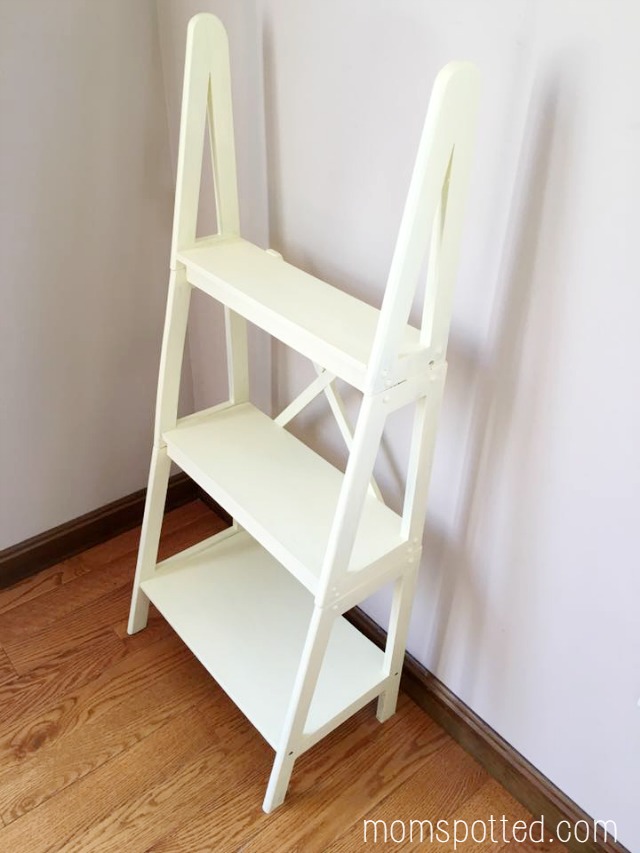 I couldn't wait to add some of my favorite spring decor to finish it off!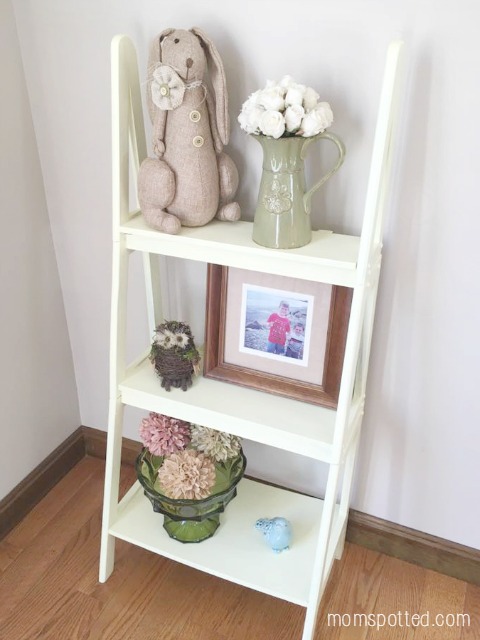 Plus, the cashmere sweater color was just enough to help it stand out from my bland, boring wall color.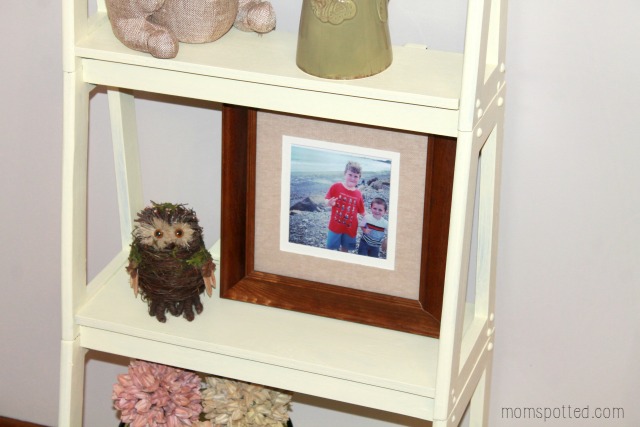 I'm so in love with my new bookshelf DIY home decor project! It looks great up against the wall in my dining room! I'm so glad that I was able to revive this old piece of furniture that was one step away from being out the door.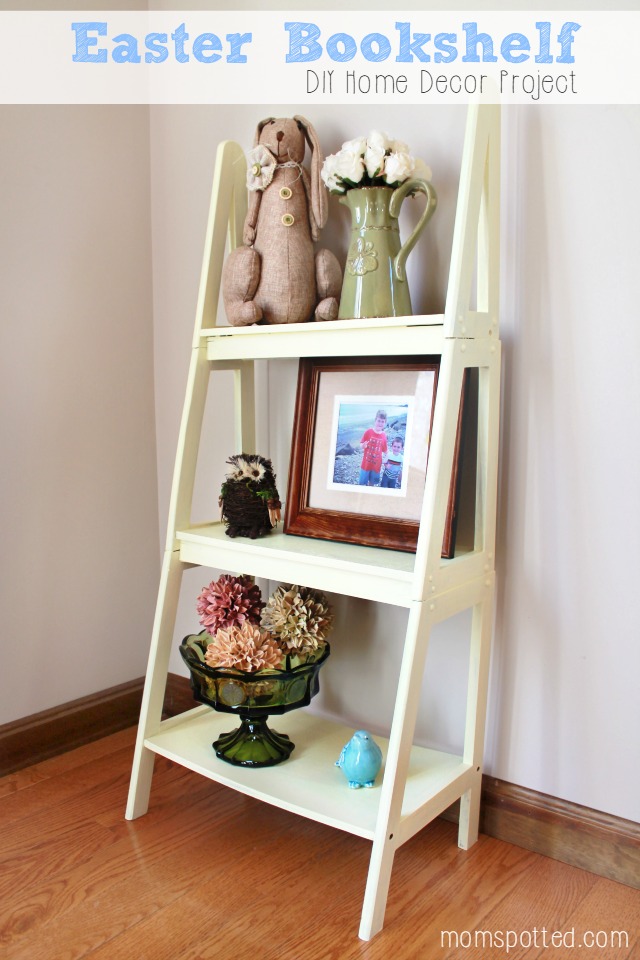 Do you have a project in the works or maybe a piece of furniture that needs a boost in your home? Head on over to Ace Hardware's Paint Studio, where every day in March, they're unveiling a featured color and giving you the chance to win a $10,000 paint makeover and daily Ace gift cards valued up to $1,000! They even have daily gift card giveaways happening too! Make sure to visit every day to see what new color they are featuring!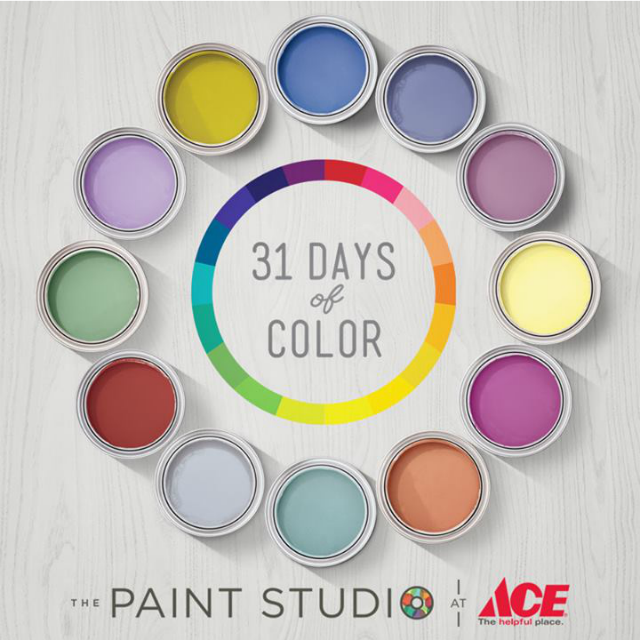 Another day, another color to inspire your home projects. Every day in March, Ace is unveiling a featured color and giving you a chance to win a $10,000 room makeover! To learn more, visit thepaintstudio.com.

No purchase or payment necessary to enter or win.  Open to legal US residents residing in the contiguous United States and the District of Columbia who are at least twenty-one (21) years of age and who are homeowners.  Sweepstakes will run from 3/1/16-

3/31/16

.  Full rules located here:  http://www.thepaintstudio.com/31daysofcolor/pdf/2016AceHardware31DaysofColorSweepstakesRules.pdf