"This post is sponsored by Ace Hardware. All thoughts and opinions are my own and do not necessarily reflect those of Ace Hardware."

Picking paint samples for your home interior is hard. My husband and I can't decide on what to eat for dinner, and now we're expected to pick colors for our walls that we'll have to look at every day. In the past, we've always been boring and gone with neutrals. Colors like tan, cream, white. We just bought a new sectional and realized our living room needed some much-needed color. It seemed as though everything in the room was blending in together.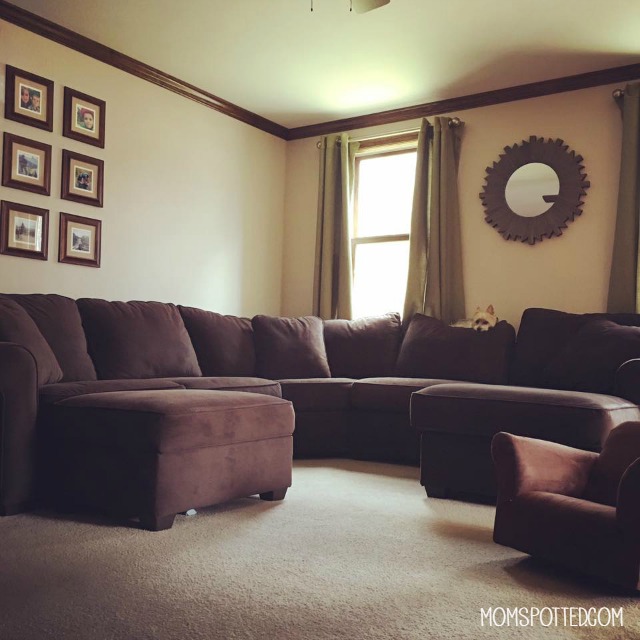 The problem is my living room is small. The way it's set up we can only have the couch in one corner and, while it's central to our whole downstairs, it only has two small windows.

As a result, it's dark in there all the time. Even with the curtains pulled back on a sunny day like today, it's still dark. We are nervous that if the color we pick is too dark then it will only make the room seem darker and smaller.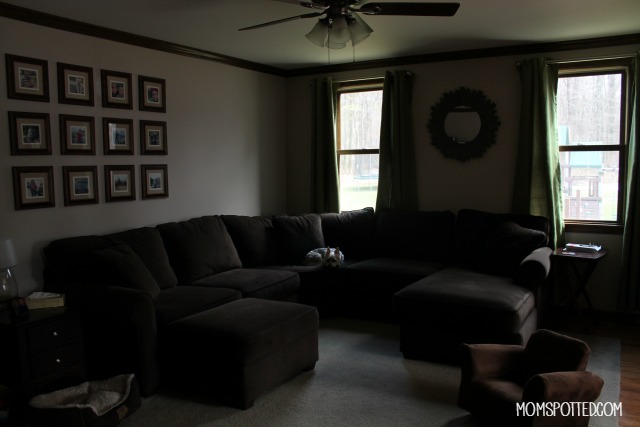 Right next to our living room is our dining room. This room, on the other hand, has lots of sunlight due to all the windows. It's one of the brightest rooms in our home. Since it's bright in here, we thought maybe we could paint the room two complementary colors to really make everything pop. Plus, it was a great excuse to explain to my husband that we needed new curtains and a rug.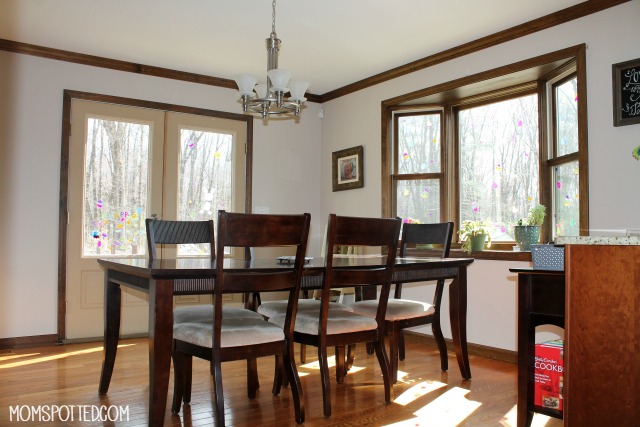 When we were picking paint samples, we just couldn't agree on what colors we wanted. I wanted to try several different colors to see which worked. I wanted all the darker colors and hubby wanted all the lighter ones. We didn't want to end up with a finished wall that had all these spots all over it, or that would take time to sand down in order to even them out.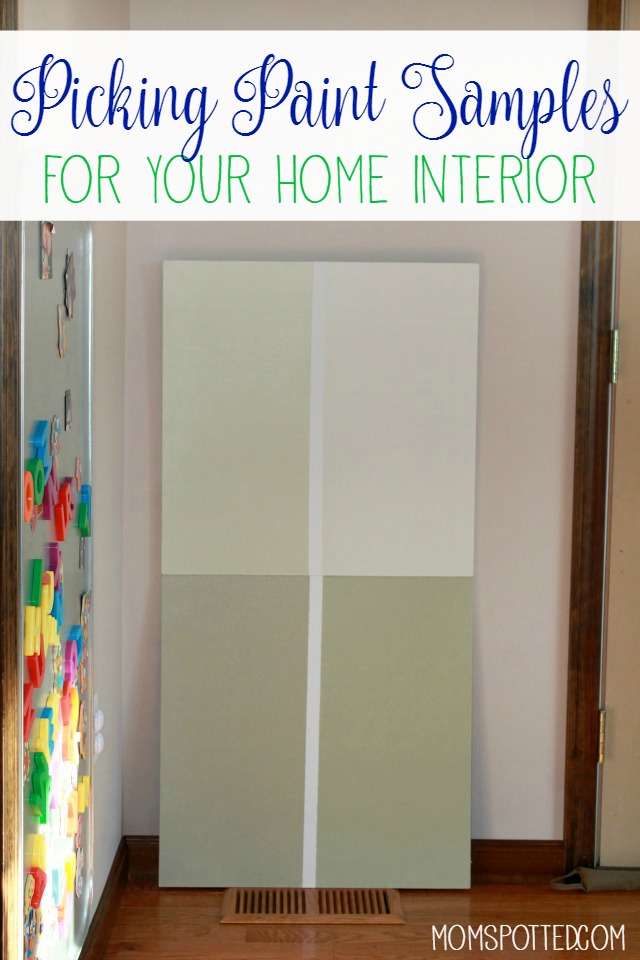 Hubby suggested this great idea for picking our paint samples without having to paint them on our walls directly: You can buy small 2-by-2-foot pieces of plasterboard for under $5 each and paint them. This allows us to see a good-sized sample color and move it all around the room, seeing which colors look best in which lighting.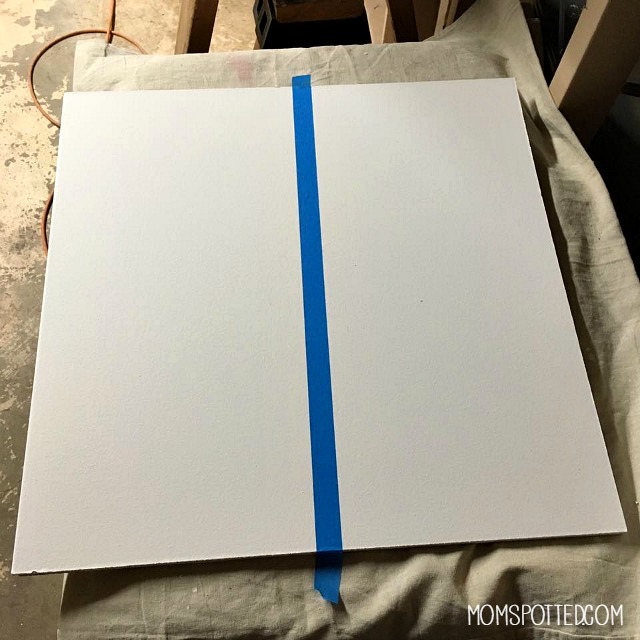 Since these cards are bare sheetrock, you will need to prime your sheetrock first. If you have a paint + primer, you can skip this step. Ace Hardware has many great brands that are paint and primer in one, including Clark+Kensington, which is what I used.
Then take painter's tape down the middle. Choosing your first color and remembering to stir first, paint one side of the sheetrock. Then use a different sample color on the other side. Apply two coats to get the same effect you'd have if painting your walls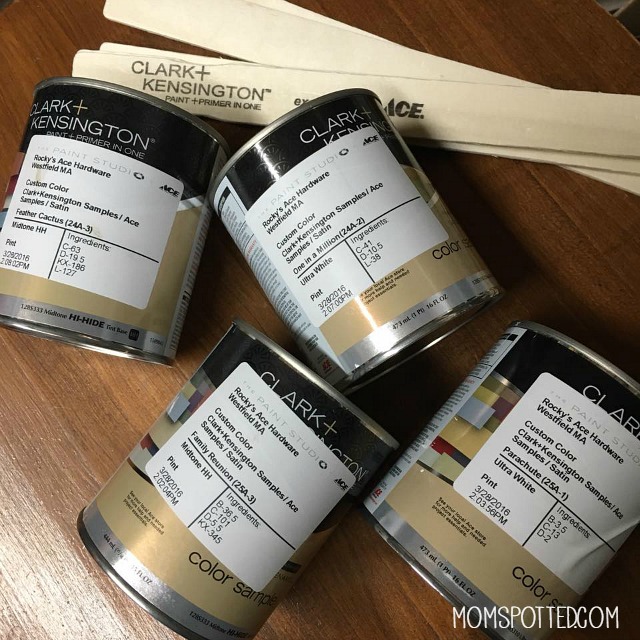 I really loved the colors I found at The Paint Studio at Ace Hardware. All the colors I chose were from their Clark+Kensington line. In the end, the colors I chose were:
Starting this month, when you buy a sample of paint at Ace Hardware it will include a coupon on the lid. Each coupon is good for $5 off a gallon of paint when you come back to purchase. All colors can be matched in sample sizes since Ace Hardware has tintable samples.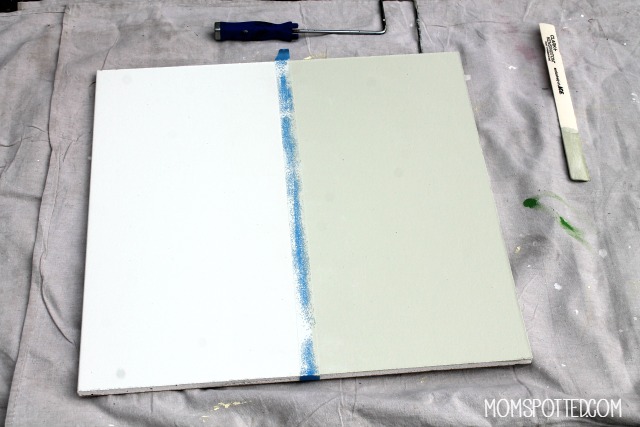 We ended up making two different sheetrock blocks. One with our living room picks and one with our dining room picks. We made sure to pick colors similar to one another. Once two layers of paint are applied and have dried, you can remove the painter's tape.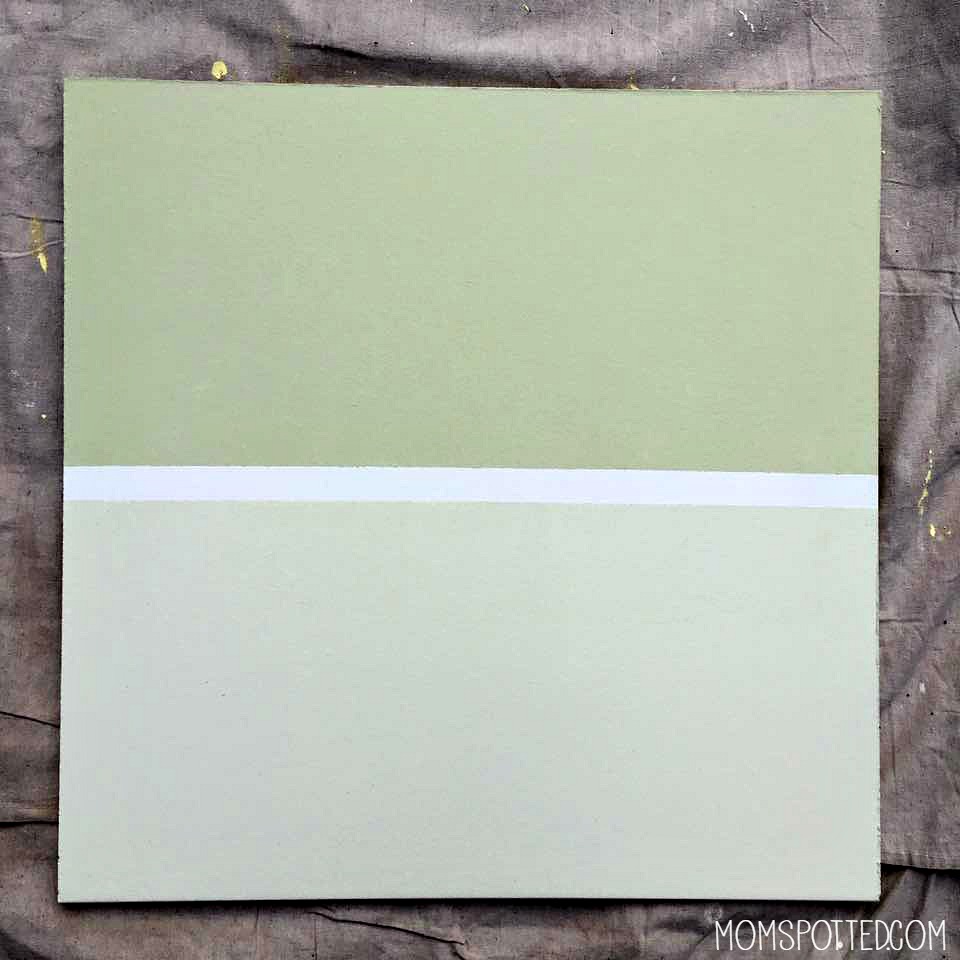 We can now move our sheet rock blocks all over the rooms and leaving them in light and dark areas so we can really see which ones we like best.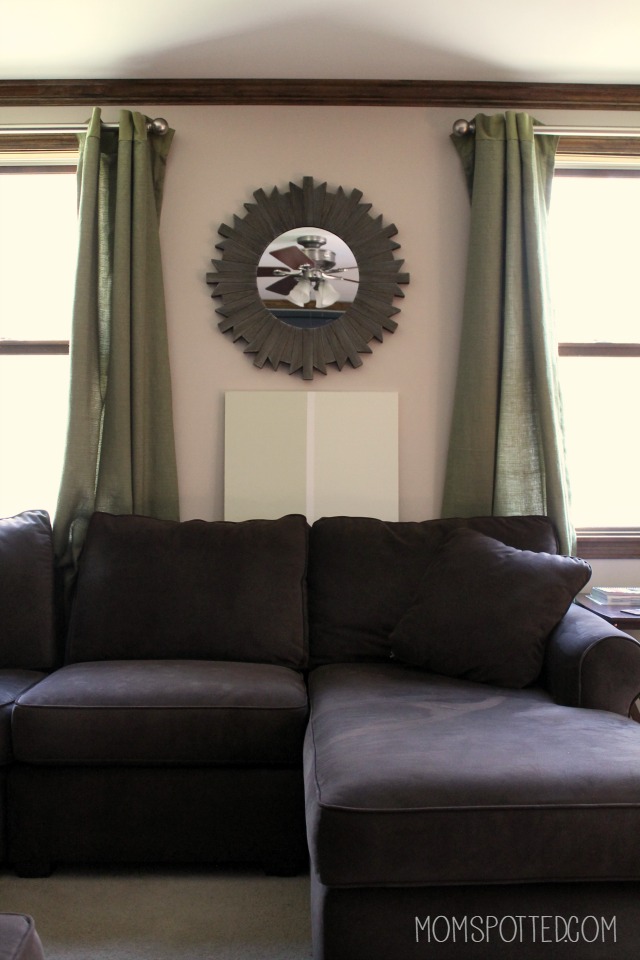 Since my husband just added stone to our fireplace (that still needs to be filled in) and the color of paint we pick needs to be able to complement the colors in our stones. We would even love if it helped pull colors out from them too.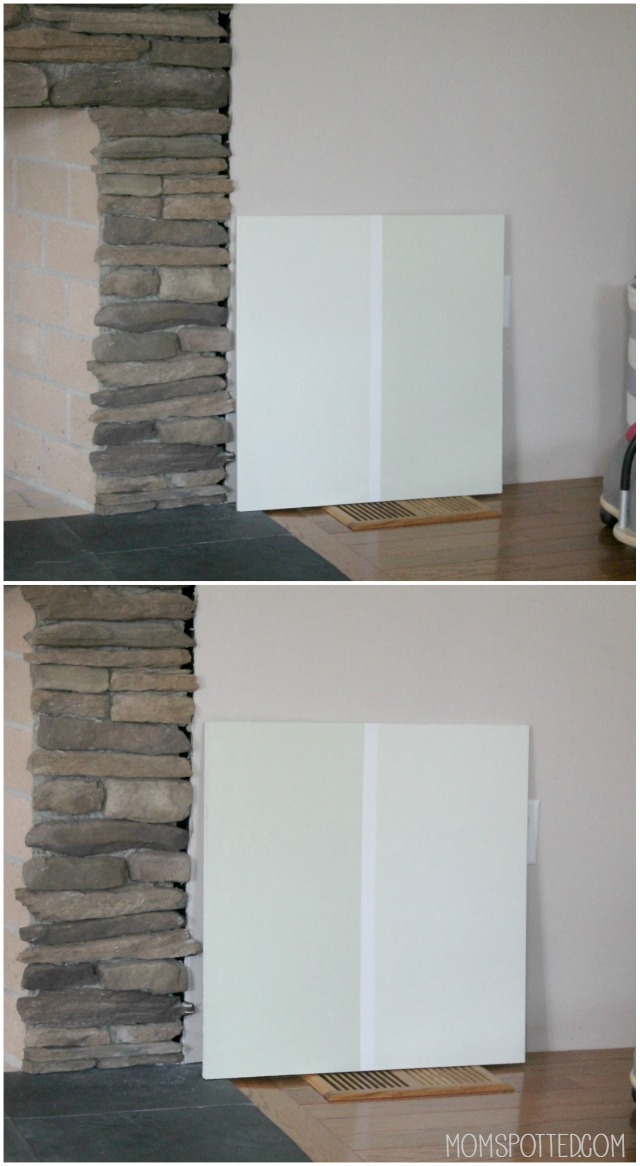 The best part is that you can turn them to see both colors and then only one color. I really liked being able to see the colors all around my house and also seeing how they look near other items in my home, such as our cabinets and granite countertops.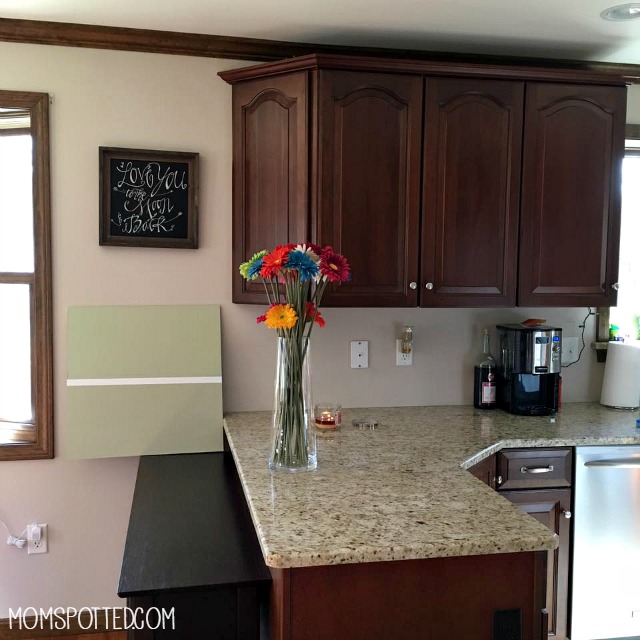 Once you have your colors picked, you can then see how they go together. The first two colors we picked were too similar next to each other and we wondered if there would be enough of a distinction between the rooms. We were then able to line up the color we KNEW we wanted next to the remaining choices and now we have a perfect match! Who knew picking paint samples would be so hard, but the helpful associates at Ace made the process way easier.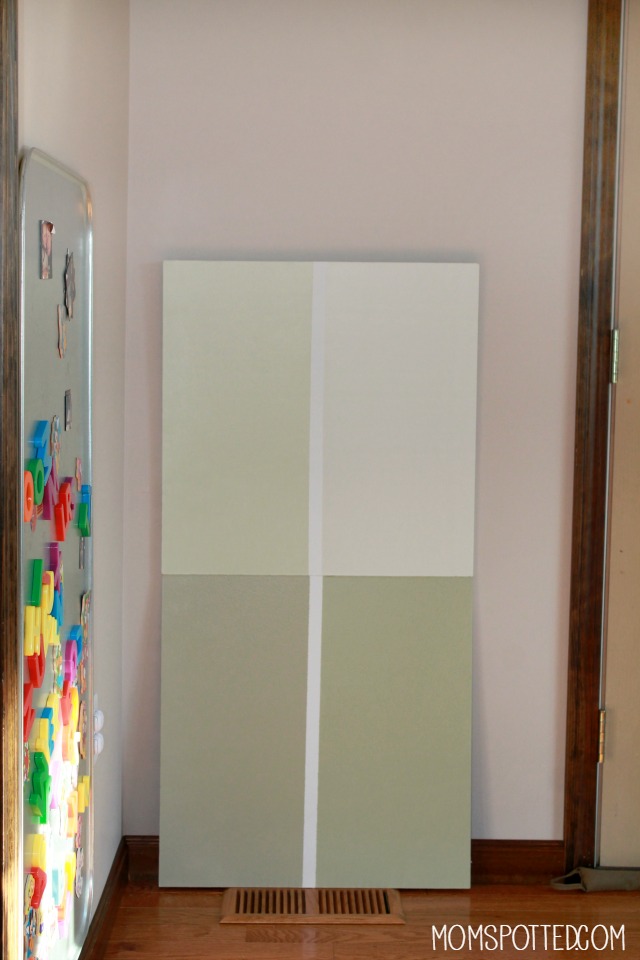 I can't wait to share with you what colors we picked! Stay tuned for more posts showcasing our Ace-assisted décor transformation over the coming months! Until the next update, check out my Ace Hardware Style Inspiration Board. I'm going to be pinning to it while I make over my home for the next six months!
Follow Jennifer MomSpotted's board Ace Hardware Style Inspiration Board on Pinterest.
Do you have a hard time picking paint samples too?
Find your perfect color with sample pints from The Paint Studio at Ace. Get a coupon for $5 off a gallon for every sample you buy. Limit one $5 discount per gallon for every color sample pint purchased. Offer valid on gallons of Valspar® Optimus TM, Valspar® Aspire TM, Clark & Kensington® and Royal® paint. Does not include local taxes and fees. Store stock only. At participating stores. See store for details.