In the fall I received a Silhouette Portrait machine and was so excited but it was right as we began the remodeling of my office/craft room and the box got put into storage. Then when it came to planning out Sawyer's Pirate Themed Birthday Party I knew my Silhouette would be a big help and went searching for it.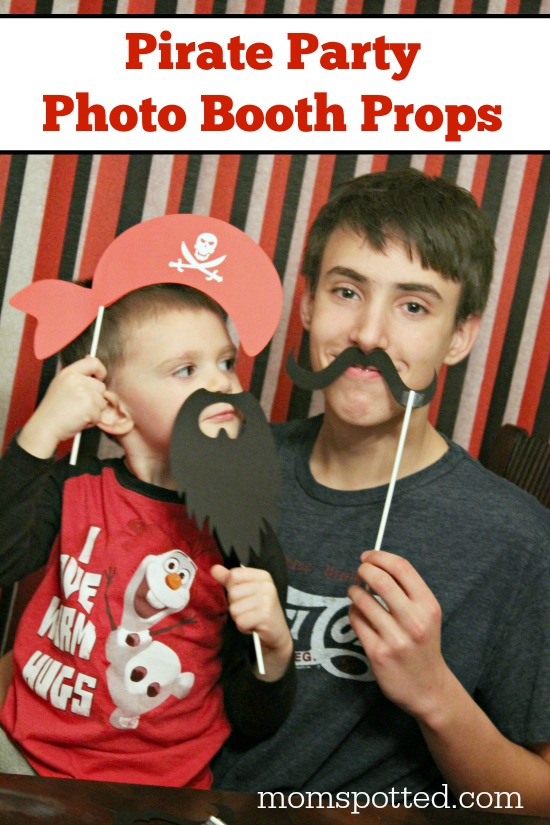 I have a Prepaid Subscription to the Design Store which I love because whenever a good sale hits I can stock up on shapes I like. They are always having different sales and they had one and I stocked up on lots of great pirate related shapes. Some I knew I just had to have were the Pirate Photo Book Props. Yes! They had several versions.
Since they come as a set when I downloaded them into my Silhouette Studio I made sure to erase the pieces I wasn't using and enlarge the ones I wanted to the sizes I needed. We made both adult and little kid sizes.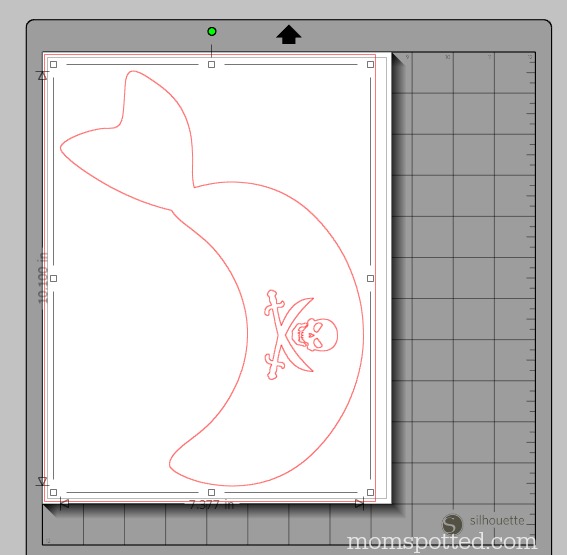 Some of them were really easy and pretty much printed as a set true to size. When you remove them be sure to save the little pieces! You will need the eyes and nose pieces on the skulls to put them all back together again.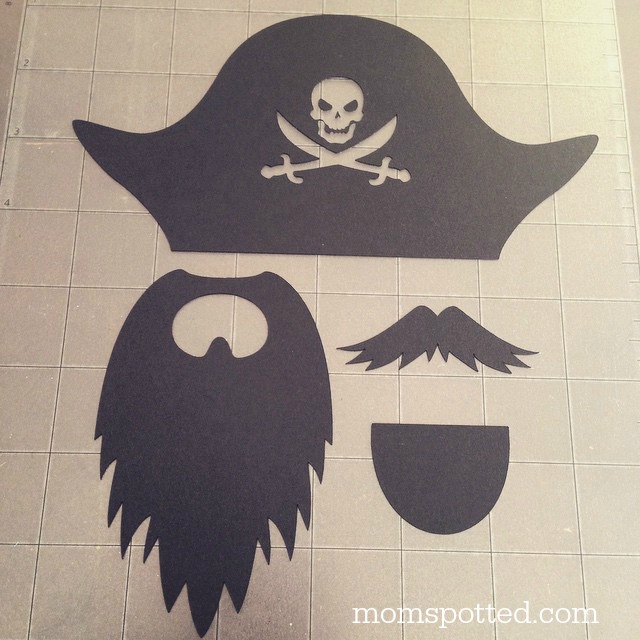 Most of the photo props cut not needing any additional paper piecing but the head pieces all needed white backings. I made it super easy by grabbing my large circle punches and Xyron Sticker Maker! Johnny, my 14 years old helped me a lot in all the ones we made too. He even made me some great skull and bones circle discs to use around the party as needed.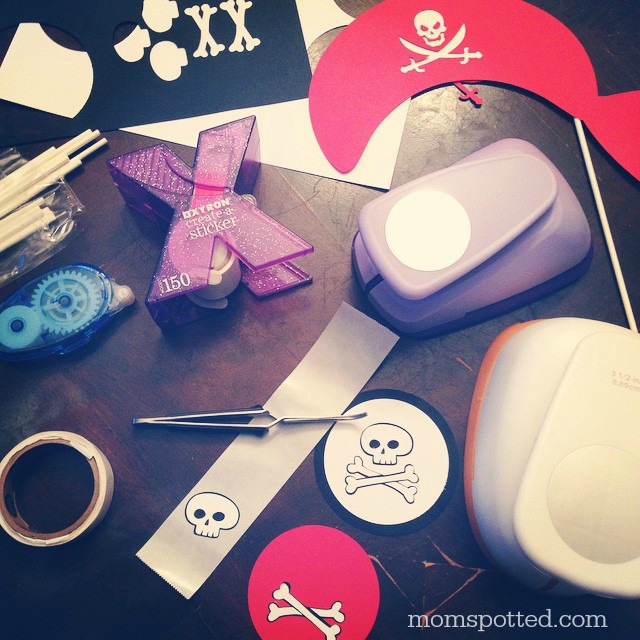 The kids even had fun giving them a try before the party when we finished the matching photo back drop!
You can see here how I attached the lollipop sticks, going forward I would use small wood dowels, though. I just used regular tape. I also wish I paid attention to the placement of the sticks. Some were centered and some were off to the side. I would have made all the mustaches to the side so they were covering all the mouths of my guests in the photos. You can see a version of this below a few photos.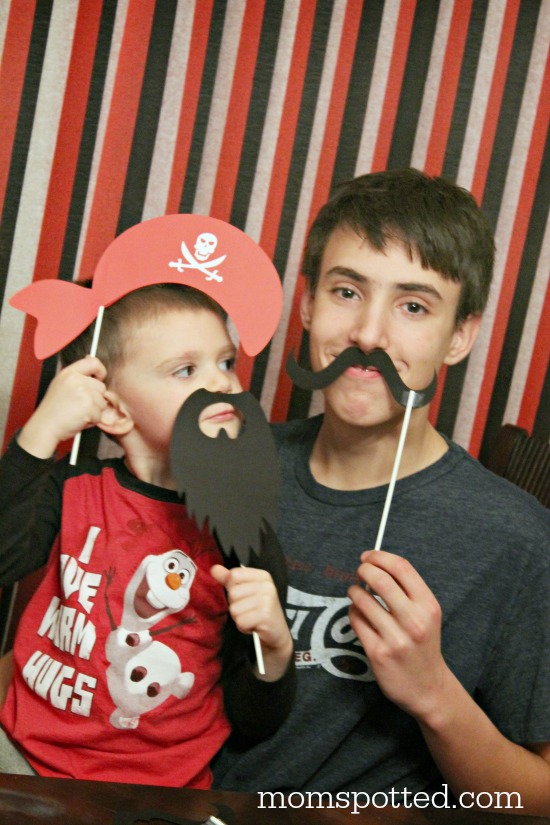 I used a silverware caddy to drop all the photo props into and left them at the older tween/teen side of the table. You can also see one of the awesome skull circles on the caddy too!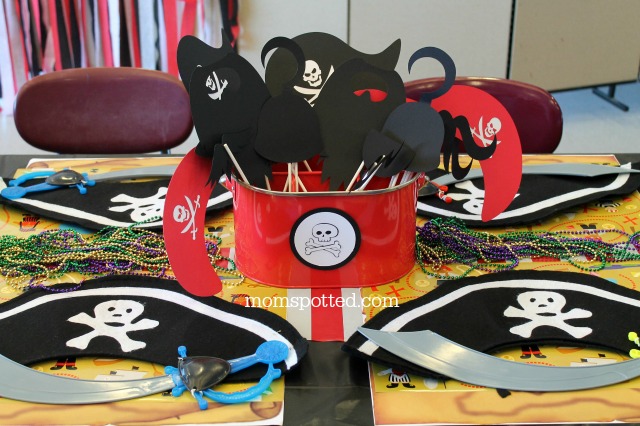 I got some great photos there of kids that never would have let me take their photos which made this a huge win in my book! Some of the adults even got into the fun!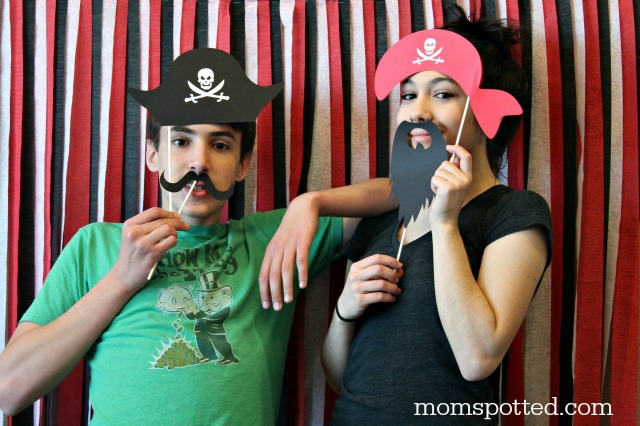 If you love throwing custom themed parties the Silhouette is a great investment! Make sure to see all the many other ways to use this great cutting machine along with all the deals going on at Silhouette America. At check out try using the Promo Code SPOTTED to get any current discounts too!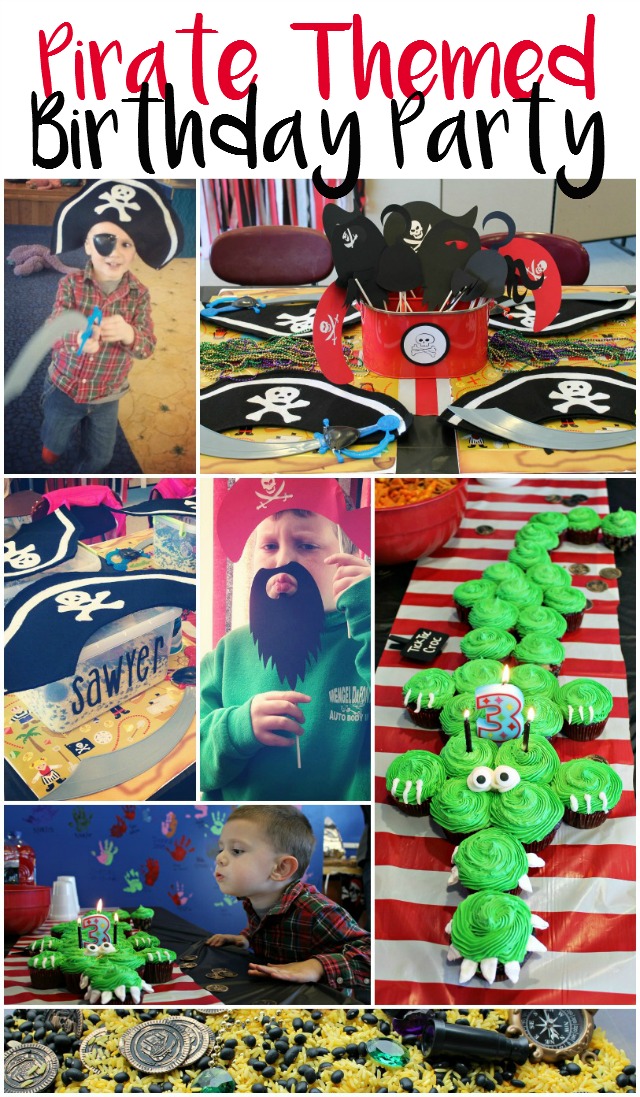 Click the above photo for more on our Pirate Birthday Party.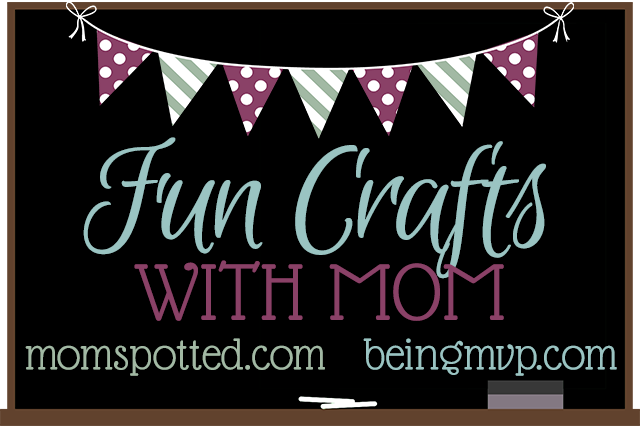 Head on over and check out Being MVP's DIY Personalized Travel Mugs for Mom.