It had been a few years since I had been to the facility that we had Sawyer's 3rd Birthday Party at and I wasn't really sure what the room was going to look like. In the past, the decor of the pizza place we were using wasn't pretty at all and I really wanted to make sure I had some great photos from this party. I saw some really awesome fabric and photographer backdrops I could get but I really didn't want to spend a lot of money on it.
I looked around at the supplies I had on hand and I seemed to have an abundance of red, black and white crepe paper. This years party was the same colors as our Red Black & White Mickey Party we had last year. This was helpful as I could reuse a lot of the entertaining pieces I already had. I love to throw a good party but saving pennies where I can is important too!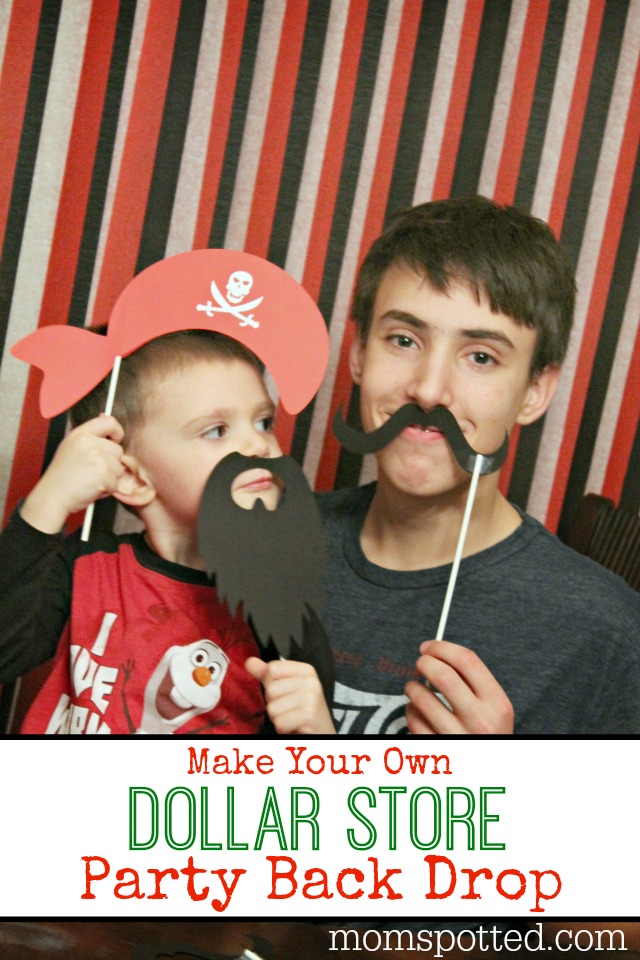 When I first started making this I was trying to knot the crepe like I would fabric but it wasn't giving me the layered look I wanted. Just then Johnny came in and asked why I wasn't just using a stapler. He was right. It worked so much better.
Supplies Needed:
Crepe Paper in asst. colors
Hemp Twine
Stapler & Staples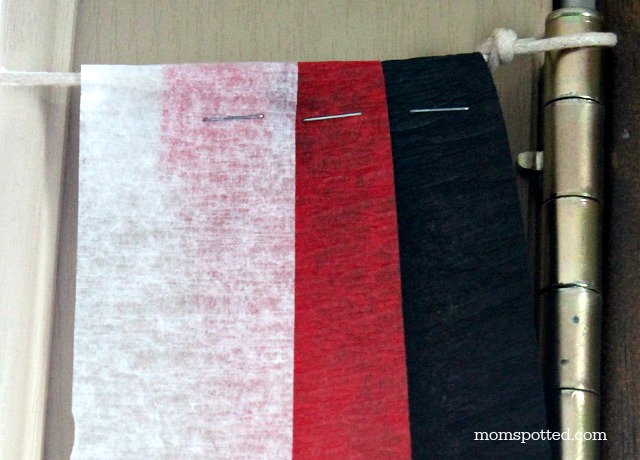 We used the twine to make the cord we were going to use to hang it up. I looped it at the ends so we could use pins to tack it up (in the end we just used mailing tape to hold it up). Then we just let the crepe paper out long enough to hit the floor and then folded it over and stapled it to itself. Then we repeated with another color and overlapped it by half and then stapled. This gave it a full, covered look all the way down. Repeat pattern until done.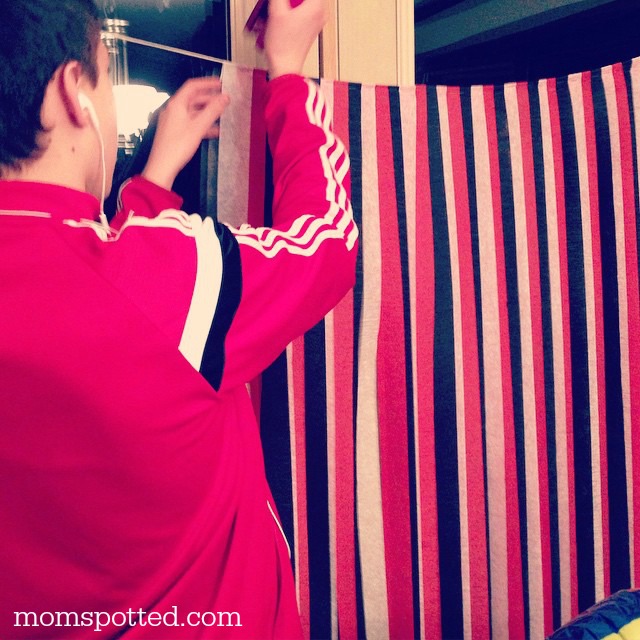 Here you can see it being used by my son and niece at the party. It made for a much better background than the museum's temporary room divider.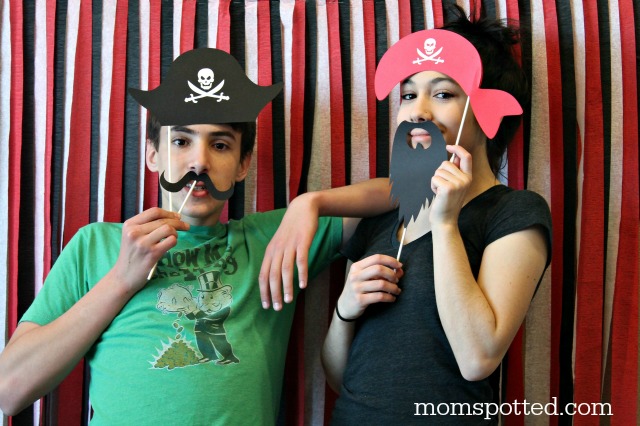 If you love the Pirate Photo Booth Props they are using we made those too! Such great additions to our party that cost us very little!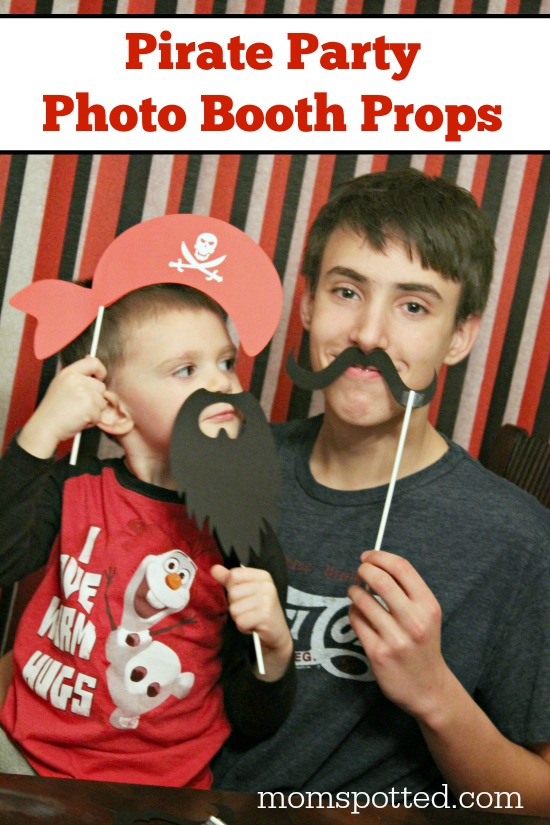 Do you like to make party decor cheap? What's your best dollar store creation?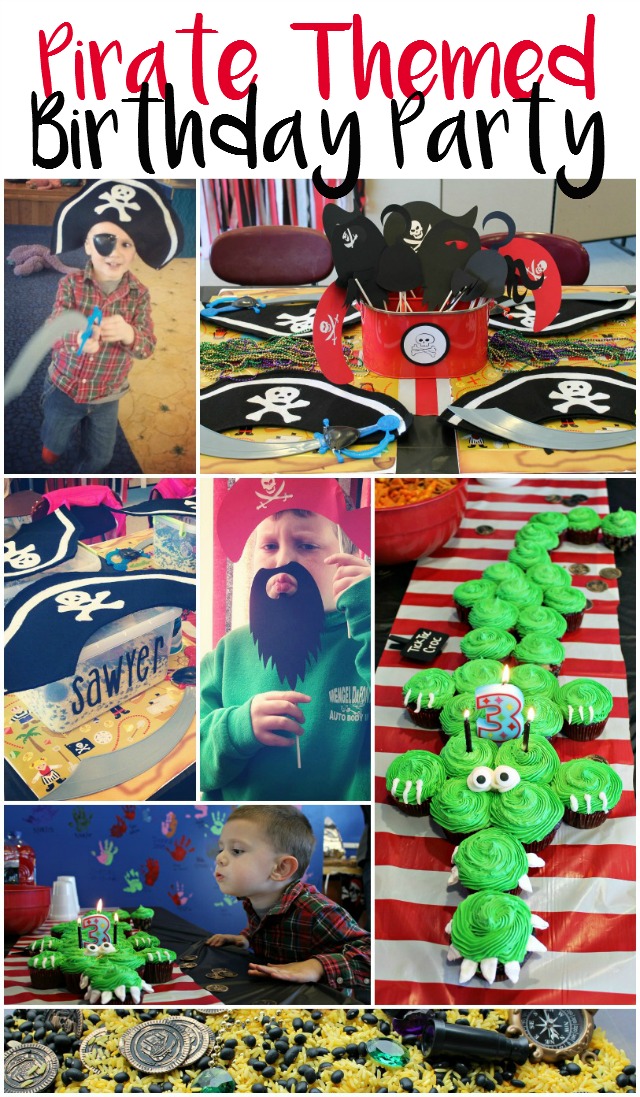 Click the above photo for more on our Pirate Birthday Party.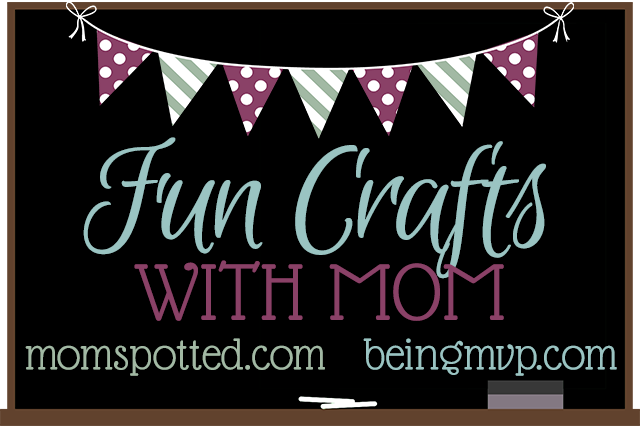 Every Monday we want you to come and link up your latest craft you made with your kids and share here! Now head on over and check out Being MVP's How to Make Pom Pom Decor for Teepees.