The NFL Playoffs are in full swing, which means the Super Bowl will be here before we know it! Whether or not you're a football fan, we all know one interest everyone has surrounded the game… the FOOD.  Football food tends to be notoriously unhealthy, but I say… WHHYYYYY? Plan ahead, and you can still enjoy yourself without killing your healthy goals! Here are some healthy recipe options to be successful during your Super Bowl Party!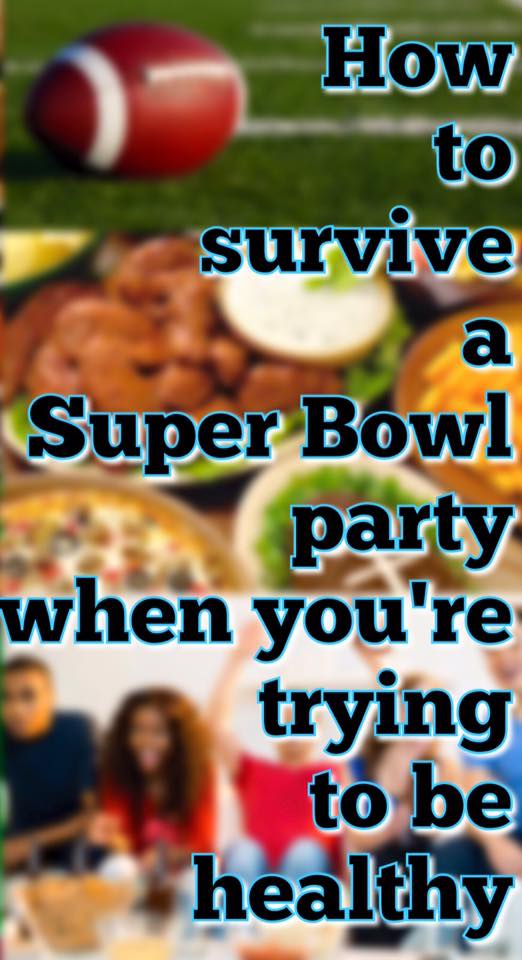 Here are some healthy recipe options for your favorite football foods and tips to help you through the season…
I LOVE dips. I will make a meal out of the dip. Not joking.
A common theme in making healthier choices is to make your own food instead of buying premade. This is definitely true when it comes to a dip. When you can control the ingredients, you can make sure you know exactly what you are getting, and not only will it be healthier, but tastier, too!
This black bean dip is one of my absolute favorite snacks to have on hand at my house. It would be a great addition to a Super Bowl get-together: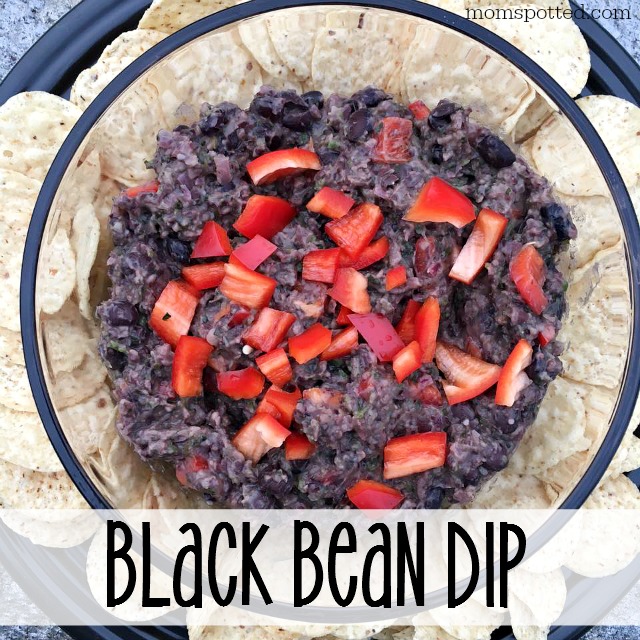 BLACK BEAN DIP
3 Tbsp olive oil
1 ½ cups red onion, finely chopped
1 small jalapeño, seeded and finely chopped
2 cans black beans, drained and rinsed
4 Tbsp cilantro
2 tsp salt
2 limes, juiced
1 red bell pepper, finely chopped
Optional: 1 avocado sliced
Heat the oil in a pan over medium heat. Add red onion and jalapeño; cook until onion begins to turn translucent. Remove from heat and let cool.
Add 3/4 of the beans, cooked onion mixture, cilantro, salt, and lime juice to food processor/blender and blend until mostly smooth.
Transfer mixture to a large bowl and stir in the remaining beans and half the red peppers.
Top the dip with remaining red peppers. (Optional: top also with sliced avocado when serving.)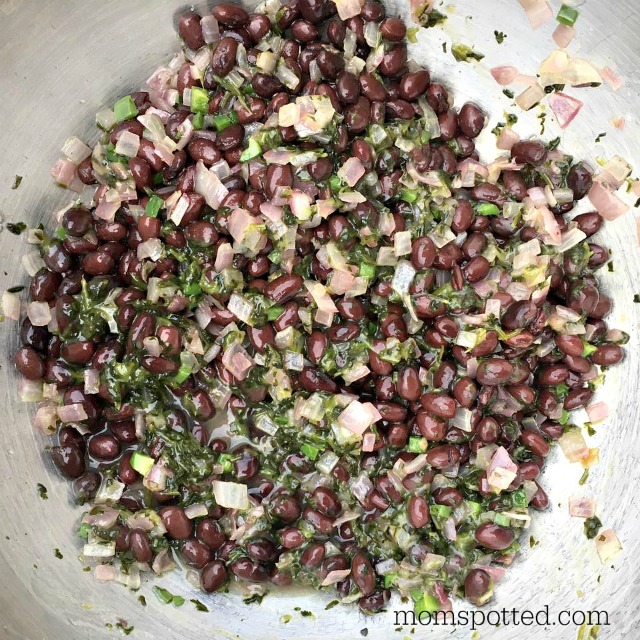 Dip tips:
A typical serving size of any dip is around 2 Tablespoons.
If you are like me and you find that the vehicle on which the dip rides into your mouth is not that important, try subbing out chips for raw veggies! I love red bell peppers, carrots, and celery as dippers.
If you MUST have that crunch of a chip, go for a whole grain chip instead of a floury tortilla one. I love blue corn chips, but there are tons of whole grain chip options out there these days, like black bean, sweet potato, ones with chia & flax, etc. Choose your fancy and then stick to 1 serving size of your desired chip, switching to veggies for any future snacking.
---
Wings & Football: the love affair continues…
My husband is a wing man (in the more literal sense of the term), so we have wings often, especially on football watching days! One super easy way to healthy up your wings is to nix the breading and the deep fryer. I knooooow, but they are still good, I promise!
If you can grill this time of year, do it! If not, the oven will do just fine…
Salt & pepper the raw chicken wings and place on an elevated rack of some sort (so the grease has somewhere to drop below). I use a cooling rack placed on top of a baking sheet/pan).
Bake the wings at 375 for 20-30 minutes, or until the skin has started to brown all over.
Toss wings immediately into a bowl of your desired sauce and coat evenly.
If you prefer drier wings (not still dripping in sauce), you can return the wings to the baking rack and put back in the oven on very low heat (175-200 degrees) for 30ish minutes to dry up, then serve.
Wing tips:
If wings aren't really your thing, I also love to make buffalo chicken bites by just cubing chunks of chicken breast, baking same as above, and serving on a platter with tooth picks. Less messy for the party guests!
---
Gotta have Munchies
The remainder of popular football foods falls under the large and delicious category of "munchies." I like to have a healthy go-to munchies option for things like Super Bowl parties, kids' birthdays, or any informal get-together. This is one that both kids and adults will devour!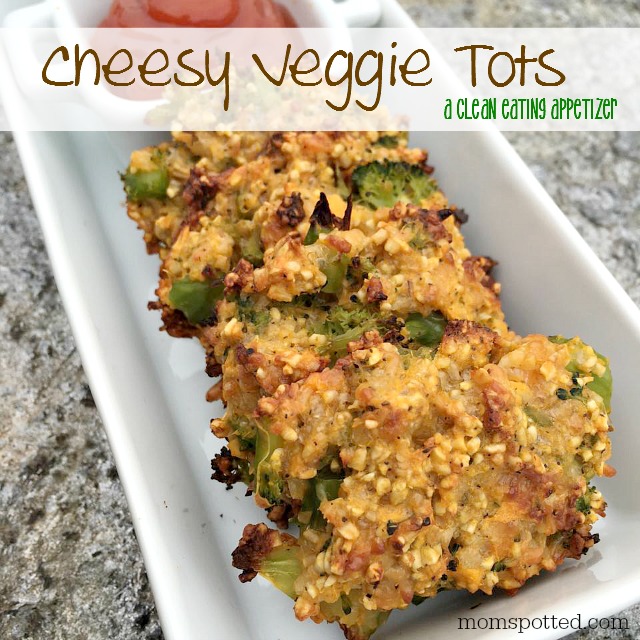 CHEESY VEGGIE TOTS



3/4 cup steel-cut oats
1 medium sweet potato
16oz bag frozen broccoli, slightly thawed and coarsely chopped
2 eggs
3/4 cup grated Parmesan cheese
1 tsp sea salt
1 tsp black pepper
Preheat oven to 400 and line your baking sheet with parchment paper.
Pierce sweet potato with a fork all over, then wrap in a damp paper towel and microwave about 6 minutes (until soft all the way through). Let cool.
Pulse oats in food processor/blender until they are a coarse meal.
Wisk eggs together with salt & pepper.
Peel the potato or scoop out insides (discard skin) and add to the eggs, mashing together with a fork.
Add the oats, broccoli, and cheese, beating/mixing until mixed well.
Use hands to form into desired tot shape using about 1 Tablespoon per tot.
Bake about 30 minutes until golden brown, flipping half way through.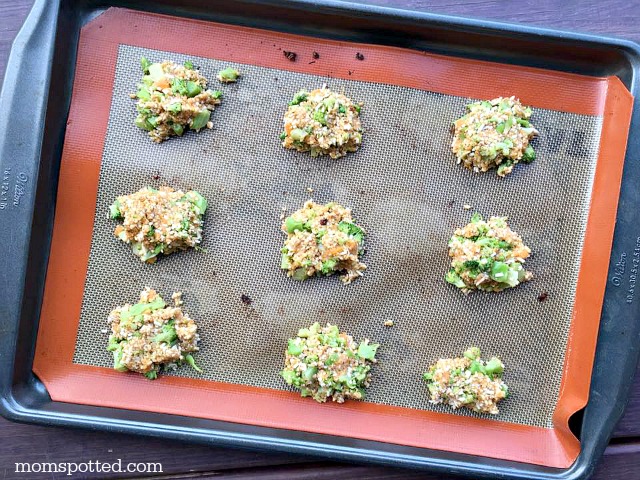 Tot tips:
The key to successful tots is to bake them through so the center isn't still mushy. They may need to bake longer than 30 minutes.
These can be dipped or eaten plain. They are addicting!
---
Surviving the party:
Bring (or serve, if you are hosting) a healthy recipe option, so if nothing else, you know you can stick to your own contribution.
Eat a filling, healthy meal BEFORE the party starts, so you aren't hungry when you get there. (I like to have my Shakeology in the car on the way to a party!)
Instead of snacking here and there during the whole game, wait until you are actually hungry, and then deliberately make yourself a plate of food. This makes you aware of how much you are eating and keeps you from mindlessly snacking.
Drink lots of water before and during the party. And really all the time, everyday, because that's just good advice.
When the host tries to pawn off the unhealthy leftovers on you as you leave, say "NO WAY AM I TAKING THAT." Ahem, I mean… No, thank you.
---
For more recipes, free meal plans, Shakeology info, health & fitness support, or to sign up for my next Free Clean Eating Challenge group on Facebook, please contact me!
jessminopfitness@gmail.com
Follow me on Facebook for healthy recipes, motivation, and more about upcoming challenges!
IG: @jessminopfitness