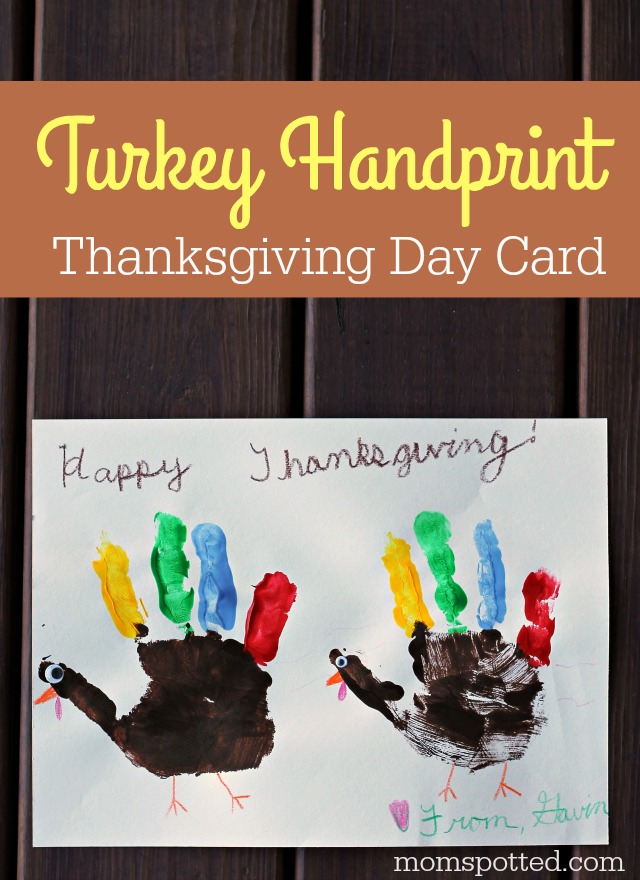 Somehow I realize I've never done a since craft for Thanksgiving. My kids always seem to do a lot of crafts at school around the holiday so I've always skipped them. One I've always wanted to try is this turkey handprint. I've seen it around socially  and always thought it was super cute! Check out how to make our fun Turkey Handprint Thanksgiving Craft Card!
SUPPLIES NEEDED:
paper
red and orange crayon
paint sponge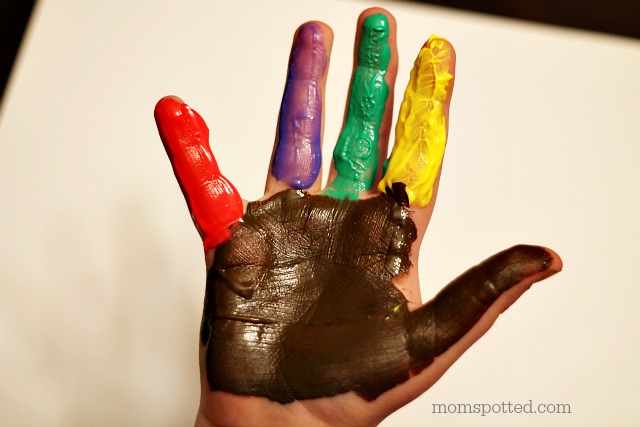 Messy crafts always seem to be a favorite here. Gavin loved being able to get his hand covered in paint. I started with his fingers and then ended with his palm and made sure to bring it right up to the edges of his fingers. Make sure to have a good coating on their hand. If it's your first time you can try on a spare piece of paper first.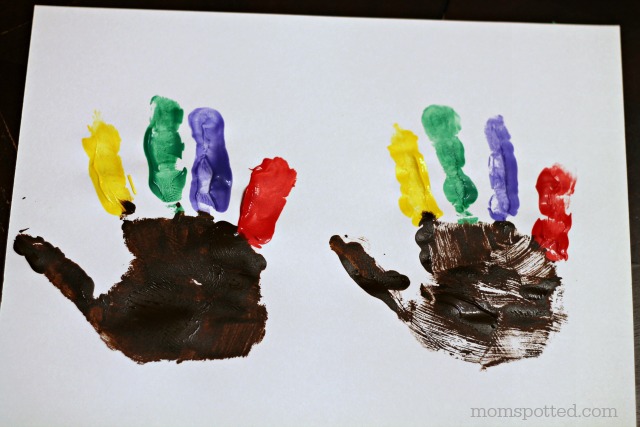 Try to place the hand and fingers down all at once and then while they have their hand there you can press down gently to make sure all the areas of their hands touch the paper. Once your prints are made your kids can wash their hands and then let it completely dry.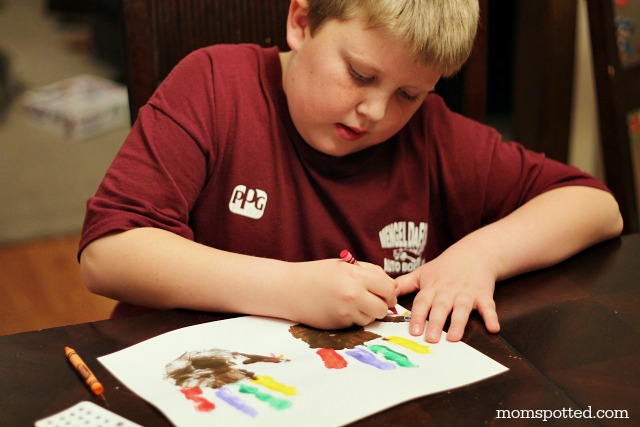 When it's dry you can use your crayons to change your handprints into turkeys! We have sticker eyes in different sizes that you can choose from that best fit your hand size.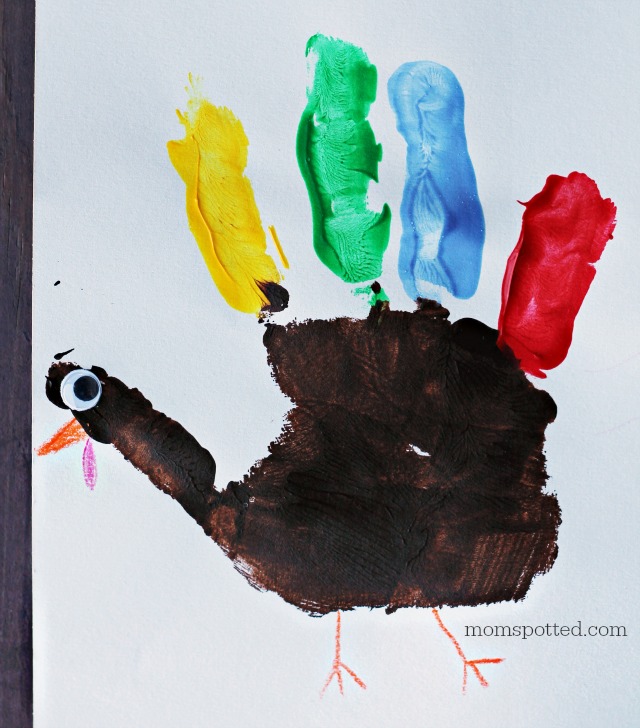 Then Gavin used his best penmanship to finish it off. Now when we go to Thanksgiving dinner he has the perfect card for Nanny. We know she will just love it too!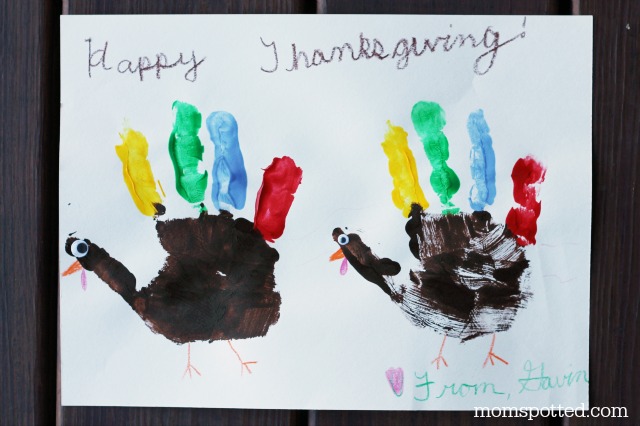 For more fun craft ideas make sure to follow our Fun Crafts with Mom Pinterest Board!
Follow Jennifer MomSpotted's board Fun Crafts With Mom on Pinterest.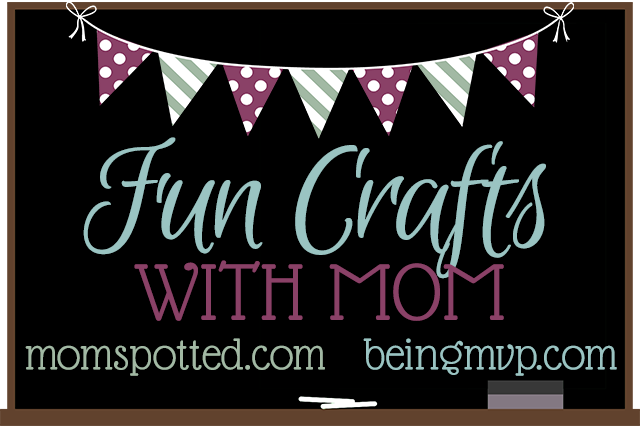 Every Monday we want you to come on over and check out our latest craft! Now head on over and check out Being MVP's Thanksgiving Paper Headdress.