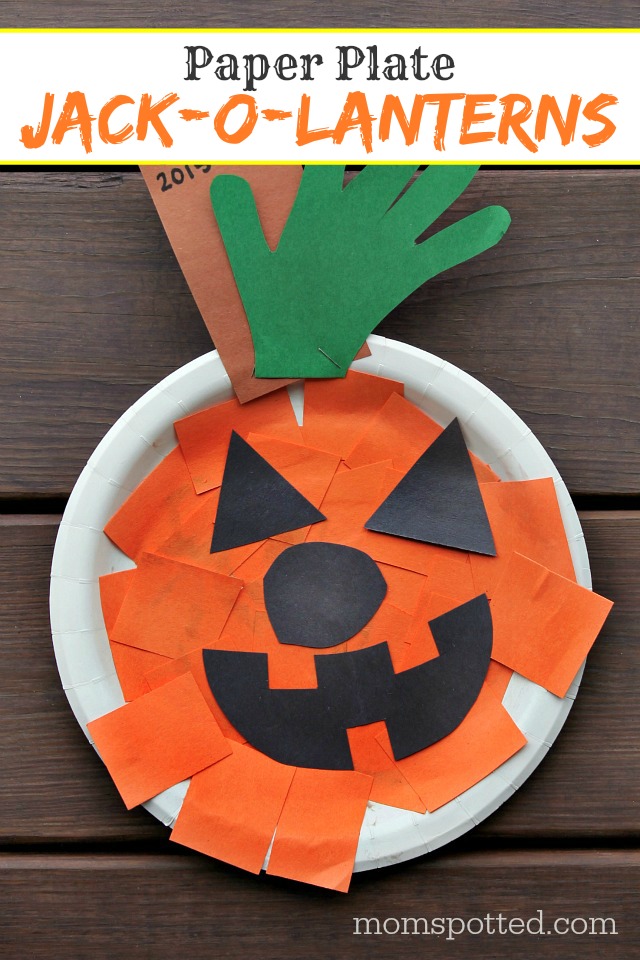 I'm so excited it's officially October! It means I can finally pull out all the Halloween decorations and start to get festive for the string of upcoming holidays! I thought I'd have the boys make these Halloween Jack-O-Lantern Paper Plate Pumpkins to get them excited too!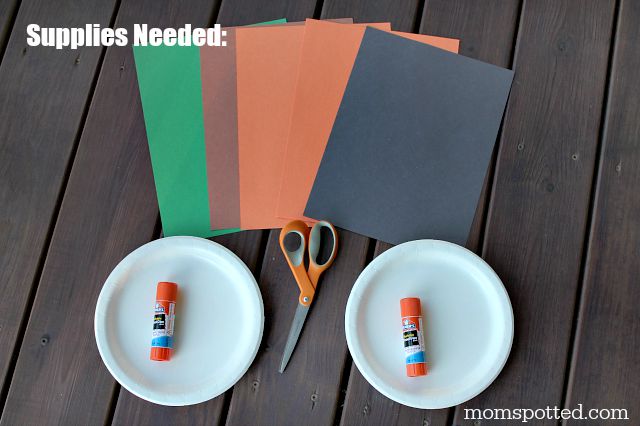 Making these are pretty simple and don't many supplies. You probably have most of them on hand already.
SUPPLIES NEEDED: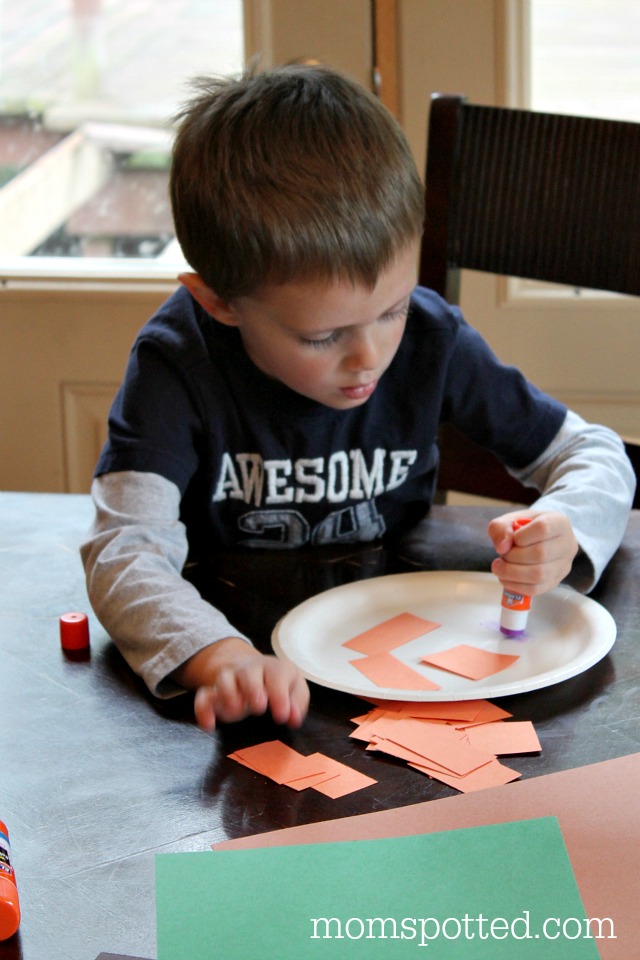 As you know Sawyer loves any craft that lets him use a glue stick. We tend to use the paper squares over paint because of this but you could easily paint your pumpkin orange too. We just took regular construction paper and cut it into strips, then cut the strips into squares. We used glue sticks to stick the pieces to the plate.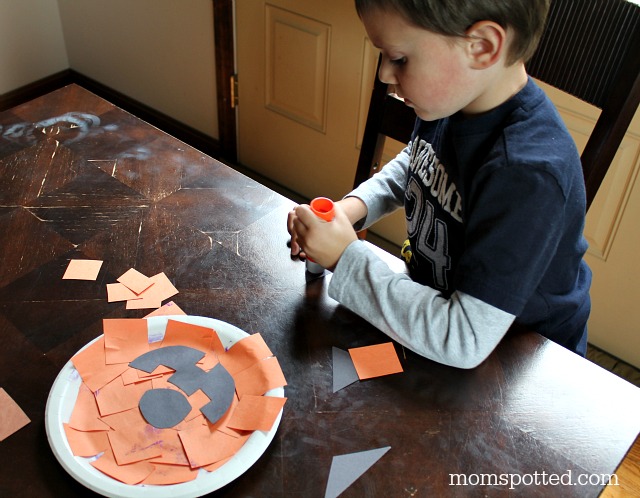 We then cut jack-o-lantern shapes out of the black paper and glued those to the plate too. The stem was just a big scrap piece and the stem we made by tracing each boys hand. I haven't done the hand thing in a while and it was a lot more difficult getting him to keep his fingers still while I traced. If your paper looks like this afterwards you might be crafting with a three-year old too.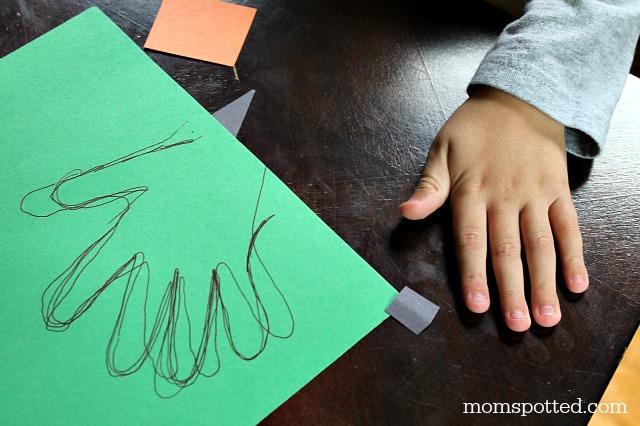 We cheated and decided to just staple the stem and hand onto the plate and it was done. The boys were pretty proud of the Jack-O-Lanterns they made and want to move on to the real thing next weekend!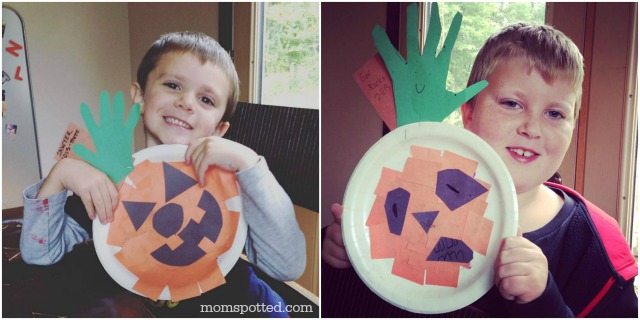 Didn't it turn out great?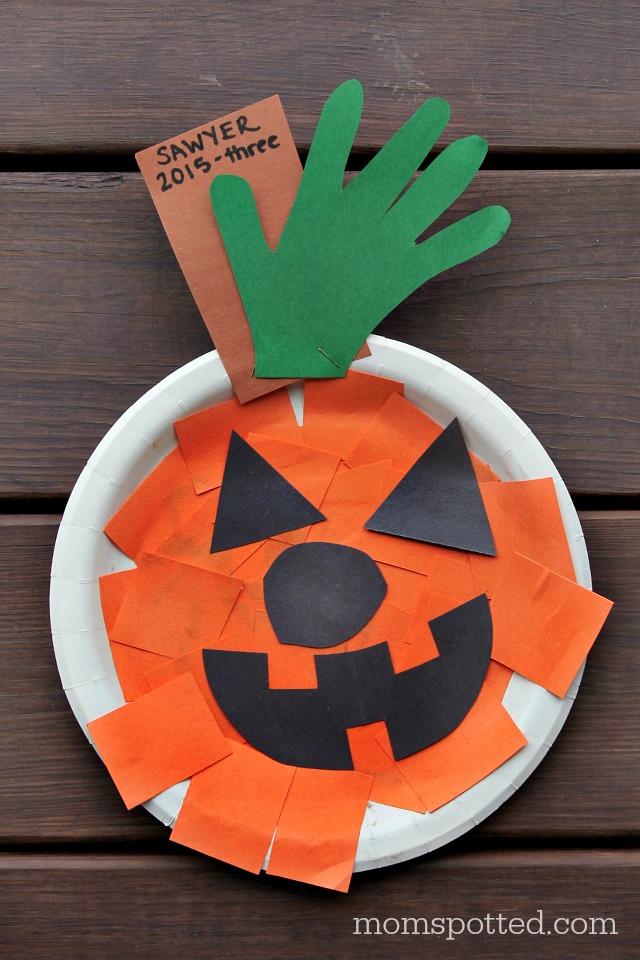 For more fun craft ideas make sure to follow our Fun Crafts with Mom Pinterest Board! You can also check out all my other great Paper Plate Crafts here.
Follow Jennifer MomSpotted's board Fun Crafts With Mom on Pinterest.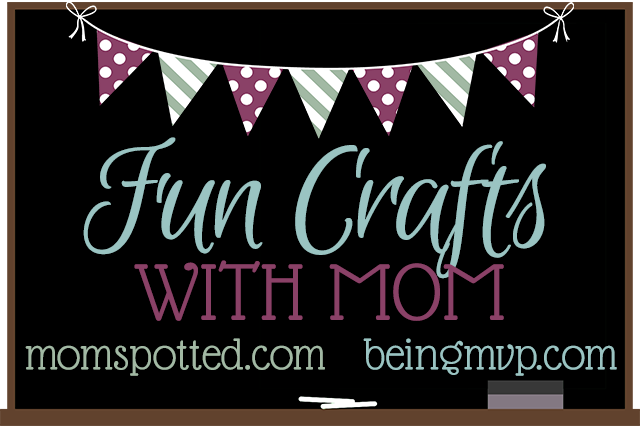 Every Monday we want you to come on over and check out our latest craft! Now head on over and check out Being MVP's DIY Friendly Ghost Candy Pouch.