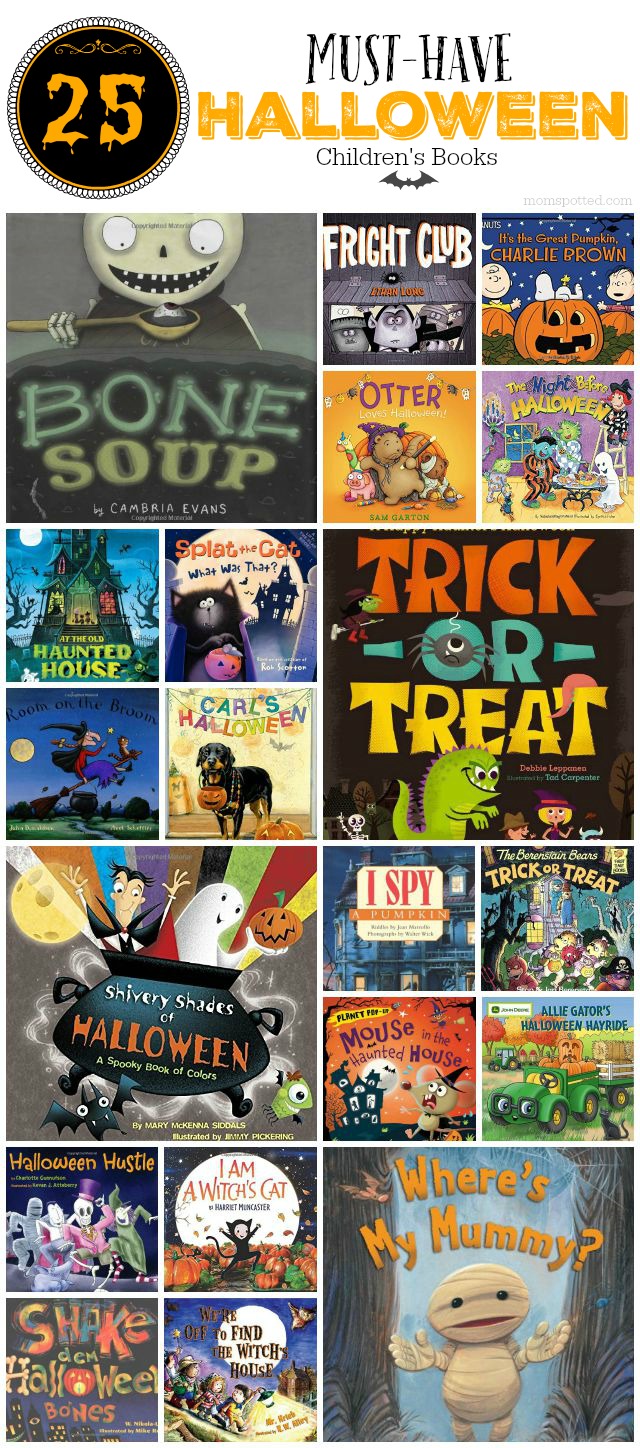 I love Halloween and I love celebrating it family style! My favorite books to read out loud are fun, colorful Halloween books! We've been working on building our book collection and many of these are on our shelf and the rest are on our want list! I'd thought I'd share with you our 25 Must-Have Halloween Children's Books!
In the dark, a funky beat. Something white with bony feet. Skeleton dancing up the street, Doing the Halloween Hustle. Skeleton is dancing his way to a Halloween party—but as he grooves across town, he keeps stumbling, tumbling, and falling apart! Can Skeleton stay in one piece long enough to make it to the party?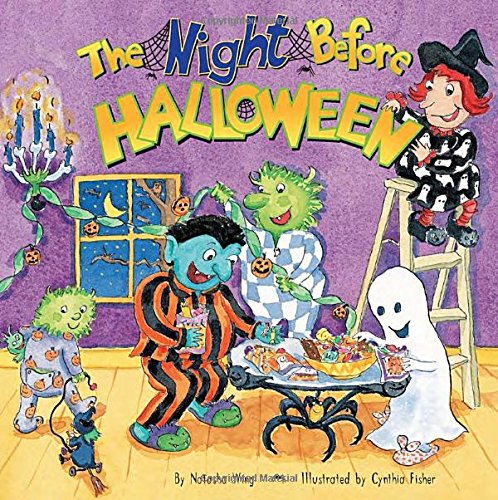 The Night Before Halloween Paperback
"'Twas the night before Halloween, and all through the house, All the creatures were stirring, except for the mouse.The monsters had gathered to plan and prepare,For the trick-or-treaters who soon would be there?."
What's the best way to help a skeleton get over his hiccups?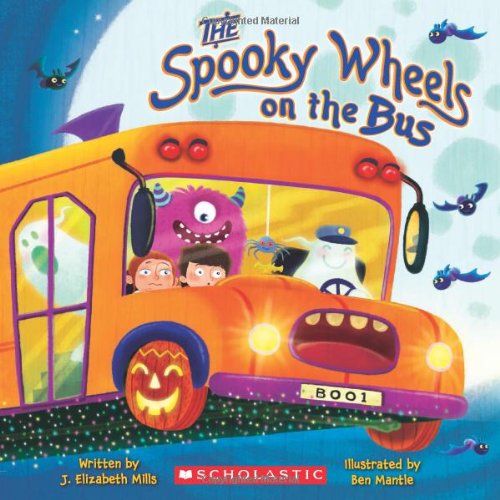 The Spooky Wheels on the Bus Paperback
THE SPOOKY WHEELS ON THE BUS is a humorous Halloween-themed version of the classic song THE WHEELS ON THE BUS…with a few ghoulish tricks and treats up its sleeves! Count from One Spooky Bus up to Ten Goofy Ghosts as this Halloween ride races through town picking up a few unsuspecting passengers along the way.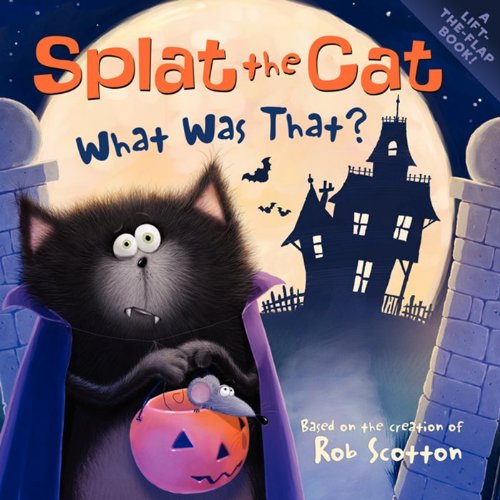 Splat the Cat: What Was That? Paperback
Halloween should be a black cat's favorite holiday, but Spat the Cat is nervous about visiting a creepy haunted house. He's worried it will be too scary. Splat's friend Spike tells Splat not to be a scaredy-cat—the haunted house is just for fun! Splat and Spike's visit to the haunted house turns into a rescue mission when Splat's pet mouse, Seymour, gets lost inside.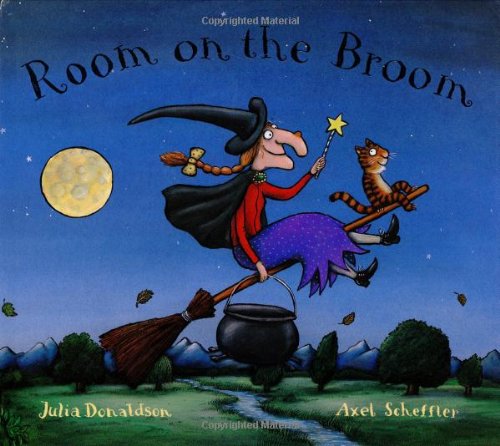 Room on the Broom Hardcove/Paperback
The witch and her cat couldn't be happier, flying through the sky on their broomstick-until the witch drops her hat, then her bow, then her wand! Luckily, three helpful animals find the missing items and all they want in return is a ride on the broomstick. But is there room on the broom for so many new friends? And when disaster strikes, will they be able to save the witch from the clutches of a hungry dragon?
Known across the land for his infamous appetite, Finnigin is never seen without his eating stool, his eating spoon, and his gigantic eating mouth. When Finnigin finds himself in a new town on Halloween, he hopes to join a great feast with the creatures who live there. But not a body or soul will share any of their food with the ever-famished Finnigin. So what's a hungry skeleton to do? Armed only with his wits and a special ingredient, will Finnigin be able to stir up a cauldron's worth of Halloween magic?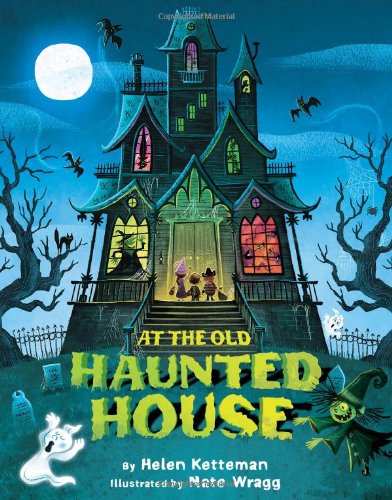 At the Old Haunted House Hardcover
There are all kinds of creatures in the house: a big Ma monster and her wee monsters two, a scrawny black cat and her wee kittens three, a green Pa goblin and his wee goblins four, and more! Count along as the creatures prepare for the Halloween Fright. The text, written in the pattern of the popular poem "Over in the Meadow," makes reading aloud fun, while the cinematic illustrations set the scene for an unforgettable romp through the old haunted house. Trick or treat!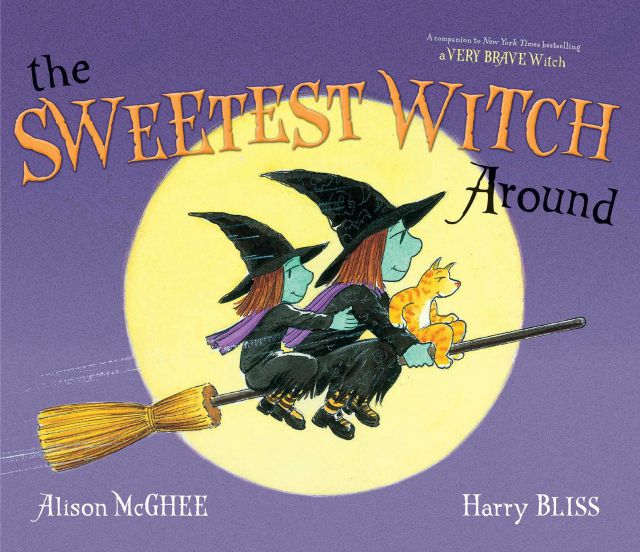 The Sweetest Witch Around Hardcover/Paperbook
It's Halloween night, and one very brave witch has decided to teach her little sister all about humans and what they enjoy, including some yucky stuff called "candy." But when it seems the little Witchling thinks candy is yum, her big sister flies off to set her straight—and then she gets stuck in a tree! Good thing the little Witchling isn't afraid to be brave!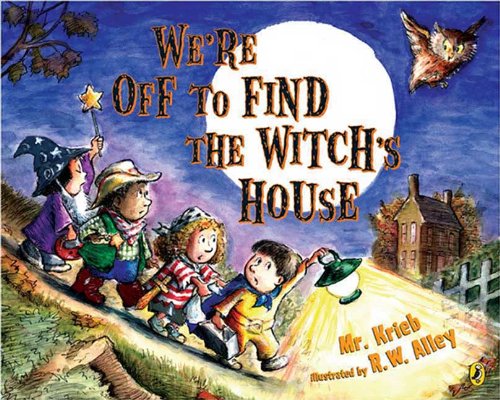 We're Off to Find the Witch's House Paperback
It's Halloween night, and as the moon rises, four children set off to find the witch?s house. on their way they encounter a host of silly, spooky characters, from a skittle-skattling skeleton to a shirking, lurking Dracula. Can they make it all the way to the witch?s house? or will their fears get the best of them? this humorous take on a favorite holiday begs to be read aloud again and again.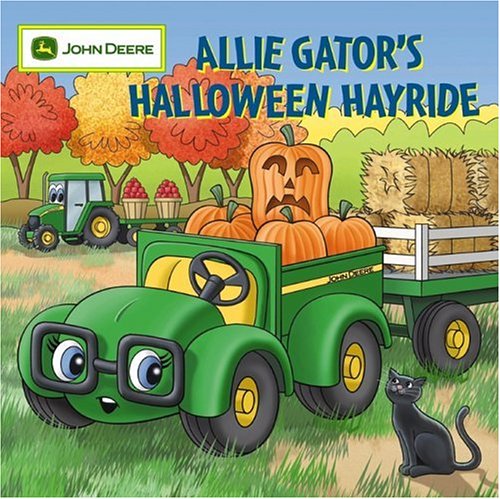 Allie Gator's Halloween Hayride Paperback
Halloween is here and it's Allie Gator's turn to pull the hayride and help people find the perfect pumpkin. But a black cat keeps crossing her path and that worries Allie. Didn't Corey Combine and J.T. say black cats are unlucky? Not this one-she helps Allie find the best pumpkin patch of all!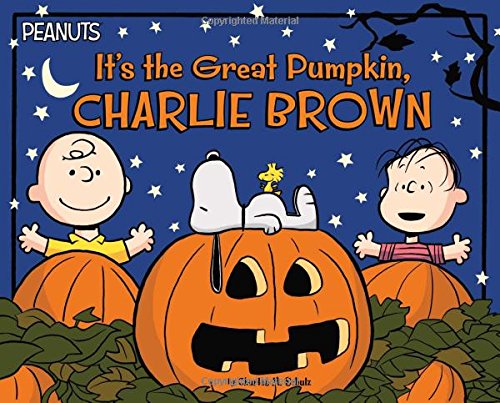 It's the Great Pumpkin, Charlie Brown (Peanuts) Paperback
Spooky tricks and hilarious treats abound in this retelling of the beloved Halloween special that comes with holographic foil and embossing on the cover! Celebrate Halloween with Charlie Brown and the rest of the Peanuts gang!
Little Baby Mummy wants just one more game of hide-and-shriek with Big Mama Mummy before bedtime. The night is deep and dark, full of friendly creatures that click their clacky teeth and whoosh past on flippy-floppy wings. But who will comfort Little Baby Mummy if a small, scritchy-scratchy someone gives him a scare? Big Mama Mummy, of course! Fresh, comical illustrations complement this ever-so-slightly suspenseful story with a satisfying ending.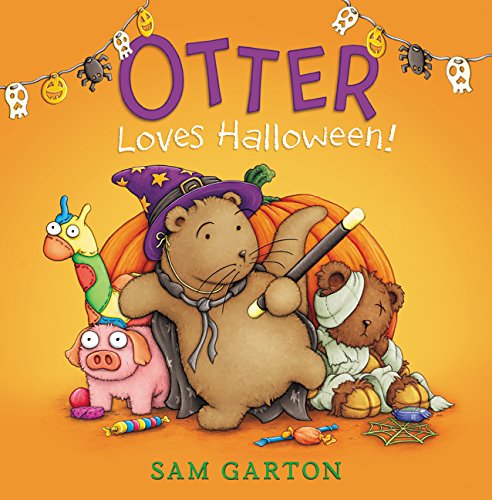 Otter Loves Halloween! Hardcover
Get in the Halloween spirit with Otter—the irrepressible picture book character from I Am Otter and Otter in Space, sure to be adored by fans of Pete the Cat. Halloween is Otter's favorite holiday. It's also a very busy time for her and Teddy. With so much to do, it's a good thing she's a Halloween expert! With Otter's winning voice and Sam Garton's classic yet fresh artwork, Otter Loves Halloween! is sure to be a holiday favorite.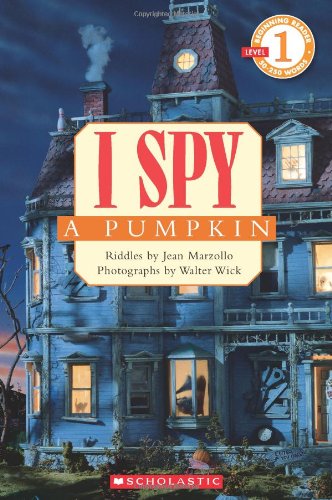 Scholastic Reader Level 1: I Spy A Pumpkin Paperback
All-new, easy-to-read riddles by Jean Marzollo are paired with fun, gently spooky photographs culled from previously published I Spy books to create the ninth I Spy reader. With rhythm, rhyme, and picture clues, this book is written to support the newest reader.
Each year, on Halloween eve, Fright Club meets to go over their plan: Operation Kiddie Scare. Only the scariest of monsters can join Fright Club-Vladimir the Vampire, Fran K. Stein, Sandy Witch, and Virginia Wolf have all made the cut. They've been practicing their ghoulish faces, their scary moves, and their chilling sounds. But when a band of cute little critters comes along asking to join in the fun, the members of Fright Club will find out who really is the scariest of all! This clever, rollicking read aloud text and delightfully spooky illustrations will have young readers laughing, cheering, and begging to be the newest members of Fright Club.

Planet Pop-Up: Mouse in the Haunted House Paperback
The carefree animals of Planet Pop-Up: Mouse in the Haunted House are caught up in all sorts of spooky and silly antics in this rhyming pop-up book. Open up the pages to find out how Mouse and his pals roam through the haunted rooms and corridors in a way that will make you laugh! The animals' adventures will bring smiles to the faces of young readers, and the colorful, high-quality interactive pop-ups with moving elements will entertain for hours on end.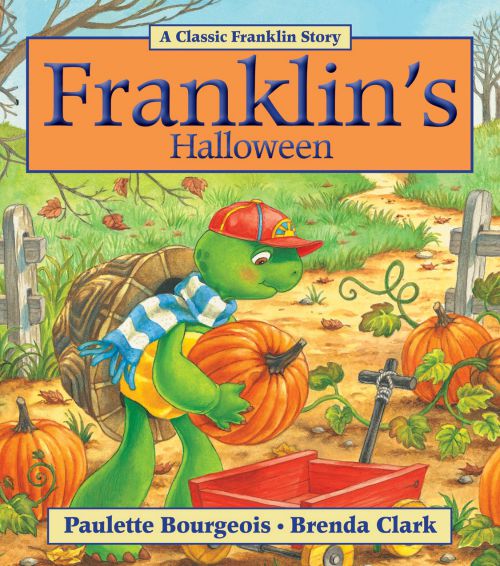 Franklin's Halloween Paperback
Franklin and his friends are excited about the Halloween party. But things get scary when Franklin begins to think that there might be a real ghost at the party in this Franklin Classic Storybook.
Ten ghosts, a witch, and a haunted house make this Halloween countdown a spooky treat!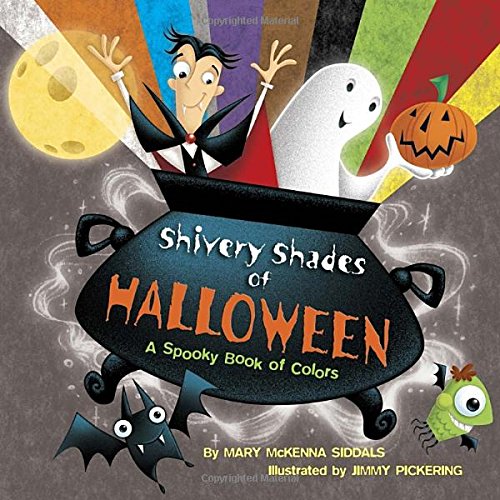 Shivery Shades of Halloween Hardcover
What color is Halloween? Why, it's as green as an "eerie glow, evil grin, vile brew, clammy skin," as white as "cobwebs clinging, a misty trail, a skull, a spook, a face gone pale . . ." Children will learn their colors as they follow a cute little creature on his adventure through haunted halls, moonlit forests . . . perhaps even a Halloween party! Jimmy Pickering's stylized settings and adorable monsters add a blast of colorful creepy-crawliness that will make kids giggle. Who knew that learning colors could be such spooky fun?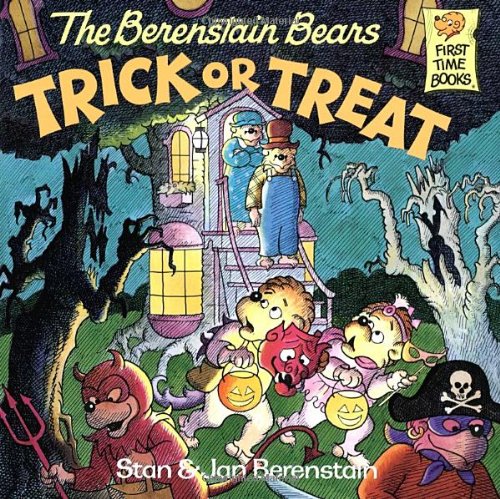 The Berenstain Bears Trick or Treat Paperback
As Brother and Sister Bear don their costumes to go trick-or-treating by themselves for the first time, they plan to avoid Miz McGrizz's spooky home. But during their Halloween outing, the cubs discover that appearances can be deceiving.
Mom has to go help Grandma, but it's Halloween, and Carl and Madeleine don't want to miss out on the fun. So after Mom leaves, they make their own costumes and go out trick-or-treating by themselves. They even stop in at a party to bob for apples before they return safely to their house, content from their Halloween adventure and with Mom none the wiser.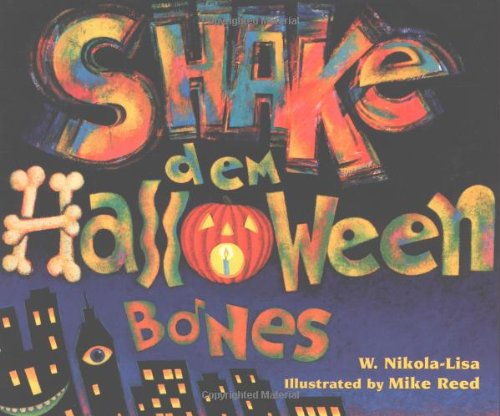 Shake Dem Halloween Bones Paperback
It's Halloween night. The city is quiet. The city is still. But as the lights go down, the music comes up – and the guests start to arrive at the hip-hop Halloween ball! And oh, what a party it is. Told in hip-hop rhyming text, L'il Red Riding Hood, Goldilocks, Tom Thumb, and all of their fairy-tale friends come together for a rapping, stomping, shaking Halloween romp. Scoo-bee-doo-bee-doo-wah. Yeah!
In this whimsical picture book, a little girl believes her mother is a good witch—and she is a special witch's cat! After all, every good witch needs a black cat. Together, this playful girl and her loving mom are a perfect twosome, whether they are mixing potions, growing magical plants, or dreaming of wild broomstick rides under a full moon.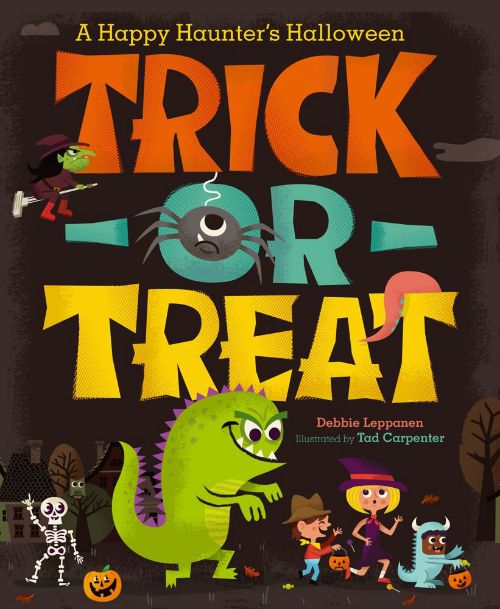 Trick-or-Treat: A Happy Haunter's Halloween Hardcover
The happy haunters are ready for a monstrous good time! In this collection of fifteen sweet, silly, and seriously fun rhyming poems, young readers will meet hungry ghouls, sneaky ghosts, and frisky skeletons, all who love partying in the moonlight. It's a Halloween spook-tacular like no other!
Don't forget to check out our favorite 15 Halloween Board Books for Toddlers & Babies!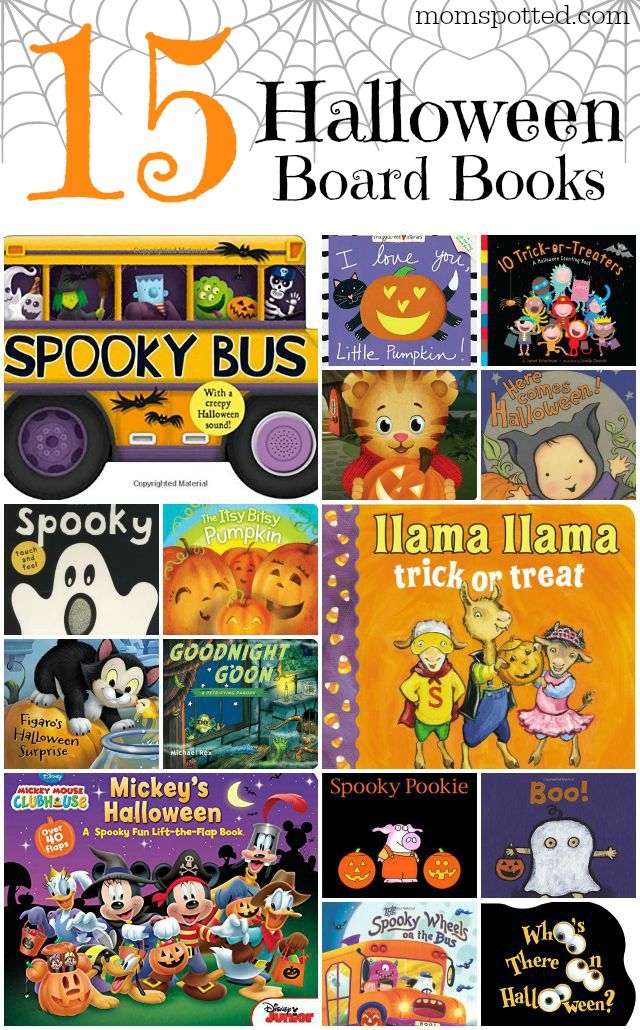 For more great book round-up's make sure to check out my Children's Books board on Pinterest!
Follow Jennifer MomSpotted's board Children's Books on Pinterest.