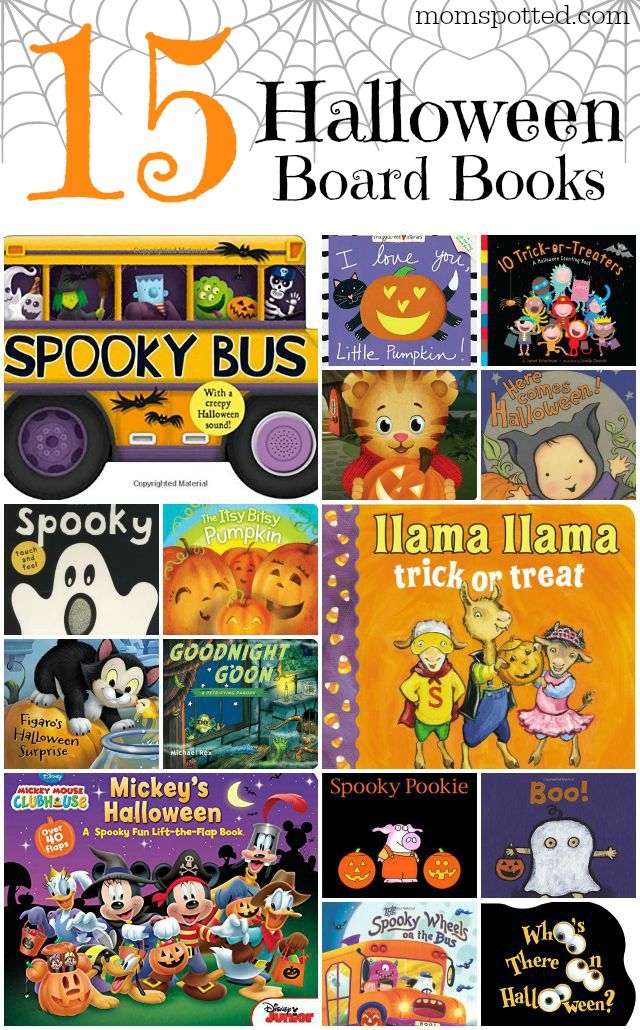 The first thing that comes out each holiday is our stash of movies and books. They are always packed right on top and the kids enjoy seeing their favorite characters celebrating just like they are. Sawyer's still enjoying all his Halloween Board Books that we've accumulated over the last few years and we wanted to share with you some of our favorites.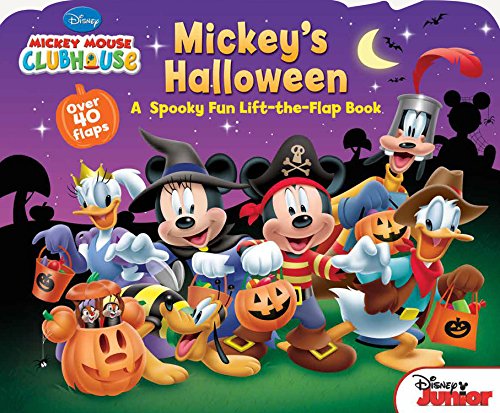 Mickey Mouse Clubhouse Mickey's Halloween Board book
Join Mickey and the rest of the Clubhouse gang in this ghostly tale! With over 40 flaps to peek under, this oversized board book is full of all sorts of tricks and makes the perfect Halloween treat for your little one!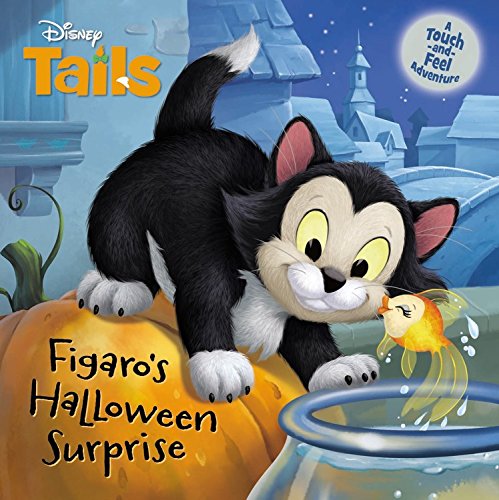 Disney Tails Figaro's Halloween Surprise Board book
Get in the spirit with Figaro as he sets up the perfect Halloween surprise for his friend, Cleo! The first in a new charming line of touch-and-feel board books, this title features an adorable new story starring everybody's favorite black cat, Figaro, original art, and touch-and-feel elements on every spread.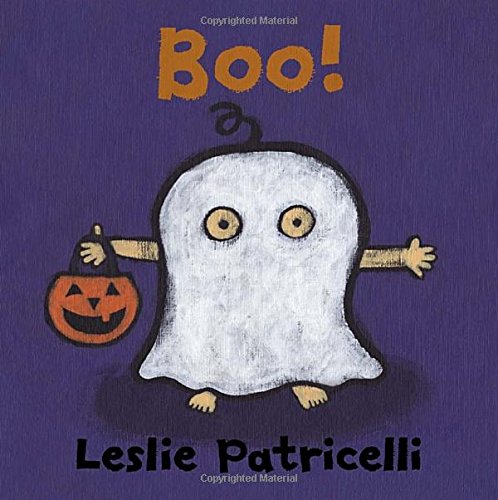 Boo! (Leslie Patricelli board books) Board book
It's almost Halloween! How should Daddy carve the pumpkin? So many expressions to choose from! What should Baby be—a princess or pirate, ballerina or clown? When the jack-o'-lantern's ready (looking suspiciously like Baby), it's time for a little ghost to head out in the slightly scary night. But fear turns to excitement as the pumpkin fills up with treats. WOW!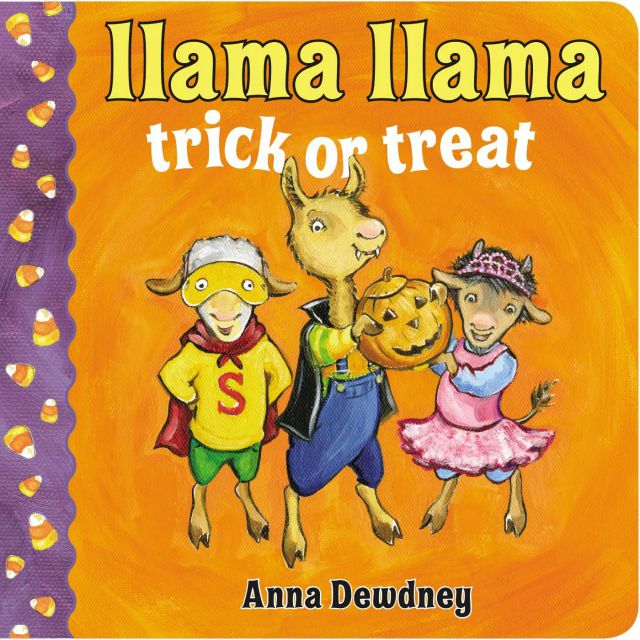 Llama Llama Trick or Treat Board book
In Llama Llama Trick or Treat, little llama finds the perfect costume, picks out a pumpkin for a jack-o'-lantern, and then goes trick-or-treating with Mama and his friends!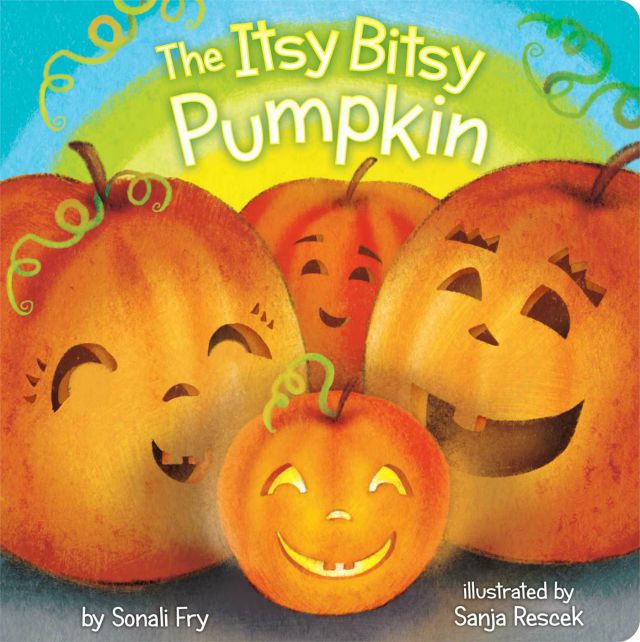 The Itsy Bitsy Pumpkin Board book
This gently spooky twist on "The Itsy Bitsy Spider" makes a favorite nursery rhyme just perfect for Halloween!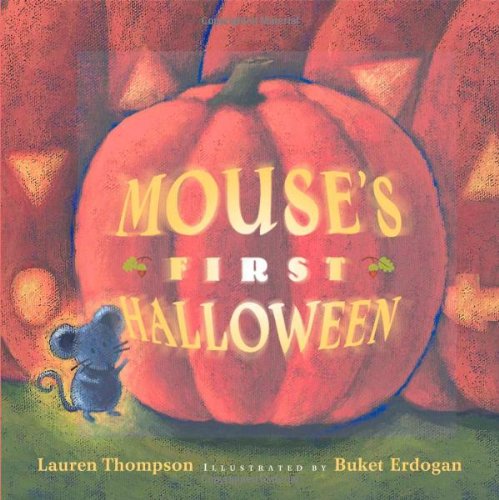 Mouse's First Halloween (Classic Board Books) Board book
Join Mouse on a spooky fall night. He hears bats flying, leaves falling, and children singing, "Trick or Treat!" What can it mean? Find the answer in this sturdy board book edition of the best-selling picture book.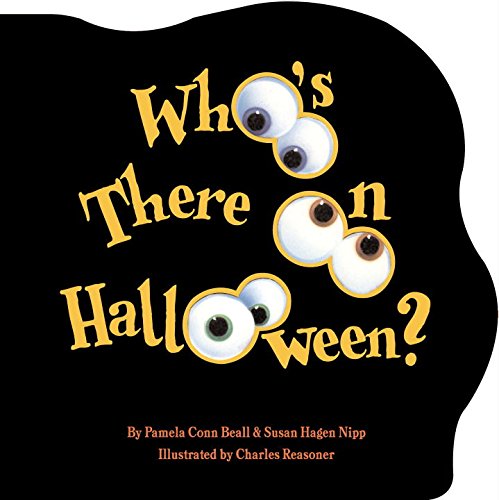 Who's There on Halloween? Board book
Who's There On Halloween? encourages readers to play along and use the clues to name the holiday characters hidden inside. Featuring charming text by Pamela Conn Beall and Susan Hagen Nipp and adorable illustrations by Charles Reasoner, these two Halloween books are sure to delight and entertain.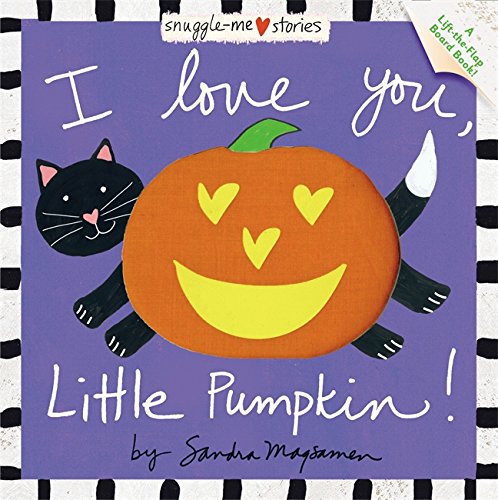 I Love You, Little Pumpkin! Board book
This bestselling interactive novelty format features sturdy lift-the-flaps on each spread and blends Sandra Magsamen's signature soft illustrations and heartfelt messages with a touch of Halloween. Babies will giggle at all of the adorably costumed little ones and squeal with delight when a surprise mirror reveals who is loved most of all!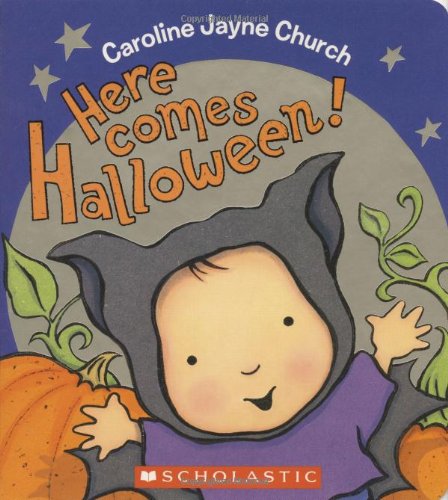 Here Comes Halloween! Board book
With glitter, flocking and touch-and-feels galore, Caroline Jayne Church tackles a not-so-spooky Halloween! Help this little boy decide what to be for Halloween: A robot? A dinosaur? A monkey? Find out what he chooses! Caroline Jayne Church's sweet line and color make a not-too-scary Halloween! Glitter, flocking, and fancy touch-and-feels on every spread will keep toddlers enthralled.
It's Halloween! What will little Pookie decide to be this year? Pookie tries on costumes one by one, but somehow can't find just the right thing. The resolution to Pookie's dilemma will delight toddlers and their caregivers alike. Told and illustrated with Sandra Boynton's celebrated charm and pizzazz, Spooky Pookie has all the makings of a beloved Halloween classic. Boo!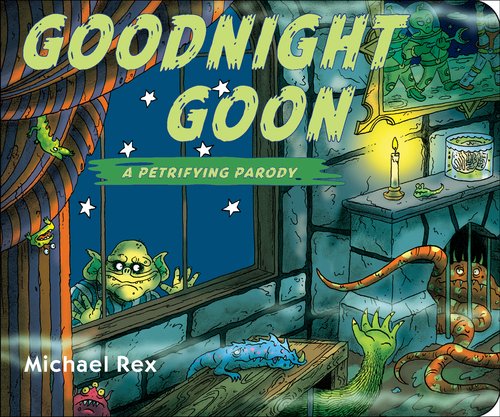 Goodnight Goon: a Petrifying Parody Board book
It's time for bed, but one little goon still isn't ready for sleep! With lively rhymes and cheeky art that'll get readers howling, this hilarious take on the beloved classic will have a whole new audience saying, "Goodnight monsters everywhere!"
There are ghosts and ghoulies, monsters and mummies, and many more creepy characters taking a ride inside the spooky bus. With fun rhymes to read to get into the seasonal mood, this bus-shaped book has a button to press…which makes a spine-tingling Halloween sound!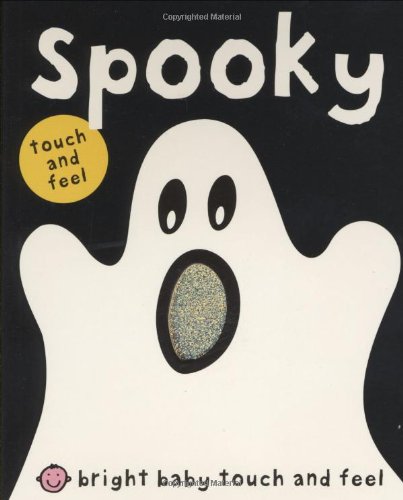 Bright Baby Touch & Feel Spooky (Bright Baby Touch and Feel) Board book
Interactive board book for babies and toddlers, featuring images and simple text on a spooky theme. Touch and feel patches on every spread encourages child to interact with the book. Aids in the development of early vocabulary.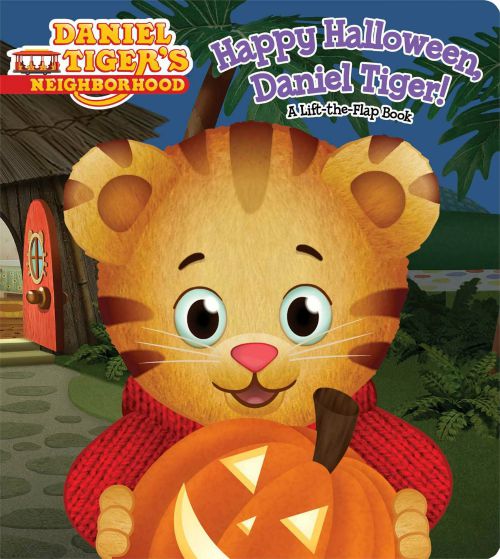 Happy Halloween, Daniel Tiger!: A Lift-the-Flap Board book
Put on your costume and join your friends from Daniel Tiger's Neighborhood for a Halloween celebration in this board book with flaps! It's Halloween in the Neighborhood of Make Believe, and Daniel Tiger and his friends can't wait to celebrate! Come along with Daniel, Katerina Kittycat, Miss Elaina, O the Owl, and Prince Wednesday as they pick out their creative costumes and march in a Halloween parade! This board book features lift-and-reveal flaps on each spread.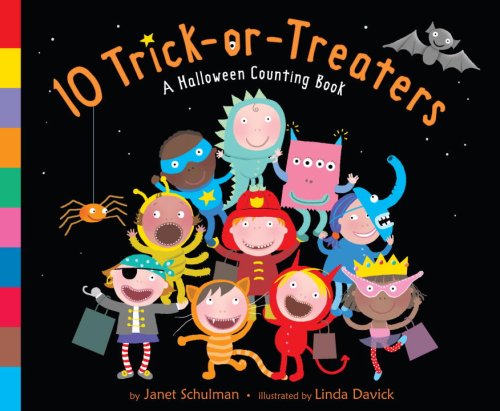 10 Trick-or-Treaters Board book
Little do these ten trick-or-treaters know that they are the ones who will be frightened on Halloween night when a toad hops near, a skeleton tries to join their dance party, and a monster asks to share their candy.
For more great book round-up's make sure to check out my Children's Books board on Pinterest!
Follow Jennifer MomSpotted's board Children's Books on Pinterest.