One of the biggest and most important purchases a parent makes is their car seat. When I was pregnant with my first born, Malone, I spent a lot of time researching car seats. I found myself a little overwhelmed by the process. I ended up making myself a gigantic car seat feature spreadsheet and spent hours researching.  My nerdy list had five main sections to it that I'll share with you today.
5 Things To Consider When You're Purchasing A Car Seat.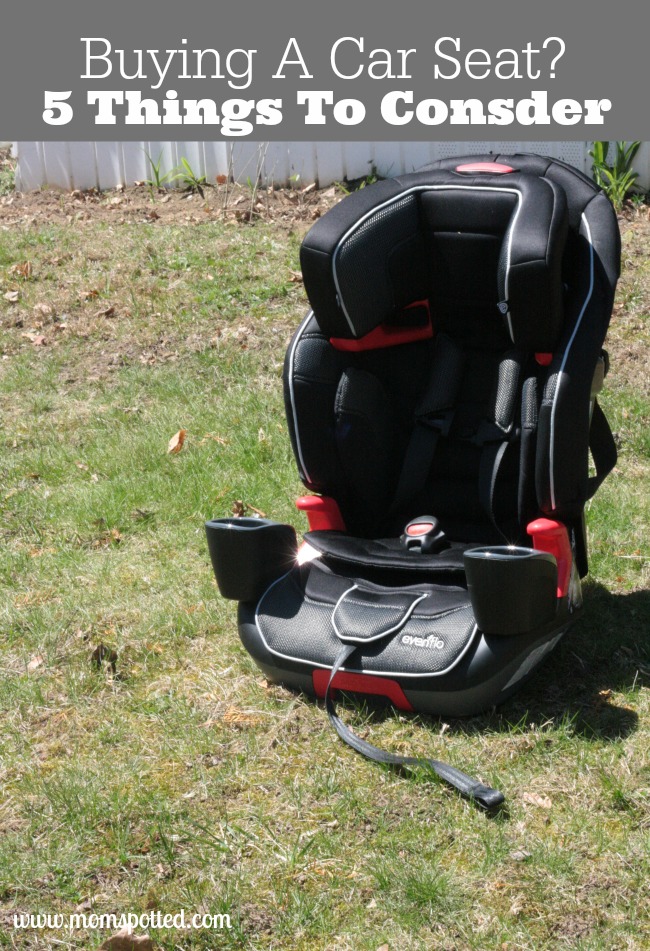 How safe is it? Does it meet or exceed standards? Has the company provided the results of crash tests? 
Is it in your budget? There are car seats out there at just about every price point. What is the average cost
Is it easy to install? There are times when you're going to want to remove your car seat from your car (general cleaning, puke, and potty accidents). How easy is it to get out and put back in?
Will it grow with your child or is it a one stage wonder? Each age and stage needs a different type of seat. A one year old should be in a different kind of seat than a four year old. Will you have to buy multiple seats if you purchase the one you're looking at or will it grow with your child?
Does it have any design perks?  Some car seats feature cup holders, sleek design or innovative technology in the cushioning.
Malone is a long and lean. On a good day, he weighs 42 pounds and he'll be six in June. Because of his height, we've had a hard time finding a booster seat that was comfortable for him and met safety standards. So when I started to hear about the Evenflo Advanced Transitions 3-in-1 Booster Car Seat, I was really excited. It was a lot of fun to fill in its features on my list.
There are so many reasons I love this car seat, but if I had to pick just one? It would be that it is meant to grow with us.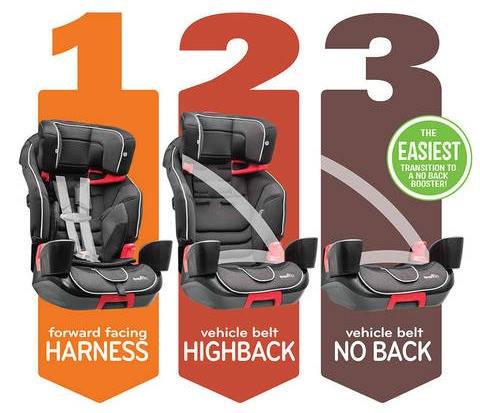 Right now, Malone is using this car seat in the 5 point harness model. The harness straps are on the very top level, so I know it won't be long until we start using this car seat as a high back booster seat. He is able to buckle himself in the harness, which is always a bonus since my hands are often full with his little sister.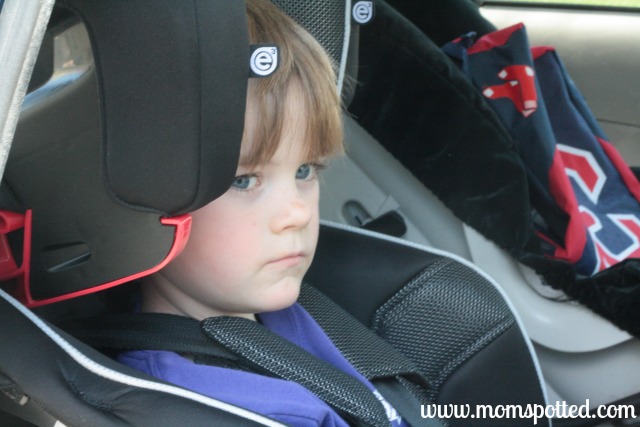 My husband said it was quit easy to install. Their SureSafe installation was quick and easy. Our kids have both been known to get car sick, so knowing we can get this in and out with easy is a great plus for us.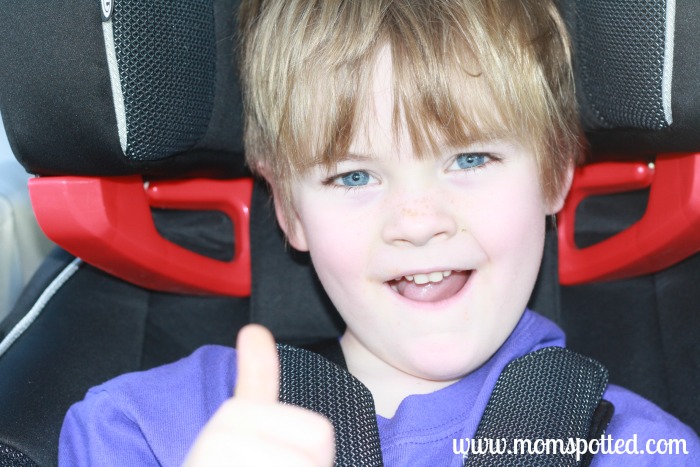 Malone thinks the cup holders are fancy and likes the "pillows" on the sides. He loves taking naps in the car.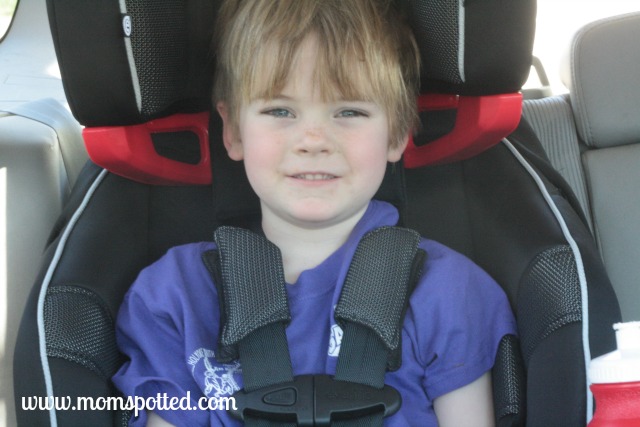 Here are some of the other great features of the Evenflo Advanced Transitions 3-in-1 Booster Car Seat.
Supports children from 22-110 lbs
ComfortTech; 3 unique, separate comfort layers adapt to your child as they grow while preventing pressure point buildup
Back removes transitioning seat to no back booster
Dual, seat integrated cup holders
Designed and tested for structural integrity at energy levels approximately 2X the federal crash test standard
Side Impact Tested
Meets or exceeds all applicable Federal Safety Standards and Evenflo's Side Impact Test Standard
What do you think? They've basically thought of everything right? The Evenflo Advanced Transitions 3-in-1 Booster Car Seat is a great option for families who want to make a sound investment in a workhorse car seat. You can purchase it here.
Evenflo® is taking extended use and comfort to the next level with the introduction of the Advanced Transitions 3-in-1 car seat. Visit Evenflo.com for more information.
This is a sponsored conversation written by me on behalf of Evenflo®. The opinions and text are all mine.