I love thinking back to when I was a first time mom. I love remembering how I felt and how nervous but also excited I was to be a mom. After we had first brought Hayden home from the hospital I remember laying in bed next to him just listening to him breathe. I was instantly head over heels in love with that tiny little boy. If I thought I heard him make a weird gurgle, squeak, or even worse NO noises I'd fly over to his bassinet and watch for his tummy to move up and down. I swear I sat on the edge of my bed in an exhausted daze for weeks just watching him breathe.
Then a few years later we brought Halli home from the hospital. I was a little more relaxed, but still caught myself at sitting the edge of my bed watching her breathe. That mama bear instinct to protect and keep your babies safe is intense! I think all moms just want to do whatever they can to keep their little ones safe.
Snuza is the developer of portable, lightweight, and easy-to-use movement baby monitors. Snuza sent me the Snuza Hero to try out and I absolutely love it! The Snuza Hero alerts parents/caregivers in 15 seconds if no abdominal movement is detected. To use the Hero all you have to do is attach it to the baby's diaper.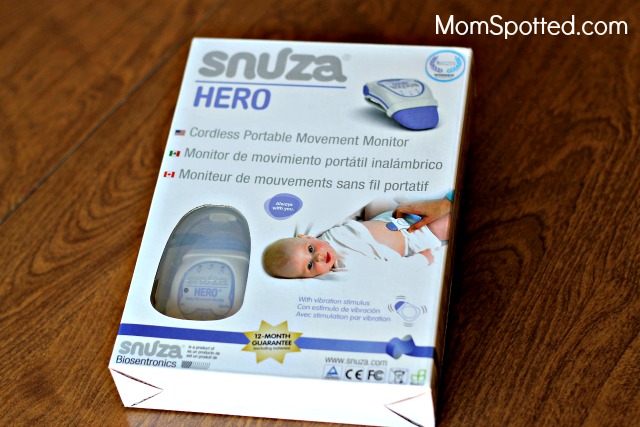 I was so impressed with the Hero and how easy it was to use. There are no wires, cords, cables or sensor pads that could potentially harm baby. It is made with hypo-allergenic, medical grade plastics and more importantly does not send or receive radio frequency signals. The batteries are replaceable and it only weights 1 oz making it the lightest monitor on the market.
The Snuza Hero is a portable and easy-to-use movement monitor, which clips onto baby's diaper to ensure that normal movement is maintained. Hero detects even the slightest abdominal movement and will alert you if your baby's movements are very weak or fall to less than 8 movements per minute. If no abdominal movement is detected for a period of 15 seconds, Hero will gently vibrate. Often this vibration is enough to rouse the baby, and Hero will revert to monitoring mode. After three vibration/rouse incidents, the Rouse Warning will alert you when you're baby's abdominal movements have stopped for 15 seconds on three occasions. If no further movement is detected for another 5 seconds, an alarm will sound to alert you.
I clipped the Hero right onto Halli's diaper to test it out and it stayed put! Halli is so crazy and busy, but the Snuza Hero didn't budge. I also put the Hero in my hand to see how it would react to movement. It picked up on even the tiniest movements. Even when I was trying to stay super still the Hero still picked up my twitches. The Hero flashes a tiny light for each abdominal movement. There are also a few modes that let you select a volume of a quick tick noise for each movement, or it can silently track. The Hero also comes with a little case to carry it in. It is perfect to put into a diaper bag and take it with you wherever you go!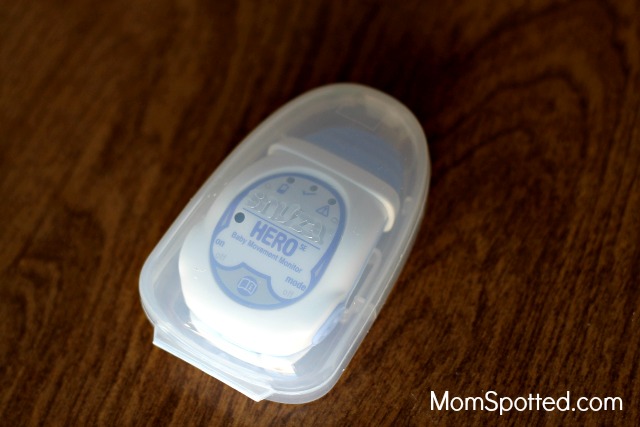 Next I put the Snuza Hero on the table to see how it would work with zero movement. After a few seconds it gave a quick little vibrate. I don't think the vibrate would be enough to wake up a baby, but just enough to get baby to move. Then when there was still no movement it had a very loud alarm. The alarm would definitely be loud enough to wake baby, and parents/caregivers. The alarm is super quick and easy to shut off. I am able to get it back to normal tracking super quickly.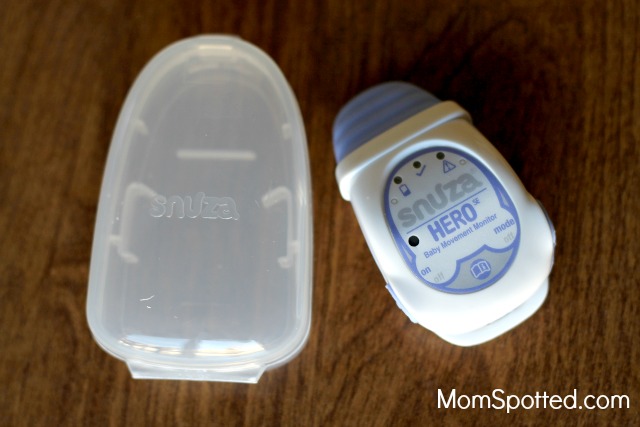 I absolutely love this product. I am going to tell all my mom friends about it. It would have given me so much peace of mind to have with my newborns and babies. I probably would have gotten a lot more sleep as well! I love that it is so easy to use, portable, cord free, stays put on babies diaper, and helps keep them safe. I think the Snuza Hero helps baby and mom sleep more peacefully.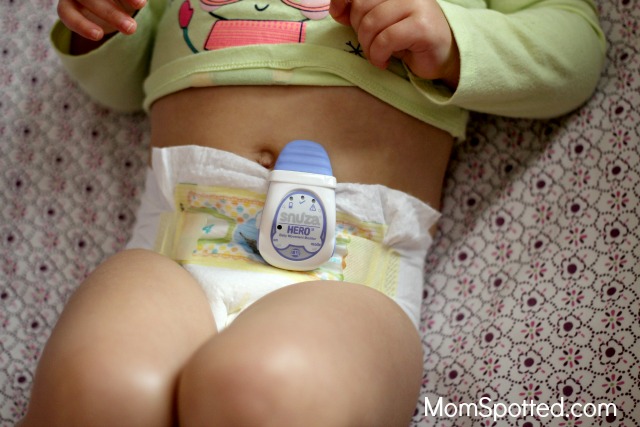 The Snuza Hero retails for $119.99 and will be available for purchase at Babies 'R' Us in February.
Right now one (1) Mom Spotted readers has the opportunity to win ONE (1) Snuza Hero!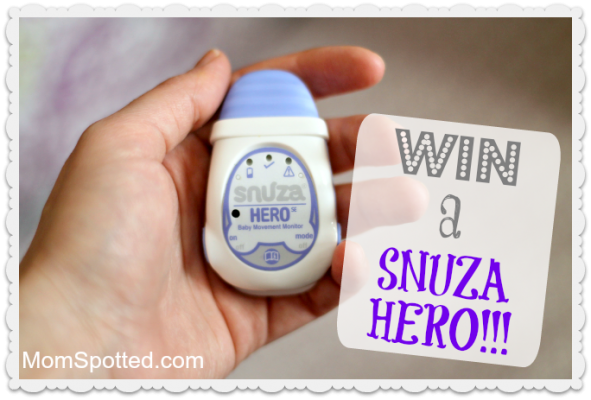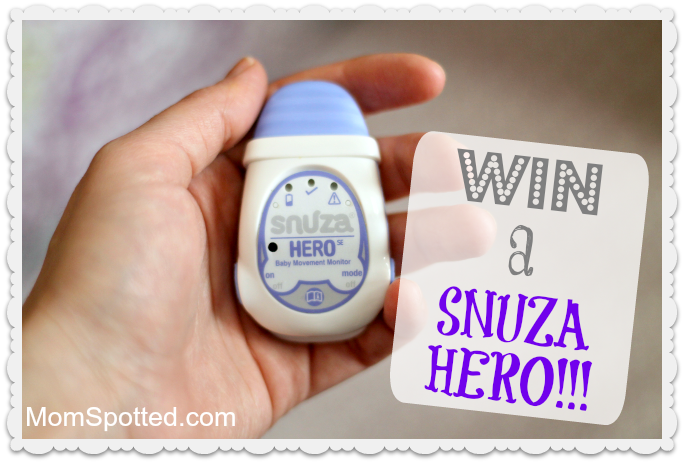 To enter use the Rafflecopter form below. Good Luck!
a Rafflecopter giveaway

Contest ends 02.23.15 at 11:59pm. For Official Giveaway Rules click here. U.S. Residents Only.