With my big focus on getting away from all the screens in the house I wanted to do something fun that didn't get messy. Thing is when you are working with toddlers messy kinda comes with the territory. As much as we love our sensory bins they do get messy at times. I have seen a few painting ideas on Pinterest and thought I'd give my own version a try.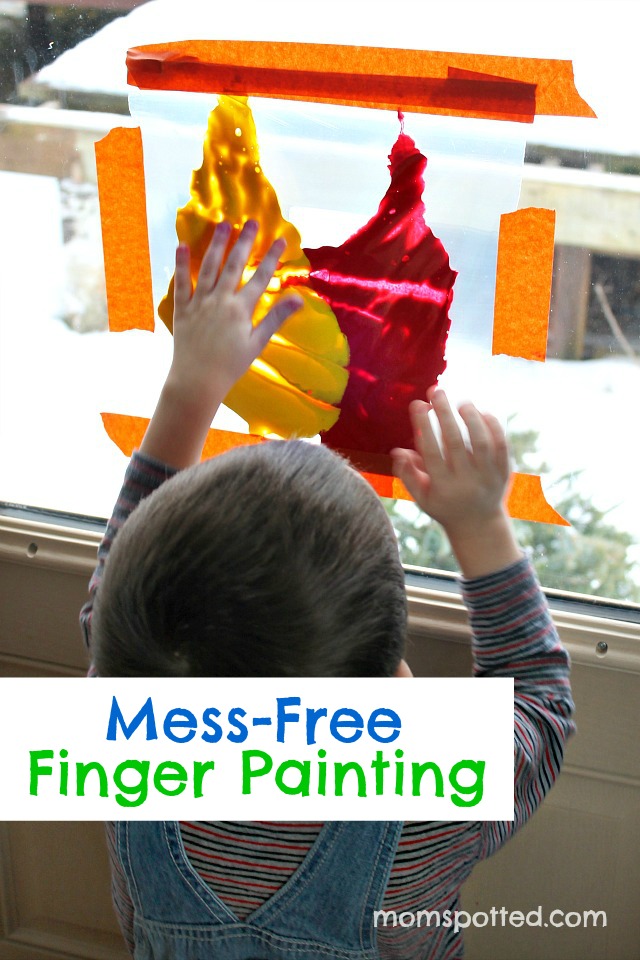 Supplies are super simple and are probably things you already have on hand.
SUPPLIES NEEDED:
Gallon Sized Plastic Zip Bag
Painters Tape
Paint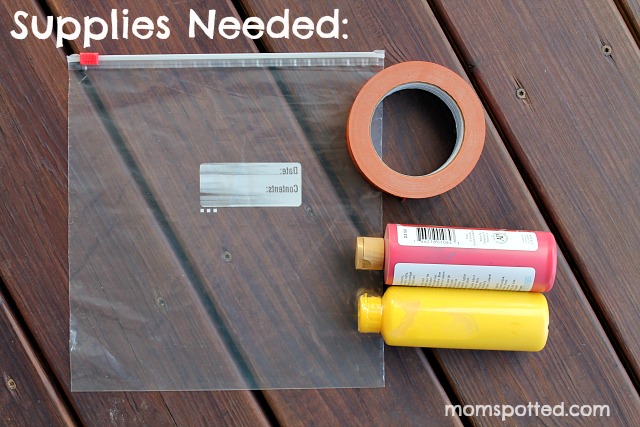 I started by taping my bag to the window. I couldn't find our painters tape so I grabbed some frog tape from a past project and it worked just fine. I taped all sides except the top. Don't tape it super tight, you will want just a little give when you add the paint.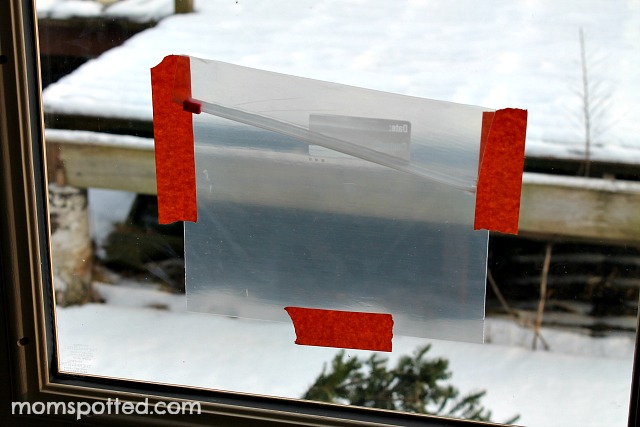 I then added two different colors of paint. You could easily just us one or more than two. It doesn't really matter. I took one long piece of tape and taped over the length of the zip closing for added security. My husband would not be thrilled with me at all if I got paint on our door or hard wood floors. Then I secured the bag to the window better.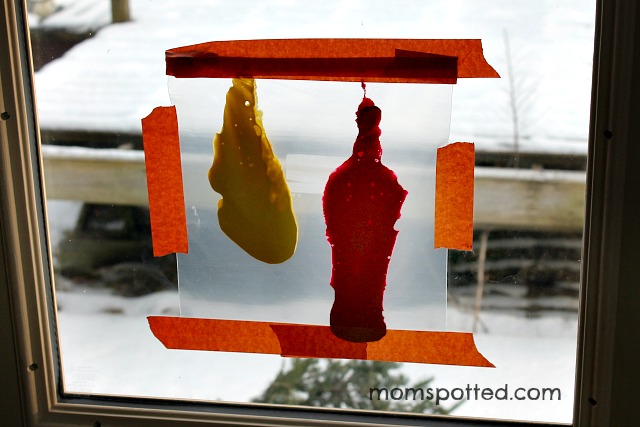 Sawyer immediately loved it and couldn't stop touching it. We had to learn how to touch it, at first he went to use his finger nails instead of his finger tips. Once he realized it didn't need much pressure to work he loved it and couldn't get enough.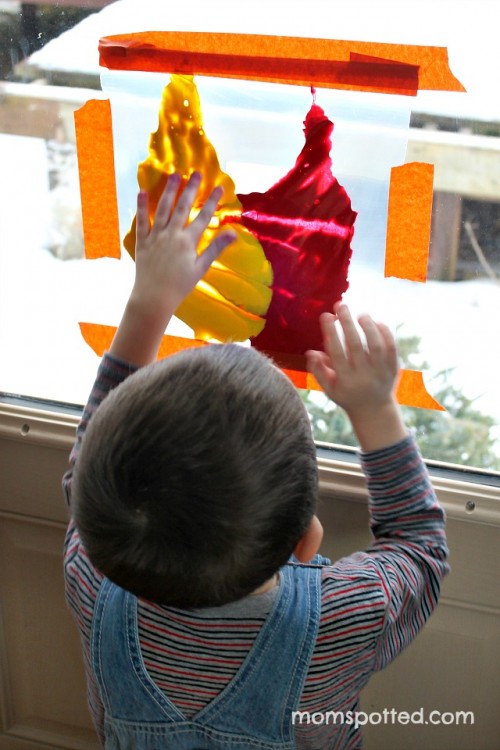 Here's a cute little video of him loving this project and how we used it to learn colors and shapes. We tried several different things for him to hold and use to write with other than his finger and found that the Q-tip was easiest for him and it didn't hurt the bag in any way. In fact it swirled smoothly along however he moved it.
How cute was he? We will definitely be doing this many times in the future with different color combinations.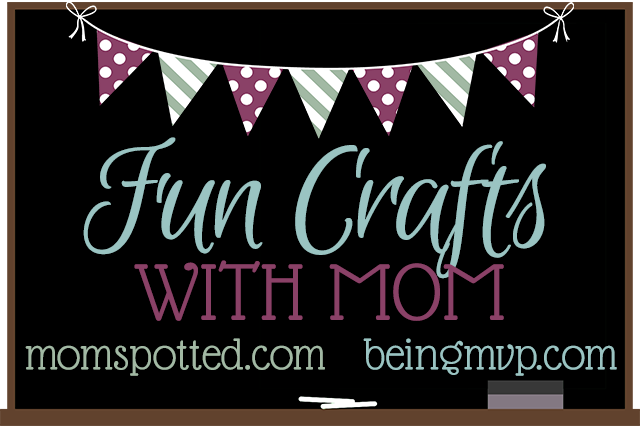 Every Monday we want you to come and link up your latest craft you made with your kids and share here! Now head on over and check out Being MVP's Valentine's Day Kids Bead Necklaces.
Mister Linky's Magical Widgets — Thumb-Linky widget will appear right here!
This preview will disappear when the widget is displayed on your site.
If this widget does not appear,
click here
to display it.