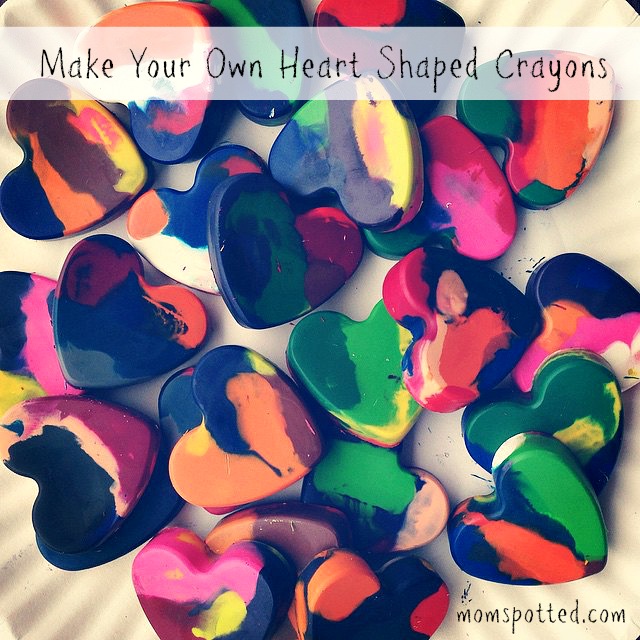 Gavin has been dying to make crayons lately. We usually make Christmas shaped crayons and even though we made loads of crafts this year it just didn't happen. Since their holiday break from school mainly landed after the holiday I thought it would still be a fun thing to do. We could even get ahead of the game and use them with our classroom valentine's by making heart shaped crayons.
I went on Amazon and bought this heart-shaped silicone mold and grabbed a few boxes of crayons out of our supply stock. When it's back to school time I always grab a bunch of these since they are only $.25 each at that time.
Supplies Needed:
Crayons – New, Broken, doesn't matter
Preheat oven to 250.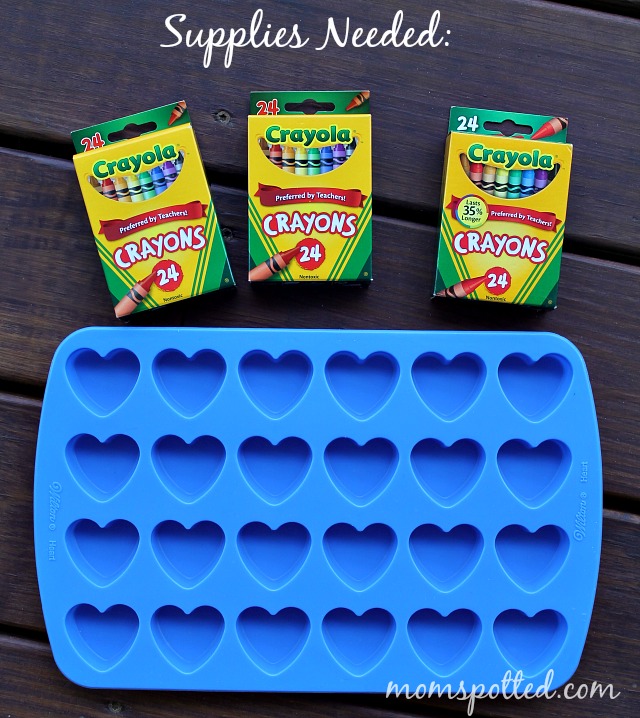 Peel all your crayons and break them into pieces. I used two of the 24 count packages. We don't like keeping the colors all the same. One of their favorite reasons for using them is that they are swirled together and will change color when using them.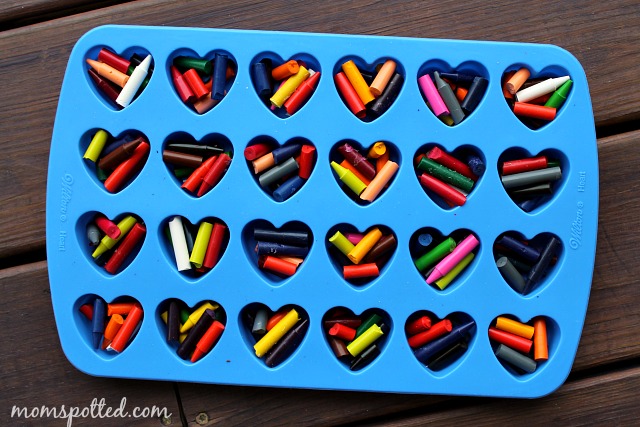 Before placing them in your oven place your mold on a baking sheet. Preferably, one you're not fond of.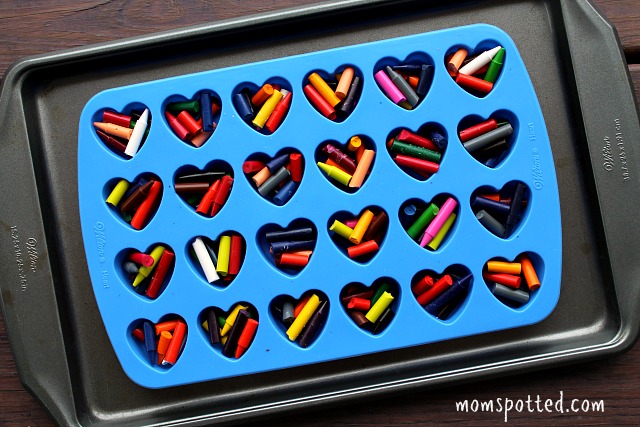 Bake at 250 for 15 minutes and then remove. Let stand until cooled. It's been super cold here so I just placed it on the front porch and it didn't take long. I accidentally bumped the pan taking it out and got melted crayon all over my pan which is why I say not to use your favorite. I still can't get it off but I'd rather it on the pan than the bottom of my stove.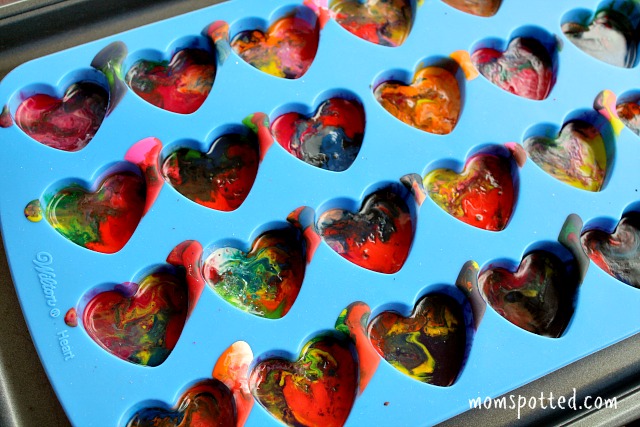 Once they've cooled just pop the heart shaped crayons out by peeling back the mold and they are ready to use.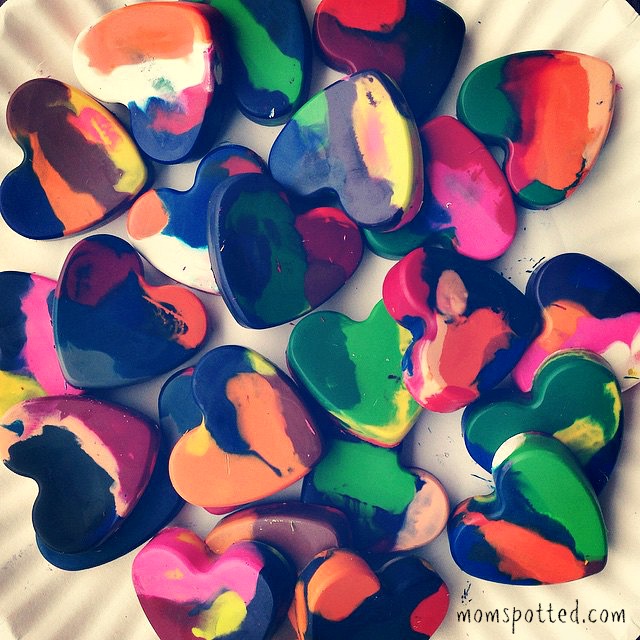 We will be making these again! We'll make a few Valentine's using them and I'll be sure to share when we do! Have you made heart shaped crayons before?
For more fun craft ideas make sure to follow our Fun Crafts with Mom Pinterest Board! You can also check out all the other Valentine's Day crafts here.