Halli has always been my blanket girl. She loves blankets, but she is particular about the ones she loves and wants to really snuggle with. Bébé au Lait has always been one of my favorite baby brands, and I'm only sad I didn't know about the brand sooner! We have a few of their products like the nursing cover, towels, and swaddle blankets. We have loved all of them!
During the Summer I don't think Halli went anywhere without a Bébé au Lait Premium Muslin Swaddle Blanket. They are just enough to keep her warm, but thin enough to also breathe. They are also HUGE so they were perfect to put on the floor and let her play around. When Bébé au Lait introduced the new Premium Muslin Snuggle Blankets I almost passed out from excitement.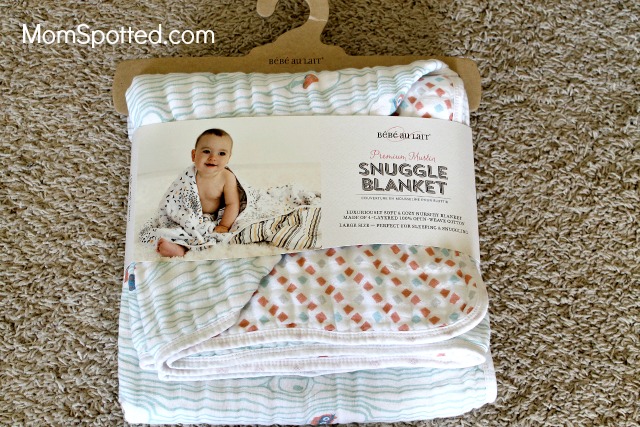 I knew how soft our single layer muslin swaddle blankets was, and I could only imagine 4 layers of it! I knew the Snuggle Blankets would be just what Halli needed for winter. Utah is sooooo much colder than Texas, and it has been quite the shock to everyone since we moved. I wanted to make sure she had a snuggly blanket that she would love, and that would also keep her warm.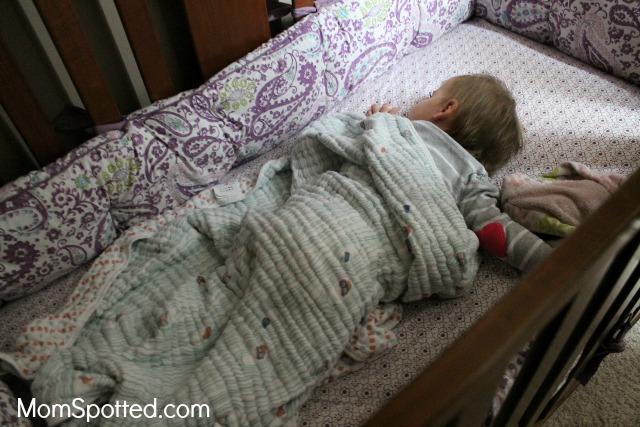 Of course Bébé au Lait didn't let me or Halli down with their glorious Premium Muslin Snuggle Blanket. It is by far her go to blanket for everything! Nap time, bed time, snuggling, play time, or reading books to her babies.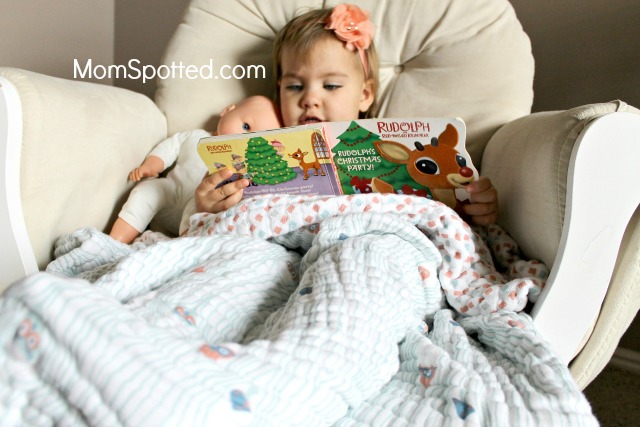 All of the patterns on the Snuggle Blankets are beautiful. The pattern on our blanket is to die for cute and would be perfect for a boy or girl. It is a beautiful aqua blue with a burnt orange color. There are little owls and mushrooms covering one side of the blanket. Halli points them out all the time and says "whooooo whoooootttt."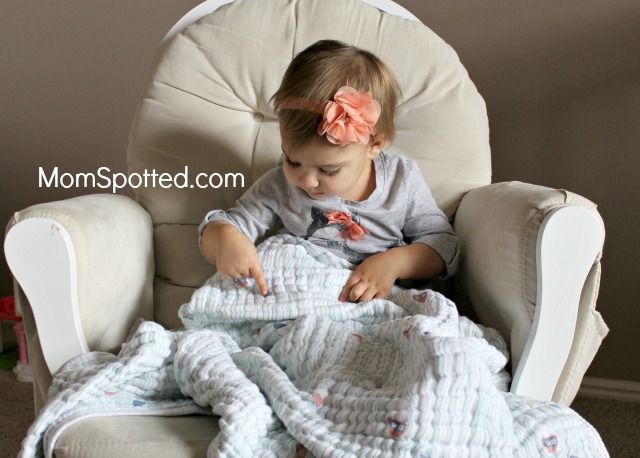 The other side is a cool contrast of blocks in the same blue and orange. It is made of a 100% cotton, premium quality muslin. It is so crazy soft, and is the perfect blanket for snuggling this winter. Since it is made out of high quality muslin I don't have to worry about Halli overheating, and it is gentle on her skin. The Snuggle Blanket is also really large! It is so large Hayden and Halli can both climb on my lap to fit under it. It will be a great blanket to grow with Halli.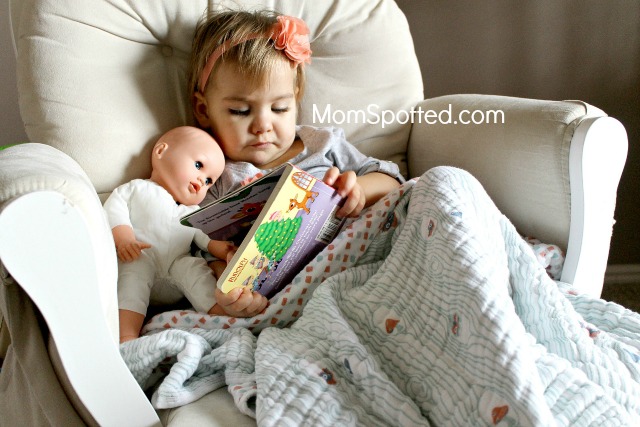 It also washes really great in the washing machine. Halli has given a lot of love to her Snuggle blanket, but it cleans up great every time. If anything it comes out softer each time I pull it out of the dryer!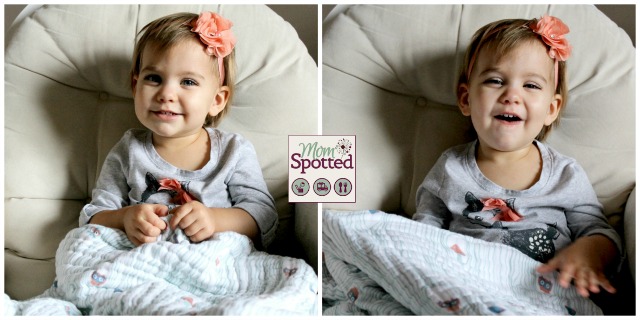 I think Halli's blanket will be one of those blankets I keep forever as a keepsake because she loves it so much. The Bébé au Lait Premium Muslin Snuggle Blanket would make a perfect baby shower, or holiday gift.