I hope everyone had a safe and fun Halloween! I can't believe another Halloween has passed! We had a whole week of holiday fun! First we had the challenge of getting Sawyer to put on his Halloween costume. Of course with his deep love of Mickey we only thought it would be fitting that he get a Mickey costume. We found this awesome one at Babies R Us! How cute is he once he was convinced putting it on was worth a lollipop!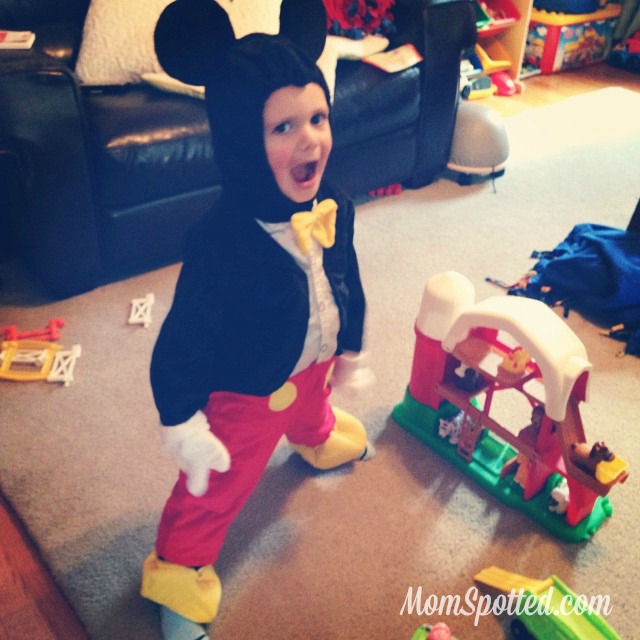 Our first Halloween celebration was our annual Rag Shag parade the city next to us puts on every year! I've done this parade every year except Johnny's first Halloween and this year was the first year Johnny didn't join us. It wasn't because he thought he was too old though. He had his last for JV Soccer and it was also seniors night so they make a pretty big deal out of it.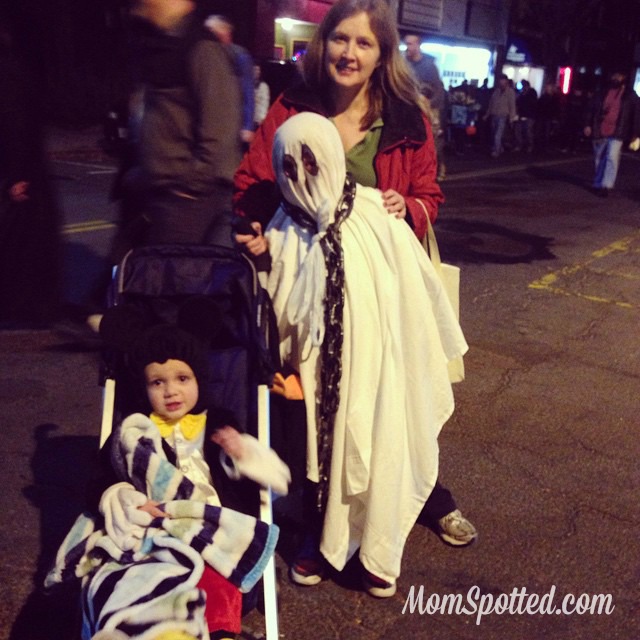 Out of all the Halloween options in the end Gavin asked if I could make him a Ghost costume! I think I pulled it off pretty well!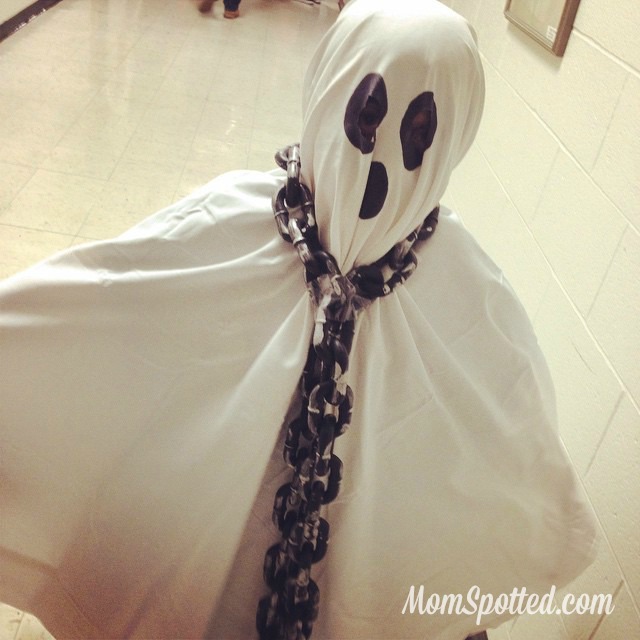 Gavin & Sawyer also attended the elementary school celebration. Sawyer was not liking anything that was bloody or scary. He kept his distance from anything he was unsure of and pretty much just stood on the sidelines for the first hour just holding daddy's hand.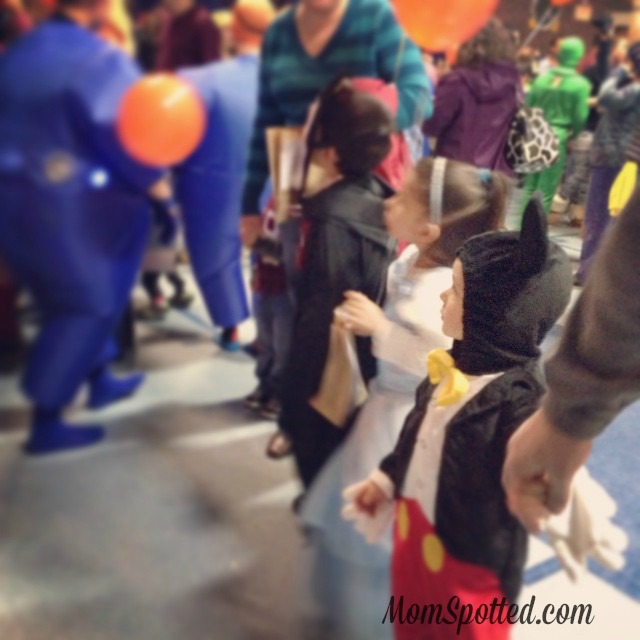 Gavin on the hand jumped right in. He ran around with friends, danced in the gym, and by the last hour stripped his costume off and was playing all the games.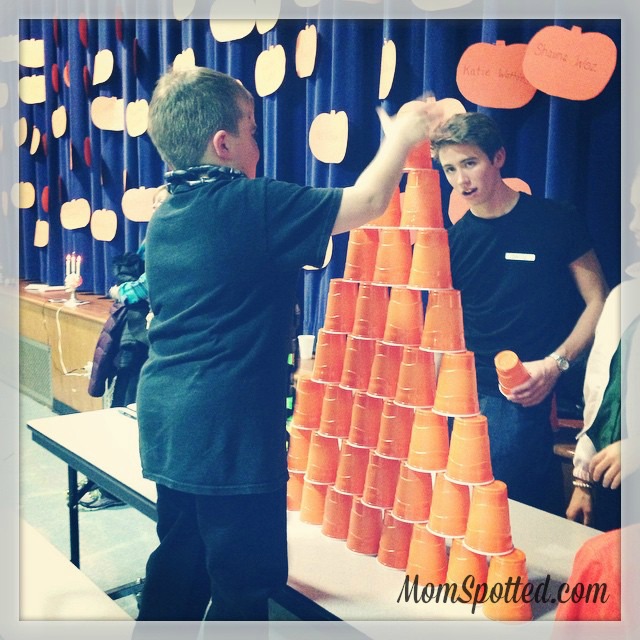 Johnny finally joined in the fun on Halloween night. You can't see here but we added a makeup beard and he dirtied up old clothes and cut and ripped a few holes in and went as a bum. I kept joking he looked more like eminem.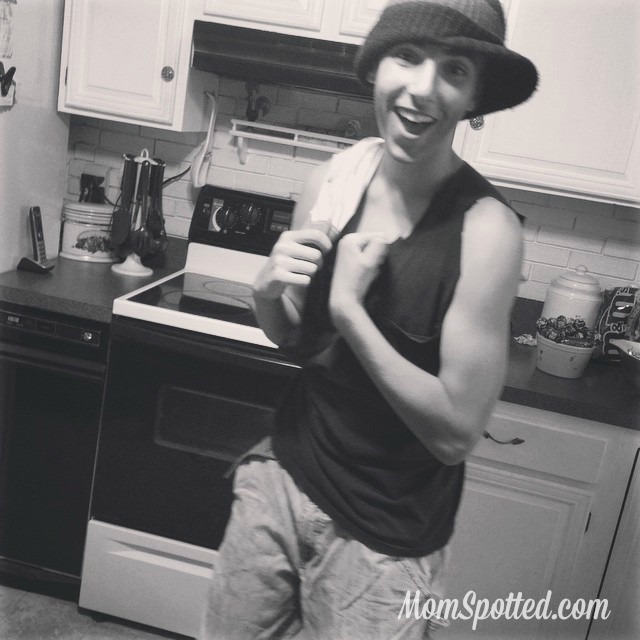 Poor kid is 13 and we told him we have no problem letting him still go out as long as he made the effort to dress up. No one likes those teens that put in very little effort and then just expect candy. However, whenever he'd go up to the door everyone handed Sawyer a handful of candy and then told Johnny to have a good night. At 5'11" people often don't realize you're still in middle school and not the guardian.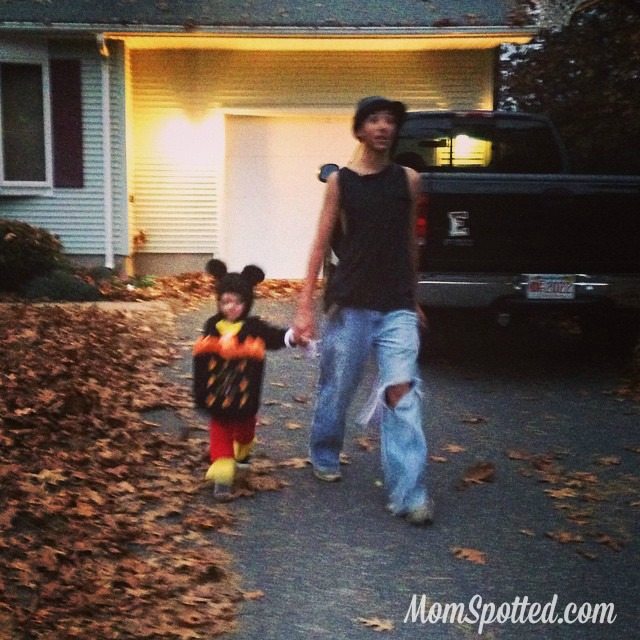 Shortly after he met up with friends and it was just Gavin and Sawyer. Gavin couldn't get to the next house fast enough and was constantly being told to slow down. Sawyer was on quite the roll too! He walked over a mile on his own and thought the idea of going door to door for candy was just the best idea ever.
That was until he saw this spider. He decided some things just weren't worth a candy bar.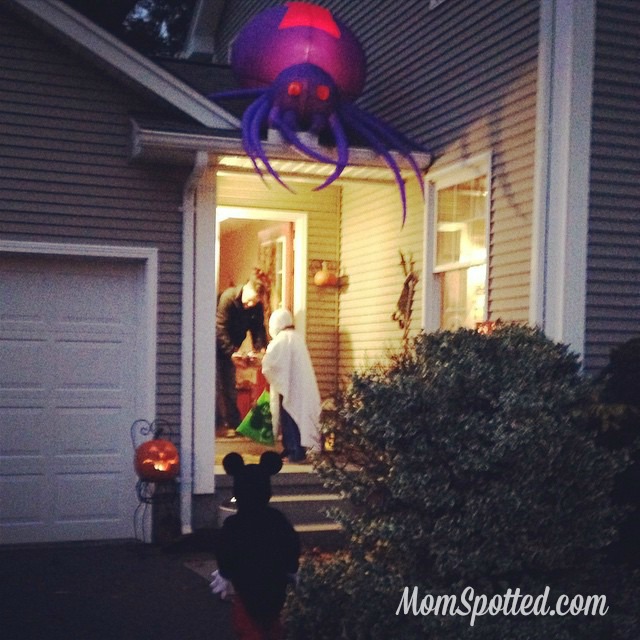 The funniest part of the night was after everyone handed him candy he would then say "Thank you, shut your door now". I guess he really does hear us when we tell them to turn off lights and to close the front door.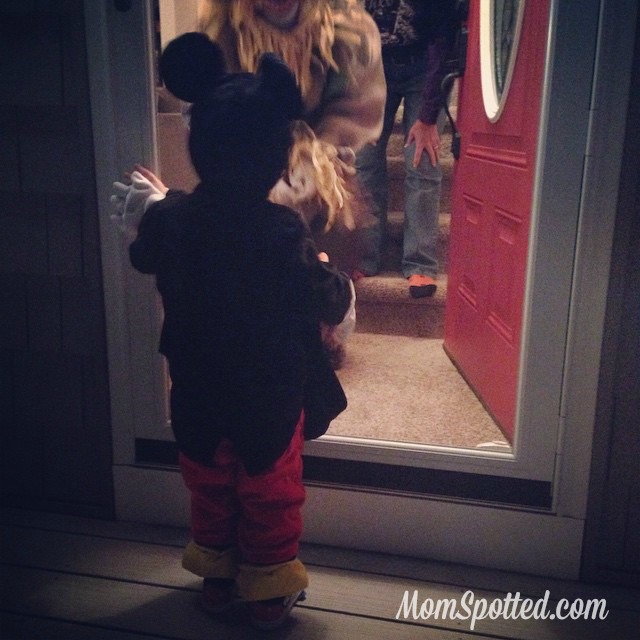 We had a fabulous Halloween and made many memories. I'm so excited the holidays are upon us and can't wait to make more memories!
What was your favorite Halloween memory from this year?