I think I start every post these days with I love summer. It's true, I do. I love the heat, the sun, the kids being home, all of it. Well, all of it except grilling time. Burgers and dogs use to be a staple around here but I'm not a big burger fan at all and hot dogs were, well, getting gross. When I got more focused on losing weight hot dogs were one of the first foods to go. Grilling time began to stink though. I always had something that took considerable longer than every one elses. I missed just being able to throw a hot dog on the grill and having it done a few minutes later.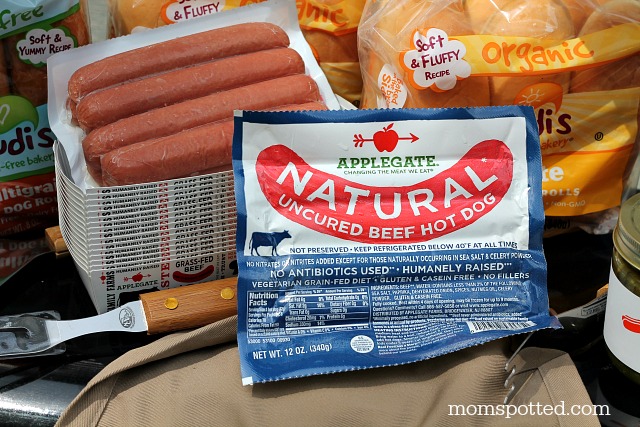 I was asked to give Applegate Naturals Beef Hot Dogs a try recently and jumped at the opportunity. I've actually heard great things about them and know they are well liked by several people I know but somehow never gave them a try. Last summer Courtney raved about Applegate Naturals Hot Dogs and I almost tried them then and I wish I would have. Now I'm not scared to read the ingredient list anymore. Applegate prides themselves on natural and organic meats and 90% of their products are GMO free too!
We've actually made a permanent switch on hot dogs here. The taste is a huge difference. My husband really doesn't pay any attention to organic, GMO, and all that lingo but the taste alone is worth it. Sawyer has refused every hot dog up until trying Applegate hot dogs, now he gobbles them up. I am happy to finally have a quick, good choice. A choice I can feel good about too.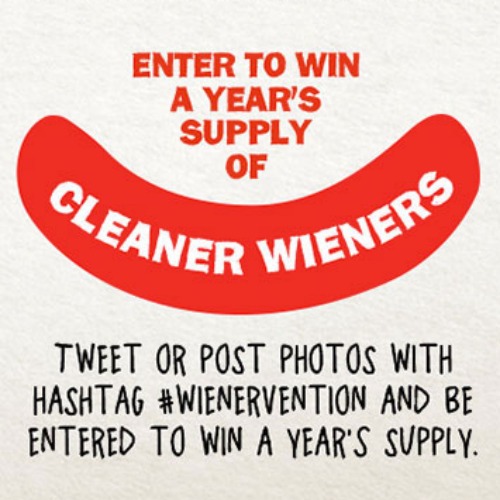 Right now you can enter to win a year's supply of Applegate wieners. Just tweet or post with the hashtag #Wienervention and you're entered! I shared the photo of Sawyer above. I'd love to win a year's supply! Until then they sent me this great kit. We have definitely had a Wienervention and won't be looking back.
The kit I received (and you can win!) includes:
– Applegate Naturals Beef Hot Dogs
– Rudi's Hot Dog Buns (White and Gluten-Free)
– Annie's Organic Ketchup and Mustard
– Rick's Pick's Relish
– Applegate Apron
– Grilling tool set
– Frisbee
– Mini Applegate Cooler
– Susty paper straws and napkins
*Grill NOT included.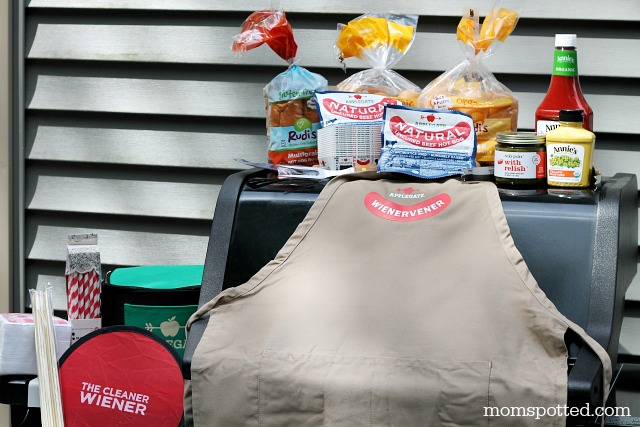 Right now one (1) Mom Spotted readers has the opportunity to win ONE (1) Applegate Prize Pack like the one I receive (pictured above)!!! To enter use the Rafflecopter form below. Good Luck!
Contest ends 7.28.14 at 11:59pm. For Official Giveaway Rules click here. U.S. Residents Only.