With Holiday and Family BBQ parties right around the corner the first thing I think about is what we'll be eating.  Most importantly what's REALLY in what we'll be eating.  I've stopped eating several different foods to avoid added hormones  preservatives, artificial ingredients, and antibiotics.  There's no room for that in my body from something I eat for dinner.  

My husband cannot have things that are cured and that is also something we avoid.  While at family BBQs I see everyone eating hot dogs.. I haven't had a hot dog since I was about 15.  I loved hot dogs but as soon as I found out what was really in them I just couldn't imagine eating one.  Then I heard about Applegate and their worry-free wieners!  I was sent a bunch of them to try for our family events!  Their hot dogs are just beef, water, sea salt, and spices! They even have less fat and sodium.  We've been using Applegate for awhile now over other items like store lunch meat and bacon!  We love and trust the brand and the quality is excellent.  Out of all their products only 10 have GMOs and they're aiming to have all GMO free by the end of 2013!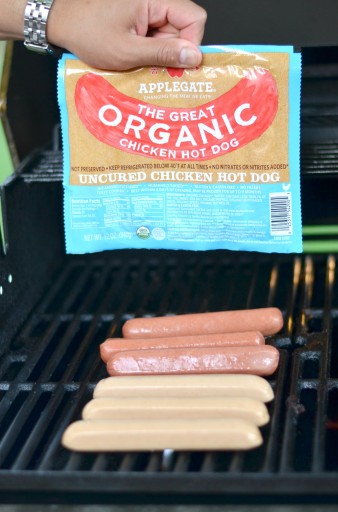 So I recently went to my in-laws for a summer BBQ on Father's Day and my mother in law had all of the staples including hot dogs.  I brought some of our Applegate hot dogs and she told me "Save them for you!" I told her "I'm saving us all, one wiener at a time this is a wienervention!"  As soon as I told everyone about the Applegate's hot dogs they couldn't wait to try them! Plus who could resist a good hot dog?  We tossed them on the grill just a few since there wasn't many people and they disappeared quicker than I thought!  I tossed the rest on the grill and they were gone within seconds.  I was able to get a Ball Park one and oh my goodness.. To have no had a hot dog in over 10 years.. this was the best hot dog I've ever had!  I felt good eating it too.  Not guilt afterwards.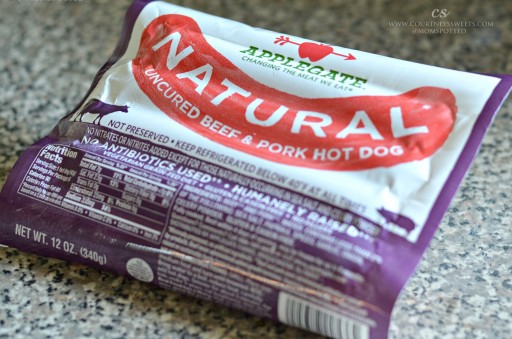 When hubby and I were home during the week we were craving hot dogs again so I popped some in boiling water (my favorite way to cook them) and really enjoyed! I feel great about my choice of hot dog and know it's just one way of eating cleaner!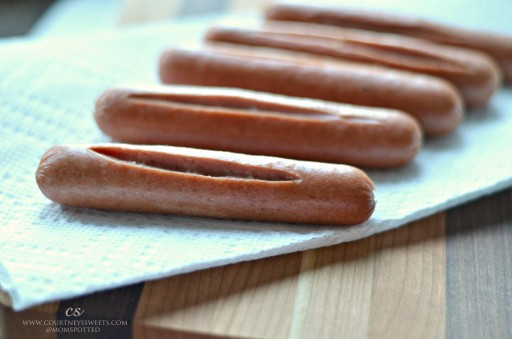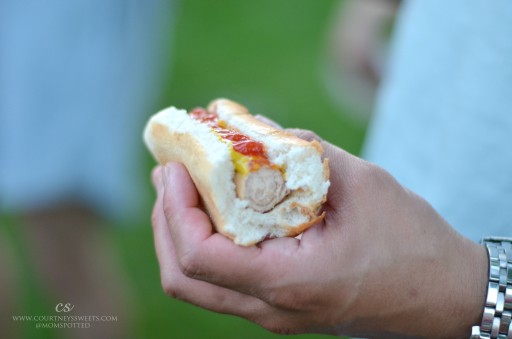 Be sure to check out Applegate on Facebook!  Also check out their app where you can send a Wienervention to a friend (because friends don't let friends eat bad meat!) and receive a $2 coupon for their cleaner wieners! 
Additionally, next Tuesday, June 25th from 8-9pm ET, they'll be hosting  a #Wienervention Twitter Party!  They have special guests including Stonyfield, Earthbound Farm, Honest Tea, and Happy Family!  All of them will be tweeting about better-for-you BBQs. There'll be fun tips, recipes, giveaways, and more, so be sure to follow along with the #wienervention hashtag! 

One lucky winner will also get to experience Applegate's Cleaner Wieners!  Up for grabs is a lovely gift pack that includes.
· An Applegate wooden cutting board
· An Applegate Chico tote bag
· Applegate buttons and stickers
To enter use the Rafflecopter form below.
Contest ends 7.15.13 at 11:59pm. For Official Giveaway Rules click here.