When SOL REPUBLIC asked me to try out their Master Track over-ear headphones I was so excited, and knew that they would be put to good use. My husband travels a lot for his job. He is on an airplane traveling all over the country a few times a month. He is also a huge sports fanatic. Whenever he can he is listening to ESPN, sports talk radio, or whatever game might be on. When he is flying he always has his phone, laptop, and headphones. He was less than happy with his current headphones. They were uncomfortable, they didn't stay on well, and he could still hear a lot that was going on around him which made it hard to hear whatever sports stuff he was listening too. I couldn't wait to surprise him.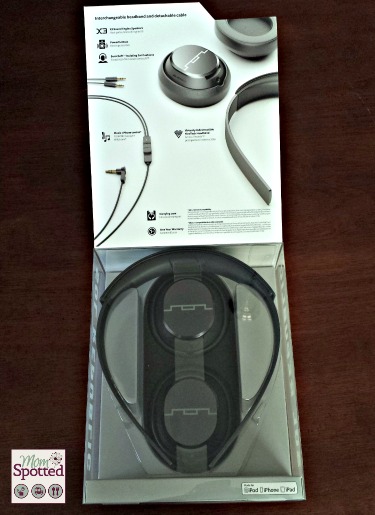 Master Tracks are the first interchangeable over-ear headphones. The headphones look really cool and sleek. They come in 3 different colors: gun metal, white, and electro blue. Master Tracks are also so comfortable. The speaker pads are like 2 pillows that cover your ears. The speaker pads are built with noise-isolating ear cushions that let you enjoy whatever you might be listening to in comfort for hours.
I have 2 little kids at home. They are 5 and 1, and they both love doing whatever daddy does. Which means Hayden tries to wear headphones around the house just like daddy. Master Tracks are really well made and are virtually indestructible. They are made to withstand heavy abuse and last for a long time. Twist it, bend it, drop it – it's not going to break. From a mom of 2 busy, destructive kids I say "Hallelujah!" If for some reason the headphones do break, SOL REPUBLIC has a great 1 year warranty. They will repair or replace most products at no charge for a period of one year from the date of purchase.
Master Tracks are super lightweight and they are not bulky at all. They are also really easy and convenient to travel with. The sound is super clear and my husband can focus on whatever he is listening too while he is traveling. Or if I am using them I plug them in my iPad to focus on some serious Grey's Anatomy drama and tune out the hockey game in the background. 🙂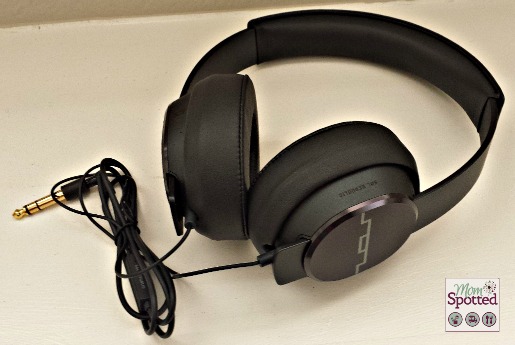 The headphones work with recent generation Apple products, Android, Blackberry and devices. It also has a 3 button mic and music control. My husband especially likes this feature because he can be working and listening to sports talk. Then when a call comes in he can also leave the headphones on to answer the call, and then get right back to what he was listening to.
SOL REPUBLIC has several different styles and models that would make a great gift for the moms and dads in your life this Mother's and Father's Day.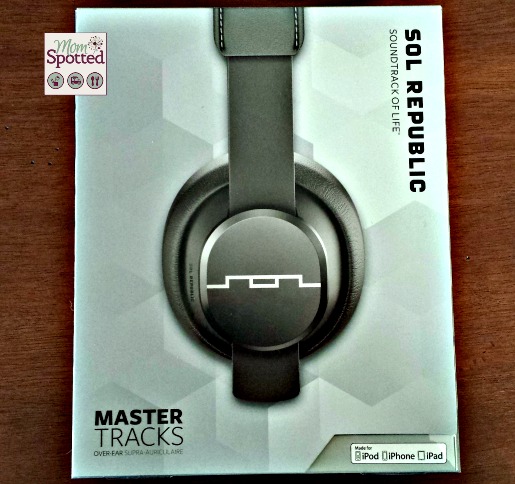 Right now one (1) Mom Spotted reader has the opportunity to win ONE (1) SOL REPUBLIC Master Tracks Headphones that retail for $199.99.
Contest ends 6.2.14 at 11:59pm. For Official Giveaway Rules click here. U.S. Residents Only