You may have noticed from my Instagram feed that I've been getting back to my crafty background lately and having more fun gardening and decorating my home. One of my most favorite stores, Michaels Crafts, asked me if I could come and check out one of their 27 Boston-area stores unveiling a new look including brighter, wider aisles, more colorful designs and better signage to easily navigate the store.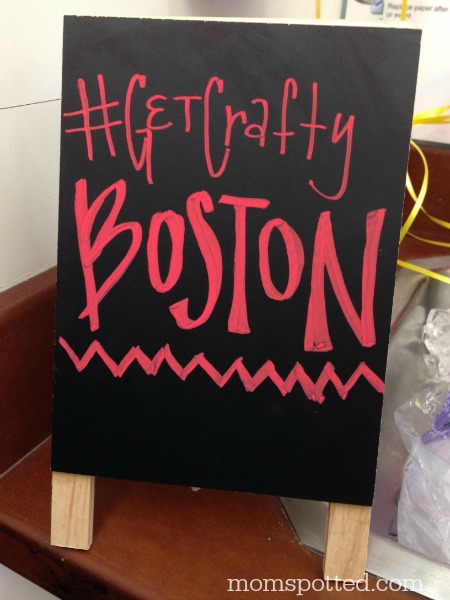 I was super excited and when I first walked into the store I could feel the changes immediately with its open space feel. The way you walked into the store you could clearly see every department labeled and even though I had never walked in that store before I could have quickly found what I needed. As you can see below that the employees were dressed in red. This made it super simple to know who to approach when I walked in.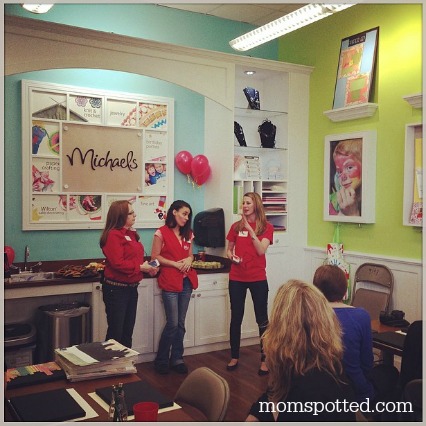 They had such a warm greeting and plenty of snacks and food out for us. I just loved their Italian Soda Bar table. How cute is this?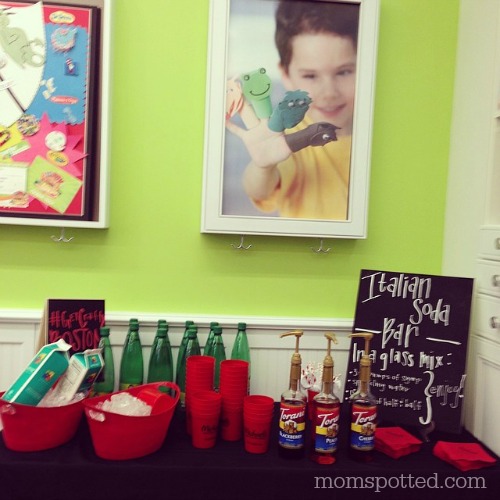 Along with a room full of other talented local bloggers they gave us a fun craft project where we made the Boston skyline with a chalk board canvas, scrapbooking paper, a craft knife, and a tape runner. They all came out so nice and while we all did the same project it was fun to see how they all still looked so different.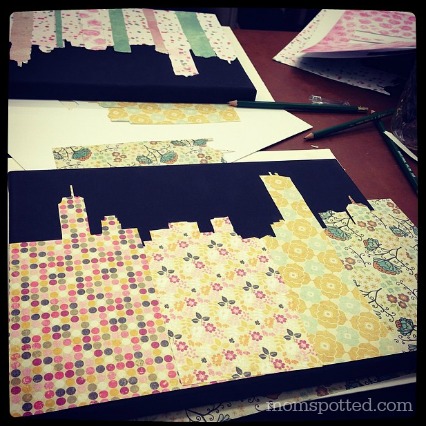 We then got a tour around the new store. You can see along the back wall how each department is clearly stated. You can see them from almost all points in the store. I loved the wide aisles and that at the end of each one they had markers that told me exactly what was in each aisle.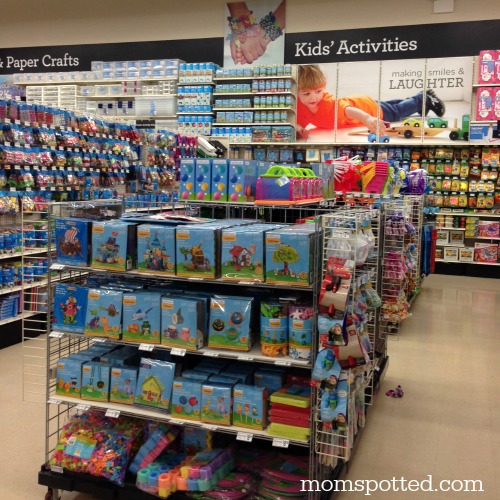 On Sunday, May 4 27 Boston-area stores unveiled their new look with a grand re-opening. Festivities began with a ribbon cutting ceremony. Michaels will be giving away more than $1000 in gift cards at each store and attendees can register to win an Ottlite Desk Lamp.
Michaels creative expert Jo Pearson, a fan favorite on TLC's Craft Wars will be touring the stores the week of May 5-9 doing free demonstrations at the below Michaels stores:
Monday, May 5 4-6 p.m.
Michaels – Danvers
35 Independence Way
Danvers, MA 01923
Tuesday, May 6 4-6 p.m.
Michaels – Stoneham
Redstone Shopping Center
19 Main St. Ste 1,
Stoneham, MA 02180
Wednesday, May 7 4-6 p.m.
Michaels – Everett
17 Mystic View Rd,
Everett, MA 02149
Thursday, May 8 4-6 p.m.
Michaels – Chelmsford
265 Chelmsford St,
Chelmsford, MA 01824
Friday, May 9 4-6 p.m.
Michaels – Saugus
Fellsway Plaza
607 Broadway
Saugus, MA 01906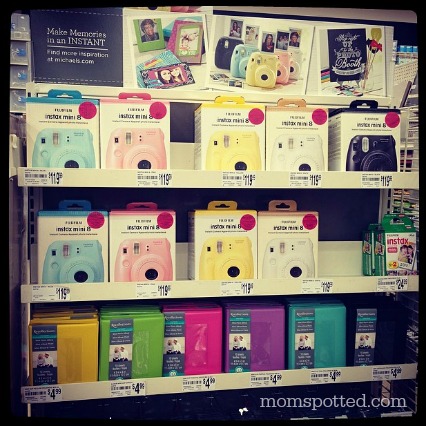 I'm a regular at Michaels and I'm really excited to check out my local stores. Hopefully, the new looks will trickle to Western Massachusetts because I just loved this store! I need to head out there soon because I spotted this new Polaroid style camera i want to check out more. I also need some ribbon, plant holders, some glue dots, and, well, you get the point. Happy Crafting!