Is everyone getting ready for Super Bowl Sunday?!  Much to my husband's dismay I am not a sports fan.  I do however love the Super Bowl.  To be totally honest, I mostly love the Super Bowl for all the yummy Super Bowl food and the commercials.  It is also fun for me to remember the year my husband and I went to the actual Super Bowl!  We had been married only a month and my brother in law got us the sweet gig to sale programs at the 2008 Super Bowl, Giants vs Patriots in Arizona.  We were able to sell our programs and then watch the game.  It was so much fun to be a part of it all.  It was definitely a once in a life time experience.  People looooove their football teams which meant we were able to do some amazing people watching.  There were a bunch of celebrities just walking around and we even got to meet MC Hammer!  It is fun looking back at those 2 young and crazy kids.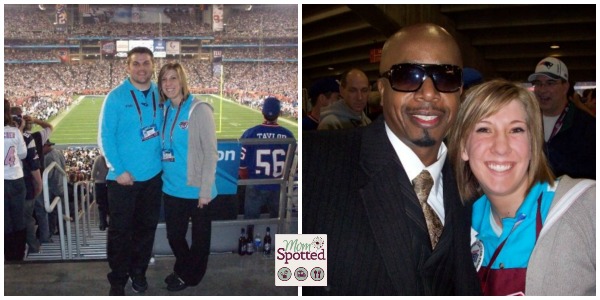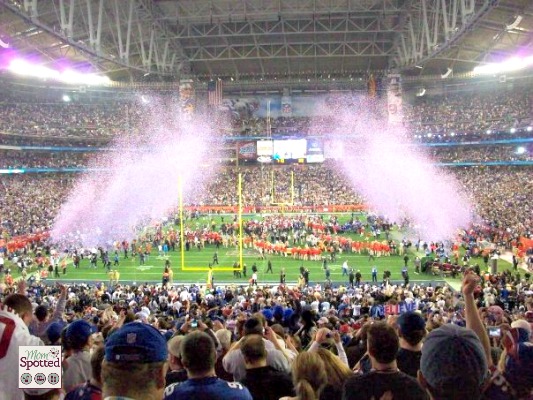 6 years, and 2 babies later my husband and I will not be attending the Super Bowl this year.  BUT! I do like to have a little party every year and eat some yummy football food while we watch the commercials…I mean the GAME! 😉

Libby's® Fruits & Vegetables helps me create some super yummy and affordable Super Bowl snacks.  Libby's is the only brand I use every Fall when I am going to the store for canned pumpkin.  I know they have a high quality product that will give me the flavor I want in my food.  They also have a wide variety of other high quality products from carrots to fruit cocktail.  Libby's is sure to have what you need to help create some delicious food to impress all of your football fans.
Libby's has a great recipe box that I searched for some game food ideas.  They had so many great ideas that I also found other great recipes I will be making for my family soon.  The recipes I will be trying for game day are Libby's Sweet and Spicy Peachy BBQ Sliders with a side of Kicked up Mac and Cheese.  You can also find more game day food ideas on the Libby's Game Day Goodies Pinterest board.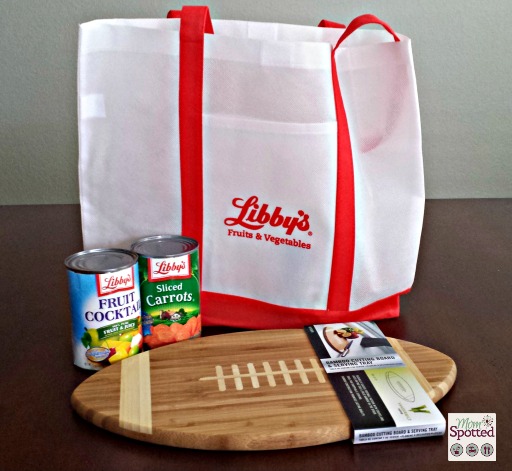 Libby's sent me some great products to help me with our Game Day food, including some Libby products and a football cutting board!  Right now one (1) Mom Spotted readers has the opportunity to win a Libby's Big Game Prize Pack. To enter use the Rafflecopter form below. Good Luck!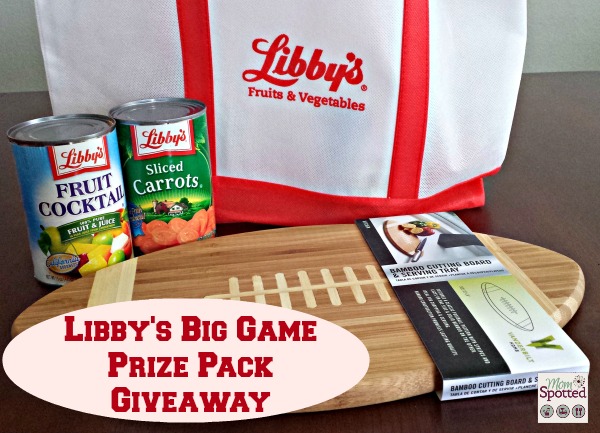 Contest ends 02.17.14 at 11:59pm. For Official Giveaway Rules click here.