I am so excited about Christmas. It's taking everything for me to not start decorating already. I have started cleaning up the house and hiding away gifts in corners and closets. I've started drooling over custom Christmas Cards and and began nagging for my husband to put up the porch lights before the snow comes and he can't. Like last year, sigh.
Of course when the holidays roll around one of the first stores that pop into my mind is Hallmark. I've been collecting their Singing Snowmen for years so I'm always popping in to see the new one early! This year is their 10th anniversary so there are actually TWO this year! They usually give you a discount if you purchase a certain number of cards. It's really no problem because I love their cards. This year they have some really funny ones. I've already stocked up and can't wait to share them.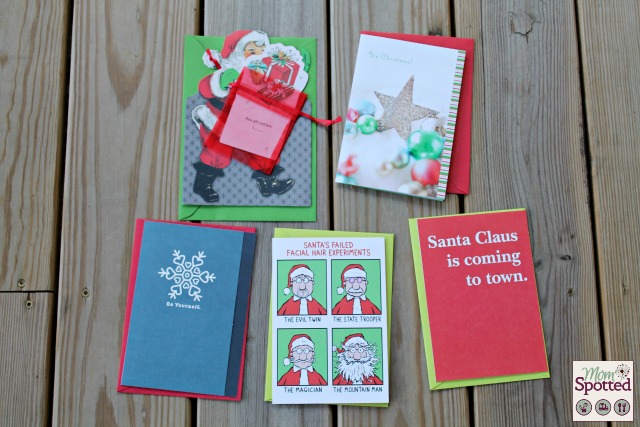 I also love their Keepsake Ornaments. I use to collect the baby pieces for the kids on the tree every year. Now instead I try to do yearly family ornaments. I love this years Season's Greetings frame ornament available for 2013! I can't wait to find the perfect photo for it and place it on our tree!
 Keepsake Ornaments: Hallmark offers more than 350 new Keepsake Ornament designs! See just a few on "Festive Four" list. Whether you're decorating your tree, finding ornaments to capture special memories for your children, or snagging gifts for teachers, friends and family, Keepsake Ornaments can be a perfect fit.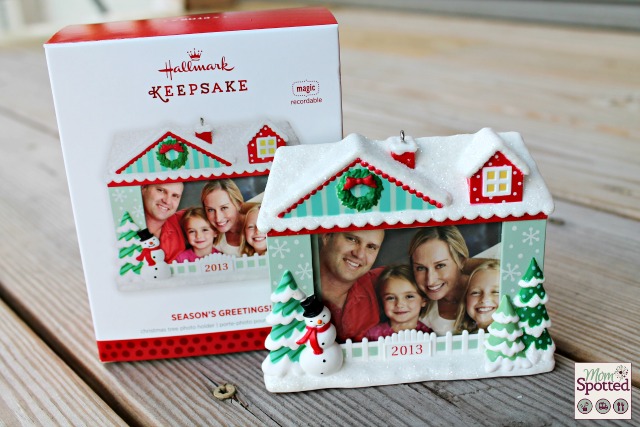 They also have amazing recordable story books. We already own a few of these and we love them. This year I want my older two boys to record themselves reading the story so Sawyer can hear them anytime- even if they are away at school. They are so easy to make!
Santa and the Christmas Eve Flight Be a Part of the Story® Book: When you read this story aloud, Santa chimes in with a special question or choice for your child to make. Your child's answer will trigger an appropriate response from Santa and help the big guy on his Christmas Eve trip around the world.
The biggest hit so far has been the North Pole Communicator! Sawyer just LOVES this and it isn't even "official" yet. Starting December 1st they can tune in for special messages. Sawyer carries it all around and is always checking in with Santa's elves. I can't wait to tune in each day with him to hear Santa's special messages. I know Gavin is going to love it too once it starts!
North Pole Communicator: This magical machine lets kids dial in to the North Pole once each day throughout the Christmas season! The North Pole residents will engage your children in two-way conversations that are entertaining and magical — and keep them believing in the spirit of Christmas.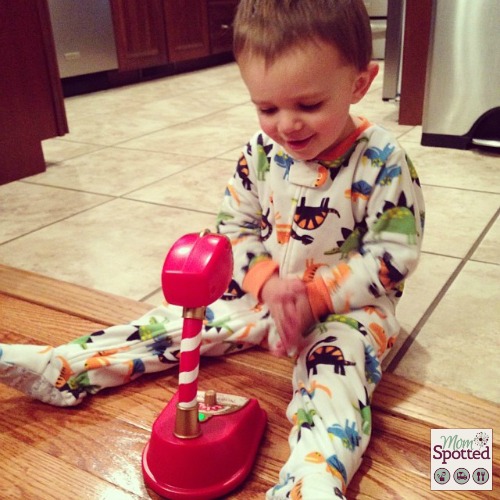 If you love getting in the Christmas spirit as much as I do, you'll be thrilled to know you can win the North Pole Communicator & Cards  thanks to Hallmark!
Right now one (1) Mom Spotted readers has the opportunity to win this awesome Hallmark Holiday Prize Pack. To enter use the Rafflecopter form below. Good Luck!
Contest ends 12.9.13 at 11:59pm. For Official Giveaway Rules click here.