I love Babies"R"Us. It's been my go-to for everything baby. Now that Sawyer is approaching two (insert CRY here) we're still heading to Babies"R"Us for all of our needs. If you registered, you likely registered at Babies"R"Us, and received a lot of your needs for that first year. When the gifts of diapers, clothing, and toys start needing to be replenished you can bet that you can find everything you need there. The best part is you can find it there at an affordable price.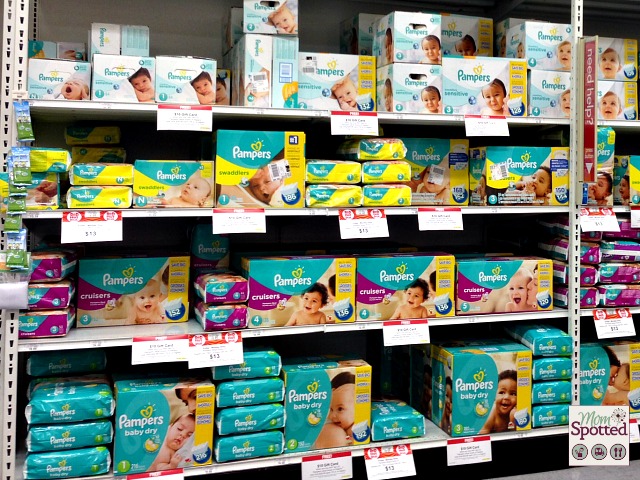 We recently hit a new size in diapers. Size 4. In the past this would have meant the end of using our most favorite diapers- Pampers Swaddlers. They are so soft and I love the way hug my son since he is tall and thin. The color changing indicator is the finishing bonus! As an Official Pampers Mom I knew I was going to stick to the Pampers brand but I was still sad to have to change diapers. So when I found out that Swaddlers are now available in size 4 & 5 I was thrilled!!!
Wrap your baby in Pampers softest diaper, Pampers Swaddlers. With up to 12 hours of overnight protection, Swaddlers help you make your baby as comfortable as possible. Plus, the Swaddlers color-changing wetness indicator makes it easy for you to tell when your baby might be ready for a change. Pampers Swaddlers diapers are available in sizes preemie, newborn, 1, 2, 3, 4, and 5.

Pampers softest diaper ever wraps your baby in comfort and protection
Color-changing wetness indicator
Unique Absorb Away Liner pulls wetness and mess away from baby's skin
Umbilical cord notch (sizes N–2)
Earn Pampers RewardsTM with every Pampers purchase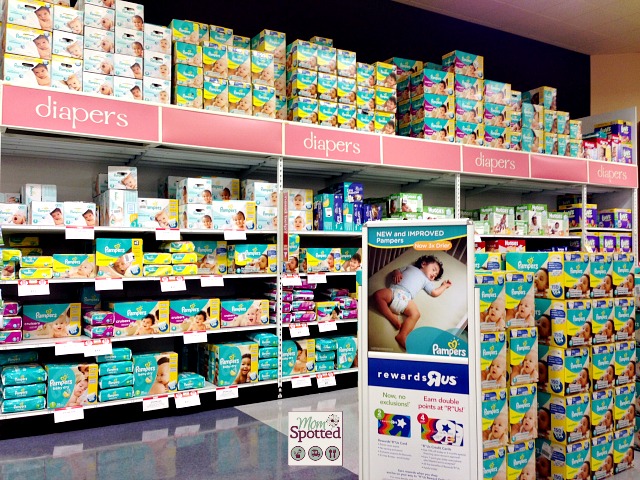 Personally, I think Babies"R"Us knows that Pampers rock too because look at how well stocked they stay. If you're looking for a different brand of diapers they carry them but it's obvious that Pampers is their brand of preference. Plus, thru 24th Babies"R"Us customers will receive a free $10 Babies "R" Us Gift Card with an in-store purchase of any two Pampers value boxes. How sweet is that!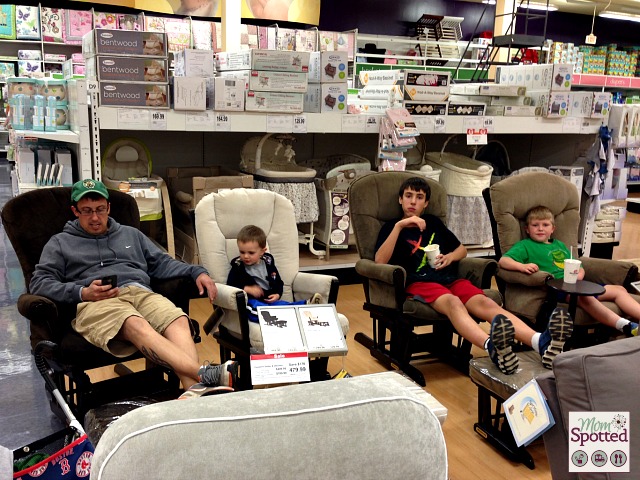 Luckily, Babies"R"Us has great seating for your family when you shop since they carry everything you'll need. I grabbed these two boxes of diapers for Sawyer. Swaddlers because we love them and cruisers because I have heard a lot of great things about them and wanted to give them a try! Sawyer is constantly on the move and I've heard how these stay close while staying dry and letting your babies run free!
Pampers diapers give baby up to 12 hours of protection, so your baby stays dry and comfortable. Pampers Cruisers are designed to move with your baby by adapting at the waist, legs, and bottom. Less bulk than Pampers Baby Dry® means babies can play freely, with a close fit to their bottoms. And with a soft backsheet, baby is sure to stay comfortable. Pampers Cruisers diapers are available in sizes 3, 4, 5, 6, and 7.

Pampers Best Protection and Fit
3-Way Fit contours to baby's waist, legs, and bottom
Specially designed to fit better than Pampers Baby Dry,® with less bulk and a closer fit to baby's bottom
Stretchy sides help the diaper stay in place, flexing with baby's every move
Up to 12 hours of protection (sizes 3–5)
Fun Sesame Street® designs
Earn Pampers RewardsTMwith every Pampers purchase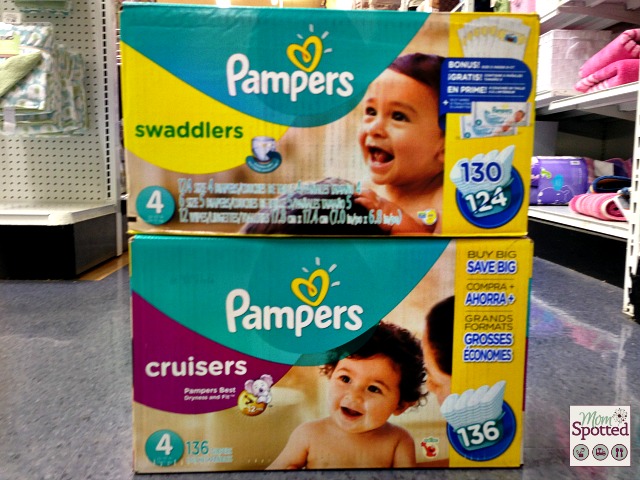 Don't forget that Pampers also sells Swadders Sensitive, Baby Dry, & Extra Protection. Big kid styles in Easy Up Trainers for boys & girls and UnderJams Absorbent Night Wear. Don't forget to grab wipes while you're there! Pampers wipes come in Sensitive, Natural Clean, & Baby Fresh. For more information click here.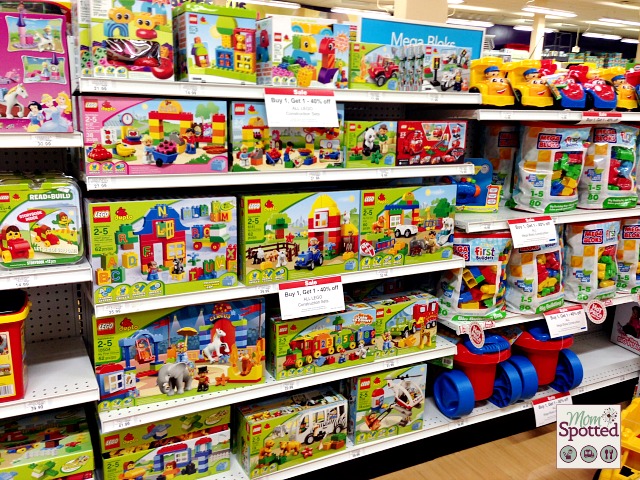 Just like we can purchase all our baby needs at Babies"R"Us I also plan on doing Sawyer's Christmas shopping there. His latest love is blocks. It seems to be a milestone with all my children and Sawyer's hit it the hardest. Last year we bought him a MegaBlocks table and this year I plan on extending those and starting his LEGO one. They had some really cute sets for toddlers!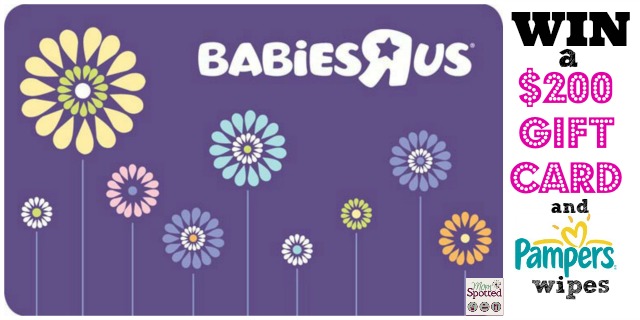 Right now one (1) Mom Spotted readers has the opportunity to win a $200 Babies"R"Us Gift Card & a package of Pampers Wipes. To enter use the Rafflecopter form below. Good Luck!
Contest ends 11.4.13 at 11:59pm. For Official Giveaway Rules click here.