We have one brand of car seats in our family right now. That brand is Britax. It's the brand that we have come to trust to keep our boy safe when we're driving around. It's about peace of mind.
Peace of mind he's comfortable, peace of mind that he's safe. Peace of mind that he's happy.
See, we are coming up on 18 months and we're still rear facing. I never did extended rear facing with my other boys because I hadn't heard about it and I didn't realize how much safer it was. Now, I'm a huge advocate of it and Sawyer won't be riding in anyone's car unless he's rear facing. For how long? I really don't know but I have no intentions of switching him any time soon.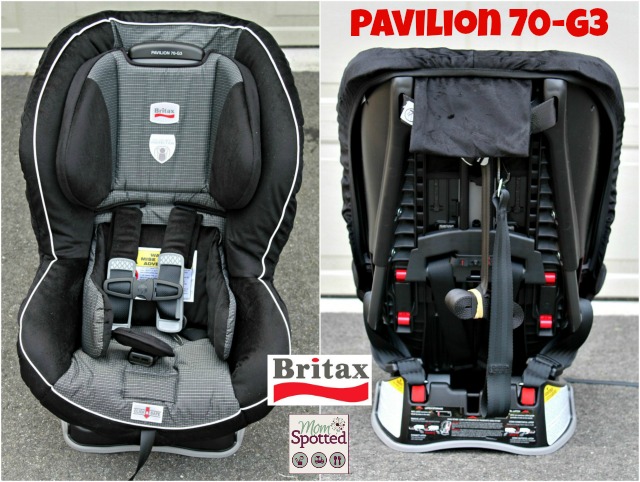 We've been using the Advocate 70-G3 since we took him out of his infant carrier. My husband and I have been really loving it. He has the same seat in his car. His mom takes Sawyer for a few hours each week and is in need of a new seat. I've been transferring Hubby's back and forth for her and it was time we made sure she had a seat of her own. I wanted to make sure it was a seat I trusted even if it was only getting occasional use because if you get in an accidents all that matters is what car seat they are in at that moment.
The Britax Pavilion 70-G3 Car Seat is what we're going to install for her. Right now it is currently installed into my Town & Country van. We've been trying it out first. As you can see they're the same seat but the Pavilion doesn't have the Side Impact Cushion Technology. Don't mistake that for no side impact because they both still have True Side Impact Protection (click the links to learn more).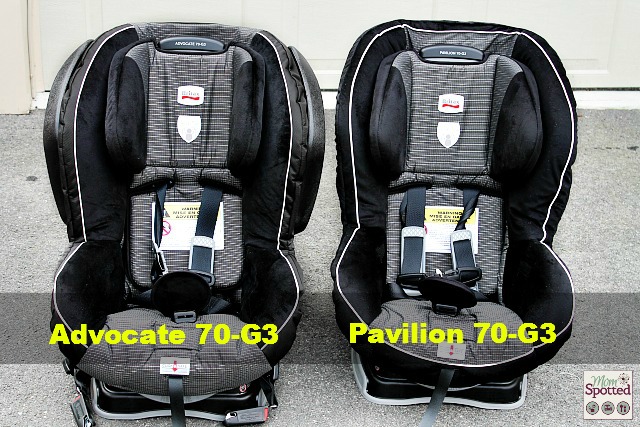 To start with a good fit I always sit the car seat on the ground and have my child sit in it. This way I can get familiar with my seat without anything getting in my way. Sawyer loves his seats and gladly ran over and sat right in. He could have sat like this all day.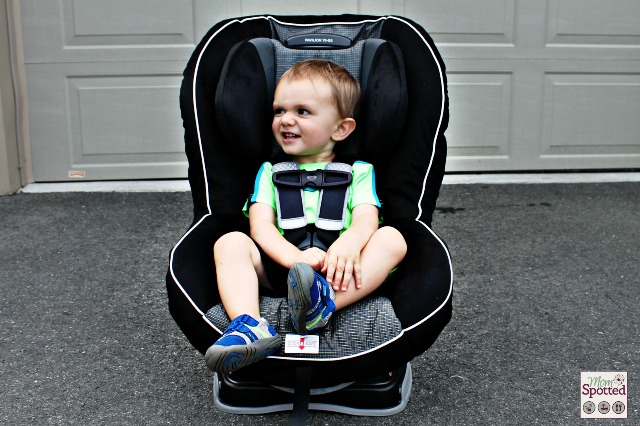 To get the right fit I needed adjust the seat so that the shoulder straps and headrest were at the right heights. I love, love, love that I can just pinch this handle at the top and pull it up or push it down and the entire back moves up and down. Good by threading straps!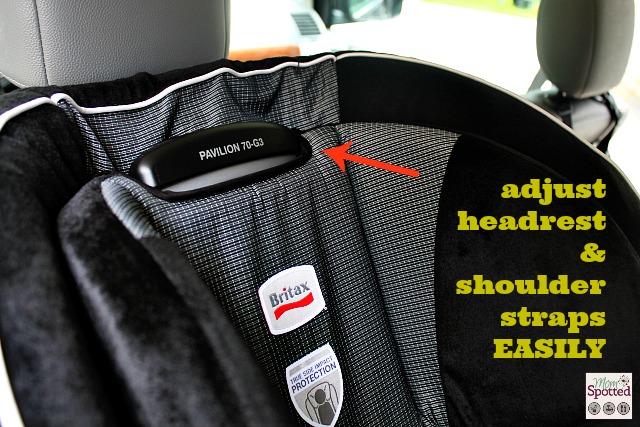 Harness straps should be at or below your child's shoulders when they're rear facing, and at or above your child's shoulders when they're forward facing.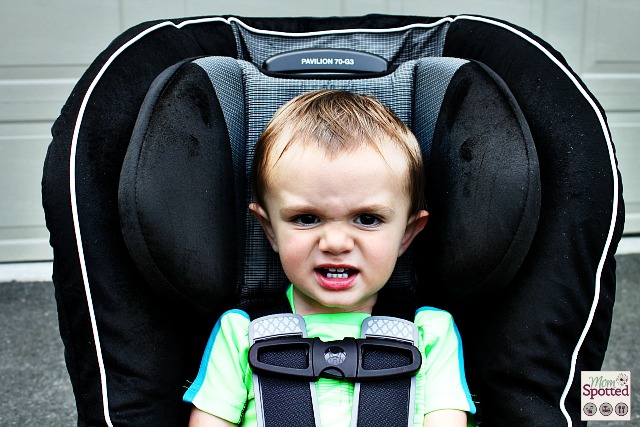 Moving down to the chest clip. CHEST clip. It belongs at the chest.
Not the neck.
Not the belly button.
The chest.
They called it a chest clip to help you remember. 🙂 Clever, aren't they?
You can also aim for the armpits if that helps.
Note: The straps should be tight. You shouldn't be able to pinch them, pull them, stick anything in between them.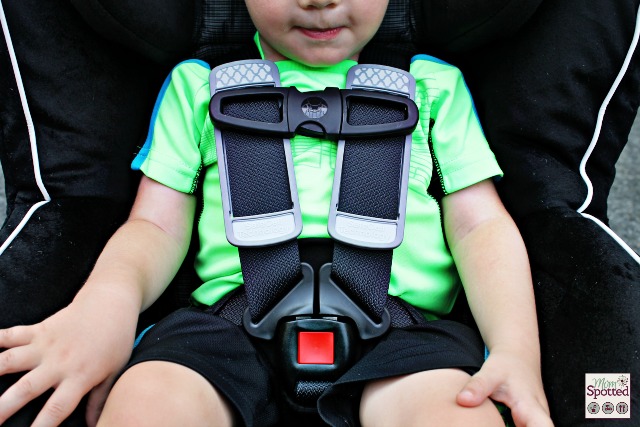 Now that we have it properly fitting your child here's how we're going to install it. Remember- we're rearfacing still. Make sure it's reclined for rear-facing. Pull the recine lever at the bottom.
First you need to insert your LATCH connectors into your seat. They click into the little metal loops you'll feel if you slide your fingers in. On my van they just barely stick out so I can see them but I know in my MIL's & Hubby's SUV's you can't see them. To disconnect just click the red button. You'll notice they are wrapped around the Integrated Steel Bars.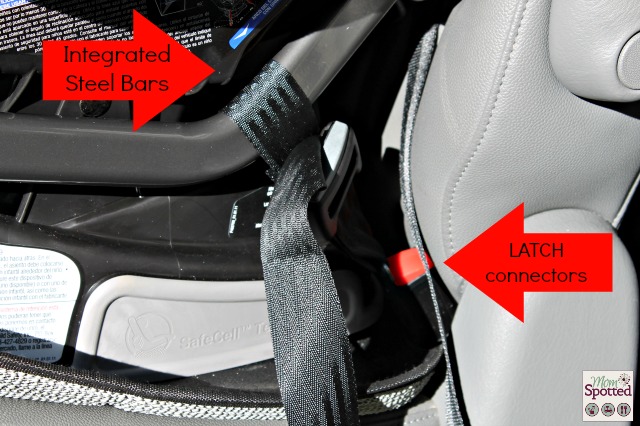 When I went looking on how to properly install my advocate we ran into some issues and I had trouble visually understanding it. The Energy-Absorbing Versa-Tether is what really secures these seats. Since his seat is directly behind mine and he's rear facing that meant we weren't connecting it to the seat or clip behind him. He had to secured to the van itself. Britax is the only one who has an answer to this. Its called a D-Ring. It comes included with your seat.
Remember the car seat should not be up against the seat in front of it.
Here's a closer look of the D-Ring in use.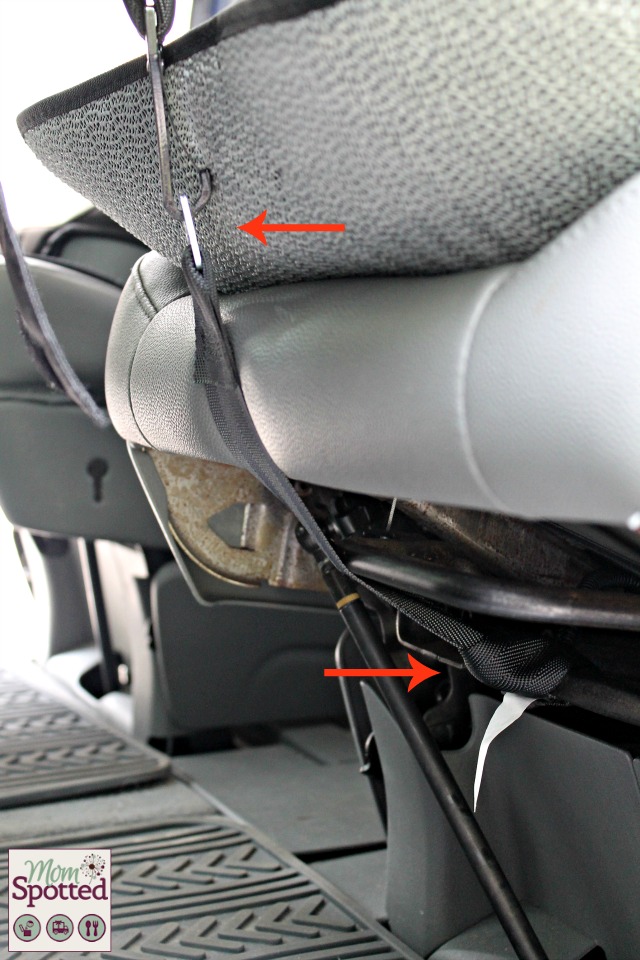 By Rear-Facing Tethering we were able to also get the line perfectly straight letting us know our seat was now level.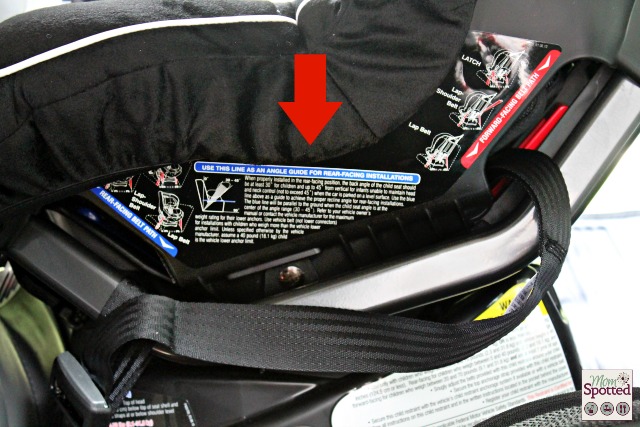 We love it and I think Nanny will too!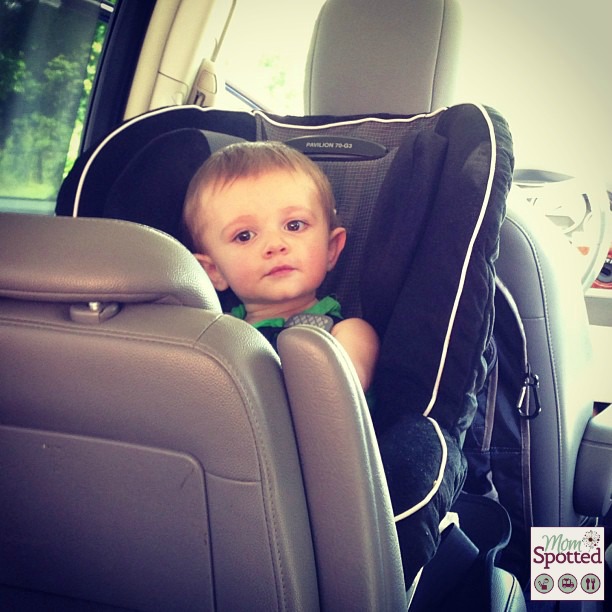 If the Britax Pavilion 70-G3 is the car seat you've been looking for you can purchase it from any major instore or online baby retailer such as Babies R Us. You can also purchase it from our affiliate Amazon. It retails for $339.99 but you can find it on Amazon for as low as $202 right now!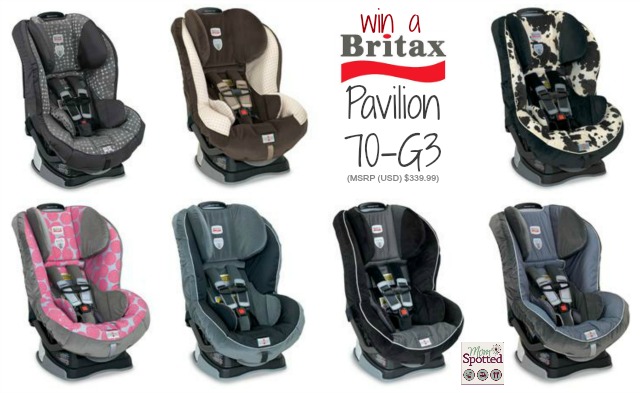 Right now one (1) Mom Spotted readers has the opportunity to win a Britax Pavilion 70-G3 Car Seat. To enter use the Rafflecopter form below. You can also head over to Must Have Mom and enter her Britax Pioneer 70 Booster Seat Giveaway giving you double the chances to win! Good Luck!
Contest ends 9.16.13 at 11:59pm. For Official Giveaway Rules click here. Affiliate links used.