When my first two babies approached their first birthday's that also meant it was time in the past for us to lose the infant carrier because we were now able to turn our babies around so they could forward face in their car seats. I've always looked forward to it. However, in the last few years there have been new studies out there to show that extended rear facing is actually safer. When it comes to my baby I always want what's safest so we're taking the new recommendations and we're going to continue rear facing Sawyer until his 2nd birthday or maybe even longer if he's still comfortable in his seat.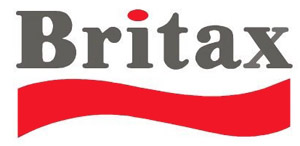 Our infant carrier could actually accommodate the new weight and time frame differences but I was getting really frustrated with it. It wasn't that easy to get him in and out of with the bar always there and I found I was taking out the entire seat and carrying him that way all the time and man, he's heavy! I needed to find a good seat that could still rear face and let me put him in and take him out easily. I turned to Britax because it's a brand I have come to love and trust through the years and I know they always put my babies safety first!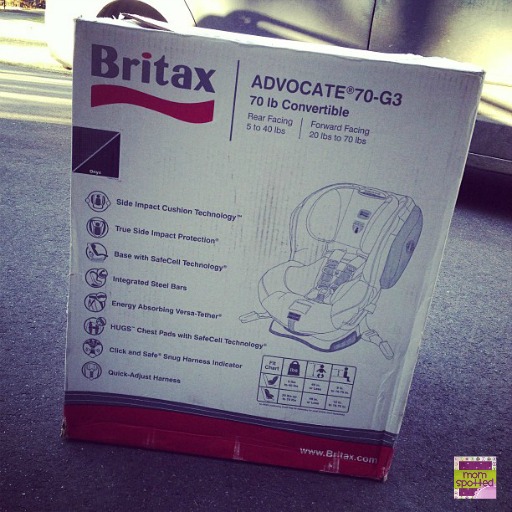 We were sent the Advocate 70-G3 which is a big seat. There's no denying it. The seat itself weighs 21 lbs and has the measurements of 22W x 26H x 21D. So make sure if you are placing multiple seats in your back seat that there will be room. If you can accommodate the measurements then don't let the size scare you. Chances are once your seat is properly installed you won't be taking it in and out like you did your infant carrier so you won't be walking around with it. It's a beauty isn't it?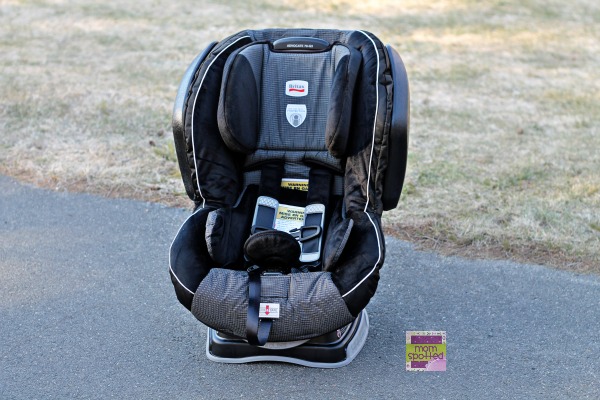 Product Features

HUGS Chest Pads with SafeCell Technology are affixed to the seat shell to ensure proper positioning while SafeCells compress to manage energy and provide resistance to the forward movement of your child in a crash, reducing the risk of head injury

EZ-Buckle System retains the harness buckle in a forward position and prevents the child from sitting on the buckle when boarding
True Side Impact Protection is deep side walls with energy-absorbing EPP foam along with a head restraint which offers a double layer of EPP foam to distribute crash forces, shield from vehicle intrusion, and contain the head, neck and body while keeping them "in true" or aligned

Base with SafeCell Technology features SafeCells designed to compress in a crash, significantly lowering the center of gravity and counteracting the forward rotation of the child seat which normally propels the child toward the front seat

Integrated Steel Bars strengthen the connection to the vehicle and reduce forward flexing of the child seat during a crash

Energy-Absorbing Versa-Tether features a staged-release tether webbing to slow the forward movement, reducing the crash forces reaching the child, and a two-point attachment to minimize forward rotation while anchoring the top of the child seat

Side Impact Cushion Technology features energy-absorbing cushions on the exterior of the child seat to reduce side impact crash energy by 45% by diverting crash forces away from your child and providing extra protection for the adjacent passenger

Click & Safe® Snug Harness Indicator is an audible aid that provides extra assurance when the harness is within range of appropriate snugness

Tangle-Free, Five-Point Harness distributes crash forces across the strongest parts of the body and provides a secure fit

70-pound Weight Capacity for safety and comfort as your child grows

Rear and Forward Facing Recline for child comfort and positioning

High Density Comfort Foam provides an extra layer of padding to gently cushion your child

Plush, Easy-Remove Cover with matching comfort pads and infant body pillow to provide extra comfort and easy cleaning without disassembling or uninstalling the child seat

Two Buckle Positions offer a snug and secure fit for your growing child

Infant Positioning Insert may be necessary for small infants to achieve a snug fit of the harness around your child (sold separately)

Quick-Adjust, No-Rethread Harness repositions the harness shoulder height without disassembling the harness straps

Premium Lower LATCH Connectors for a quick and simple installation featuring a push button for easy release

Built-in Lock-Offs ensure a snug lap and shoulder belt installation with minimal effort

Anti-Slip, Contoured Base grips and protects the vehicle seat while offering optimum vehicle fit

Harness Holders keep harness straps pulled to the sides when placing your child in the car seat

Certified for Aircraft Travel

Made in the USA with global components

MSRP (USD) $379.99

Before we got started we wanted to take the time outside with room to make sure we had our seat properly fitted to Sawyer. He wasn't so thrilled about this. You can see here that he has room to grow and room to sit comfortably. Remember when buckling your child in the chest clips should always be where your childs armpit is. When fit to your child there should be no wiggle room and you shouldn't be able to pinch any of the belt. I always make sure I can't put more then three fingers between him and the straps.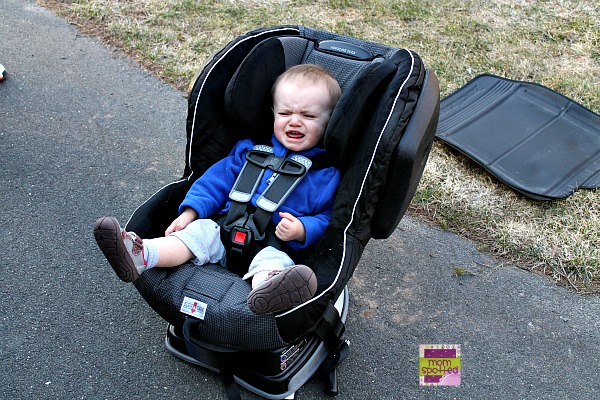 To tighten and loosen the seat is super easy. The harness should have a comfortable but snug fit around the child. A snug strap should not allow any slack. It lies in a relatively straight line without sagging. It does not press on the child's flesh or push the child's body into an unnatural position. You should not be able to pinch excess. The Click & Safe™ indicator will click when the harness is within the range of appropriate snugness. I love that they do this now because it's so easy to make sure your child always has the proper fit. Since it's located at the bottom front of the seat it's always accessible too!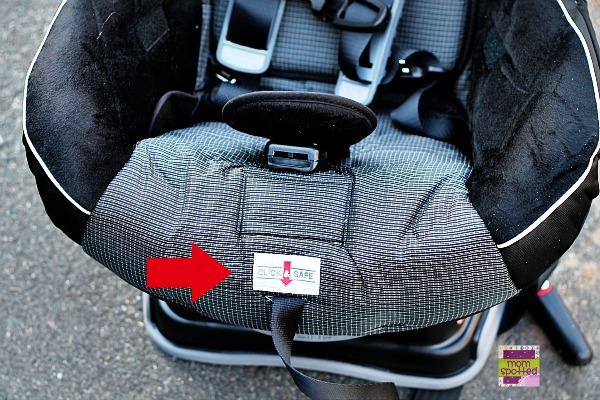 We installed the car seat forward facing first just so we could see how it worked. We were surprised to see that it slightly hung over the seat bottom and wasn't up against the seat completely. This is normal. When you look in the manual you'll see this is okay.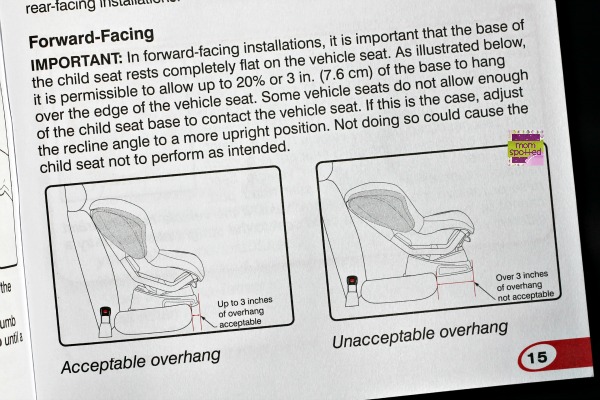 We then installed it rear facing. It was super simple as we were able to install it fast with their LATCH system. I love this process from the old process because I was never confident in installing my seats before but now I know and I'm confident in the fact I can do it without getting help from someone else. We all know there are times we end up alone and have to be able to do it ourselves.
There is a line on the seat too to make sure you have it at the right angle. Not all seats will allow you to do it without the use of a towel or pool noodle and our Town & Country was one of them. See how my blue line is now level. My husband went as far to actually grab a level and ensure it.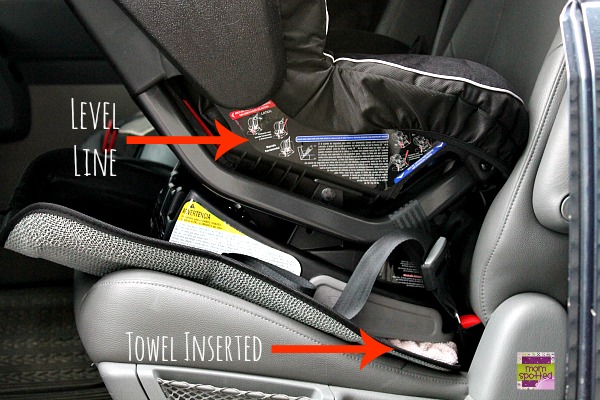 We were really impressed with all that went into this seat. I know those Integrated Steel Bars are going to protect my child alone with all the other safety features mentioned above. I also know that this seat will last us years as it also has many features to accommodate a growing child and is also one of the only car seats that can fit a child up to 70 pounds in the forward facing position.
As you can see even Sawyer realized this seat was a good thing and loves his new seat! I love seeing all that protection around his head with the deep side walls from the True Side Impact Protection. I may not be able to see him from the drivers seat still but I can drive with peace of mind knowing that my precious cargo is as safe as he can be.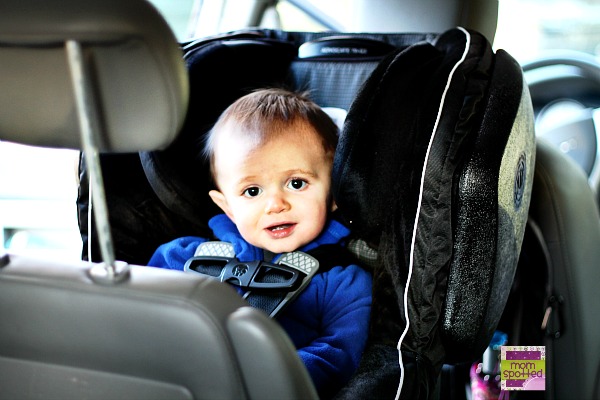 Did I mention I trust ALL my precious cargo to Britax as my almost 7 year old has been rocking the Parkway SGL! You can read my review of this seat here. He's been using it for over a year and WE love it!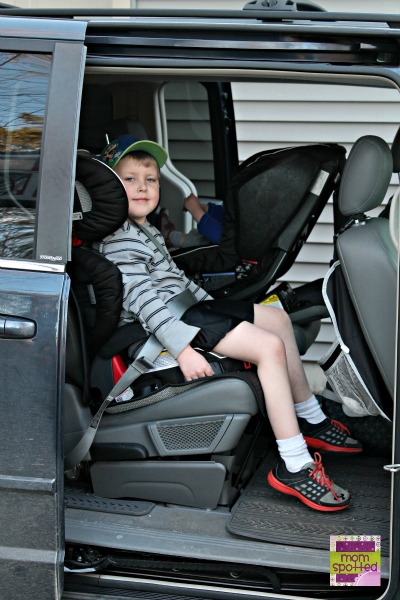 The Britax Advocate 70-G3 is available in five fabric options. We went with the Onyx print.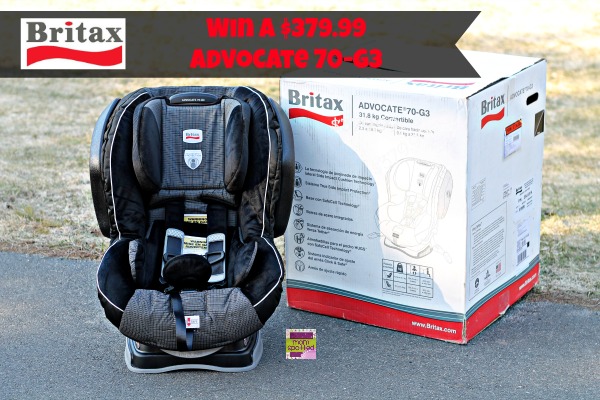 Contest ends 4.25.13 at 11:59pm. For Official Giveaway Rules click here. I received a product in order to conduct my review.