We have hard water. Like really hard water. Up until a few years ago I never understood why my mom would always complain about hard water but one of the most annoying things hard water will do is leave a white residue on everything. Most of you know it as soap scum in your showers but when you start seeing the white spots on your dishes it's not pleasant.
Now hard water isn't dangerous. All it means is that our water has a high mineral content. However, that mineral content starts to pile up. When it comes to our dishes I've found a lot of dish detergents made for our dishwasher often struggled with giving us shiny, clean glasses.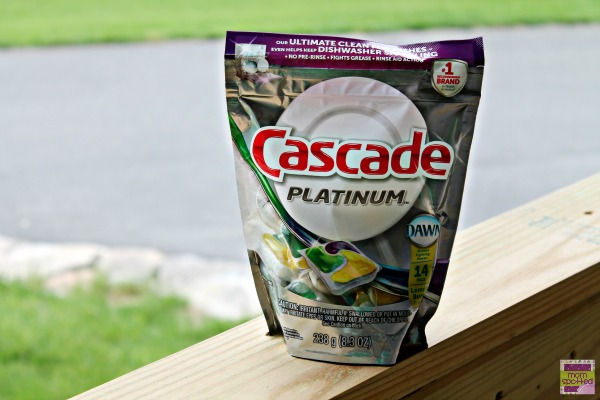 So when I was asked to try the all new Cascade Platinum Pacs I figured it as worth a shot. I've lived here now for almost ten years and have pretty much given up. I've even stopped buying those refills to help with spots because I wasn't seeing a difference.
What it is: Cascade© Platinum Pacs deliver the most powerful clean available from Cascade while simultaneously
helping to maintain the sparkling look of your clean dishwasher interior.
How it works: Cascade© Platinum Pacs feature an advanced triple action recipe that is specially designed to
leave dishware virtually spot-free and help prevent the build-up of hard-water film on dishwasher walls.*
*Use a dishwasher cleaner to remove existing build-up on wall interiors.
Why you need it: Cascade© Platinum Pacs achieve a top-tier clean so powerful that they even help keep your
dishwasher machine sparkling and deliver a variety of dish care benefits:
• Powers away tough, 24 hour stuck-on food
• Eliminates the need to pre-wash dishes
• Helps maintain the look of new machines and helps prevent additional hard-water build-up
• Delivers exceptional dishware shine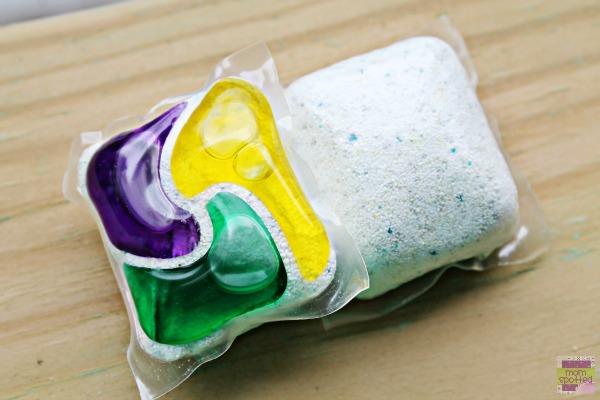 I really wish I had taken a photo of one of my cups from before. It was horrible. These cups are so much cleaner then were before. I would have just washed a load with the other brand I was using but it wouldn't be fair as even my whole dishwasher seems cleaner.
I'm definitely impressed. I'm definitely switching.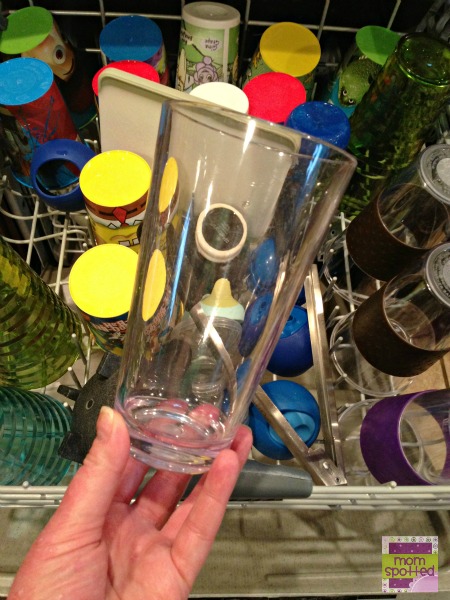 Now, more than ever, people eat with their eyes, and the evidence is all over sites like Facebook and Instagram. With that in mind, Top Chef judge and editor of Food+Wine magazine, Gail Simmons, has partnered with Cascade to discuss why presentation is just as important as preparation. Being a blogger who shares my favorite recipes I totally understand what she's saying about starting with a great clean plate.
Right now Cascade "My Platinum" is running a contest that is a four week Instagram contest encouraging fans to upload photos related to the weekly contest themes. Show off how sparkly Cascade makes all your pots, pan and plates! Each week, two contestants will be selected to receive a brand new Whirlpool dishwasher!!! Additionally, one lucky grand prize winner will receive a Platinum kitchen makeover! How cool is that!
To win, users have to both register and upload a photo with the #MyPlatinum hashtag and tag @MyCascade. Participants that have not registered will be disqualified from winning. Each week will have a 6-­‐day entry period where Instagram users can enter the contest with their #MyPlatinum Photo. Cascade will choose two weekly winners and one final grand prize winner after the entry period has ended. Please be sure to include both the #MyPlatinum hashtag and tag @MyCascade in your entries to the contest!

• Week 1: My Platinum Plate (Entry Period: 6/3-­‐6/9) Show us your best dish styled from the sparkling plate up!
• Week 2: My Platinum Bite (Entry Period: 6/10-­‐6/16) Show us your best bite and most creative use of sparkling silverware!
• Week 3: My Platinum Clink (Entry: 6/17-­‐6/23) Show us how you serve up creative concoctions in sparkling glasses. Cheers!
• Week 4: My Platinum Table (Entry Period: 6/24-­‐6/30) Show us your sparkling tablescape for your most special celebrations!
• Grand Prize Winner (Entry: 6/3-­‐6/30)
To stay up to date with all the latest news, coupons, and more make sure to follow Cascade on Facebook.
"I participated in a campaign on behalf of Mom Central Consulting for Cascade. I received a product sample to facilitate my review and a promotional item as a thank you for participating."