We love fruit here. We also love smoothies. What I don't love is going to make one and finding out everyone ate all my fruit. It never fails. I've found a trick around that though. i still buy loads and loads of fresh fruits for the boys and I to eat all week but now I keep a stash of Dole Frozen Fruit Bags in my freezer so I always have fruit on hand whenever I want one and I can cut back the ice since my fruit is frozen now too!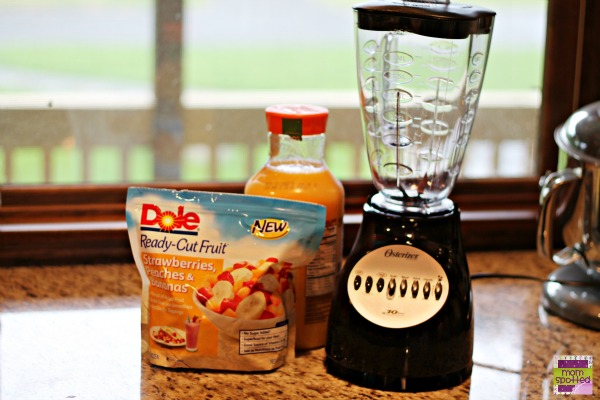 I usually just toss whatever in and don't follow any recipes but I wanted to try the recipe on the back of the bag which said just grab your favorite juice. So that's what I did! I grabbed some orange juice an a bag of the Strawberries, Peaches, & Bananas and combined it in my blender.
I actually love throwing a cup of the frozen fruit pieces in a small bowl at night and eating them slowing instead of ice cream. It's still a nice cool sweet treat but without all the fat and calories.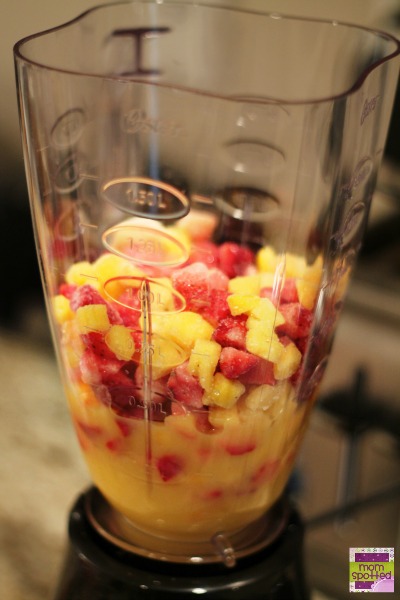 Blend until smooth. I always add too much fruit and play the game of getting it to a good thickness.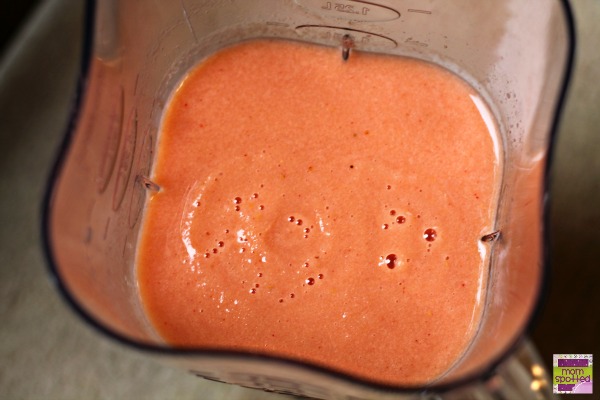 I then poured it into my favorite Copco cup with the milkshake straw. It was sooooo yummy! It was just what I needed after a hard workout too!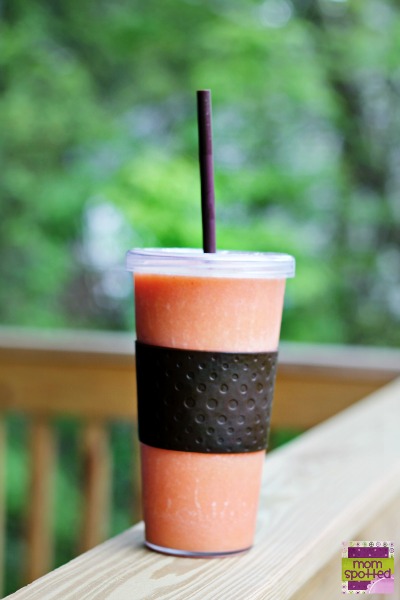 I had some of the smoothie mix left over and thought I'd make some home made pops for the kids in the Monster Push Pops I was telling you about on facebook. The kids LOVED these and have already had me make them several times over already!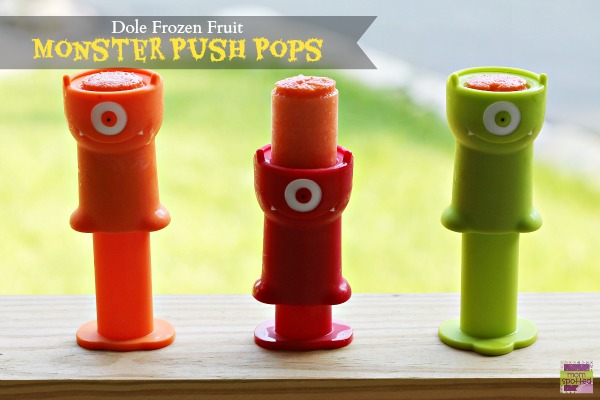 Not only do my kids love the popsicles but I love knowing exactly what is in them!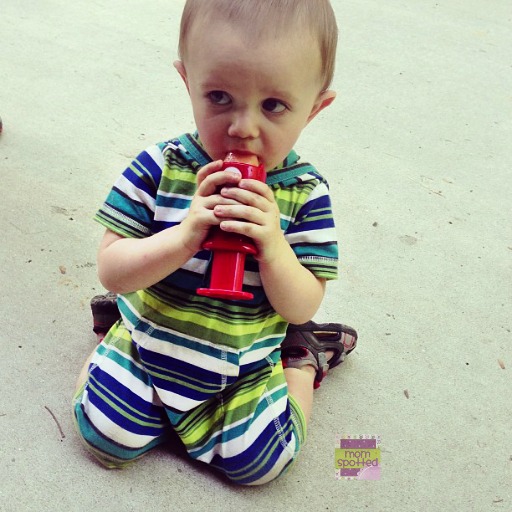 I know many of you would love to grab some yummy frozen goodies from Dole too! I have TWELVE of these coupon packs for TWELVE lucky readers! Woot!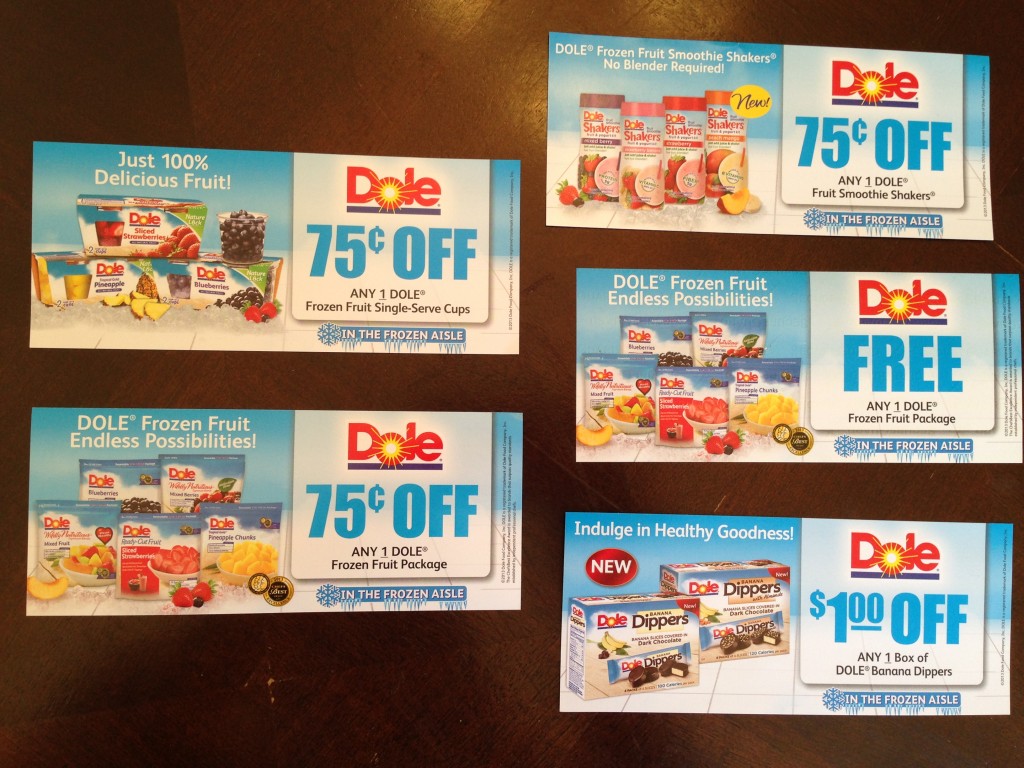 Right now twelve (12) Mom Spotted readers have the opportunity to win a Dole Coupon Bundle. To enter use the Rafflecopter form below.
Contest ends 6.24.13 at 11:59pm. For Official Giveaway Rules click here. Affiliate links used.